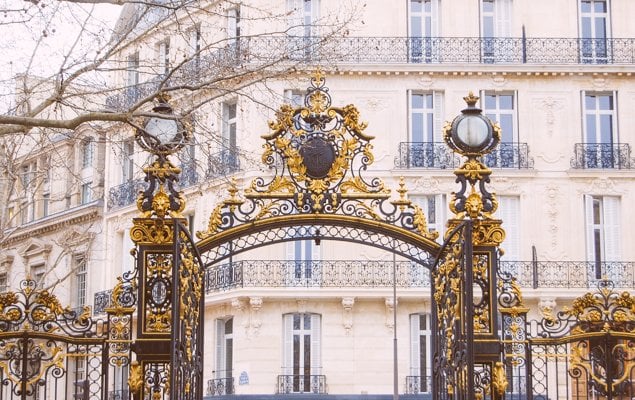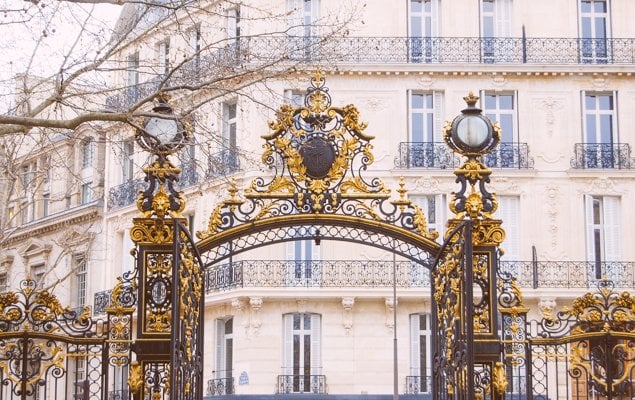 You don't have to be married or attached to enjoy the romance of Valentine's day, especially when you're in Paris! The city itself radiates romance through its architecture, divine foods and overwhelming beauty. Although Paris is certainly fabulous for lovers, anybody can partake in these extremely simple, oh so Parisian Valentine's Day activities!
Indulge in Elaborate Sweets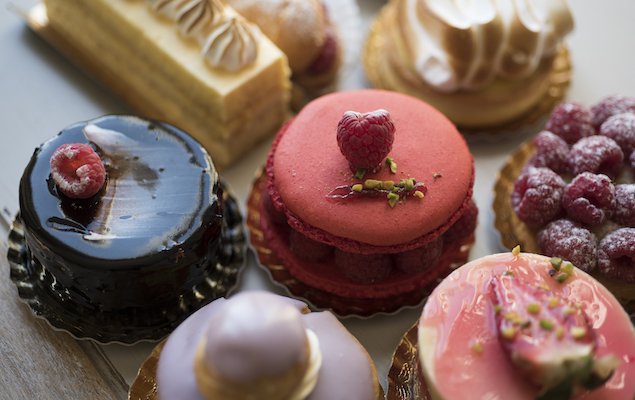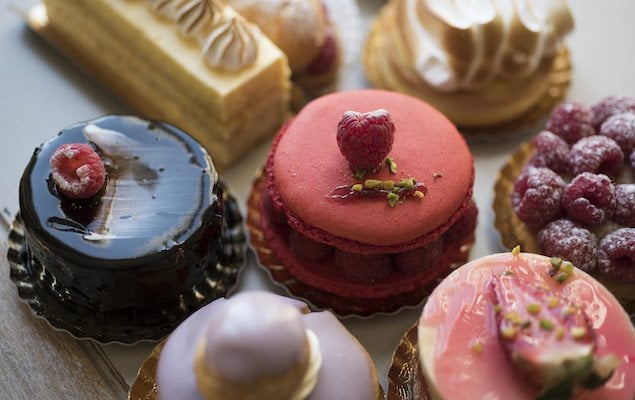 There couldn't be a better excuse to buy literally everything at the pâtisserie than Valentine's Day in Paris. Go all-out and buy the most elaborate cakes you see! Buy the one with multiple, stacked cream puffs, the one with tons of layers and lightly browned meringue, the large macaron that's filled with raspberries and cream as well as the dark chocolate cake that looks as shiny and polished as patent leather. These pastries aren't just works of art, they're also incredibly edible – delicious even! Delight in them – it's Valentine's Day!
Surround Yourself With Fresh Flowers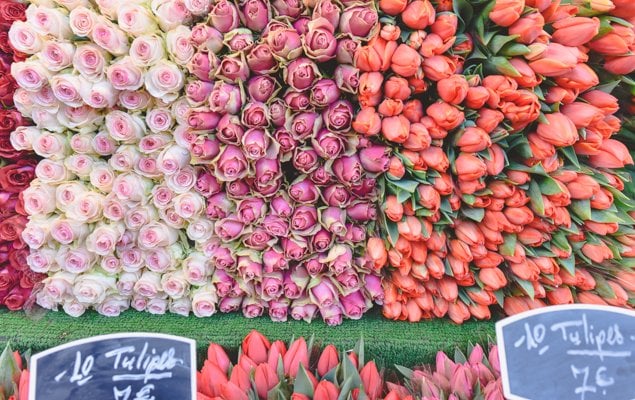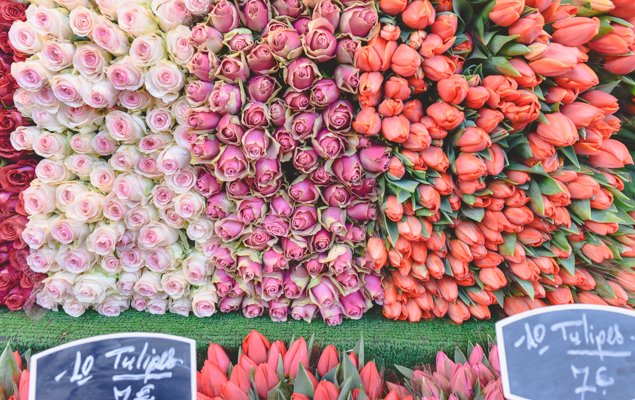 Parisian florists offer fresh flowers year-round, but imagine filling your apartment with pink and red roses and tulips for Valentine's Day! Flowers bring such vibrancy to indoor space, and every time you look at them, you'll smile. It's super easy to find a flower shop in Paris, there's usually one every couple of blocks. You could also visit the Marché Saxe-Bretueil or the ritzier Marché President Wilson to buy your flowers, along with some strawberries, cheese and other yummy foods. If you'd rather your flowers be delivered to your Paris Perfect apartment, along with some champagne, we can take care of that!
Become Intimate with the Small Museums of Paris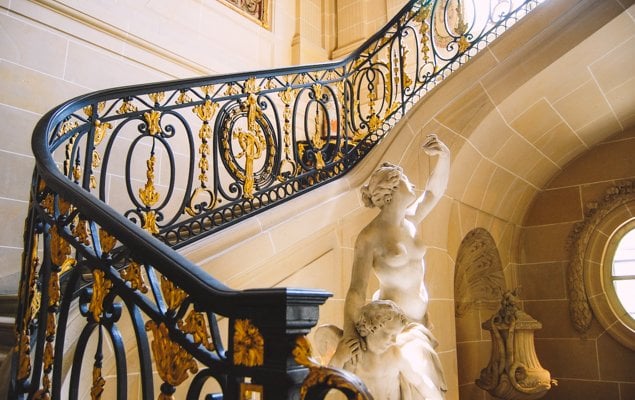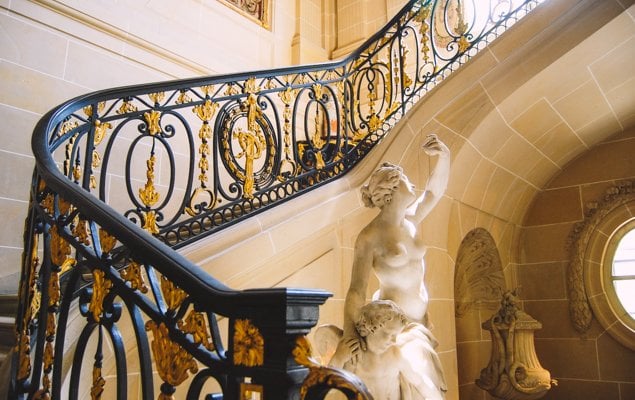 When I say "small museums," I'm talking about the opposite of the Louvre: museums with smaller rooms, less crowds and romantic architecture to accompany the art. Somehow, the small museums of Paris have an air of intimate romance that the larger museums could never pull off. The Musée Nissim de Camondo is housed in one of the loveliest old mansions ever constructed. The foyer alone, with its huge windows, elaborate gilded banister and gracefully curved ceiling will make you breath a sigh of admiration. Another small museum, which also used to be a private residence, is the Musée Jacquemart André. It has some great decorative art, but no less noteworthy, an elegant café designed in the traditional 19th century style.
See the Blossoms at Parc Monceau & Architecture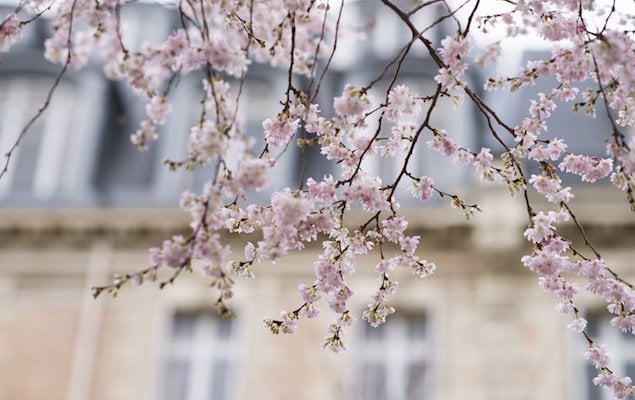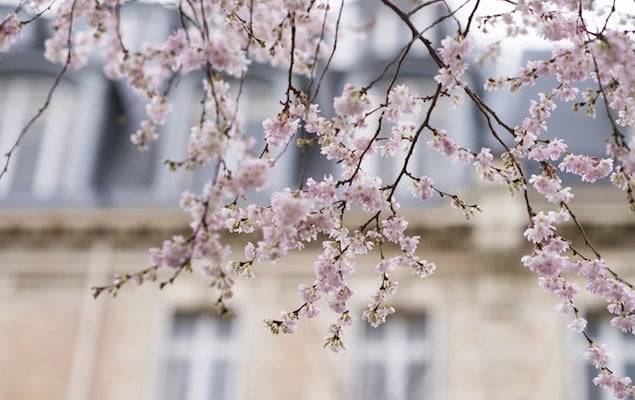 Thanks to photographer Georgianna Lane, I was clued into probably the best-kept Parisian secret – when it comes to flowers, that is. In a recent Instagram post, she pointed out that there is a very special type of Cherry Blossom that blooms super early in the year, anytime from December to March! Apparently, they're called Prunus subhirtella 'Autumnalis,' and although they're more white than pink, they look absolutely stunning next to the opulent, golden gates of Parc Monceau. Even if the flowers don't happen to bloom on February 14th this year, it's worth a trip over to the 8th arrondissement simply for a stroll around the romantic park, as well as to admire some standout architecture in the neighborhood. Mark Rue Rembrandt on your maps! It's here you'll find a gorgeous Art Nouveau building at #7, as well as a big red Pagoda at the beginning of the street! If you're an architecture lover, take a detour to 34 avenue de Wagram, where you'll find the fabulous Ceramic Hotel, designed by the noted Art Nouveau architect Jules Lavirotte himself.
Celebrate Love in Montmartre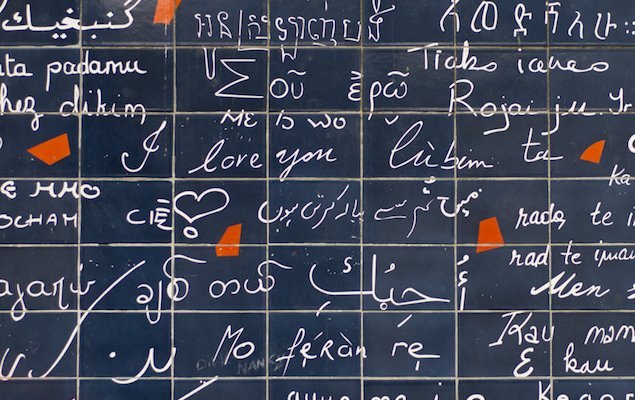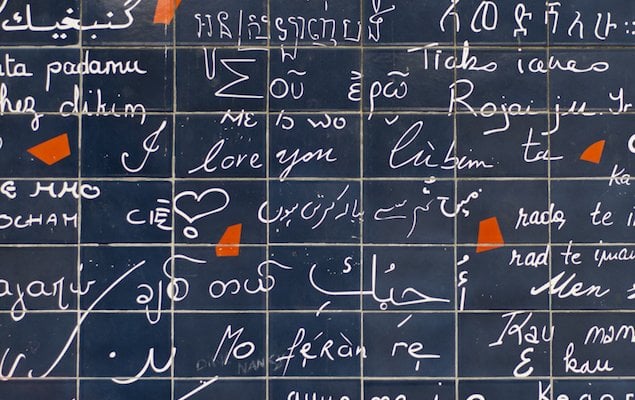 If you'll be exploring Montmartre during your stay, make a quick stop at the Love Wall next to Metro Abbesses, situated in the Square Jehan Rictus. What appears to be a simple tiled wall is actually covered in the words "I love you" in 311 different languages, even lesser-known languages like Catalan, Dzongkha and Navajo. It reminds us that every human being, regardless of language or where they come from, was born with the capacity for love.