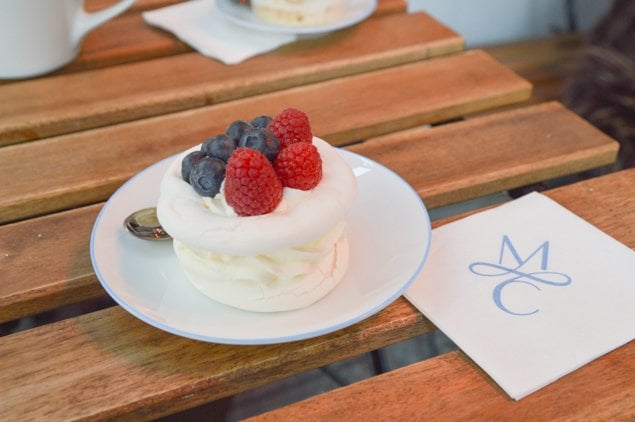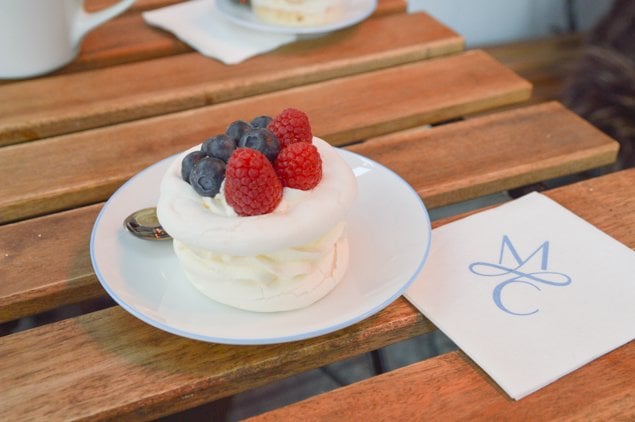 Believe it or not, there's a café on Rue Cler dedicated entirely to the art of whipped cream! It's called Maison de la Chantilly and it's fabulous. If you're looking for a way to satisfy your sweet tooth, but you've already had your fill of traditional Parisian pastries for the day, be sure to stop in here for some light, fluffy, whipped goodness!
Visiting Maison de la Chantilly made me think back to one of my first trips to Paris. I was exploring Montmartre with my best friend on a cold December day. We stopped in at the nearest cafe for a warm drink, and that was the first time I saw chocolat chaud à la crème Chantilly on a menu. Not having learned the translation for "whipped cream" in French class, I thought to myself, "Chantilly must be something really fancy!" We eagerly ordered our highly overpriced hot chocolates with fancy Chantilly, and were perplexed to discover that our watery hot chocolate was topped with mere whipped cream – and from the taste of it – from the can! We learned an important lesson that day: Everything sounds better in French.
So why does "whipped cream" sound so fancy in French? Well, like most French food products, it has to do with where it came from. Many assume that it originated in the 17th Century at the Chateau de Chantilly, but the first written mention of the term appeared two centuries later inside Cuisiner Impérial, a gastronomic encyclopedia that was held as the standard of French cuisine in the 19th century. Most likely, the author of the book named the cream after the Chateau de Chantilly simply because of its reputation as a center of the culinary arts.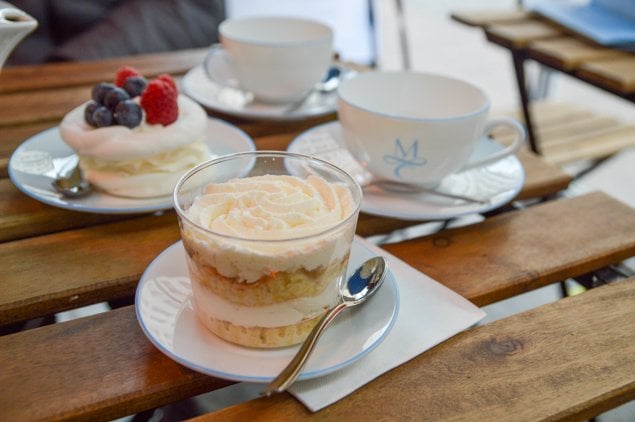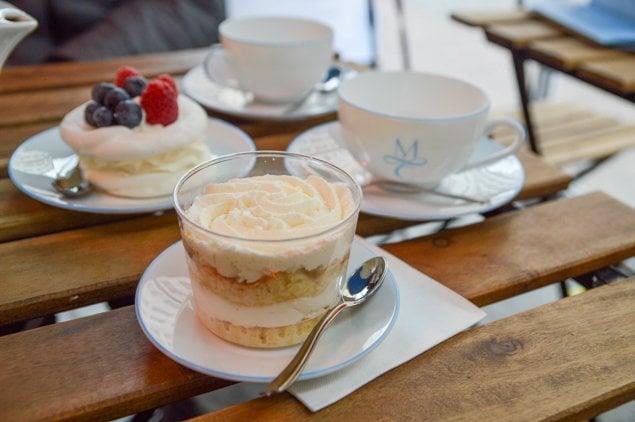 Regardless of its origins, I chose a cute little verrine filled with layers of cake, caramel sauce and of course, whipped cream. My friend went for a Pavlova, which is generous helping of less-sweet whip, sandwiched between two bright, white meringue cushions, then topped with fresh fruit. Both were delicious! We washed down our sweets with some French Breakfast tea from Mariage Frères. The woman sitting next to us ordered the cutest little espresso shot, topped with the perfect dollop of whip!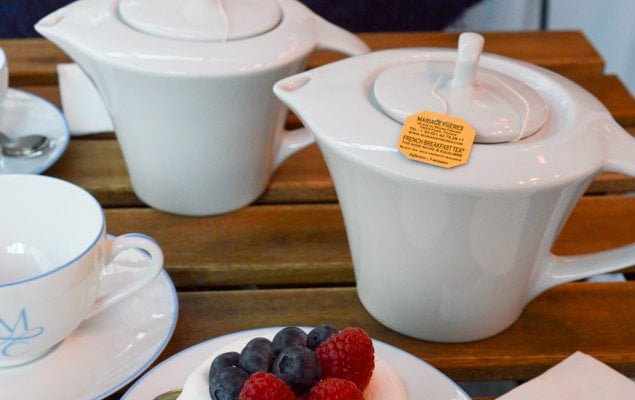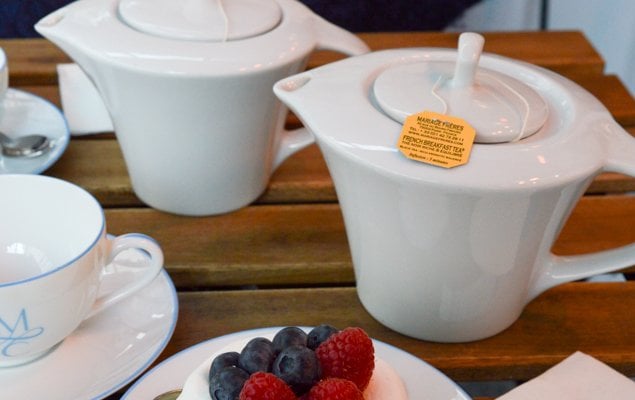 The store itself was so charming, all pure white and cornflower blue. The counters displayed empty cream puffs and little wafer-cones, each awaiting their turn to be filled with whipped cream. Also on the menu is a Chanticcino – a cappuccino creation – and of course, chocolat chaud chantilly!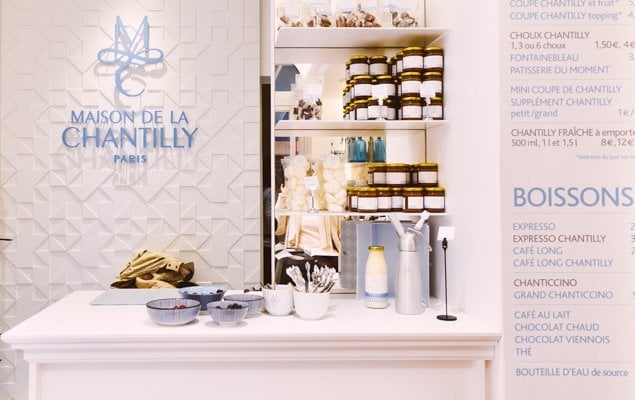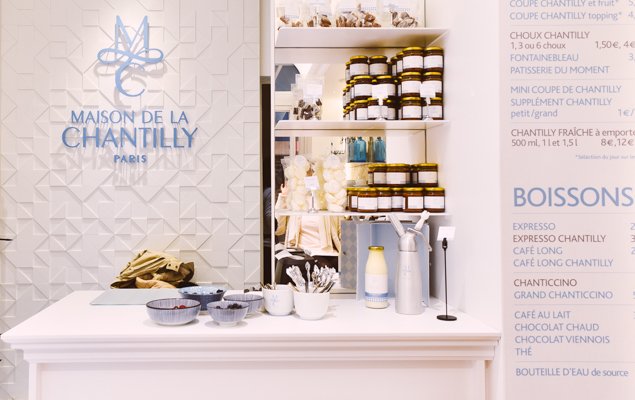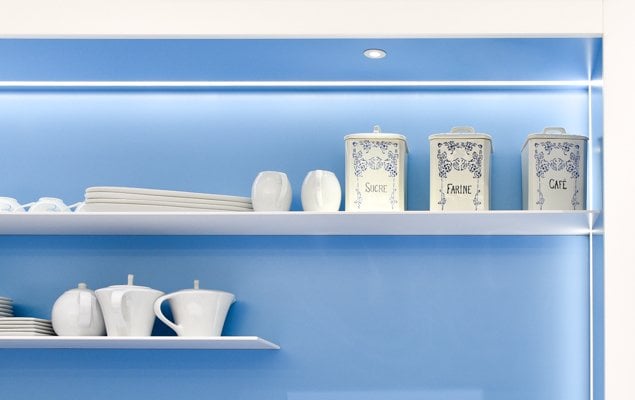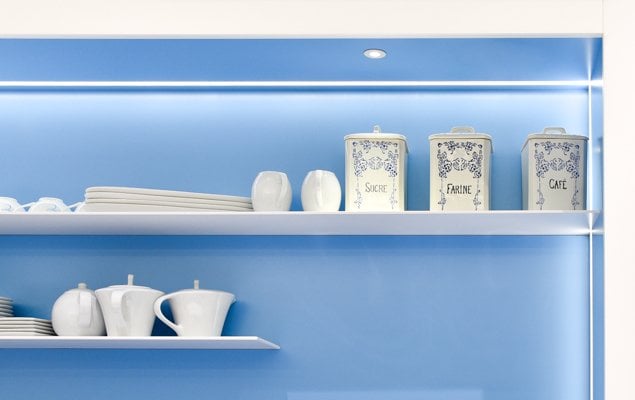 Find Maison de la Chantilly on the end of Rue Cler that's closest to Metro École Militaire. Nearby you'll also find a delicious cookie shop and a Mariage Frères tea emporium!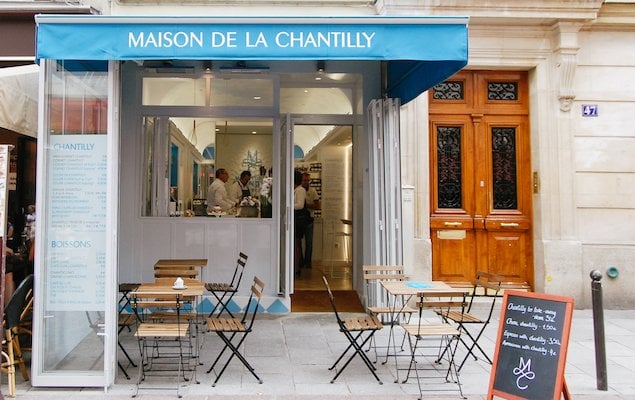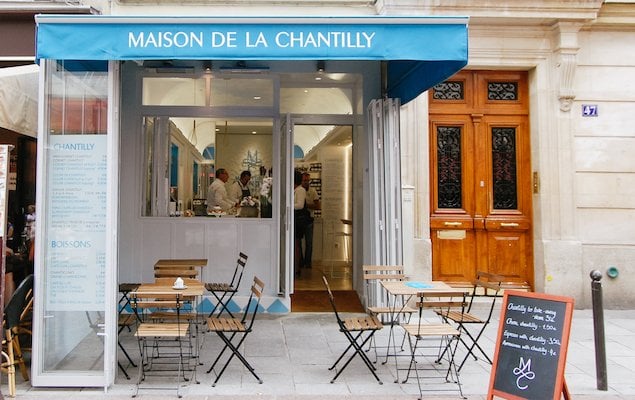 Maison de la Chantilly
47 rue Cler, 75007 Paris
Website
Metro École Militaire
Bus 28, 82, 87, 92.