Mark your calendars for the night of Saturday, May 21st, 2016, when all the major museums of Paris open their doors to visitors, free of charge – that includes the Louvre! The European Night of Museums, or the Nuit Européenne des Musées, is also a wonderful opportunity to experience music and dance performances as well as free guided tours, from about 7:30 until midnight, in various locations throughout the city.
We've scoured the program of events and assembled a list of activities we think you'll be interested in. We focused on dance and music performances rather than guided tours, since we know most of our guests aren't fluent in French. You can, however, see the complete program, in French, here.
All of the following events take place on the night of May 21st and are completely free of charge!
Jazz it Up! at the Musée d'Orsay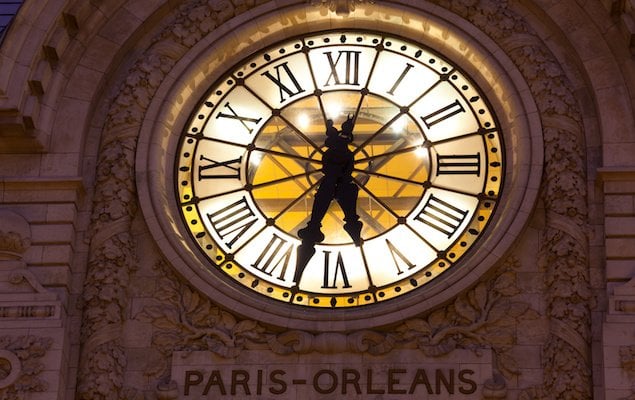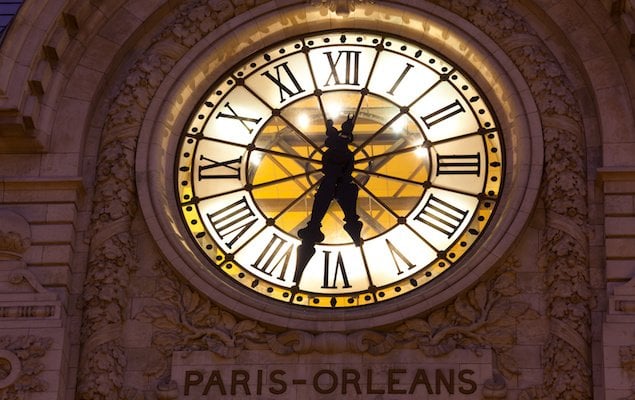 For European Museum Night, the Musée d'Orsay has organized an elaborate series of mini-concerts. Each musical work was chosen carefully to pair with specific artworks in the museum. From 6:00pm to midnight, you can enter the museum, free of charge, and admire the paintings and sculpture while being serenaded by the sweet sounds of The Amazing Keystone Big Band.
For example, Claude Monet's painting of the Saint Lazare train station will be paired with John Coltrane's Blue Train. The music will make the painting come to life in a new way. This particular performance will take place four times throughout the night, while other songs will only be performed once, at a specified time.
Since the program is too long to list here, we'll leave you with links to the shorter English version and the more detailed French version. Our recommendation is to just walk around like you normally would inside the museum, and we guarantee you'll come across more than one musical performance throughout the night without even trying! There are so many performances, 35 to be exact, that it would be impossible to miss them.
Musée d'Orsay
1 Rue de la Légion d'Honneur, 75007 Paris
Station Musée d'Orsay (RER C)
Metro Solférino (line 12)
Bus lines 24, 63, 68, 69, 73, 83, 84 & 94
Jazz it Up! at the Musée de l'Orangerie
Just across the river from the Musée d'Orsay, you'll find yet another source of jazz music and art. In the intimate Musée de l'Orangerie, which most famously houses Monet's Waterlilies, discover the lively and exuberant sounds of early 20th century jazz – think Charleston, Ragtime and Cake Walk. The music will be set in conjunction with their current exhibition, Apollinaire, the Eyes of the Poet, which looks at the period between 1902 and 1918 when Guillaume Apollinaire was an active art critic. It will be interesting to hear the music that marked the birth of jazz, while viewing art that marked the birth of the avant-garde.
Free admission to the museum from 6:30 p.m. to midnight.
Concerts take place on the ground floor at 7:30, 8:30, 10:00 and 11:00 p.m.
Musée de l'Orangerie
Jardin des Tuileries next to Place de la Concorde
Metro Concorde (line 1, 8 & 12)
Bus stop Concorde on lines 24, 42, 52, 72, 73, 84 & 94.
Website
Performances and Guided Visits at the Archives Nationales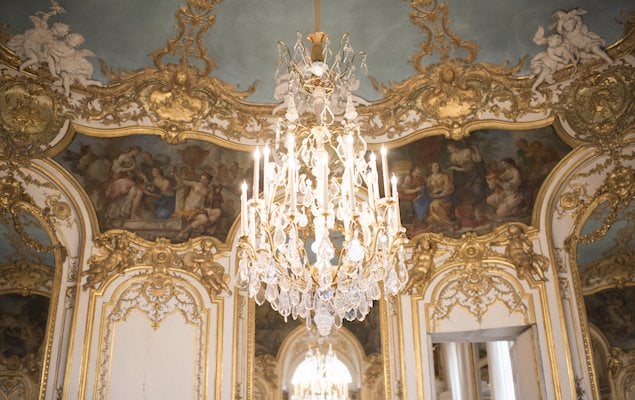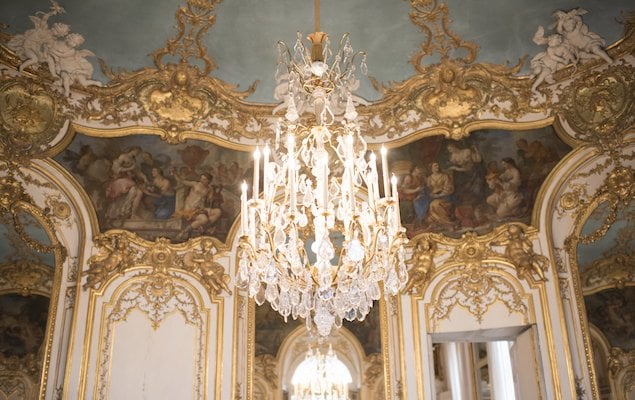 The National Archives is an extremely important site of French culture. It houses important documents such as the French declaration of 1789 and the last letter written by Marie Antoinette before her execution, which you can learn about on a guided tour of the document storage rooms (in French), that will run throughout the night. In addition, there will be a dance performance with fire throwers and percussionists in the main courtyard, as well as a free opera performance on the ground floor of the gorgeous Hotel de Soubise, which used to be a private mansion, but is now part of the museum. If you get hungry, keep an eye out for a food truck called Les Délices d'Alice, which will be parked there, serving food and drink all night long.
For even more events, see the full program in French here.
Opera Performance, Excerpts from an unpublished work by André Campra
Main floor of l'Hotel de Soubise at 9:00 p.m.
Guided Tour of the Document Storage Rooms (in French)
Reserve your place at the welcome center on the main courtyard
Tour times: 6:30, 7:00, 7:30, 8:00, 9:00, 10:00, 10:30 and 11:00 p.m.
Dance Performance with Fire Throwers and Percussionists
Main Courtyard from 10:00 to 11:00 p.m.
Archives Nationales and Hôtel de Soubise
60, rue des Francs Bourgeois, 75003 Paris
Metro Rambuteau (ligne 11)
Metro Arts et Métiers (ligne 3)
Bus lines 29 & 75
Website
Choreography Inspired by Medieval Music at the Musée du Cluny
At the beautiful and mysterious Medieval museum of Paris, there will be dance performances in the large room known as the Frigidarium, built by the Romans as part of an ancient bathhouse. The choreographer, Alban Richard, hails from Caen in Normandy and has prepared a series of special dance moments inspired by the music of the middle ages. The performance will take place throughout the night, from 7:30 p.m. to 11:30 p.m, with free admission of course!
Musée de Cluny
6 Place Painlevé, 75005 Paris
Metro Cluny-La Sorbonne (line 10)
Station Saint Michel Notre Dame (line 4, RER B and C)
Website
Demonstrations at the Musée des Arts et Mètiers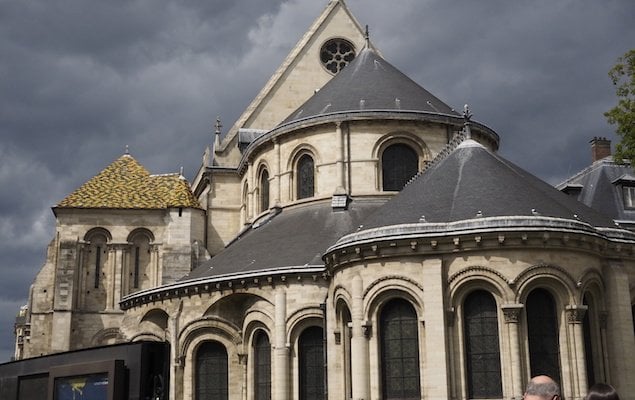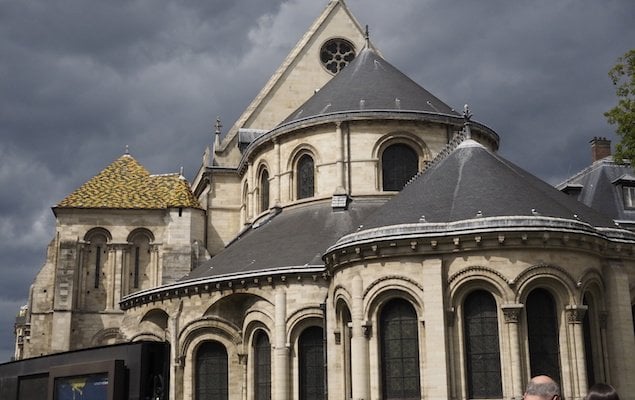 If the history of science, technology and engineering is more in-tune with your set of interests, you might be interested to visit the Musée des Arts et Métiers in the 3rd arrondissement. There will of course be free entry to the museum from 6:00 p.m. to 11:00 p.m, but you'll also get to see two important historical inventions demonstrated before your very eyes – the gramophone, invented by the Lumière brothers in 1923, and the Magic Lantern, an early form of a projector, or precursor to cinema, that was a popular form of entertainment in the 17th century.
Demonstration of the gramophone (duration, 20 minutes)
6:00 p.m. and 10:30 p.m.
Demonstration of the Magic Lantern (duration, 20 minutes)
8:30 p.m. and 9:30 p.m.
Musée des Arts et Métiers
60 rue Réaumur, 75003 Paris
Metro Arts et Métiers (lines 3 & 11)
Metro Réaumur-Sebastopol (line 4)
Bus lines 20, 38, 39 & 47
Website – including more activities in French.
Opera Performances in the Garden of the Musée Carnavalet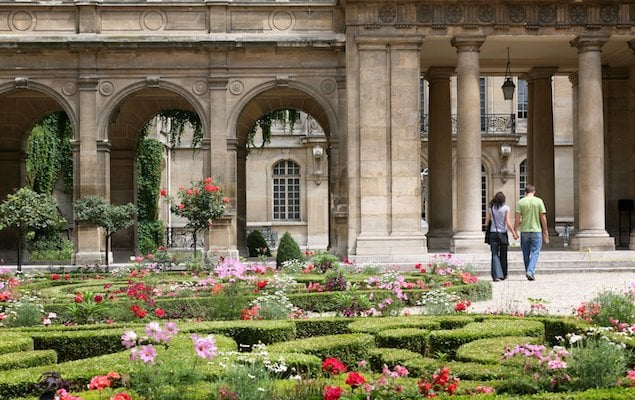 The Musée Carnavalet is a museum dedicated to the history of Paris, showcasing everything from old shop signs and miniature models of medieval Paris, to paintings, documents, trinkets, furniture, clothing and even a reconstruction of an Art Nouveau hotel lobby. Entry to this museum is free year-round, but on European Museum Night, its beautiful garden courtyard will be showcased through the sweet sounds of opera. From 7:00 to 11:30 p.m. (with an intermission from 8:00 to 9:00), an anthology of famous arias from the Baroque to Bel Canto will be performed by the Lyricomediae company.
Musée Carnavalet
16, rue des Francs-Bourgeois, 75003 Paris
Metro Saint Paul (Line 1)
Bus lines 29 & 96
Website
_____________
Whether you decide to simply visit a museum for free or plan to attend any of the special events listed above, European Museum Night is a special time to appreciate art and culture in one of the most beautiful cities on earth. If you'll be in Paris on the night of May 21st, 2016, be sure to take advantage of this unique opportunity!
To see the full program of events and official website for the Nuit Européen des Musées (in French), click here.