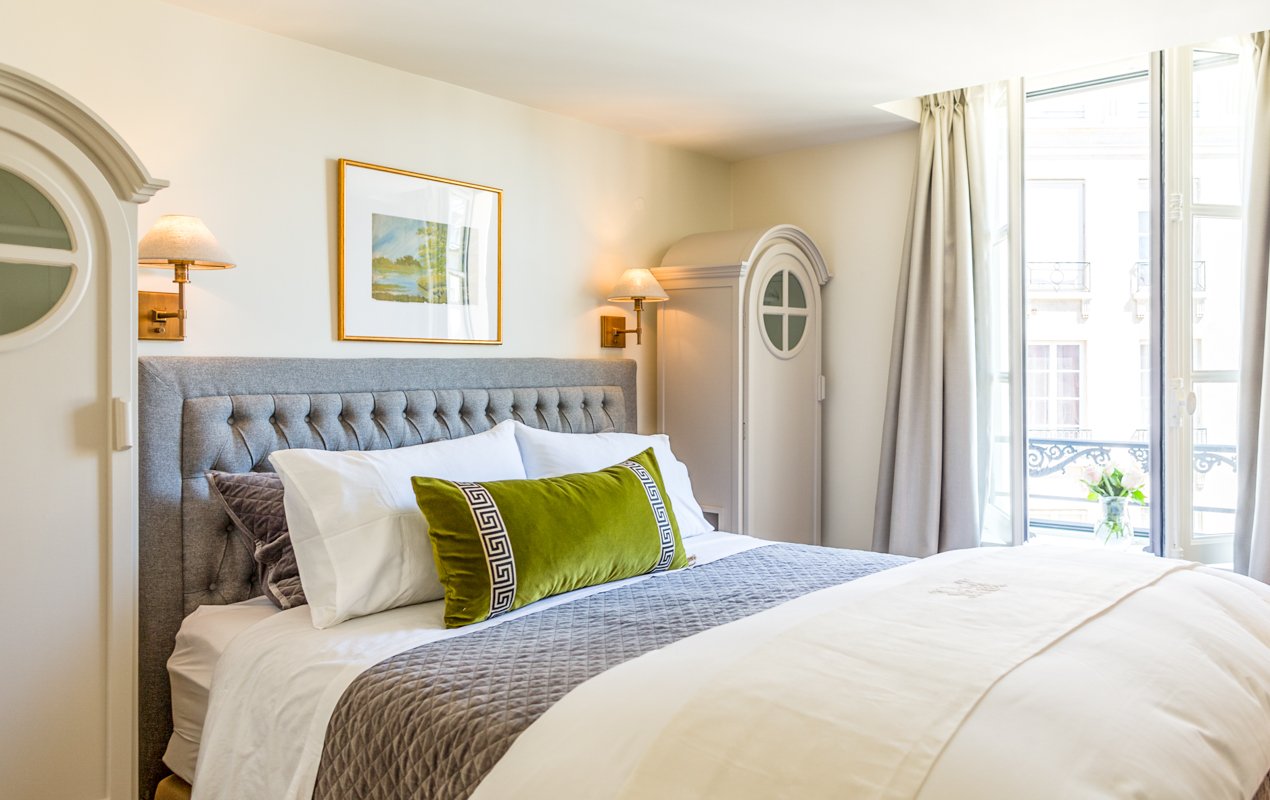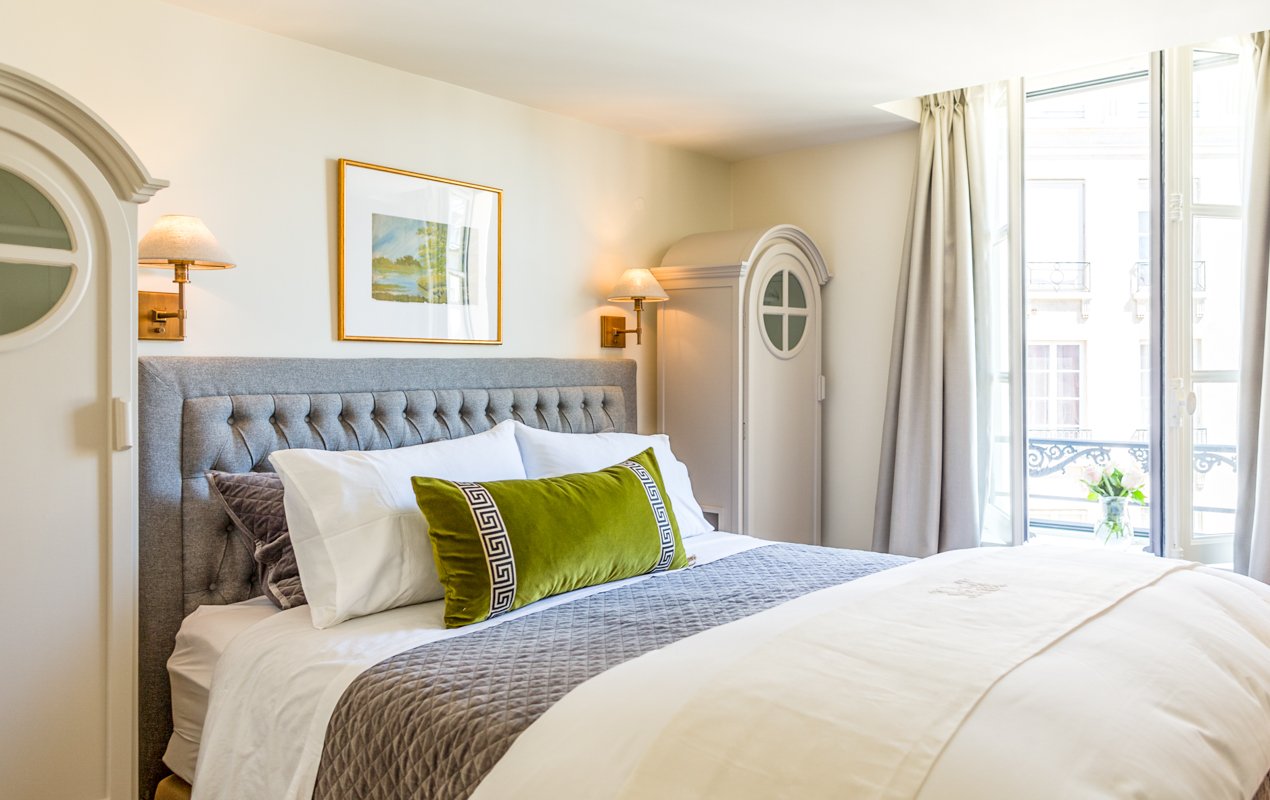 Back when we were putting the finishing décor touches on the apartments of La Place Dauphine, I gained a whole new respect for interior designers. They have to make hundreds of small decisions every single day and in every single nook and cranny of a space. One of those decisions came in the form of two small armoires in the bedroom of the Monbazillac apartment, or rather, how to make them multi-functional.
The problem I had to solve was two-fold: how to add hanging and shelf space to the bedroom of the Monbazillac while still having some sort of nightstand. I knew the apartment needed more storage since much of the potential closet space was taken up by an extra half bathroom (yes, two toilets in a Paris apartment – a complete rarity, but what a convenience!). I searched and searched and searched, and finally found exactly what I was looking for: two narrow armoires called bonnetières in French. These closets originally came from Normandy and Brittany. In centuries past they were designed to hold women's hats… or bonnets!
These narrow bonnetières fit the space perfectly, but I still had a dilemma: I wanted to create a space for guests who would want to put a book, ipad, glass of water or glasses there at night. Basically, I wanted nightstands and closets simultaneously! I spoke with our amazing carpenters and they executed a flawless solution. Instead of attaching a shelf to the side, which was our original plan, they built a niche in the side of each one for just the purpose I needed!
I painted the armoires a slightly darker color than the walls and the result was so much warmer and richer than the bright white they had been originally! I found the sconces at Restoration Hardware – elegant brass in a classic design. They fit the space so beautifully and we didn't have to rewire them for European electricity.
With the help of Ann Huff of Huff Harrington Home, we accentuated the beautiful greens of the antique painting above the bed with a velvet green pillow. Add to that a small pop of green with a bouquet in the window sill, and the picture is complete! Small touches like this make such a beautiful difference.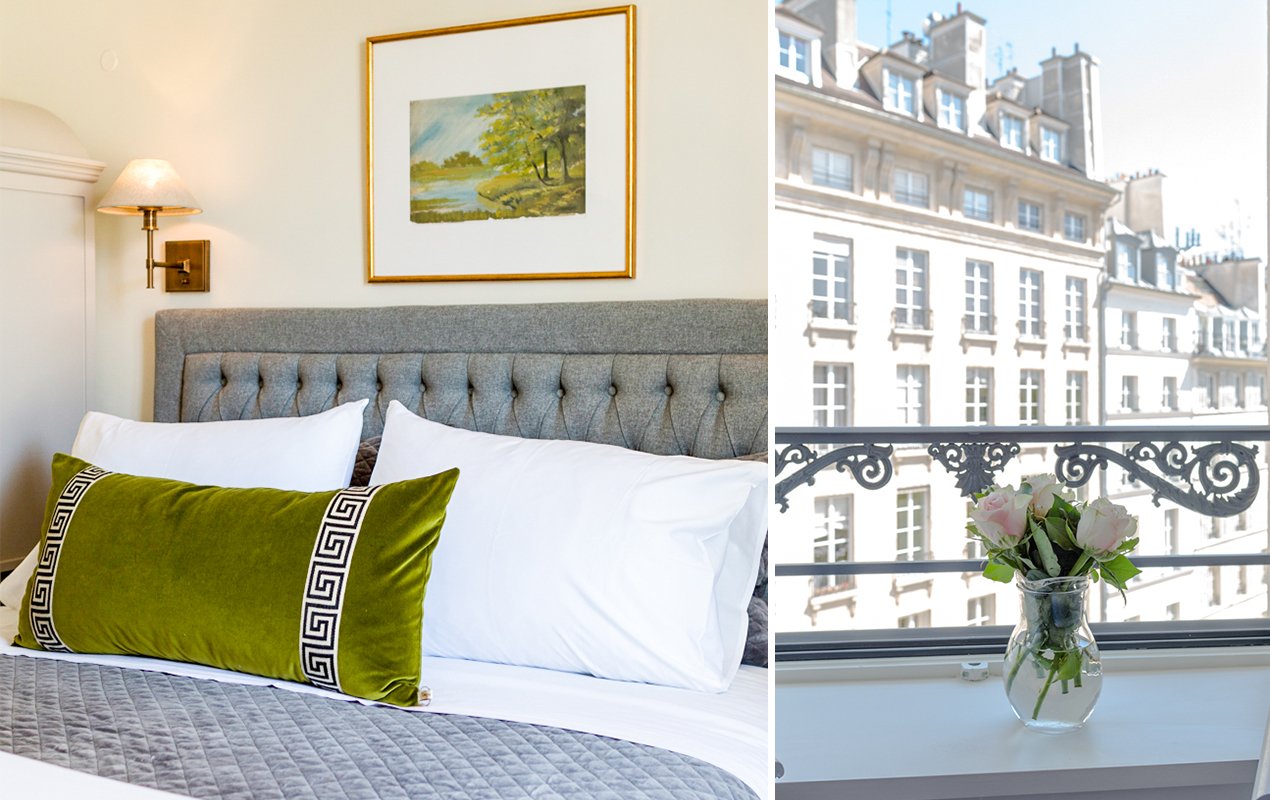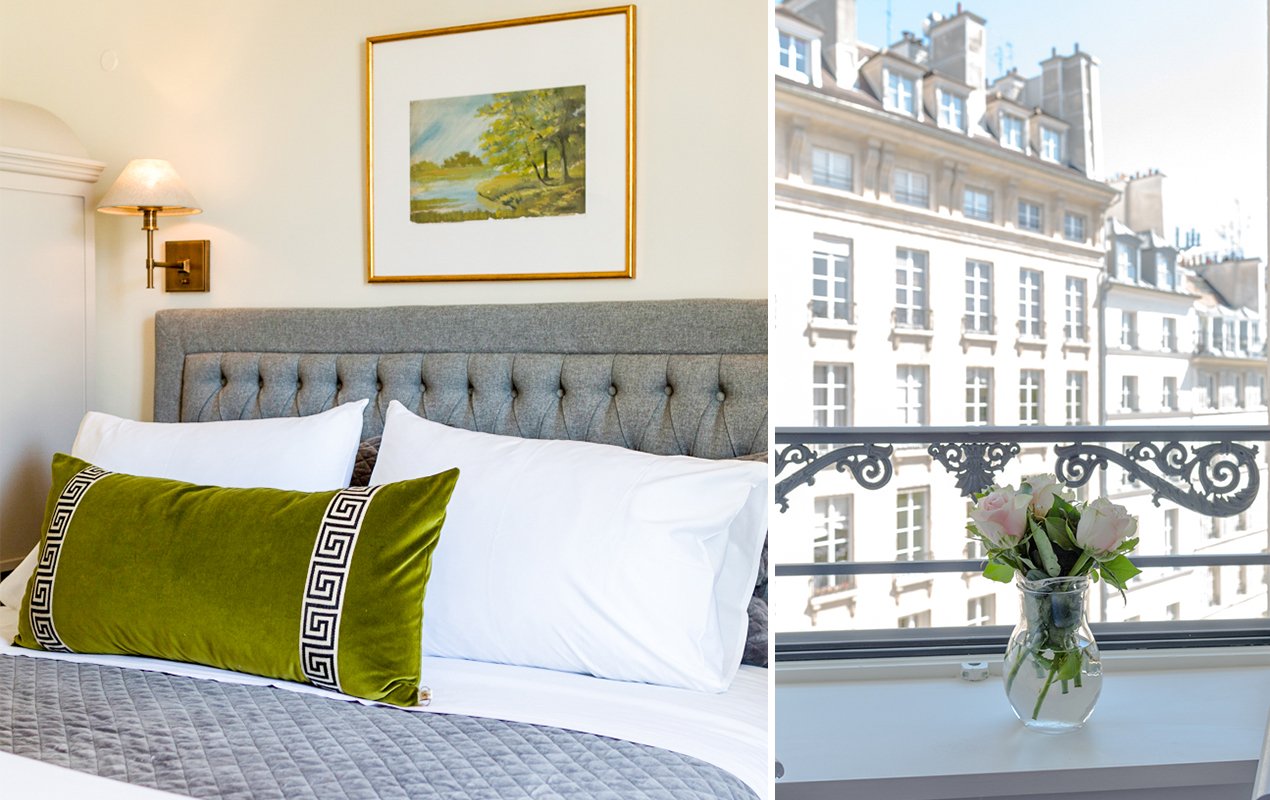 All in all, I'm extremely happy with how the Monbazillac turned out. The "nightstand" niches were one of our most brilliant innovations, if I may be so bold! If you want to see more of this apartment, see the Monbazillac profile here, or learn more about decorating La Place Dauphine here!