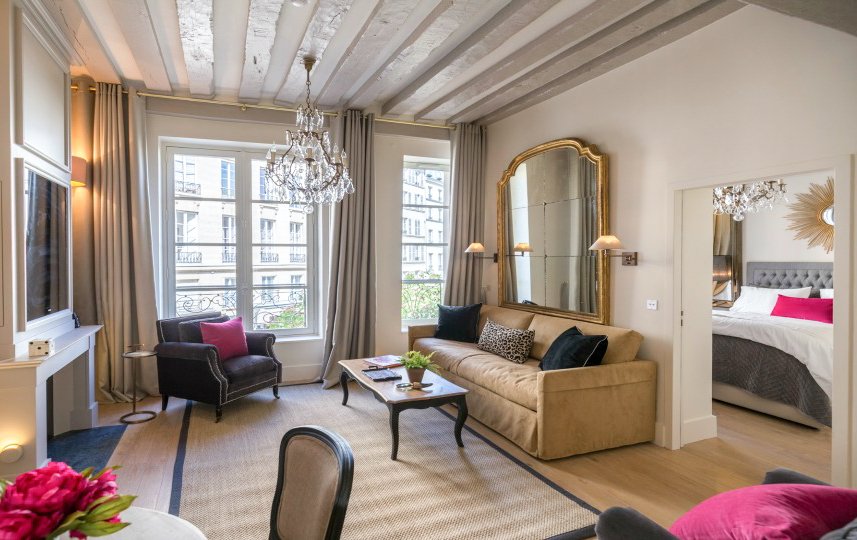 Earlier this year, we celebrated the opening of our apartment building at La Place Dauphine! After two long years of renovation, our founder Madelyn was finally able to furnish and decorate all six apartment rentals with unique decor pieces found at various home decor boutiques and Paris's Vanves Flea Market.
Joining her in the interior design were Ann Huff and Sam Jones from Huff Harrington, a French-inspired fine art gallery and furnishing boutique. With their combined creativity, they designed the apartments to perfection, giving each one its own personal style. In this video, you'll be able to go behind the scenes of La Place Dauphine's creation, including the final results, Madelyn's favorite features and even the clever inspirations behind the apartment names. You'll also find some decorating tips to bring some French flair to your own home!
Featured in this Video
If you'd like to see more behind the scenes, exclusive content, see all our videos here.
_____________
We are so proud of the final results at La Place Dauphine, and we've already been able to welcome many guests to this historic locale. If you're interested in planning your next Parisian vacation at one of the six amazing apartments here, feel free to contact us by emailing [email protected]!