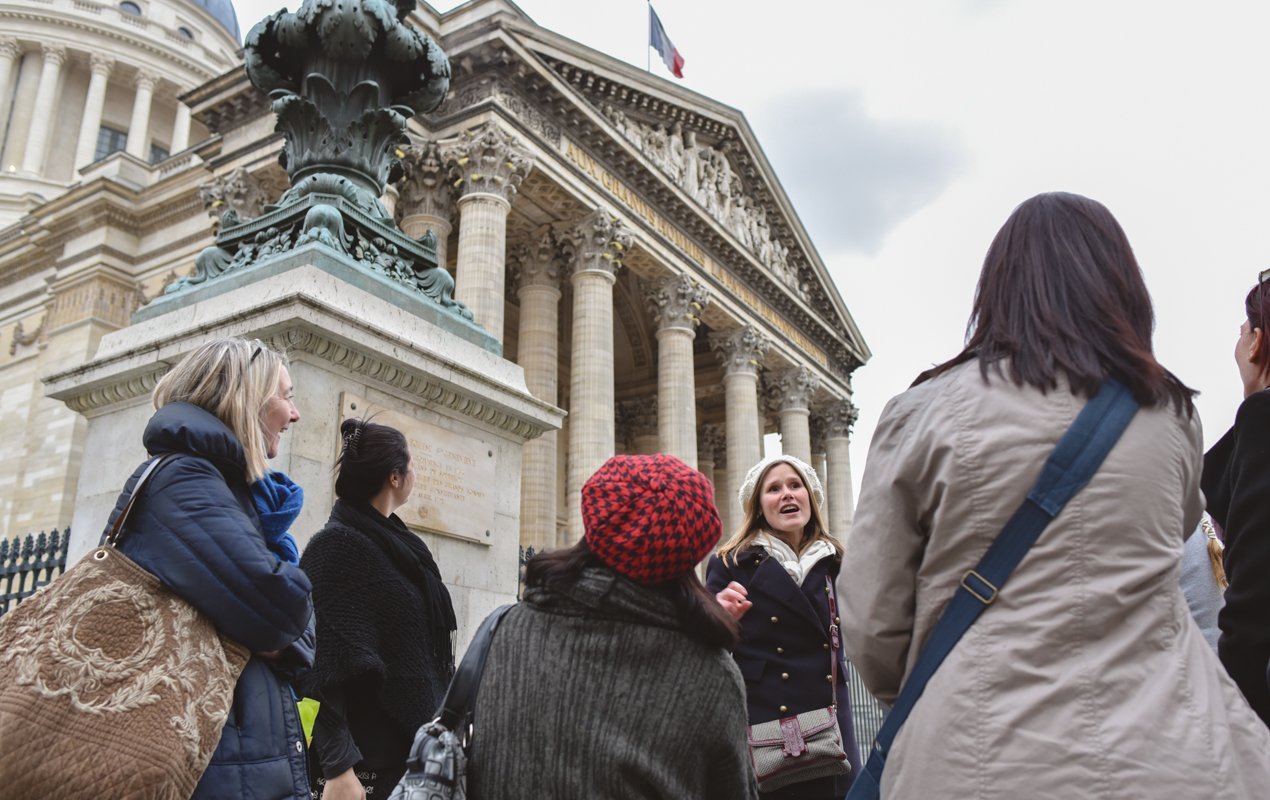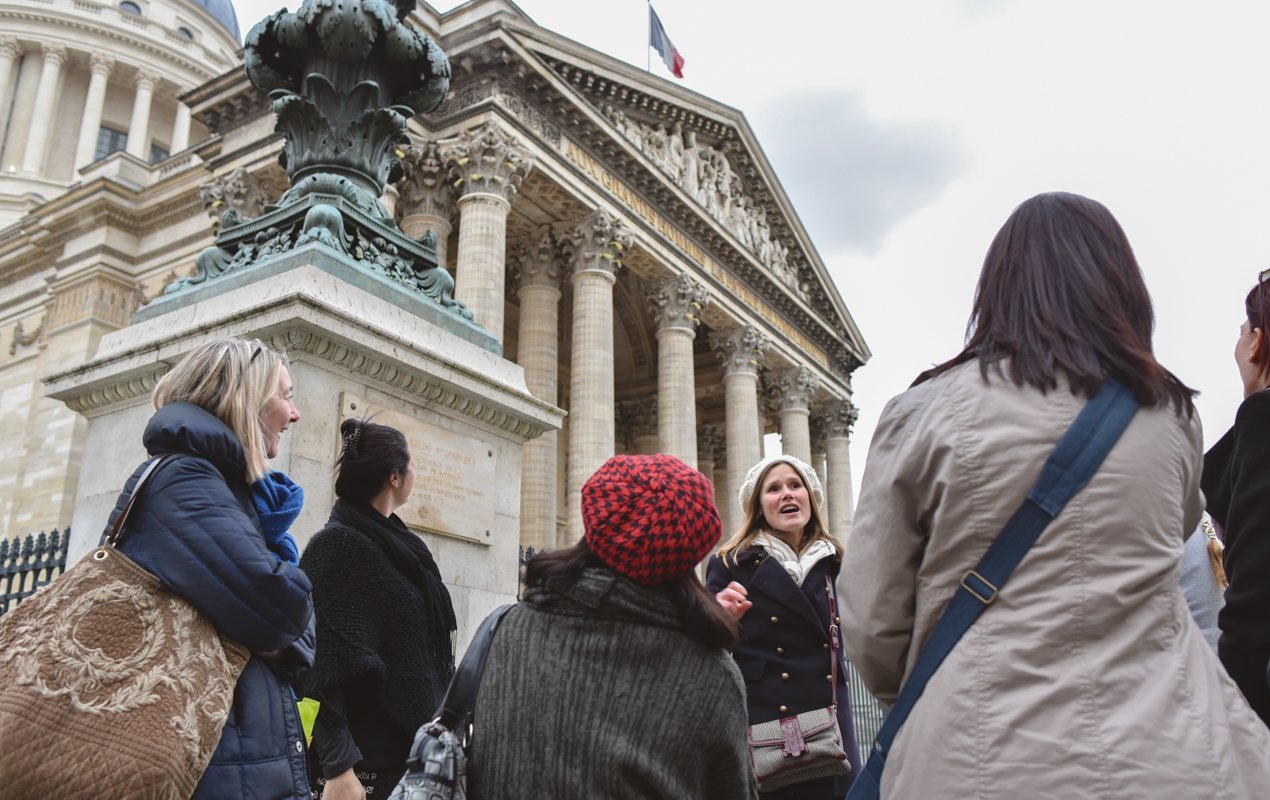 To all you literature buffs out there, who hasn't stood in front of the Opéra Garnier and been tempted to burst into the musical version of Gaston Leroux's The Phantom of the Opéra? Who hasn't envisioned Ernest Hemingway and his unforgettable novel A Moveable Feast while taking a peek inside the iconic Shakespeare & Co. bookshop in the Latin Quarter? And which child (or parent) hasn't gazed up at the awe-inspiring façade of the Notre-Dame cathedral itself, without imagining Quasimodo squinting down at us from the belfry way up high, in search of his Esmeralda? It's virtually impossible to walk along any of the avenues and boulevards in Paris without being aware of the city's immensely rich history and culture beckoning to us at every corner. Countless film-makers have been inspired by Paris over the years, and writers from all over the world have put pen to paper to describe this extraordinary city. If this gets your inner word-nerd excited, consider taking a literature walking tour in Paris.
Literature Walking Tour in Paris
With Paris Perfect, it is possible to turn back a few pages in history and follow in the footsteps of some of the world's most famous literary geniuses. Whether you are an avid bookworm, or are simply interested in learning some fascinating anecdotes, the Literature Walking Tour in Paris is perfect for you! Stroll through the streets with a local guide and find out why generations of authors have found Paris so inspiring and influential.
One of the most popular routes of this tour, led by passionate and highly knowledgeable guide Marie, begins by the Palais-Royal and meanders next to the Louvre, over the river Seine and into the heart of the Latin Quarter, concluding appropriately at the famous Shakespeare and Company bookstore by Notre-Dame. The first port of call is the Comédie-Française, founded by the Sun King Louis XIV in 1680 and home to its best-known playwright, Molière. Classified as a historic monument, it is still the only state theatre to have its own troupe of actors, and tickets are like gold dust even today! Walking next to this glorious building past the impressive Nemours café (where a pre-promenade drink or café is highly recommended), it is all too easy to imagine the atmosphere from previous centuries.
Once inside the gardens of the adjoining Palais-Royal, Marie brings alive episodes of the chequered history of this magical spot. A royal residence with a sordid past, it was immortalized by Balzac in the nineteenth century and is now home to one of Paris's most beautiful and select restaurants, Le Grand Véfour. One of the claims to fame here is as preferred hangout of Victor Hugo, who apparently stuck to the same dish of pasta, lamb and beans (vermicelles, poitrine de mouton et haricots blancs) every single day – the menu has evolved considerably since then. The Palais-Royal is also renowned for having been the residence of the provocative Colette, who lived with her beloved cats at number 9 for many years until her death in 1954. Nominated for the Nobel Prize of Literature and best known for her novella Gigi, Colette led a very colorful life, which Marie recounts with suitable verve and humor.
Criss-crossing through the courtyards of the Louvre and over the Seine to the Saint-Germain-des-Près and Odéon area, ghosts of a literary past are in evidence everywhere. Admittedly, stories of poets and writers languishing in rundown attic apartments seem somewhat incongruous beside the sparkling window displays of Ralph Lauren and Louis Vuitton, but much of the original Existentialist atmosphere can still be felt in the Café Flore and Les Deux Magots, and it is not impossible to imagine Camus or Sartre leaning over your shoulder while you enjoy a café crème. Those fascinated by Oscar Wilde can also ask to take a detour and peek into L'Hôtel nearby at number 13, rue des Beaux-Arts. Opulently renovated by Jacques Garcia, the original spirit of the home which became Wilde's final 'resting place' remains. It's also a great place for a gourmet dinner or an indulgent afternoon tea! A little further up the road, a charming covered passageway by the rue Saint-André-des-Arts leads you to the back entrance of Le Procope. The city's oldest café, it boasts the Marquis de Sade, Rousseau and Beaumarchais amongst its former guests. Upstairs, you can see Voltaire's marble desk and read a letter penned by the imprisoned Marie-Antoinette.
Strolling up into the heart of the Latin Quarter and the Sorbonne university area, Marie points out the universe populated by writers and artists who have made this area their stomping ground in the past, including expatriate Lost Generation authors in the Gertrude Stein circle such as Scott F. Fitzgerald and Ernest Hemingway. We learn about the famous feud Gertrude had with James Joyce, and pass by the Polidor restaurant where Henry Miller and Jack Kerouac used to dine long before Woody Allen set a scene from Midnight in Paris in this authentic spot.
The final pitstop of this enthralling walking tour is on the rue de la Bûcherie, the street where Simone de Beauvoir penned Les Mandarins, for which she won the illustrious Prix Goncourt. A Left Bank institution, the Shakespeare & Company bookshop was founded by George Whitman and first opened its doors in 1951. His daughter Sylvia picked up the gauntlet in 2003 and continues the impressive literary tradition in the same spirit, allowing young writers to stay and work upstairs. An estimated 30,000 'Tumbleweeds' have been welcomed to date and as the store confidently reports, "we have no intention of closing our doors." A biennial festival of literature has also been introduced, inviting authors such as Zadie Smith, Lydia Davis and Jonathan Safran Foer to Paris, and the store hosts writer events throughout the year, so keep an eye out for any special evenings during your stay.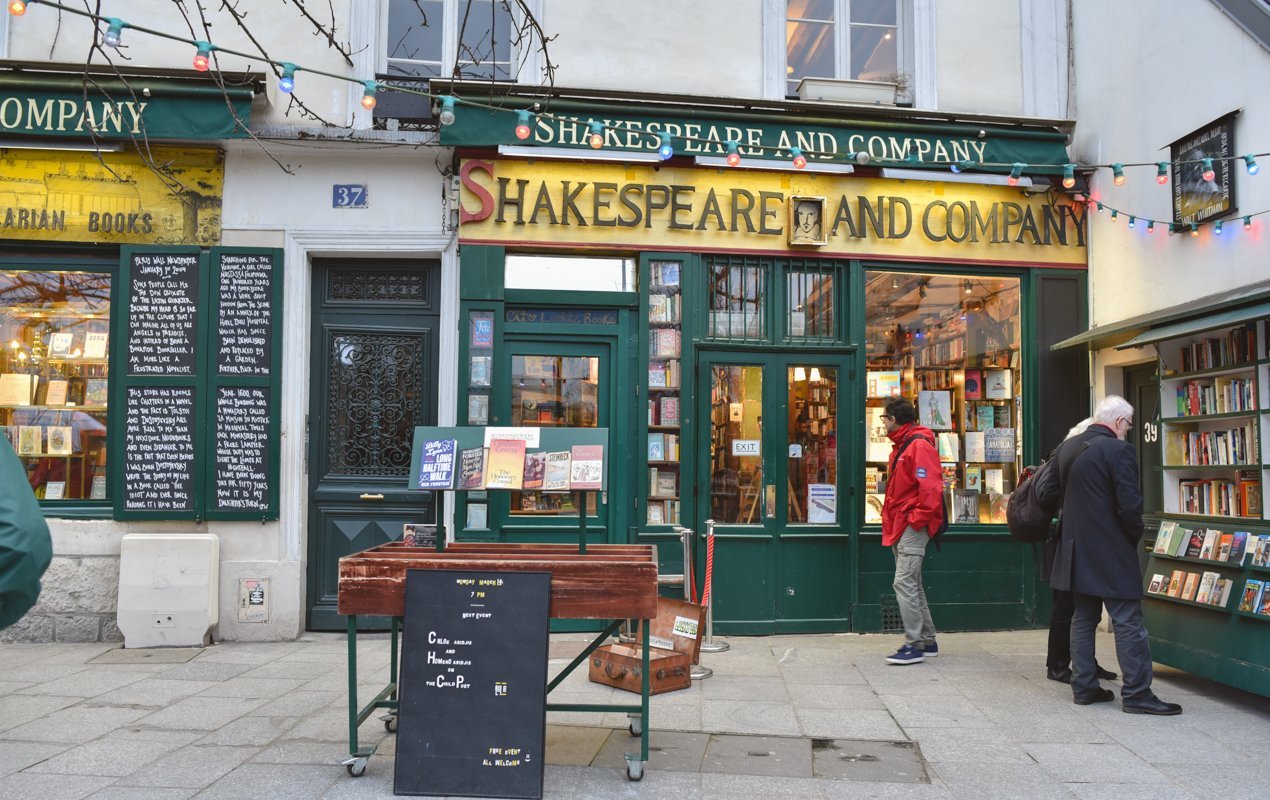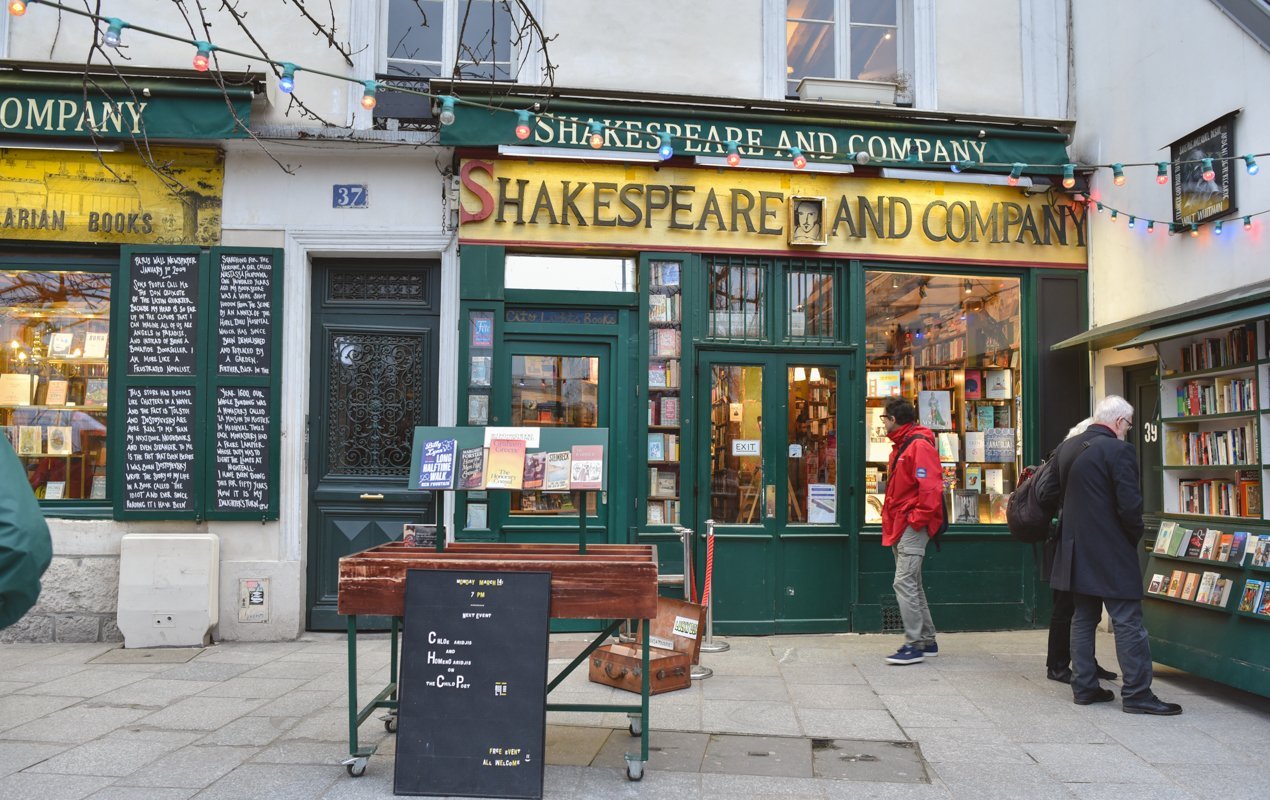 The beauty of planning a semi-private or private tour with Paris Perfect is that we can truly personalize your visit to suit your specific requirements. If you are a family traveling together, we can adapt the tour to include authors your children are studying. If you prefer an even more individual approach, just let us know the details and we can help plan the route accordingly. One of our Paris Perfect guests was intrigued to follow in her favorite author Proust's steps; another visitor from the acting profession had a particular passion for the Latin Quarter and exploring areas which were once the predilection of those writing in the 1920s. We can go wherever your literary steps take us!
Click for more details of our Literature walking tour in Paris and book online.