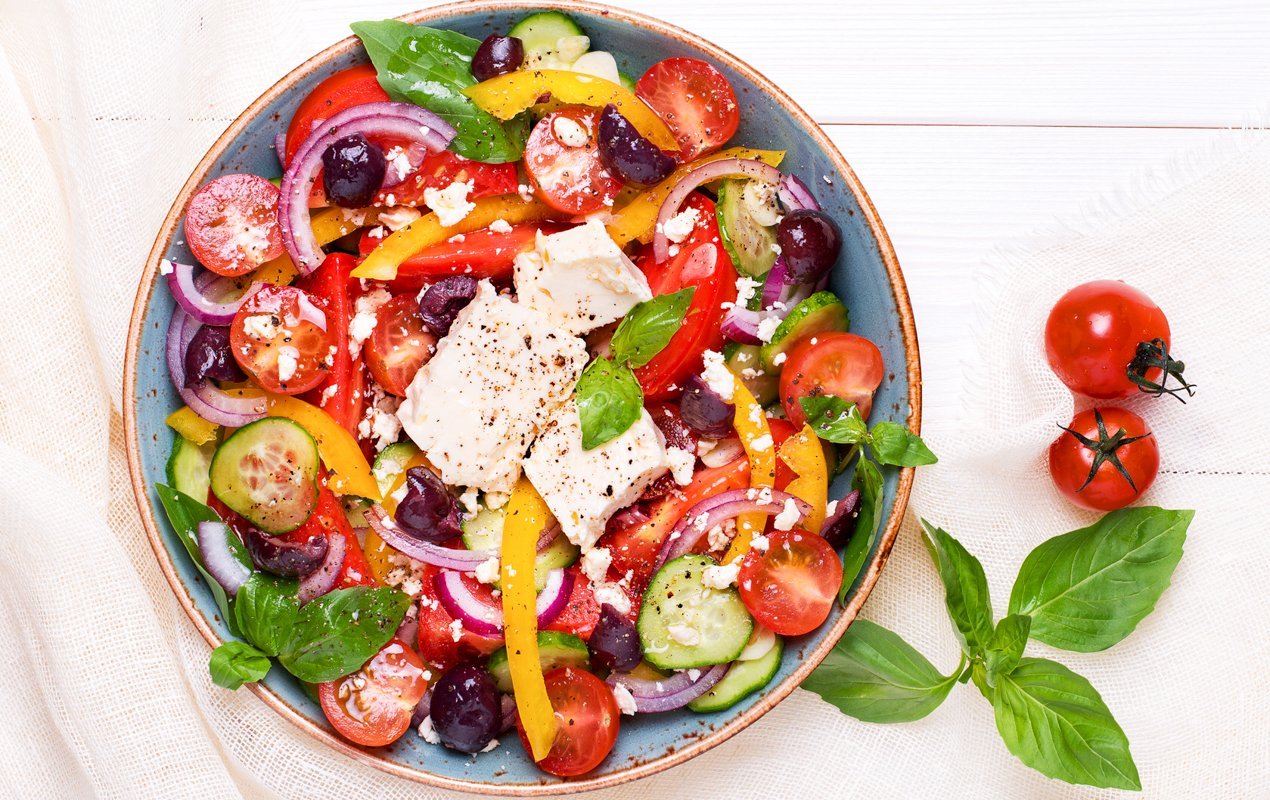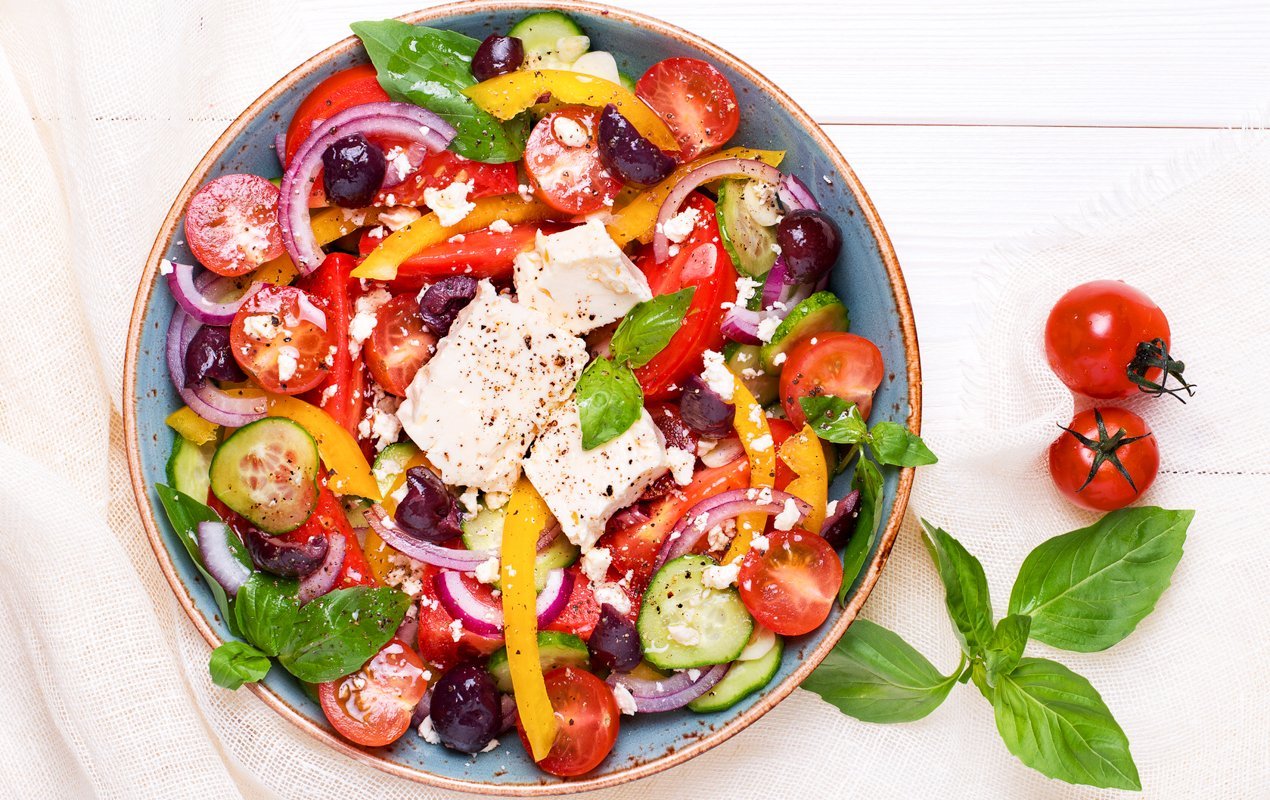 This summer I managed to grow a beautiful basil plant, and it was time to put it to work. Basil is a wonderful herb that can be used in so many different ways. It adds a gorgeous freshness to any dish, and just like any herb, gives a fuller depth of flavor to any recipe. Philippe and I aren't big fans of pesto, so I decided to create a salad based on the classic pairing of tomato and basil, but add a little flair using the roasted peppers leftover from our Summer Gazpacho recipe, as well as some wonderfully tender chicken. This recipe wouldn't be such a success without the chicken-cooking secrets of my French friend Anne.
As I learned from Anne, the trick to tender chicken is to poach it. Anne is a fabulous French cook and I've been raving about her chicken salad for years. Her family hails from Burgundy where her Aunt runs a large wine distributor in Beaune – What a fabulous job! Good food and good wine definitely run in her family. French women are very protective of their best recipes, but she finally shared her secret with me, and now I'm sharing it with you!
Maddy's Tomato, Basil and Roasted Pepper Salad with Tender Chicken
Makes 6 Servings
Prep Time: 15 minutes
Cook Time: 2 hours
Total Time: 2 hours & 15 minutes
Ingredients
2 pounds chicken thighs, de boned and skinned. Breasts are okay too
3 – 4 red, orange or yellow peppers, halved and de-seeded
Small box of cherry tomatoes, or whatever kind of tomatoes you prefer!
A handful of basil leaves loosely chopped
Feta cheese, about ¾ cup
Olive oil
Plain low fat yogurt (if none around, just add more olive oil)
Garlic, minced (or garlic powder)
Juice of 1 lemon
Balsamic vinegar
Dijon Mustard
Salt
Pine nuts
Cooked Pasta (optional)
Instructions
Fill a large pan with water. Add salt, pepper, garlic, bay leaf, lemon (and/or other favorite spices), and bring to a boil.
Add the chicken breasts or thighs to the boiling water, then slowly bring it down to a low boil. Take off the heat and let it sit in the hot water for 2 hours (If you're worried, you can always use a themometer to check that the thickest piece of chicken has reached at least 165°F in the center). Afterwards, cut the chicken into bite sized pieces and refrigerate for later.
In the meantime, roast the peppers, face down and oiled, in a 400°F oven for 20-30 minutes. When the skin starts to turn slightly black, remove and place on a plate. Cover the plate in a large plastic bag to let the peppers "steam." After about 30 minutes or more, the pepper skins should easily come off. Peel and slice them into slivers and season with salt, pepper and garlic. Add to your chicken breast pieces.
Create the dressing by combining the garlic, lemon juice, balsamic vinegar, dijon mustard, and salt to a base of olive oil and plain low-fat yogurt. Simply add the ingredients until you find your preferred flavor, there's really no right or wrong ratio. Remember, you're going to have the strong salty flavor of the feta cheese, so don't make your dressing too overpowering.
Add the halved cherry tomatoes and some pine nuts to the bowl of chilled chicken and peppers.
Add whatever kind of vegetables your heart desires – Fresh red onion, olives, cucumber, etc.
Top with some crumbled feta cheese and garnish with fresh basil leaves.
Just like most salads, this is extremely easy to throw together once you have the ingredients prepared. If you don't have much time the day-of, I suggest making the chicken the day before. I like to keep extra boiled chicken and roasted peppers in the fridge to have ready for use in various recipes. To give it more substance, simply add some pasta for a good dose of carbohydrates, or some quinoa for a gluten-free, high protein option.
(Image Credits: The Author, Paris Perfect and Georgianna Lane.)
Summary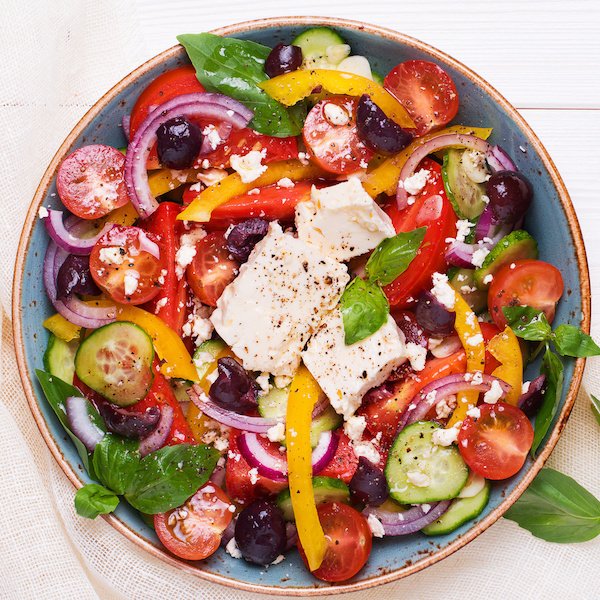 Recipe Name
Maddy's Tomato, Basil & Roasted Pepper Salad with Tender Chicken
Published On
Preparation Time
Cook Time
Total Time
Average Rating





Based on 197 Review(s)