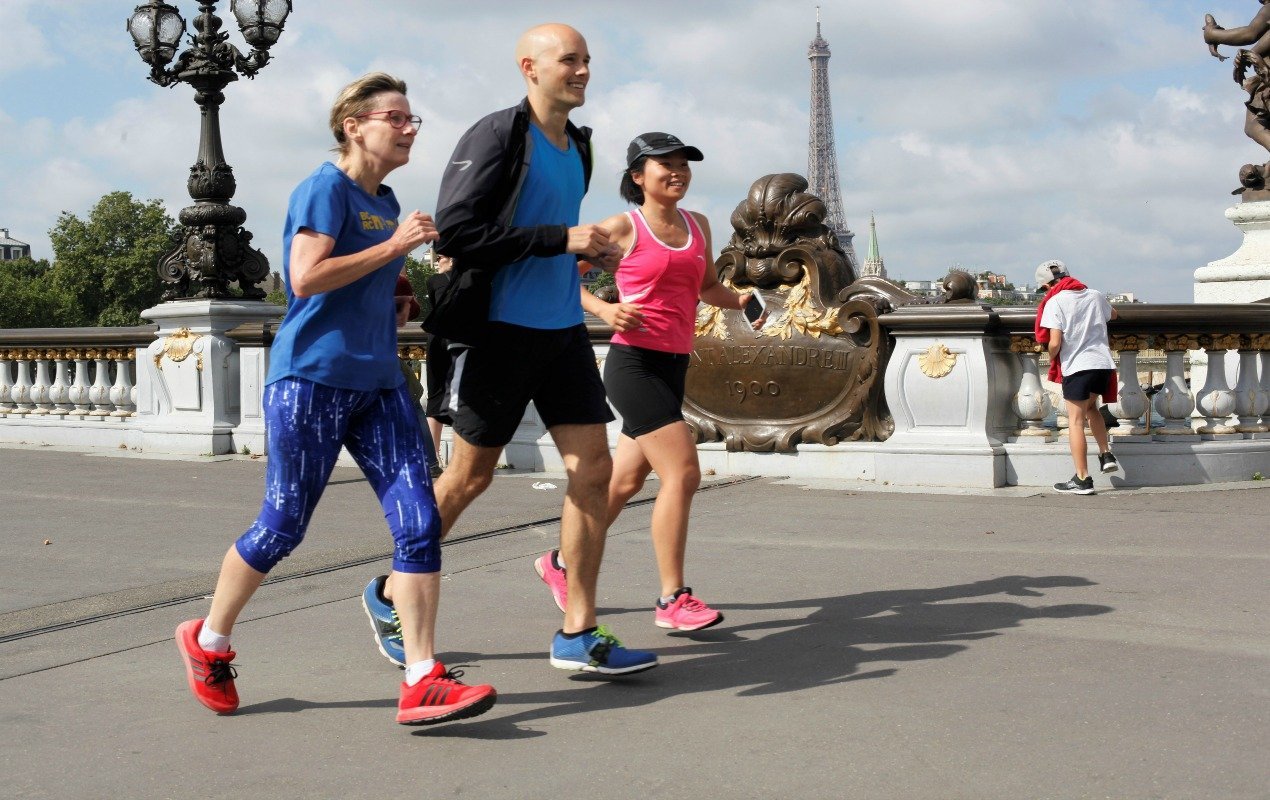 For many travelers, renting an apartment in Paris means being able to enjoy those little daily habits from home that make being a new city more comfortable. Perhaps it's enjoying your favorite breakfast while traveling or cooking a healthy dinner with fresh, local ingredients. Or maybe it's exercising! Jogging. Biking. Swimming. In many ways, this is exhilarating. Not only do you get the pleasure of staying fit during a time of relaxation, but if you're running, it's also a great way to see a new place in motion, admiring the beautiful sights of a city as you get that notorious "runner's high." Now, what if I told you that you could do that in Paris … and for free? Tempting, right? Perhaps even for non-runners? Well, this is what you would get from joining the Free Paris Running Tours!
Every week, on Wednesday mornings at 10am, newcomers and veterans alike gather in the middle of Pont Neuf with their jogging gear and running shoes to race down the boulevards of Paris, spotting the best monuments. Each tour is led by Luke, an Australian native who moved to Paris and began this athletic venture. Together, you will run these historic streets and become acquainted with Paris on a more personal level. And the best part about it, apart from the free service and athleticism, is the personalization of each tour. Knowing that different runners might be looking for different experiences, each tour is personalized to fit the interests of the runner(s). Whether you want to see Notre-Dame Cathedral and the Eiffel Tower up close, or take a jog down the Champs-Élysées to check out the Arc de Triomphe, the running tour will be mapped out to satisfy your wishes. No constrictions. No rigorous planning. Just you, the pavement and your list of must-see monuments.
There is no booking required for the Free Paris Running Tour. To schedule a tour, all you have to do is go to the homepage. So don't be afraid to break a sweat on vacation; it won't take long for those endorphins to kick in while running through Paris!