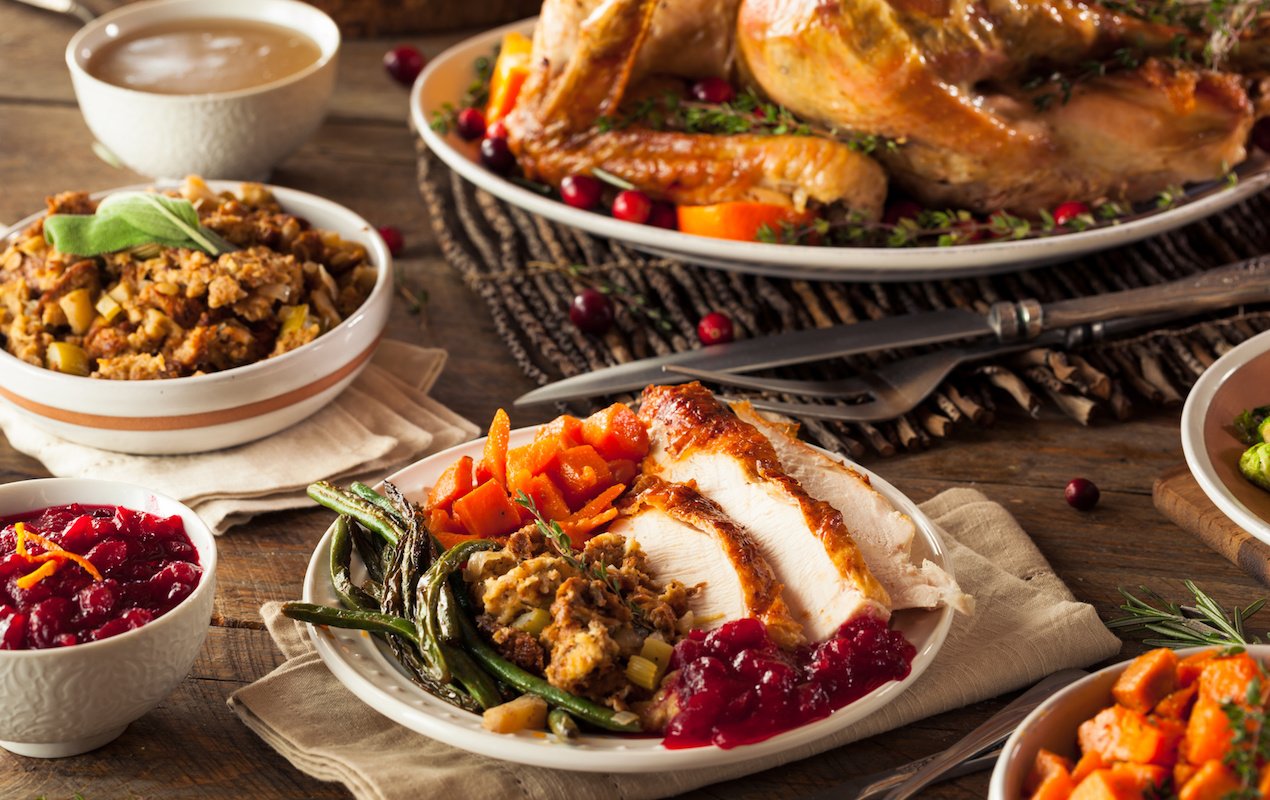 With air fares at all time lows and reduced prices on our apartment rentals, why not fly to Paris for Thanksgiving? This year, chef Philippe Excoffier proposes a festive gourmet Thanksgiving dinner at his award-winning restaurant in the 7th arrondissement, on rue de l'Exposition. As the former chef of the American Embassy in Paris, he is no stranger to beloved American holiday traditions, while his expertise in French cooking ensure an unforgettable meal.
If you make an apartment booking now, we'll greet you in Paris with a bottle of Champagne and make this special Thanksgiving dinner reservation for you. The meal is only  €64 per person, and we're sure after you take a look at this menu, you'll want to book your trip immediately!
Thanksgiving Dinner Menu at Excoffier
64€ per person
Starters
Crab cakes on avocado cream sauce
Pumpkin soup with Espuma bacon, chestnuts and homemade croutons
Main
Turkey prepared in two delicious ways:
Roasted turkey stuffed with dried fruit and cranberry sauce
French cabbage stuffed with dark turkey meat and more
Served with duchess potatoes in dark sauce
Accompaniments
Sweet potatoes with rum & raisins
'Special Marshmallow'
Thanksgiving purée
Dessert
Trilogy of Desserts:
French style pecan pie, pumpkin pie and tarte au citron
To make this Thanksgiving dream a reality, don't miss out on our Paris Thanksgiving Sale. There are tons of apartments just waiting to be booked, so start dreaming of an unforgettable Thanksgiving in Paris!