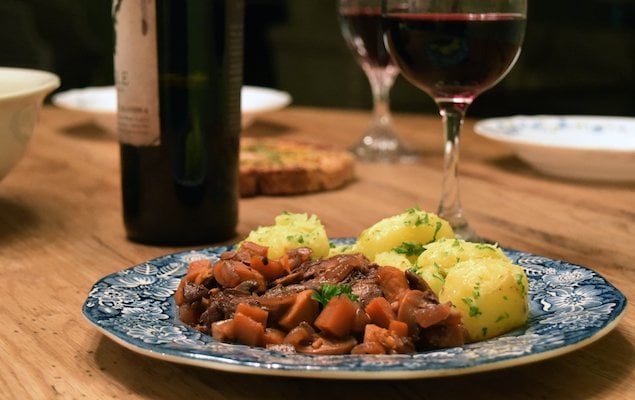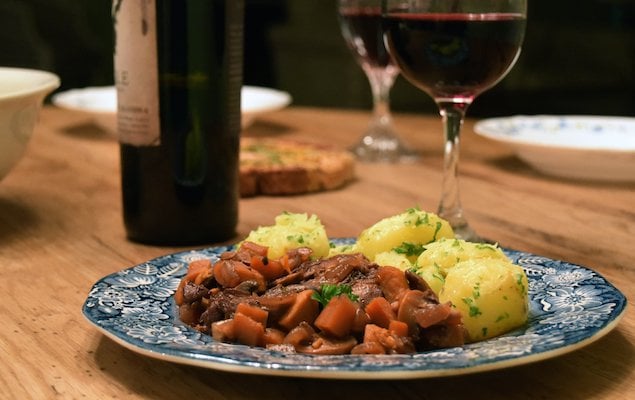 In the spirit of American Thanksgiving, when dinner tables are piled high with roasted turkey, apple pies and comfort foods galore, consider cooking what many call France's quintessential comfort food. This classic recipe welcomes the company of an unconventional ingredient: sweet potatoes. While Coq au Vin – also known as chicken with wine – isn't usually made with the bright orange root vegetable, sweet potato blends well with the typical combination of lardons, onions, mushrooms, and wine to add a hint of sweet to this otherwise savory chicken dish.
This easy recipe comes together in about 45 minutes. Don't let the quick cooking time fool you though. This dish bursts with flavor and warmth and will make you thankful that there are some joys in life that can be made so quickly.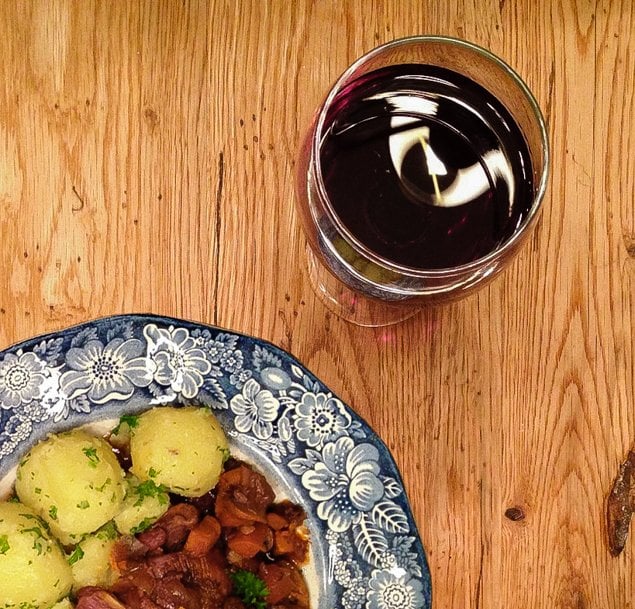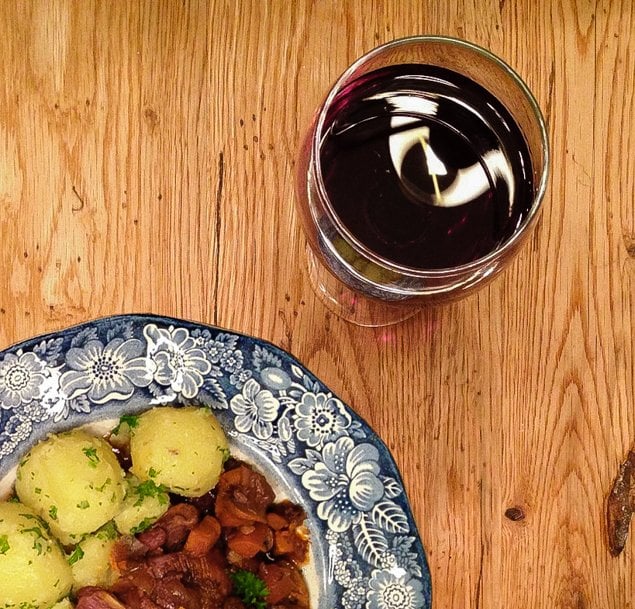 Sweet Potato Coq au Vin
Serves: 4-6
Ingredients:
4 oz lardons or thick-cut bacon, cut into strips
about 4 tablespoons olive oil, divided
salt and pepper, to taste
1 sweet onion, diced
4 cloves garlic, minced
1 small sweet potato, chopped in 1/2 inch pieces
2 medium size carrots, chopped in 1/2 inch pieces
2 tablespoons tomato paste
1 1/2 pounds chicken breasts or thighs
2 cups button mushrooms, sliced
2 cups red wine, about half a bottle
2 cups chicken broth
2 bay leaves
4 whole sprigs fresh thyme
Instructions:
Heat a large pot or sauté pan over medium-high heat. Cook lardons/bacon until crispy.
Drizzle in some olive oil, then add onion, garlic, carrots, and sweet potatoes. Cook until soft, about 5 minutes, then stir in the tomato paste.
Moving the contents of the pan to the edges, add the rest of the olive oil to the pan. Gently place the chicken into the hot pan, season with salt and pepper. Sear the chicken on both sides until browned, about 4-8 minutes per side.
Add mushrooms and cook for another minute.
Slowly pour in red wine and chicken broth. Add the bay leaves and thyme sprigs and season with salt and pepper.
Bring the sauce to a boil, reduce heat to medium, and simmer until the sauce has reduced by about a third, or about 10-15 minutes.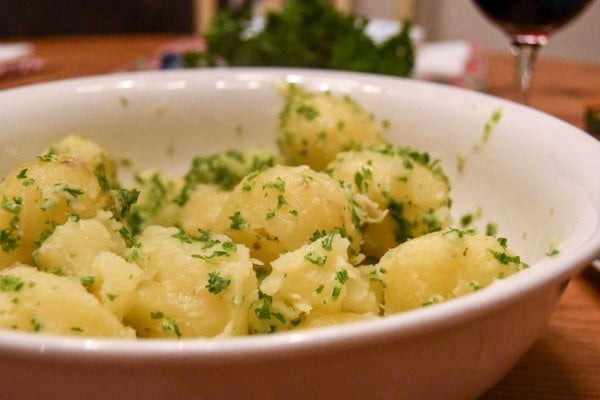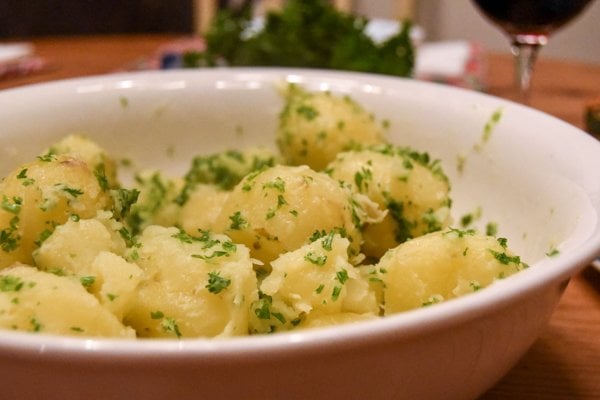 Remove herbs from the coq au vin and serve alone, or alongside parsley potatoes, mashed potatoes, or even over a bed of egg noodles or rice. Sit around the table with good company and enjoy eating, conversing, and sipping the rest of your bottle of wine!
(Credits: All images by the Author. Recipe adapted from Half Baked Harvest.)