If you'll be in Paris anytime this year, the brand new Christian Dior exhibition at the Musée des Art Décoratifs is the one show you must not miss. Arriving hot on the heels of the recent sell-out Vermeer presentation at the Louvre, this retrospective celebration of Dior's 70th birthday has become the hottest ticket in town – with good reason.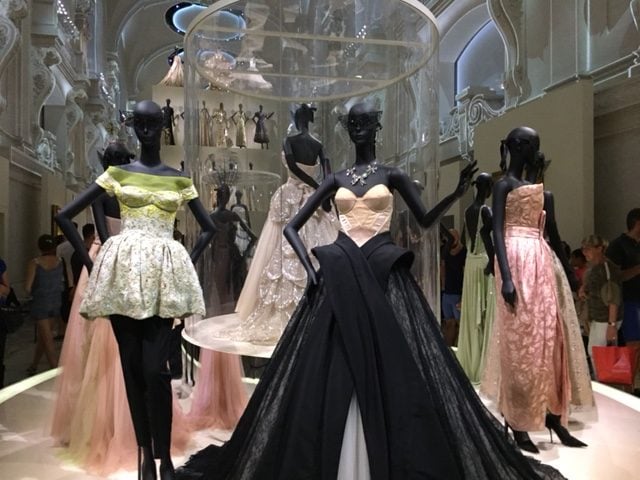 It's been 30 years since the last Dior exhibition in Paris, and it's definitely been worth the wait. Be warned though, as the queues to buy tickets on entry stretch right down past the Tuileries gardens, so be sure to book your tickets in advance …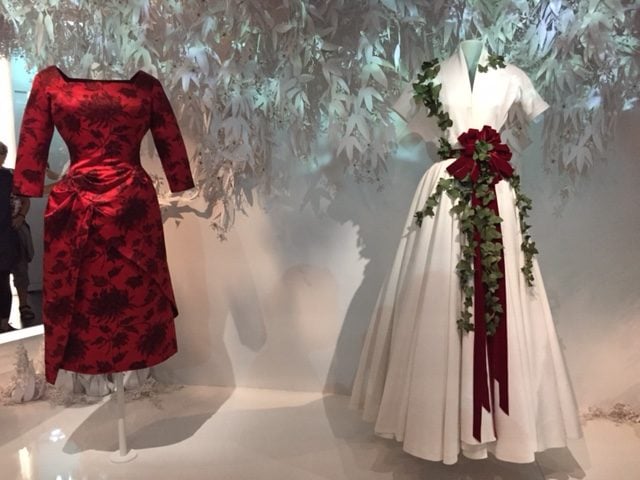 Audrey Hepburn is famously reported for suggesting that "Paris is always a good idea". Catch a photographic glimpse of her at this lavish display of the life and times of Christian Dior, alongside a sweeping overview of his illustrious successors, including Yves Saint Laurent, Gianfranco Ferré, and John Galliano. There's also a fabulous taste of the evolution of the brand, with examples of dresses fashioned by the first-ever woman at the helm of the company. Maria Grazia Chiuri's nomination as Artistic Director last year, with her great attention to detail, suggests exciting times ahead.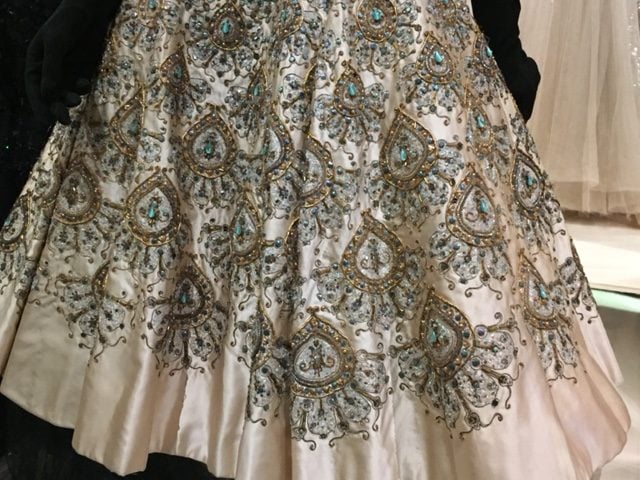 The "Couturier du Rêve" theme takes the visitor on a colorful discovery of over 300 haute couture gowns and more than 1,000 accessories, stretching from the first creations in 1947 to present day. One of the most stunning sections of the show is entitled "Colorama"; Dior believed that a touch of color could transform a look, and the exhibition sets out to prove this beyond a shadow of a doubt. Tiny dress samples and life-size accessories sit side by side, demonstrating a series of tightly-packed breathtaking chrome clusters, from emerald scarves to royal blue gloves, and from purple bonnets to bright red stilettos – it's a non-chronological yet ingenious feast for the eyes, right across the ages.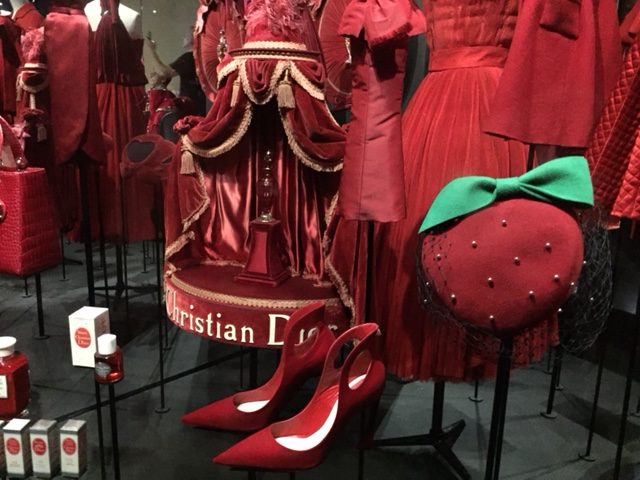 As if that weren't enough, the entire compilation is embellished by a wide-ranging display of personal and celebrity photographs, film extracts, documents, and works of art from the gallery that Dior opened in 1928 before embarking on his adventures into the world of fashion. In addition to the set pieces, look out for original gowns juxtaposed with iconic photos by Richard Avedon and Cecil Beaton – remember that Dior dress worn by Princess Margaret for her 21st birthday?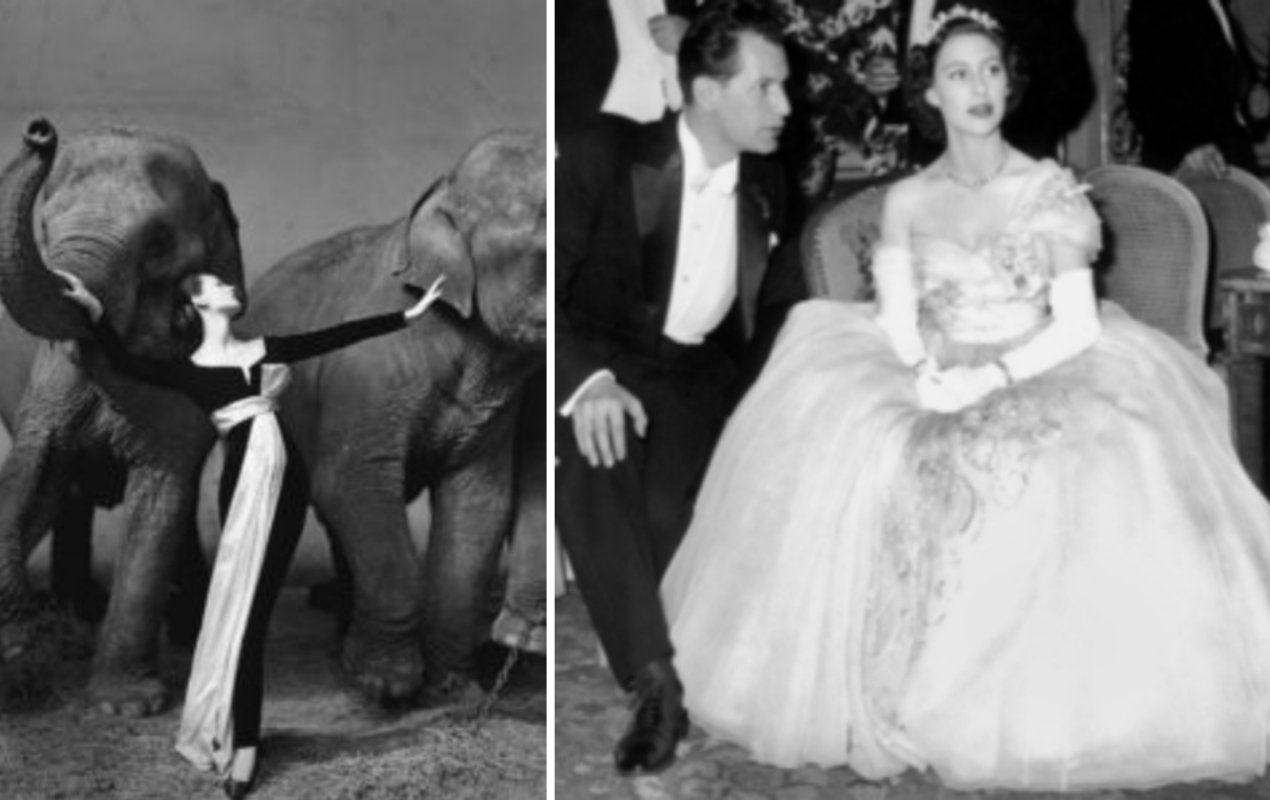 There are masterpieces by Vigée Le Brun, Monet and Renoir artfully placed throughout the exhibition; Salvador Dalí makes an unexpected entrance with a baguette-bearing bust, and an entire section is devoted to the Trianon containing original furniture pieces that just take your breath away.
One of the most spell-binding rooms is the one devoted to the Dior Gardens. Stepping into this part of the exhibit, you can almost smell the flowers. The designer's love for all things floral and recollections of his family home in Normandy conveyed into his haute couture as well as the fragrances he created: feast your eyes on full corolla-shaped skirts and waist-cinching calyx-like bodices, culminating in the display of the dress worn by Natalie Portman for the Miss Dior campaign.
Top tip: be sure to leave yourselves enough time for two absolutely wondrous sections towards the end of the exhibit. Dior was quoted as saying "Mes robes font de chaque femme une princesse", and you'd be hard pressed not to feel like royalty as you step into the brilliantly lit 'atelier' room with its cleverly designed mirrored ceiling. It is an absolute joy to observe the meticulous and flawless prep work carried out by the seamstresses over the decades since 1947.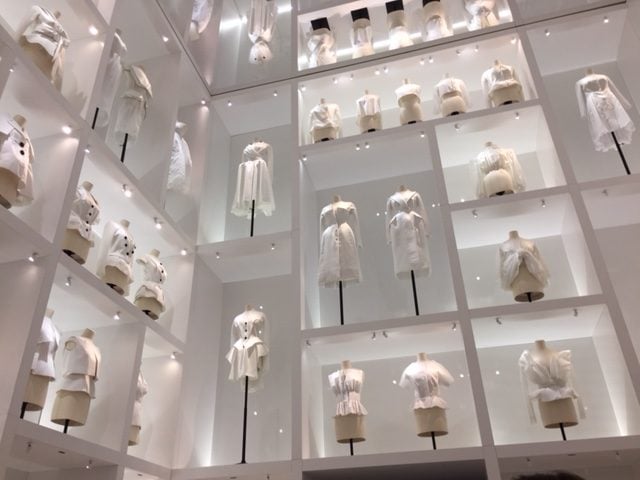 As for the grande finale, it is everything it promises to be and the ultimate of all ballrooms. Crowds gather at the video screens to witness the rolling credits of a never-ending stream of VIPs and film stars who have been privileged enough to slip into a Dior number. From Marlene Dietrich and her infamous "No Dior – no Dietrich!" quip aimed at Hitchcock, to Elizabeth Taylor wearing nothing else at the Oscars in 1961 and Princess Diana snapped endlessly by the paparazzi clutching her fairytale Lady Dior bag, it's virtually impossible to tear yourself away – until you take in the sheer magnificence of the triple-decker vitrine at the opposite end of this final room. Hats off to the curators and a special nod to genius scenographer Nathalie Crinière for what can only be described as a dream of an exhibit. Don't miss it!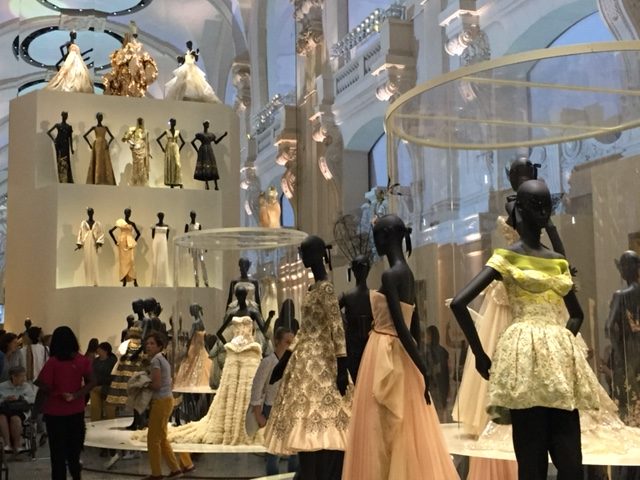 Practical information: the exhibition is open Tuesdays to Sundays from 11:00 to 18:00, with Thursdays staying open later until 21:00. (closed on Mondays).
All pre-purchase tickets are now unfortunately completely sold out, due to popular demand. Queues are reported to be at least 2 hours long, depending on the time of day.  A note for all intrepid visitors : we recommend you plan to arrive as early as possible and advise warm clothing!  
There are two distinct parts to the exhibit, so be sure not to miss the second half on the opposite side of the staircase! Note of warning : it is very warm once you are in the museum, so be sure to come prepared.
After your visit, consider a pitstop or sitting down for lunch or dinner at the adjoining Loulou restaurant, with its modern French and Italian Riviera style menu. Open every day from 12:00 noon until 2:00 in the morning, it offers a bar, an indoor restaurant and a fabulous terrace for fair weather days.
The Musée des Arts Décoratifs is just a 20-minute stroll from our amazing Clos Jolie property, making it the perfect place to stay in Paris for your enchanting visit.
Photo credits : Musée des Arts Décoratifs, Richard Avedon, Cecil Beaton.