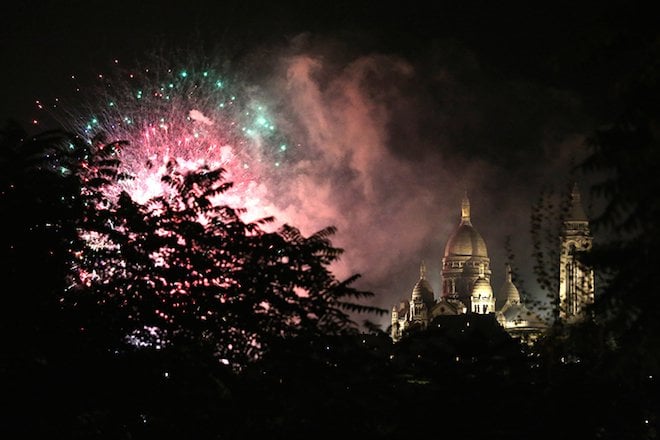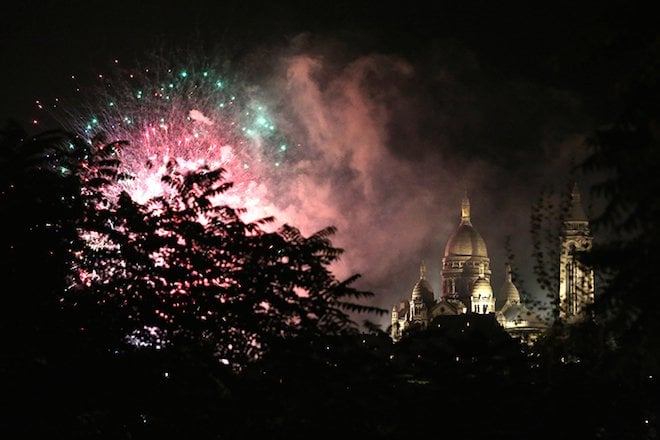 For the 82nd year running, the Harvest Festival, or Fête des Vendanges, will take place from the 7th through the 11th of October, 2015, in the hilltop neighborhood of Montmartre, Paris.
One of the largest public festivals in France, it celebrates the historic annual grape harvest with wine, food, parades, performances, exhibitions and more. After four days of nonstop celebration, the festival culminates in a spectacular fireworks show in front of Sacré Coeur Basilica.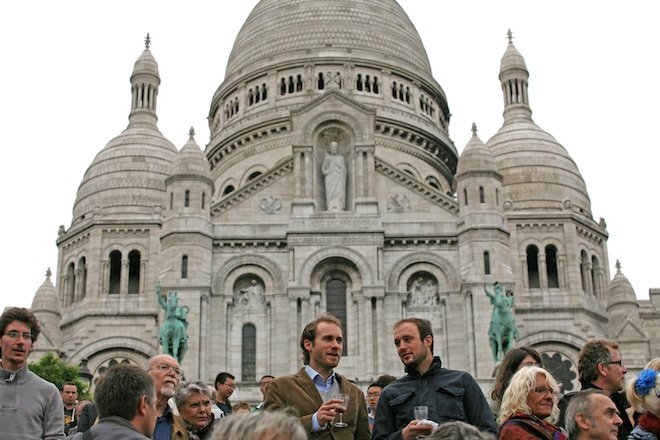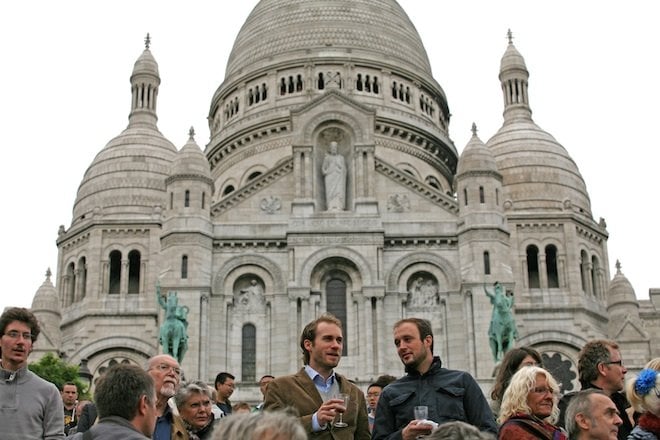 In the past, when the neighborhood was still considered its own village separate from Paris, there were many vineyards on the slopes of this hilly area. Today, only one of those old vineyards exists, situated behind the Montmartre Museum and across the street from the old cabaret Au Lapin Agile. The Fête des Vendanges may have begun as a celebration of the Montmartre vineyard harvest, but today celebrates harvests from all around France, even Europe!
On Saturday, October 10th, there will be a Grand Parade, in which producers of fine food products join together in costume, song and respectable revelry. It's really quite a sight, seeing these proud men and women representing their livelihood through colorful banners and costume; Many of these families have been producing the same products for generations, using the same methods as their great-great grandparents!
The parade departs from the City Hall of the 18th Arrondissement, and ends at Place St. Pierre. Find the information here, along with a map of the parade route.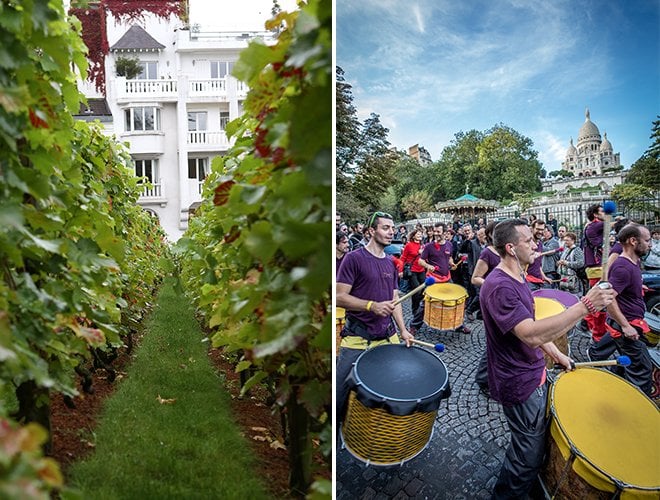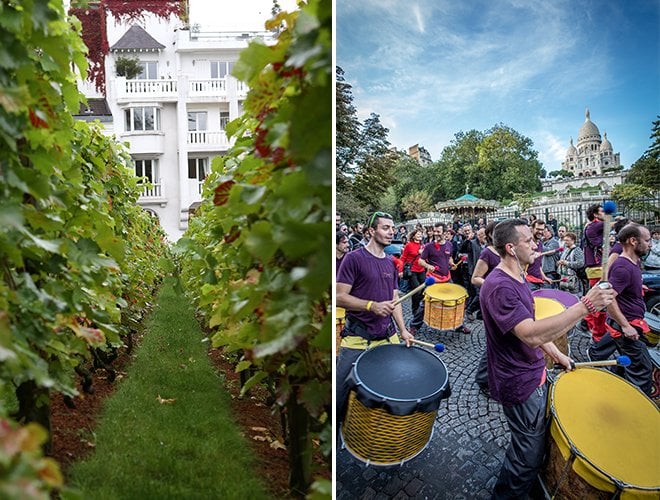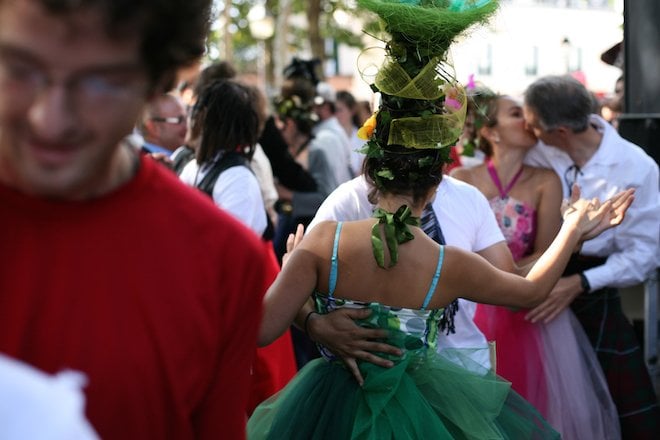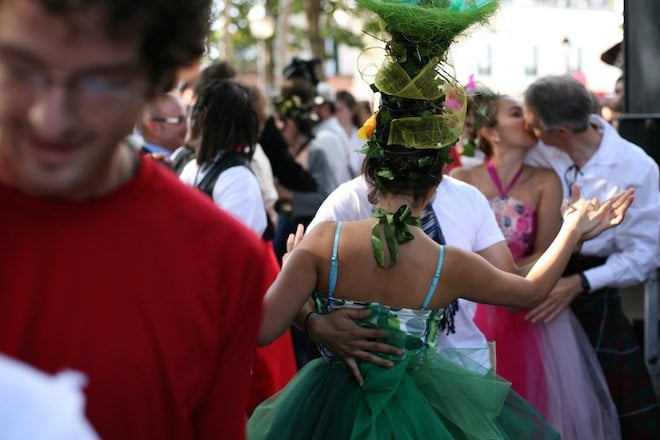 You'll definitely want to make it  for the "Parcours du Goût," or Tasting Route, which takes place all weekend, from Friday the 9th to Sunday the 11th. You'll be able to sample the newest products of the season and get your fill of wines, cheeses, charcuterie, foie gras and so many other culinary delights. A word of advice: Don't put all your eggs in one basket. Instead, enjoy small portions at each tent, since there's so many different things to try! The food stands will be set up all around Montmartre, but concentrated on the top of the hill. See more information here.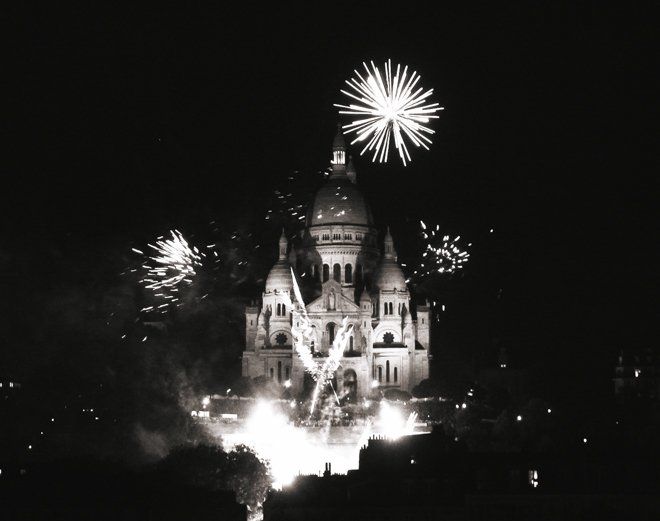 A spectacular view of the fireworks show from inside our Montmartre apartment!(Image Credits: All images courtesy of the Montmartre Harvest Festival, unless otherwise noted.)