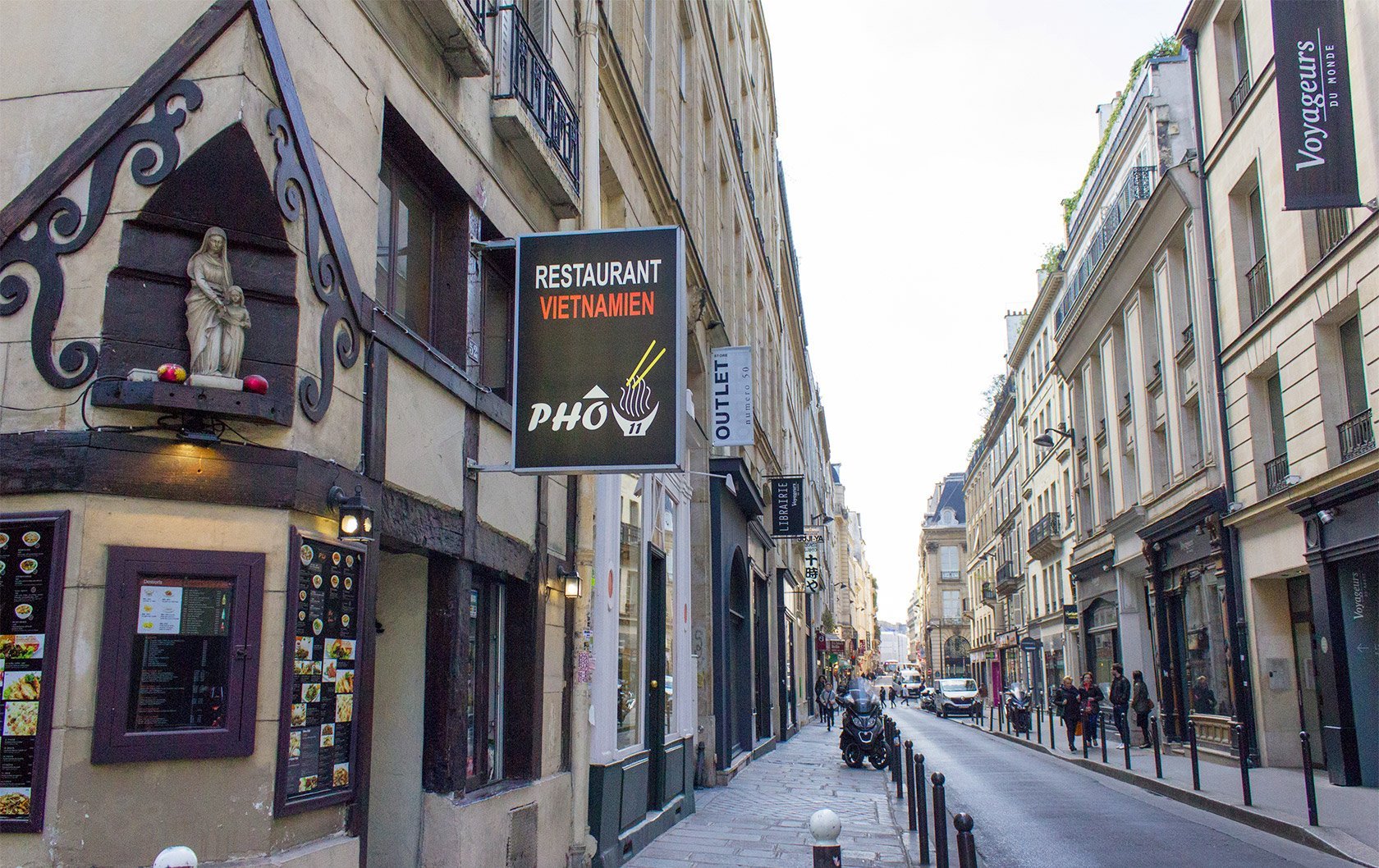 Fancy visiting Little Tokyo in Paris? On a small street between the Louvre and the Opera and next to the Palais Royal is Rue Sainte-Anne. It's home to dozens of delicious Japanese restaurants and shops. Just hop off the metro at the Pyramides station and it's within striking distance. You'll find yourself marveling at the charming Parisian Haussmann style buildings and their neighboring Asian restaurants.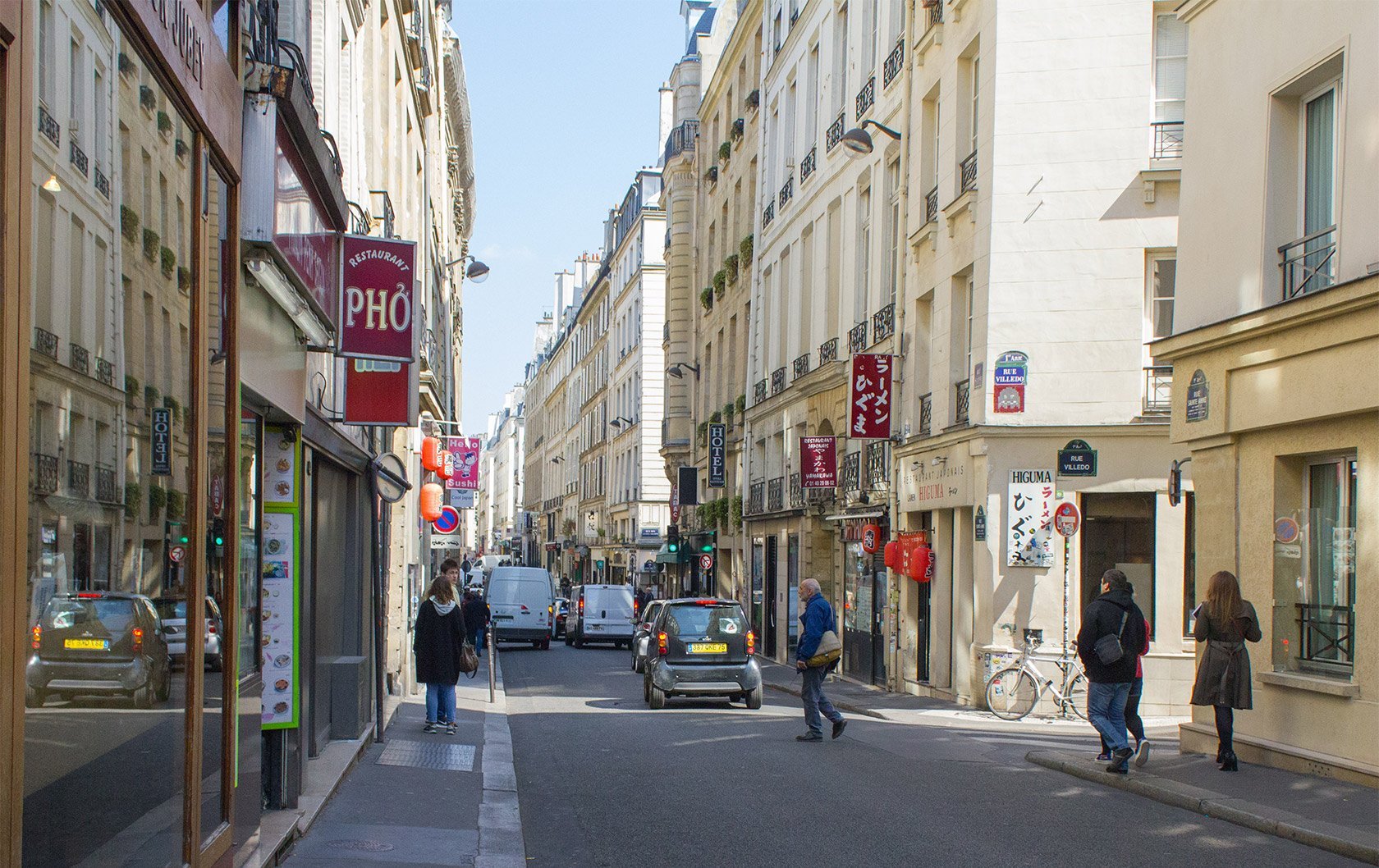 Sushi and ramen
Meander down the street and you will find every possible style of Japanese (and Vietnamese) restaurant. From handmade ramen noodles to individually rolled sushi: it's all on Rue Saint-Anne. The restaurants are tiny and they get quite crowded as this is a hugely popular dining area for locals. Come early (early for the French can be 7pm) or be prepared to wait a little.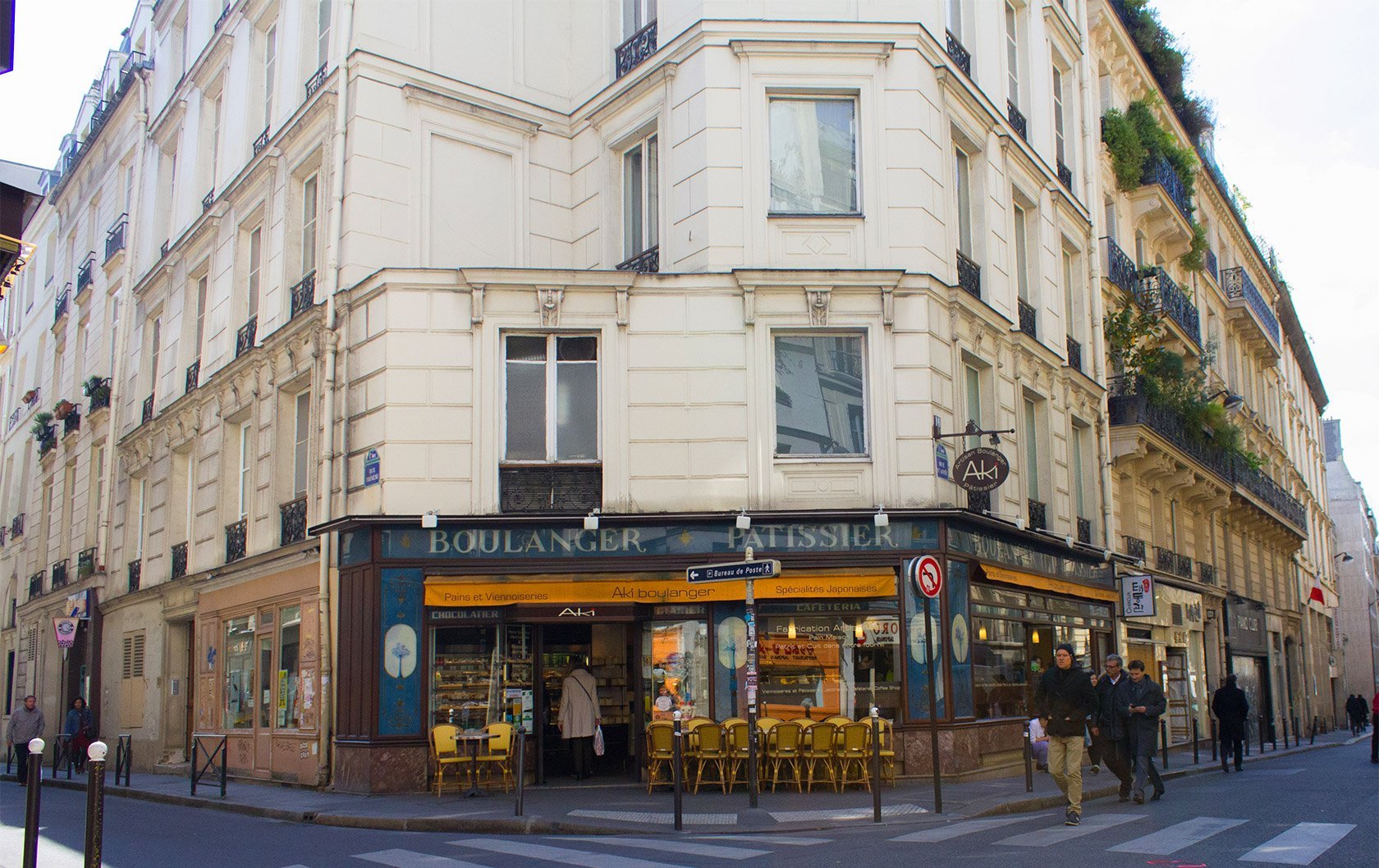 Boulangerie delights
Also, you can't beat the beautiful corner boulangerie with its classic French desserts that have a Japanese twist.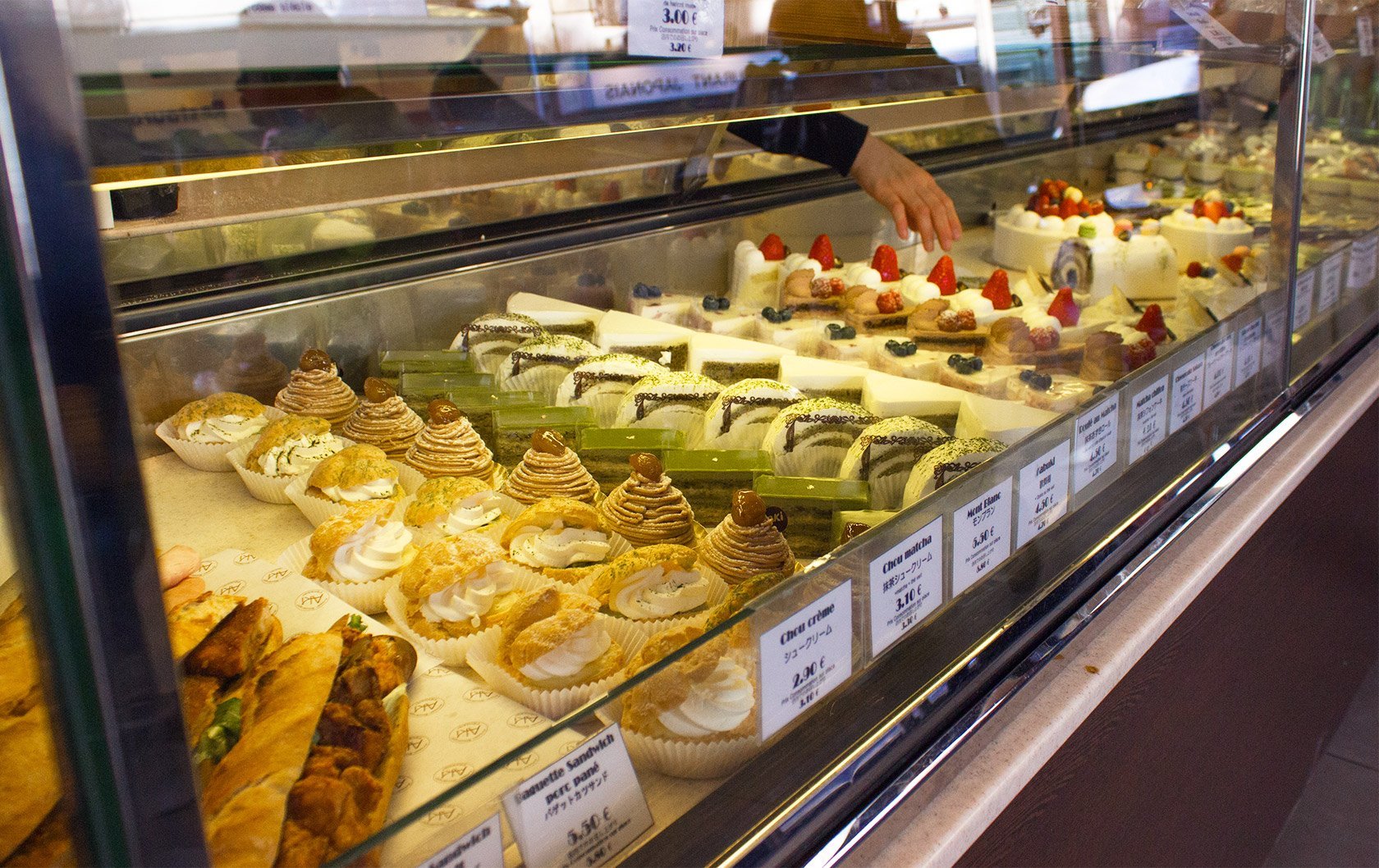 The matcha flavored chou pastries and the yuzu cream rolls are definitely worth trying. There's also a colorful spread of tasty prepared items for picnics.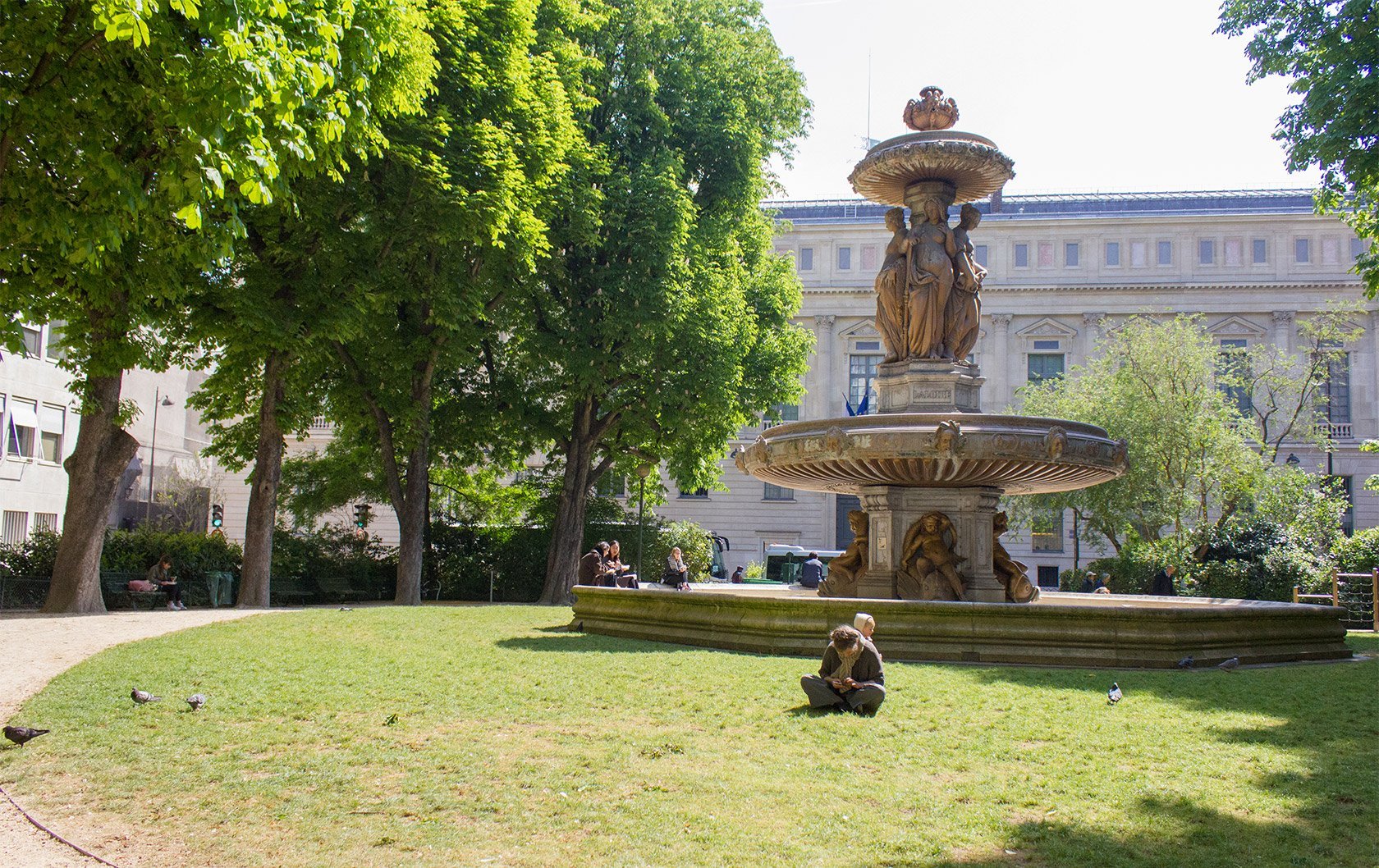 Square Louvois
Finally, go to charming Square Louvois which is just around the corner and is the perfect picnic location. There's also a petit playground for little ones. If it's a bit chilly, go back to your elegant apartment and tuck into a fine lunch overlooking the district.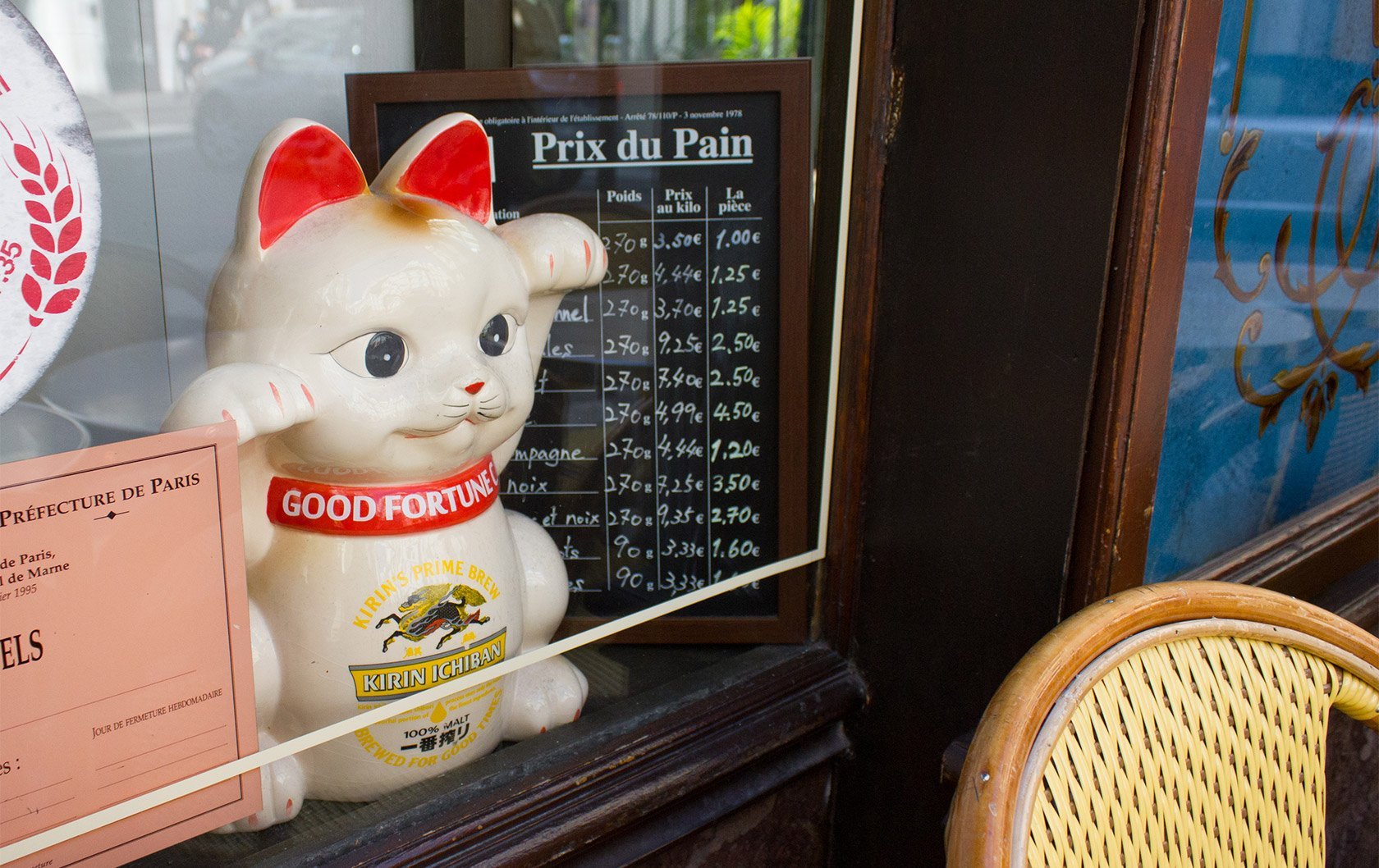 If you are seeking a unique local experience or a break from exploring the Louvre, wander down to Rue Sainte-Anne.
Have you fallen for Rue Saint-Anne yet? Since it's located close to famous landmarks in the city, the street is also a central Paris spot.
For your next stay in Paris, our friendly reservations team are on hand to help you select one of our stunning family vacation rentals.
Image credits: Michelle Waring.