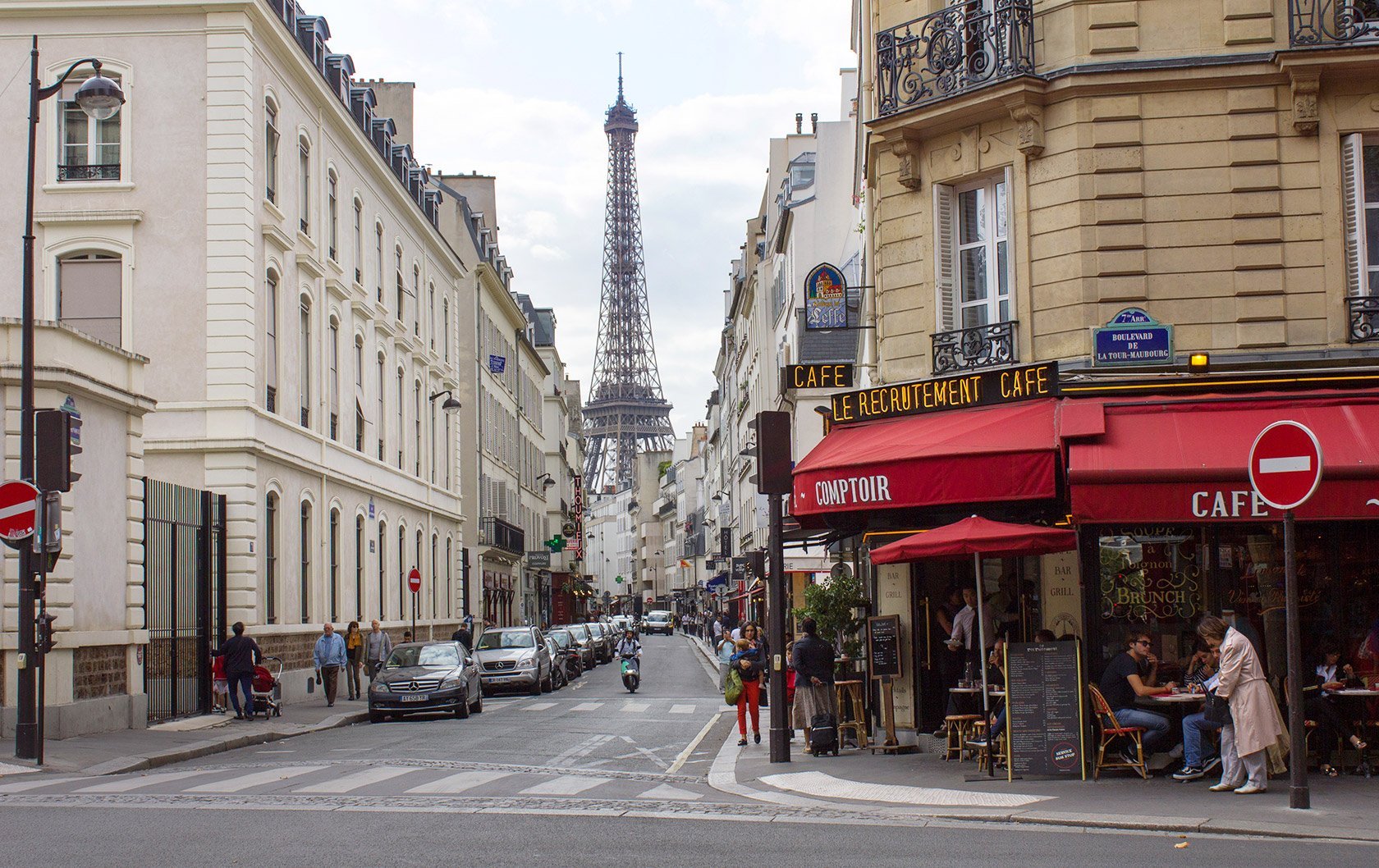 Have you been to Rue Saint-Dominique yet? If not, it should be on your radar. Set in the heart of the très chic 7th arrondissement, the bustling street has become one of the best shopping districts in Paris. Frequented by fashion people and food bloggers alike, there's a marvelous array of flower shops, boutiques, bakeries, cafés and restaurants.
So where is it?
Branching off the Champs de Mars, Rue Saint-Dominique has striking views of the Eiffel Tower. Nothing makes you feel like you are in Paris more than seeing a glimpse of La Grande Dame while wandering between shops or sipping on your café noisette.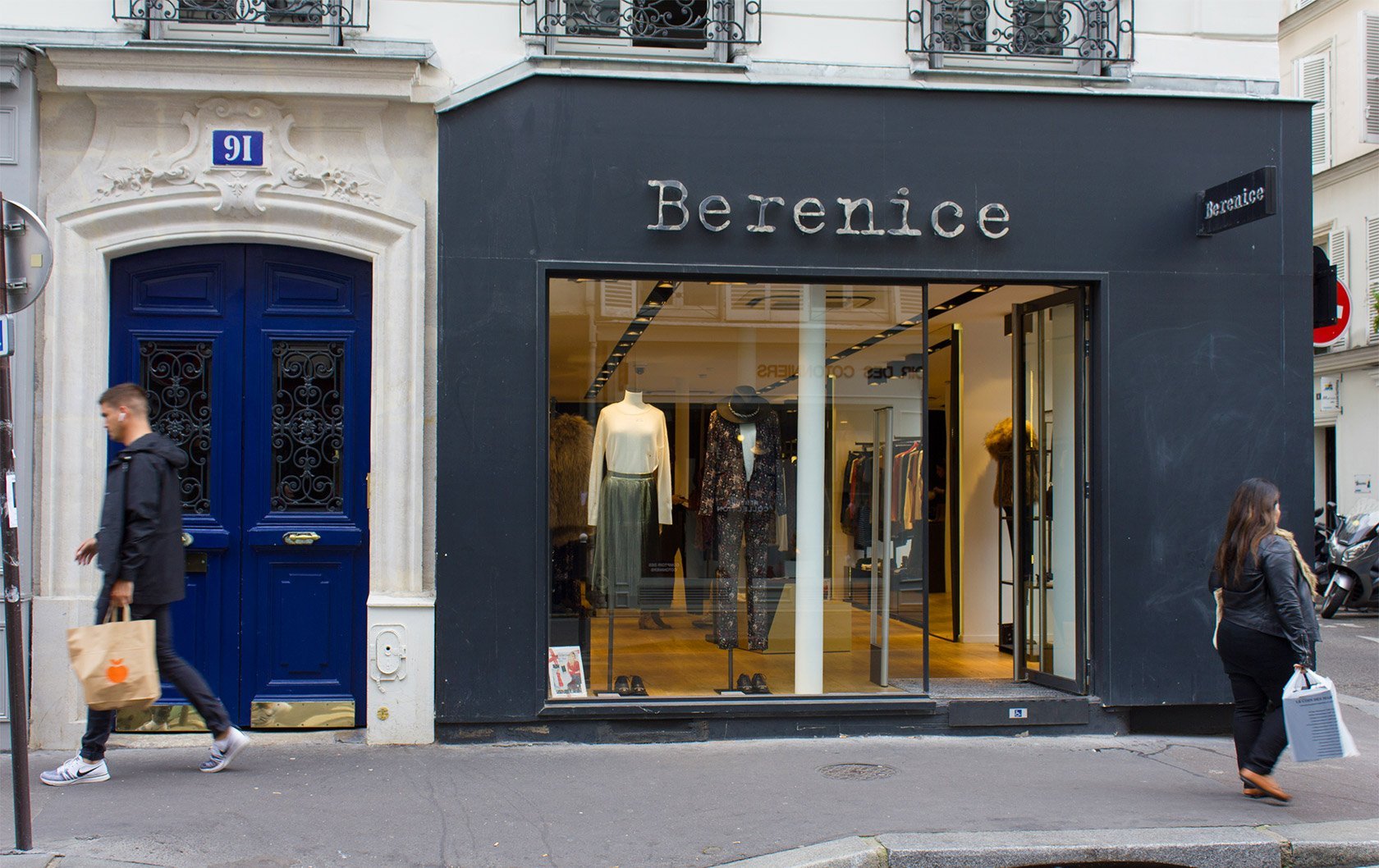 Boutiques and stores
Upmarket boutiques and French designer stores are scattered along Rue Saint-Dominique. In recent years it has become a favorite shopping locale for Parisian fashionistas.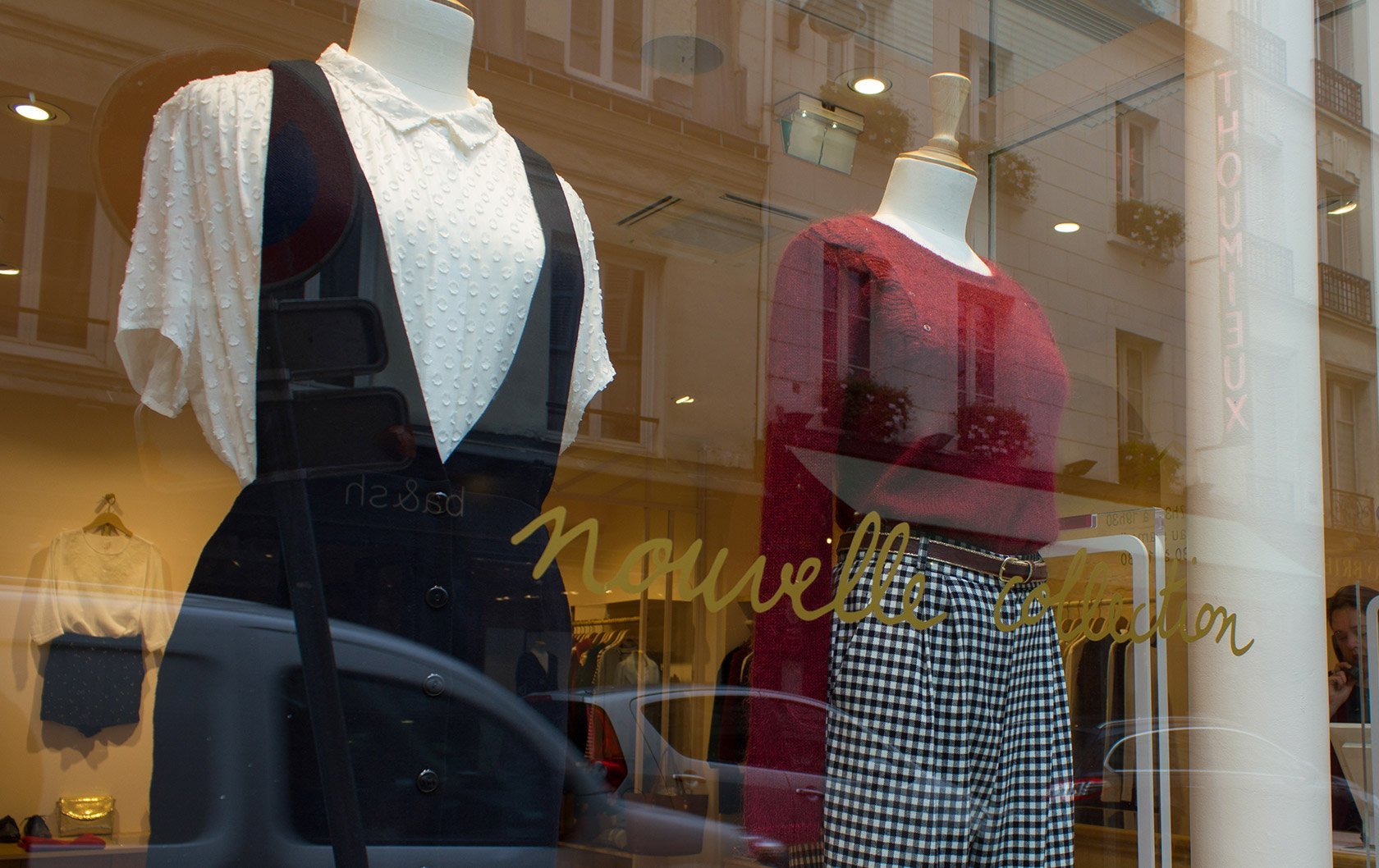 Some of France's most popular brands have opened up stores on the street, like Berenice, The Kooples, Claudie Pierlot, Comptoir des Cotonnieres, Des Petits Hautes and Gerard Darel.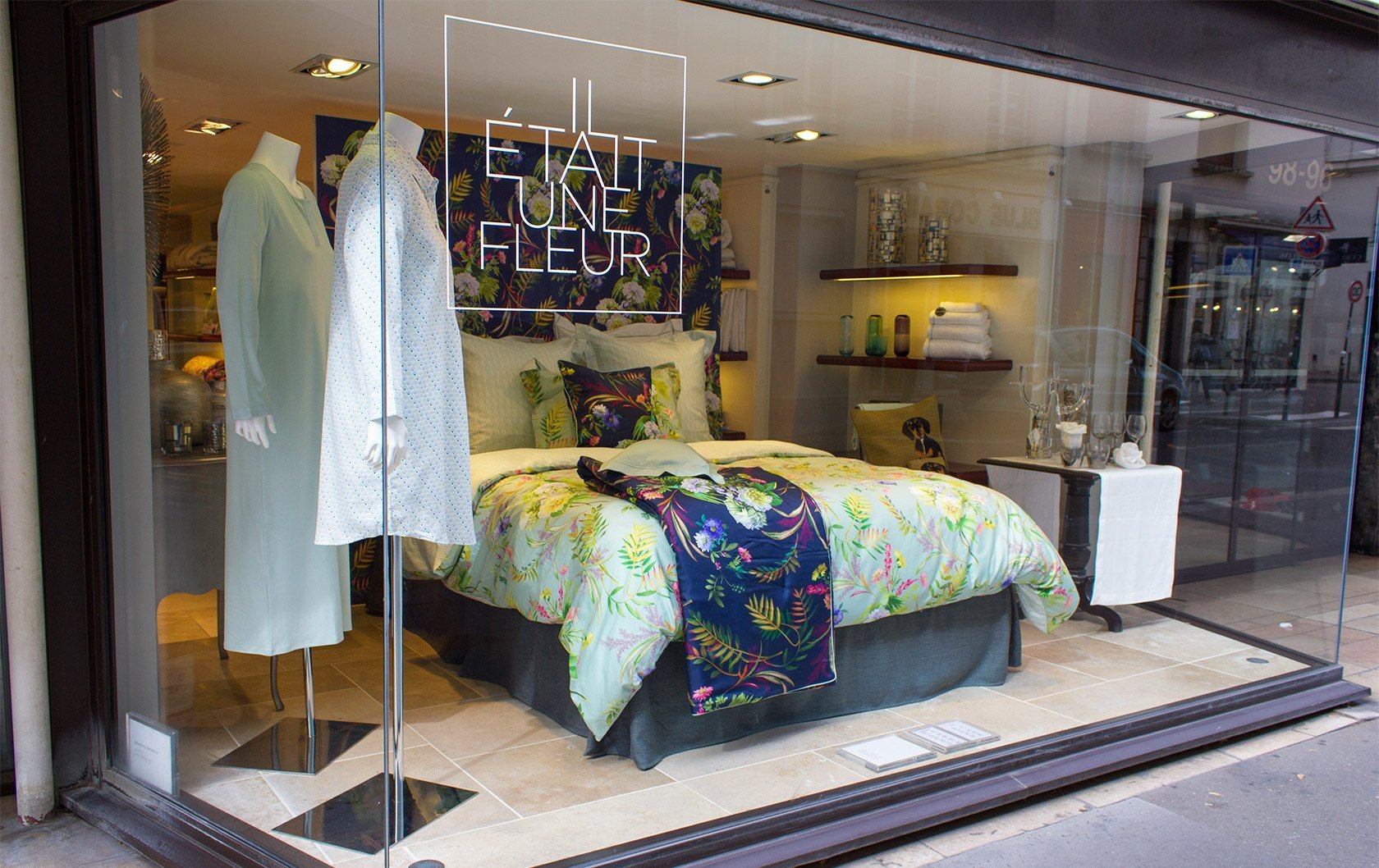 Dotted along the street are a few lovely homeware stores with luxurious bedding and decorative pieces, which are ideal mementos from your Parisian adventures.
Cafés and restaurants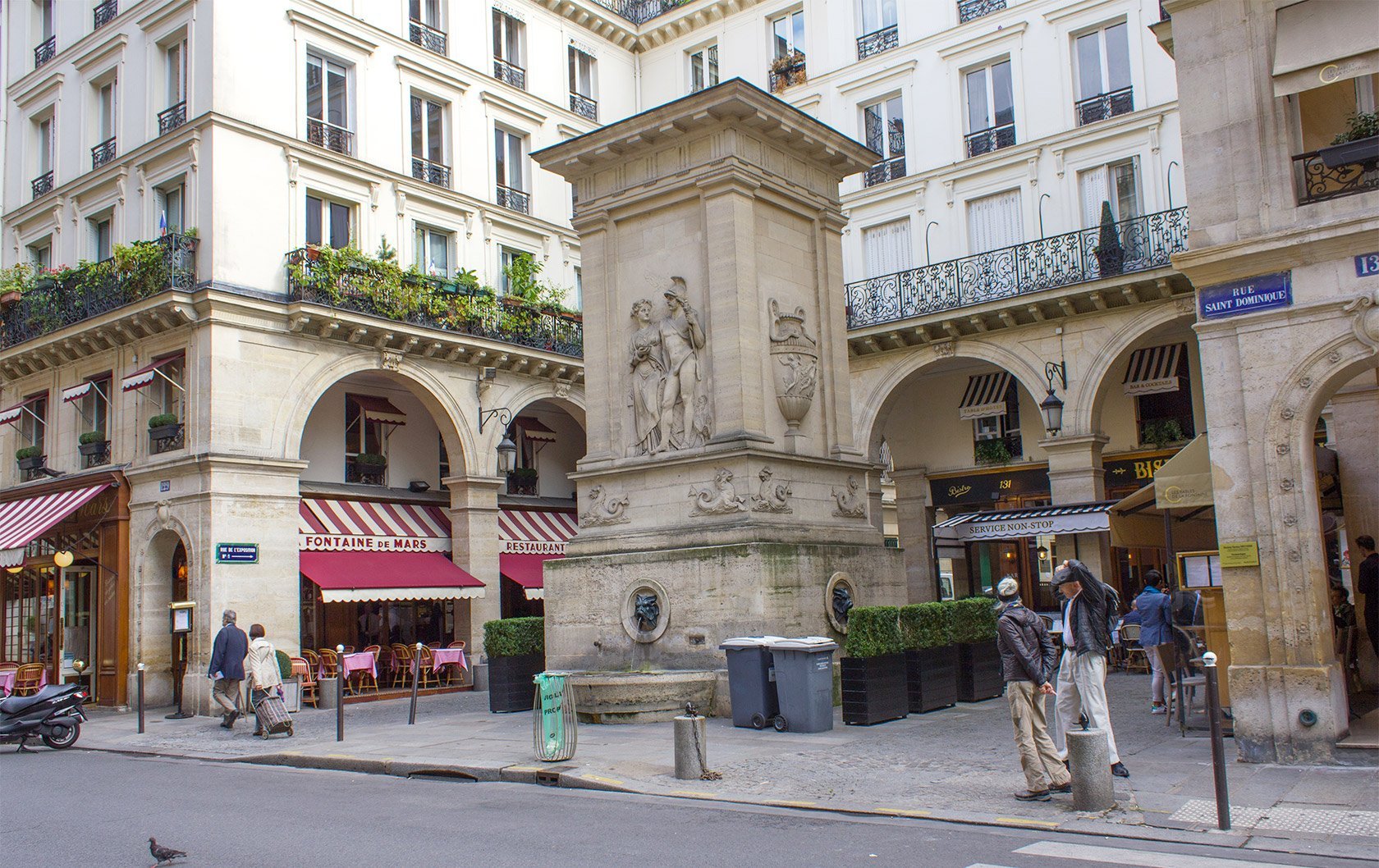 With dozens of charming cafés and restaurants on Rue Saint-Dominique, visitors are spoiled for choice when looking for somewhere to eat. A well-known dining destination is the collection of perfectly Parisian restaurants surrounding the Fontaine de Mars. La Fontaine de Mars – with its beautiful red and white awning – is almost as famous as President Obama, who once dined there. The Bistro Saint Dominique and Les Fables de la Fontaine are also lovely restaurants and all three serve authentic French dishes.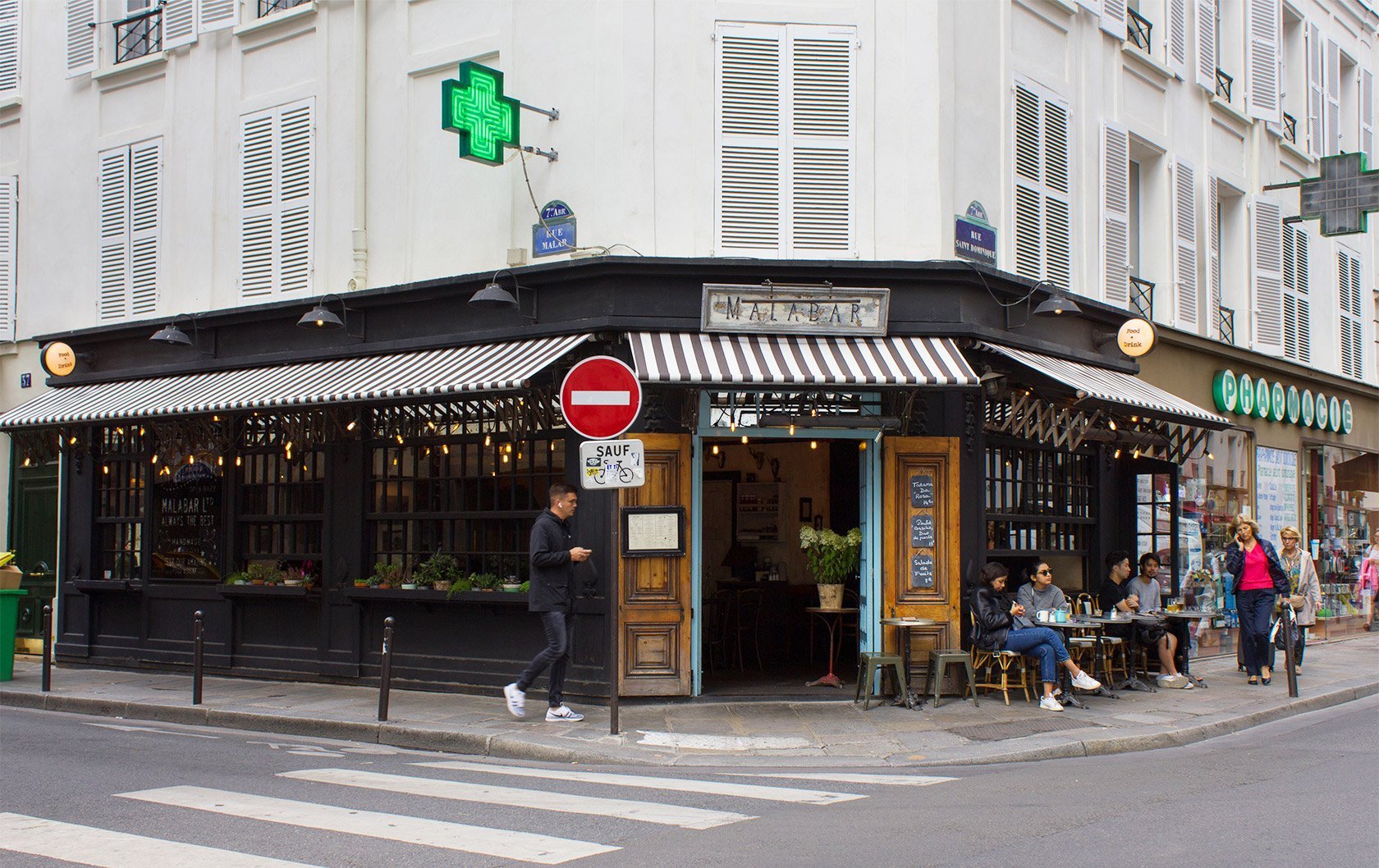 Another of our favorite cafés is trendy Malabar which serves fantastic breakfasts, colorful salads and delicious twists on French classics.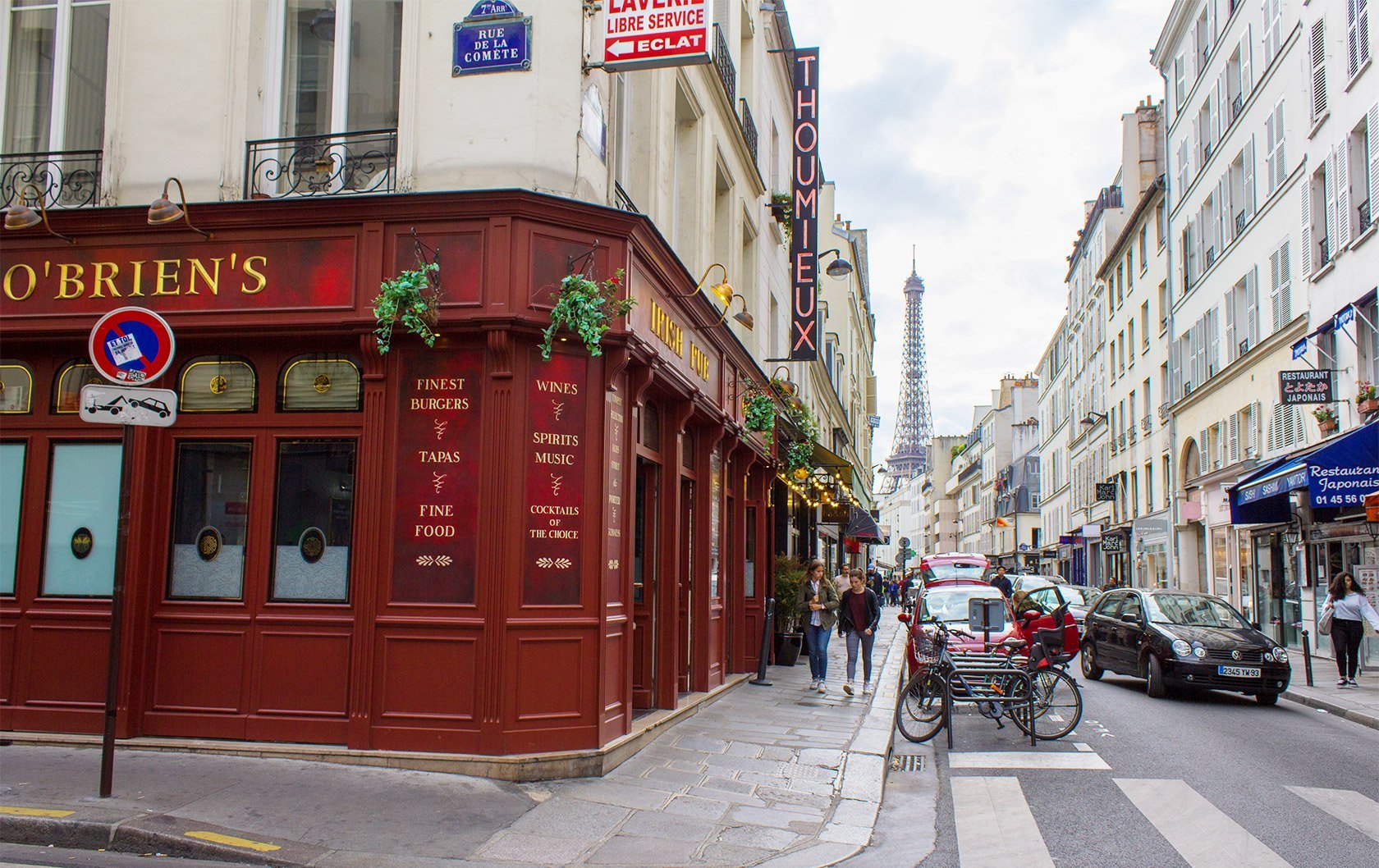 For something a bit more casual, try the classic fish and chips from the fun O'Brien's Irish Pub a few blocks further towards Les Invalides.
Specialty food stores and supermarkets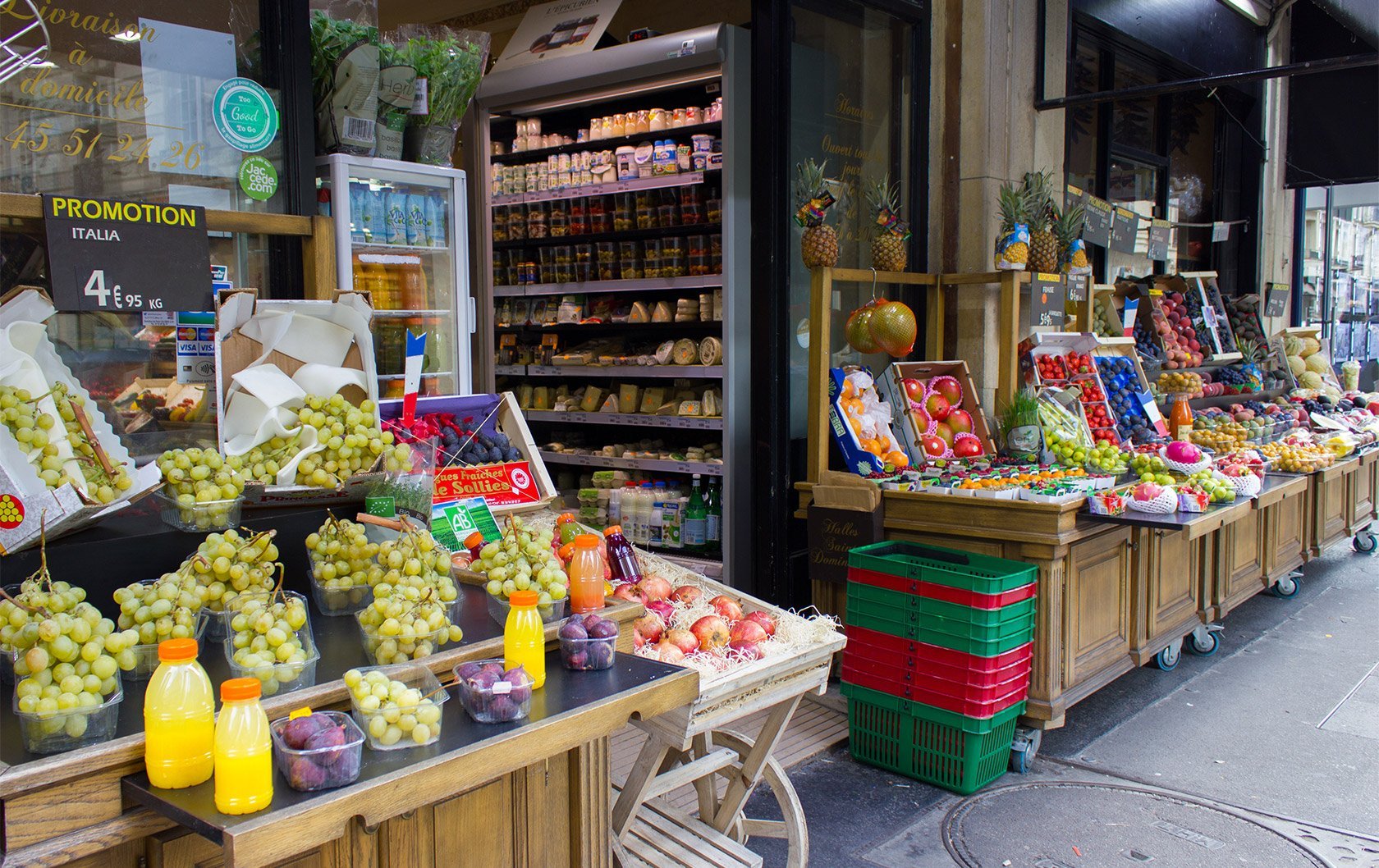 France is famous globally for its fine cuisine and a visit to the local specialty food stores is a must. Quality produce is key in France, so make sure to ask the shopkeepers for advice when selecting items. Always pick whichever fruits and vegetables are in season and taste the very best of what France has to offer.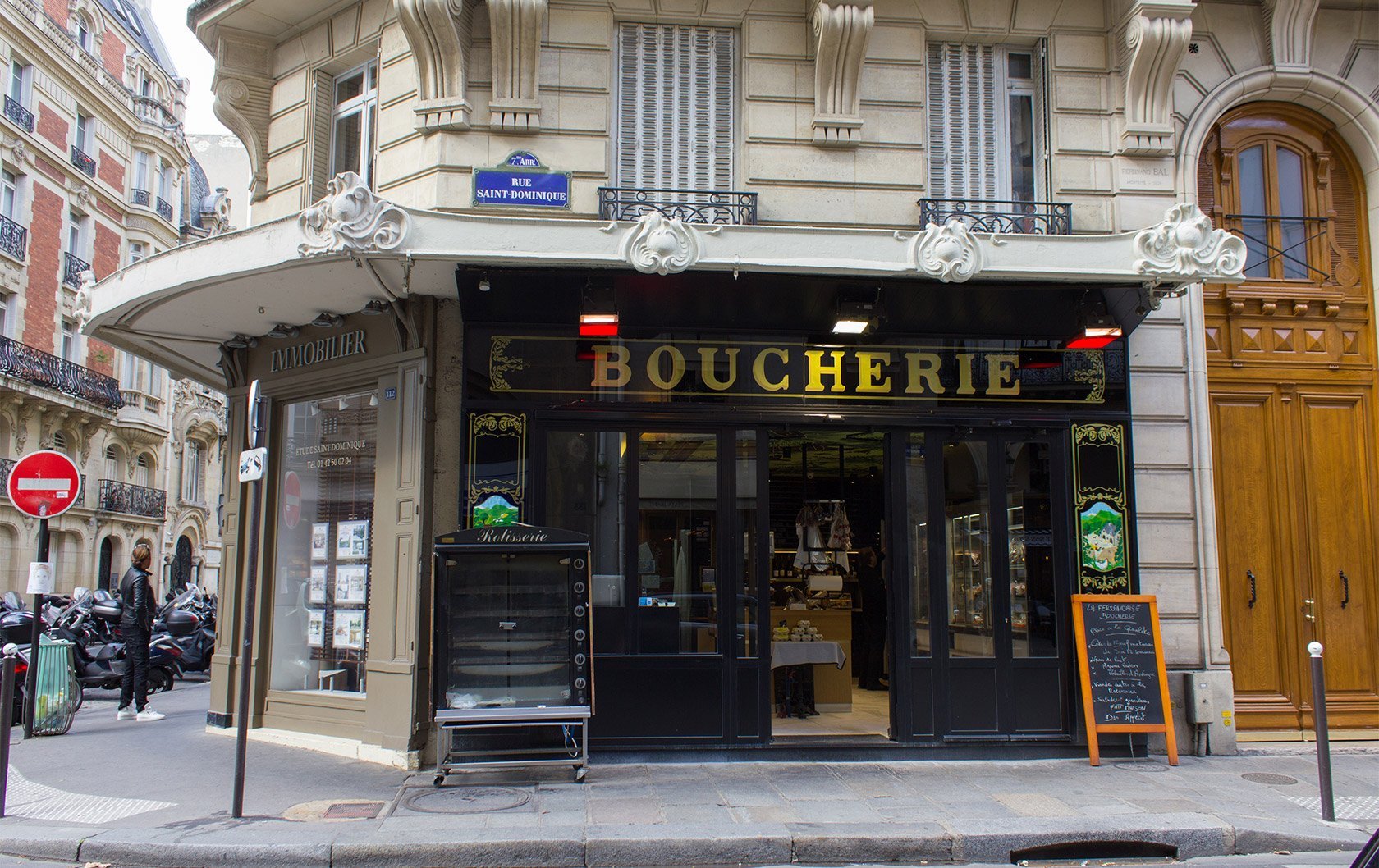 For a truly French experience, pick up some high-quality meat from this charming boucherie and cook up a lovely boeuf bourguignon or coq au vin to impress your friends and family.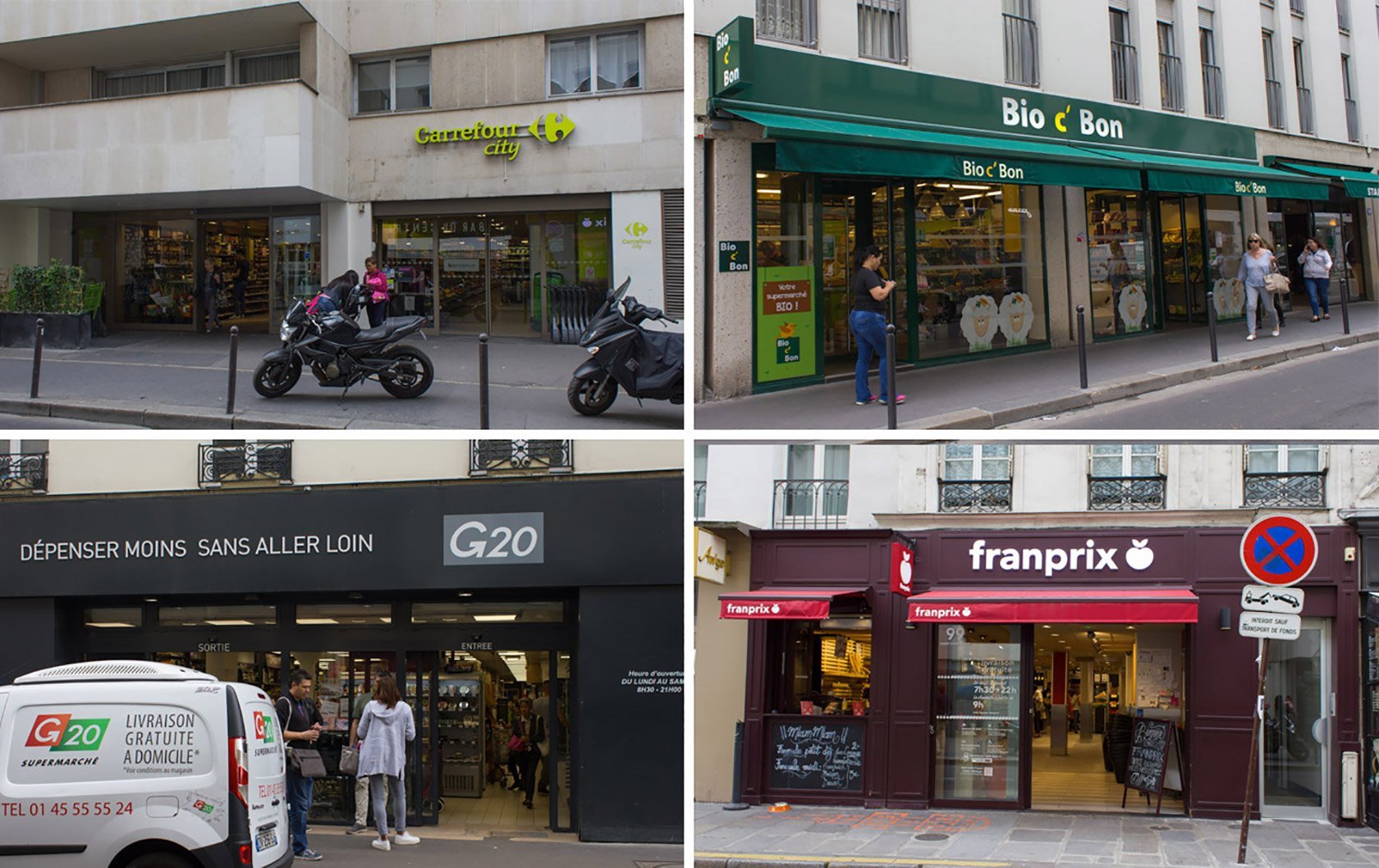 For daily groceries, there is no shortage of supermarkets on Rue Saint-Dominique. From the quick and easy G20, Fanprix and Carrefour City, to the organic Bio c' Bon (bio being French for organic). As with all supermarkets in Paris, the selections are a little limited. It's definitely worth exploring all of your local stores if you are looking for something specific.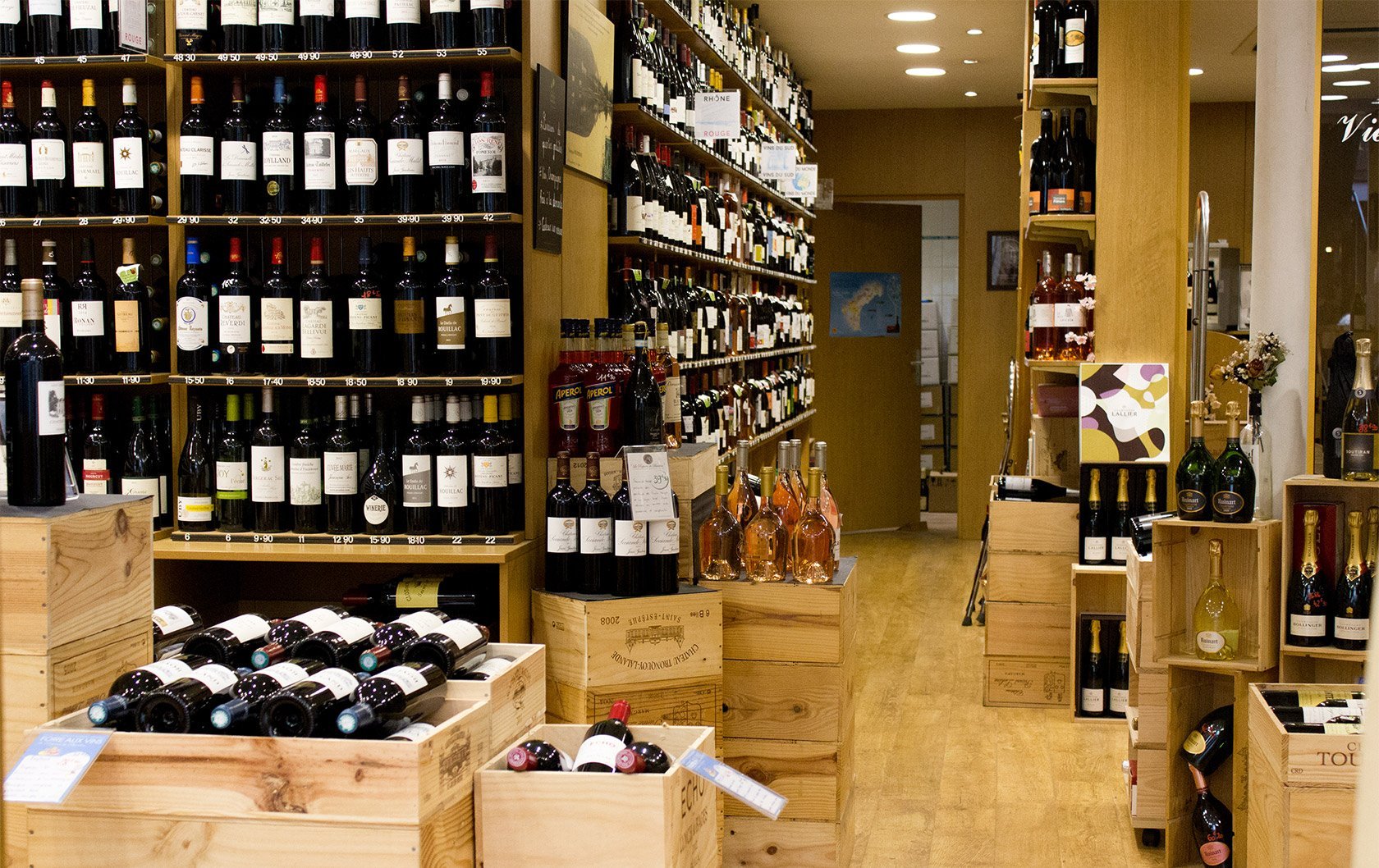 A French meal wouldn't be complete without a bottle of wine though. Stop in at one of the many wine stores located along Rue Saint-Dominique and ask for the perfect pairing for your special meal.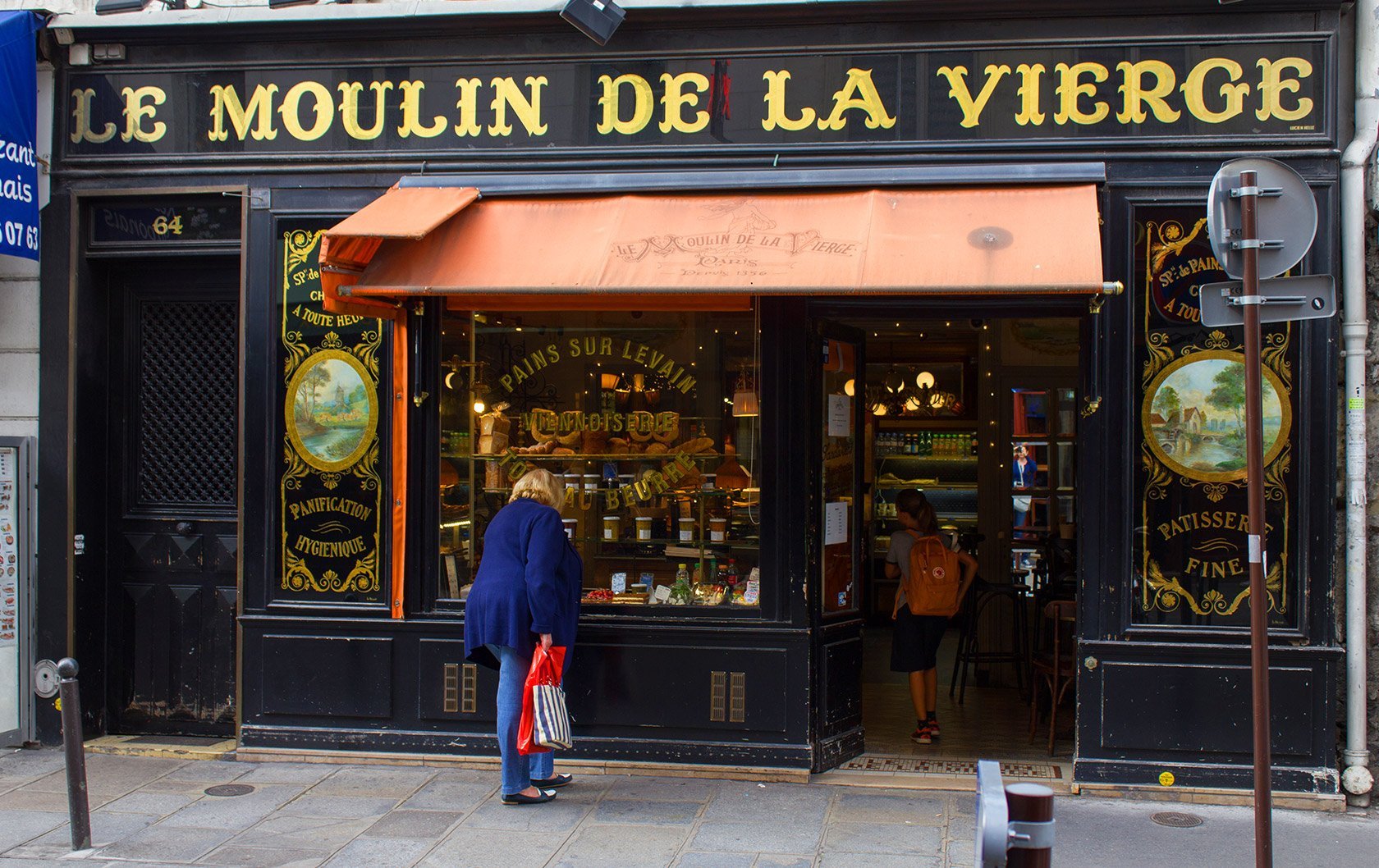 However, a trip to Paris wouldn't be complete without sampling some of France's world famous breads and patisseries. There is no shortage of mouth-watering bakeries and patisseries along Rue Saint-Dominique. Pick up croissants or a pain au chocolat for breakfast, a fresh baguette to pair with cheese for lunch, and a decadent cake for dessert.
Useful information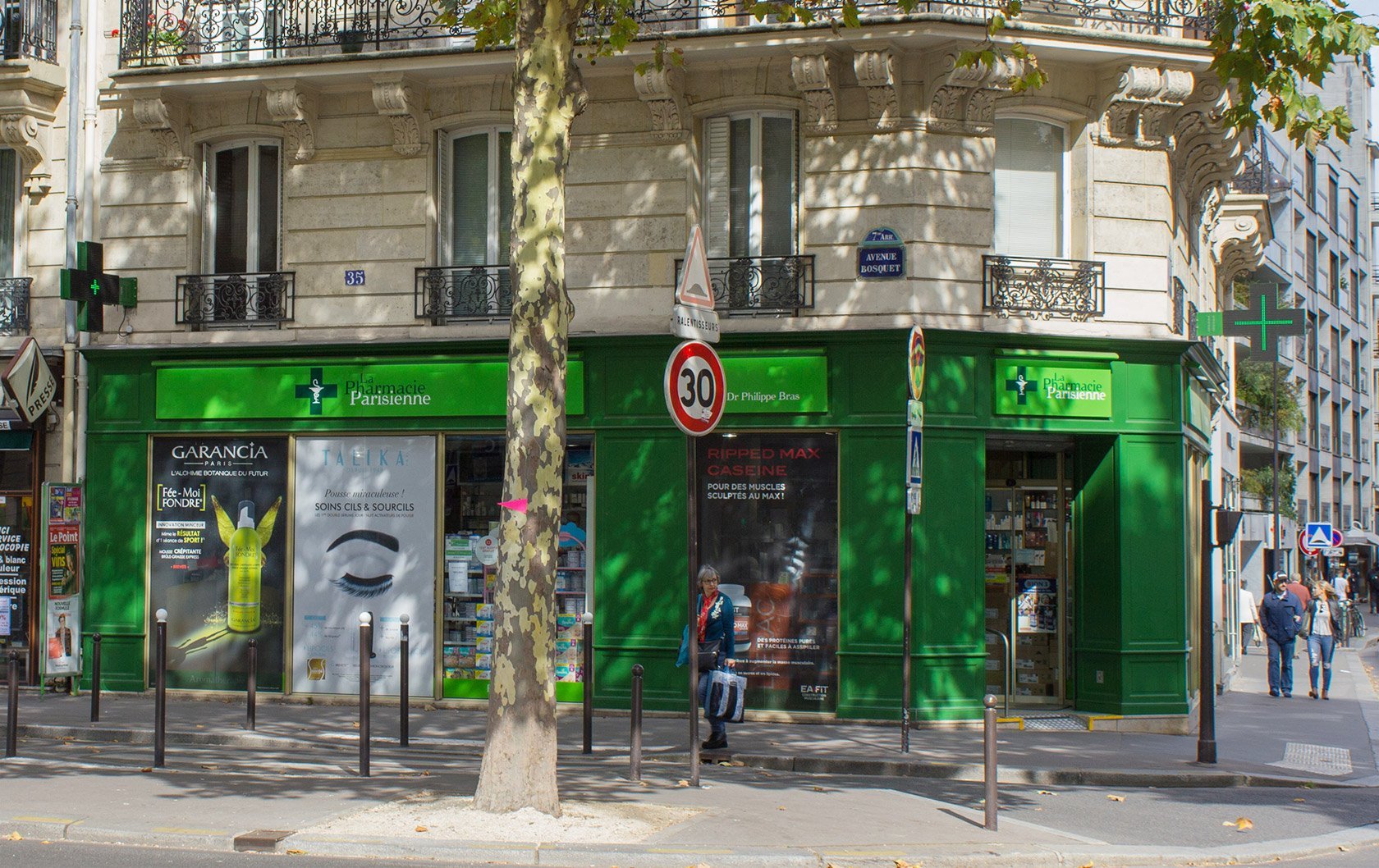 There are all sorts of useful stores and services located along Rue Saint-Dominique, if you are staying in the area you won't have to go far to find anything you need. There are several pharmacies spotted along the street and most of the pharmacists speak a little bit of English.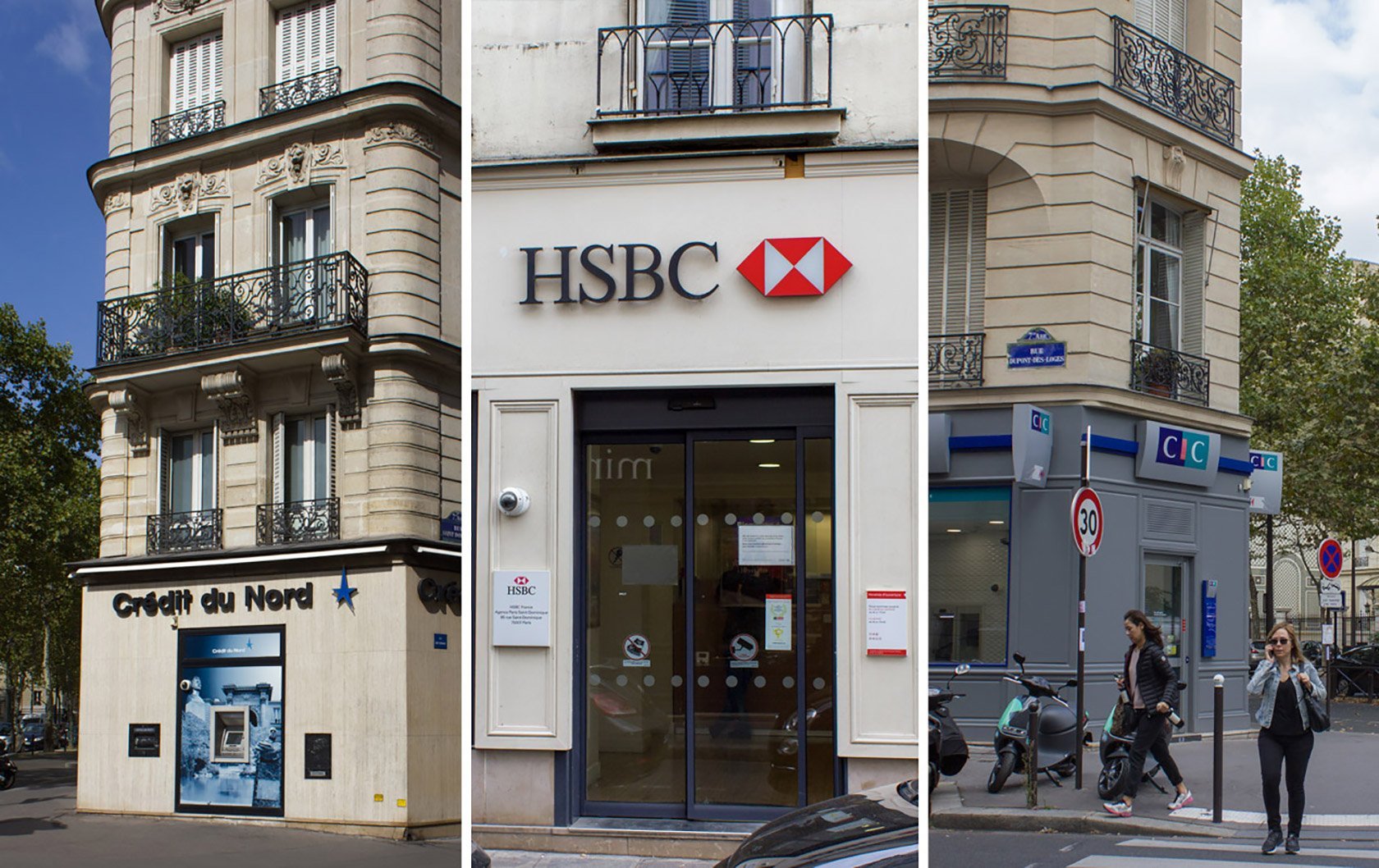 Several banks are also located along the street and usually the bank fees are less than currency exchange services, making them the favorable option while staying in Paris.
If you need a haircut, or want a nicely coiffed style for a evening out, then try one of the reasonably priced hair salons like Lucie Saint-Clair located on Rue Saint-Dominique.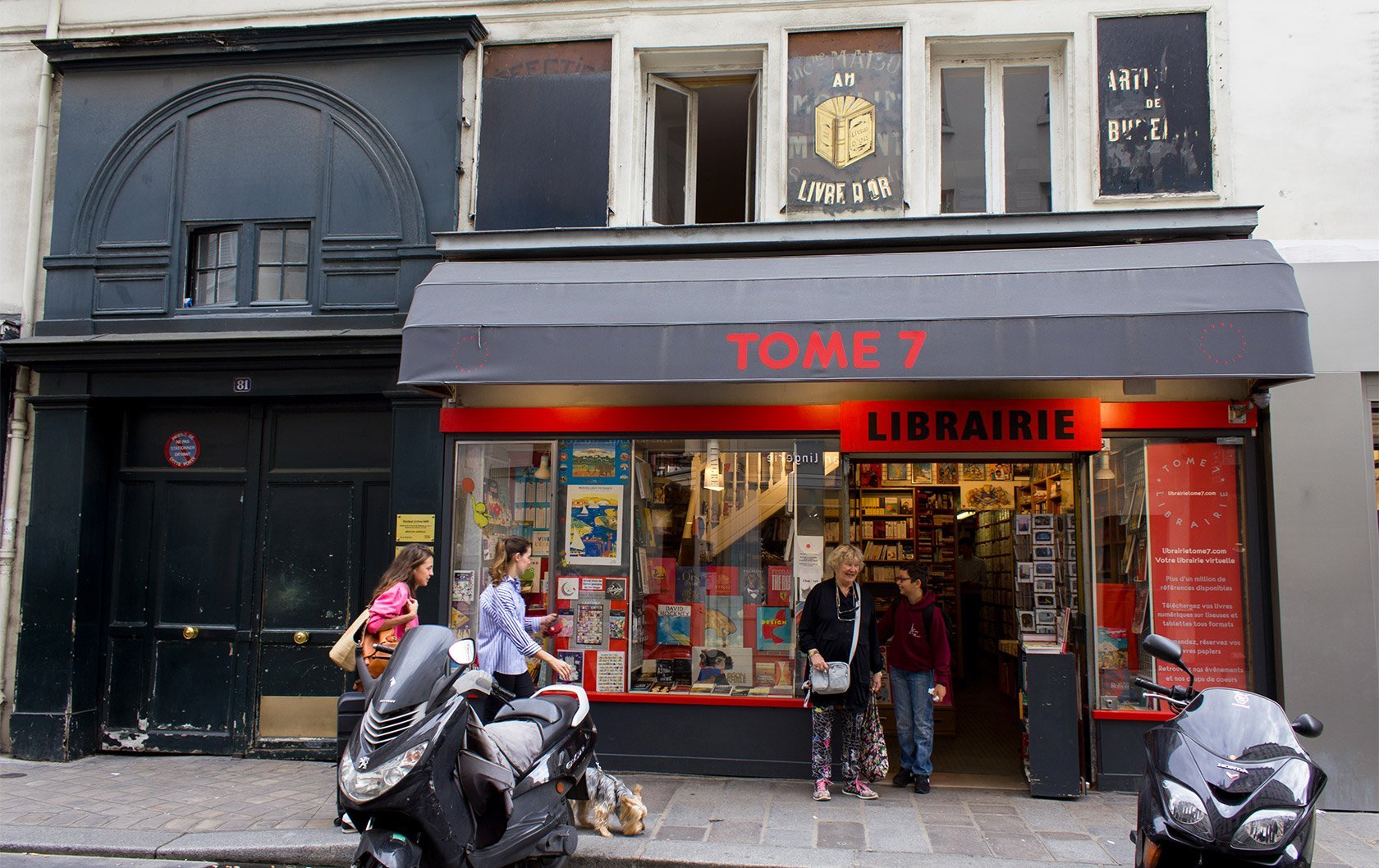 Improve your French while you are in Paris and stop by the fantastically packed bookstore Tome 7 to select some easy holiday reads.
Getting there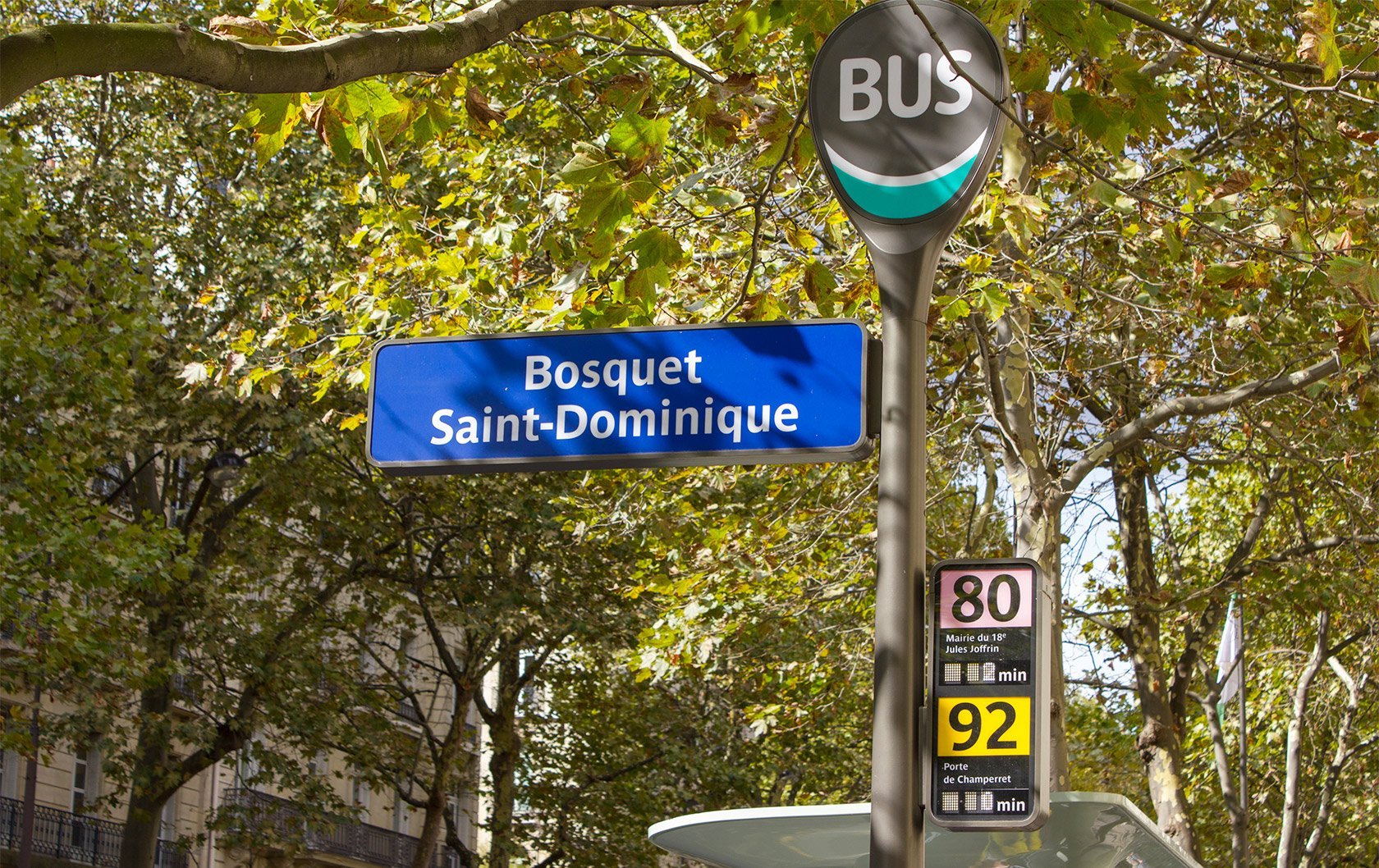 To enjoy the best of what Rue Saint-Dominique has to offer, stay in one of our many grand apartments located on the street itself, or in the immediate area. If you are staying farther away, then the 80 and 92 buses both stop at Rue Saint-Dominique.
(All images ©Michelle Waring)
For your next stay in Paris, our friendly reservations team are on hand to help you select one of our stunning family vacation rentals within walking distance from Rue Saint-Dominique.