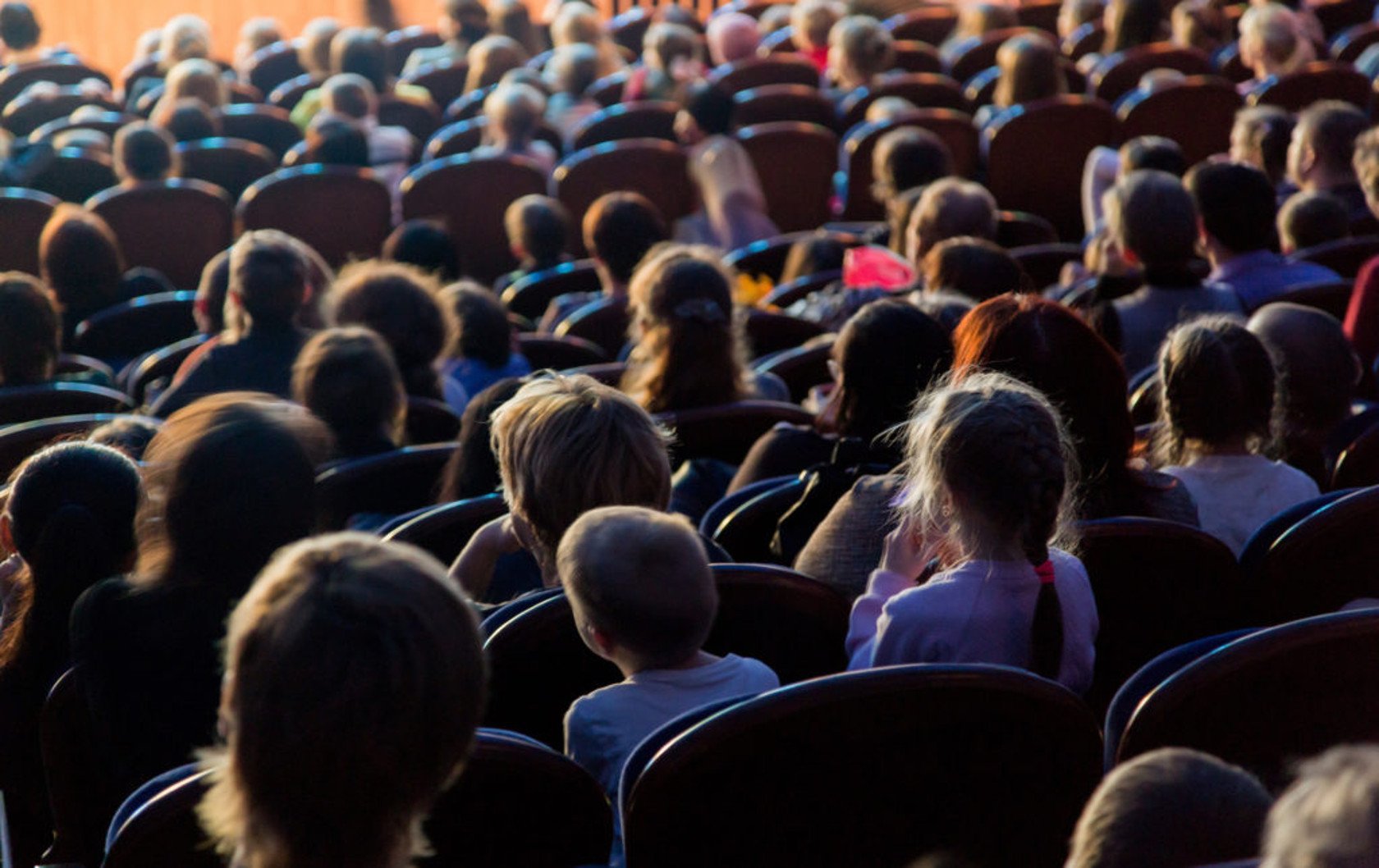 Calling all culture vultures! There are a whole host of varied and prestigious productions staged all year round in Paris, from ballets to classical concerts and from plays to one-(wo)man shows. With three opera houses, over 80 cinemas and more than 200 theater and cabaret shows for evening entertainment, it's small wonder that the Parisians are such avid theater-goers – the sheer choice is dizzying.
Best Evening Entertainment in Paris
Here are our picks for evening theater entertainment in this fabulous city  – à la française.  At Paris Perfect, we'll happily recommend the best shows and help you to enjoy a real Parisian experience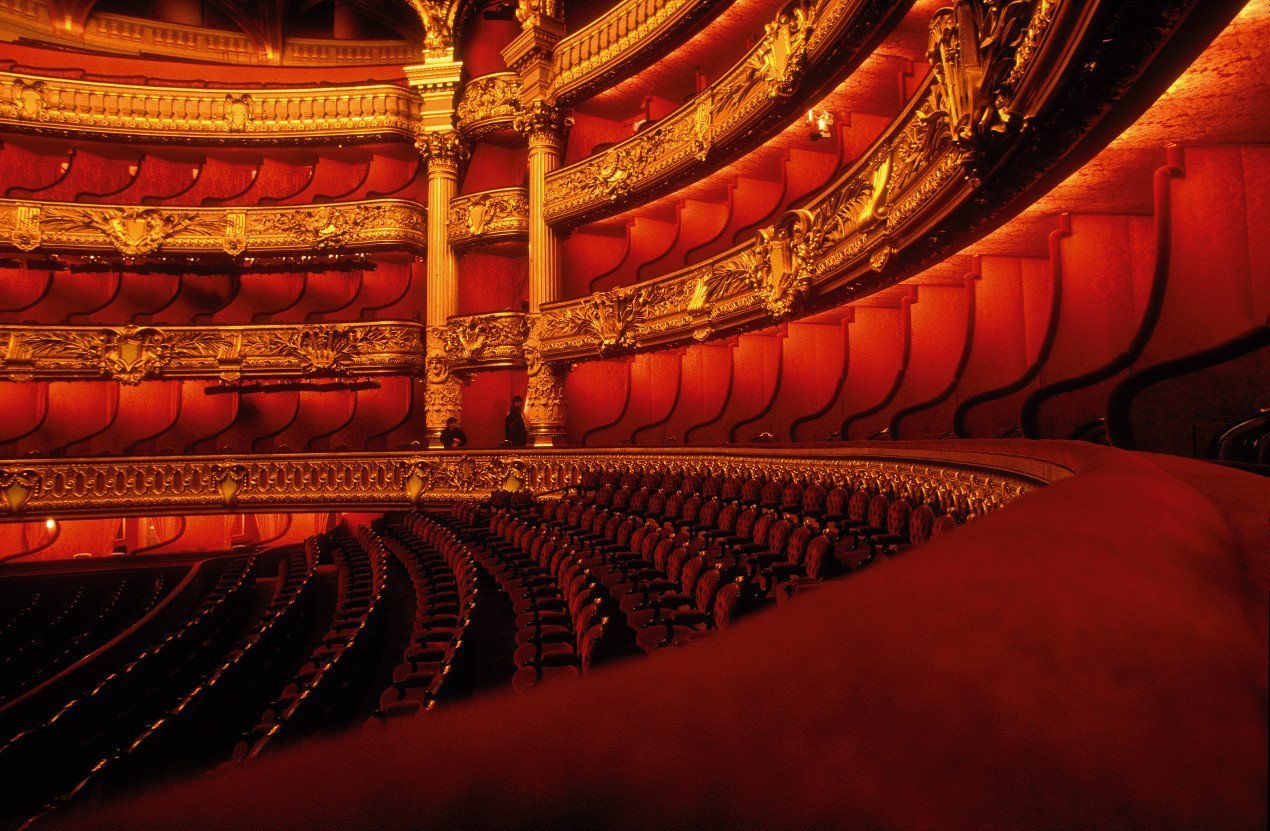 1. Theater in Paris
Contemplating a night at the theater for rusty or non-French speakers can be a daunting idea. It's true that many shows cater principally to a fluent French-speaking audience. In recent years, there has been a sharp increase in the number of musicals playing to capacity halls night after night. Last year's Dirty Dancing and Cats were huge hits and this year's Priscilla Queen of the Desert and Grease are proving very popular. However, in most cases the lyrics and scenarios have all been translated from the original language texts into French. It's a somewhat incongruous idea, but one which is a real crowd-pleaser for the locals – judging by the sell-out tickets.
Fear not, though, for help is at hand for reluctant French-speaking visitors keen to take in a theatrical show during their stay. If you need a head start to enjoy the finer linguistic details of the evening's entertainment, our partners the canny Theatre in Paris company have come up with a gem of an idea. They offer a wider audience the opportunity to see and appreciate French plays and shows – even if you have limited or no French at all!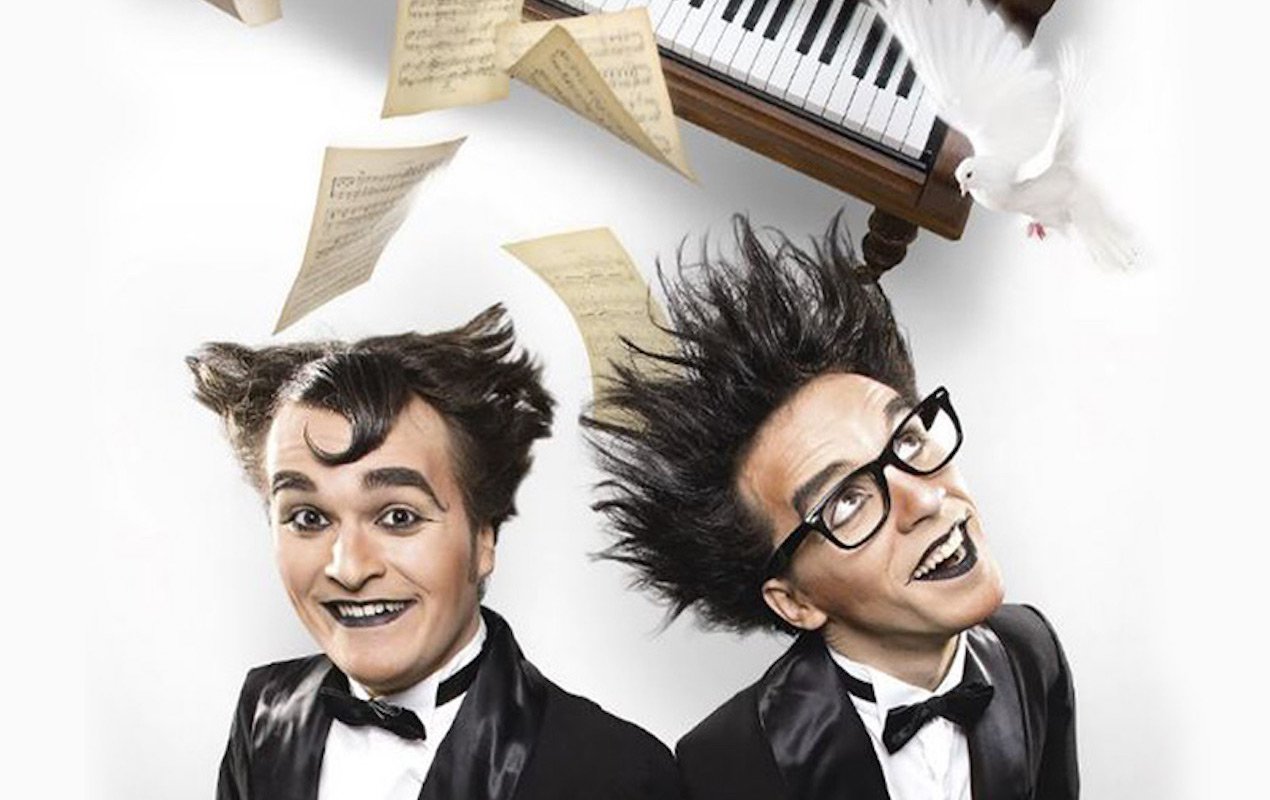 Surtitles
They use 'surtitles', a running translation that is projected just above the stage. It means you can enjoy the theater just like a local without language hampering the fun. Following the show becomes a more authentic Parisian experience. There is also lots of educational value for families traveling with children studying languages. Theatre in Paris have carefully selected the plays and the theaters where the shows take place: you could find yourselves watching a performance in a listed historical building or a theater favored by British royalty at the turn of the century.
The beauty of the 'surtitled' shows is that you can also choose from a very wide spectrum, with something to suit everyone. It could be a swashbuckling timeless play like "Cyrano de Bergerac", a boulevard comedy piece starring well-known French celebrities at the famous Edouard VII theater, a unique depiction of Molière embodied by incredible actor Francis Perrin, or an occasionally risqué look at how one Frenchman defines his kinsmen in Olivier Giraud's comic "How to Become Parisian in One Hour" show.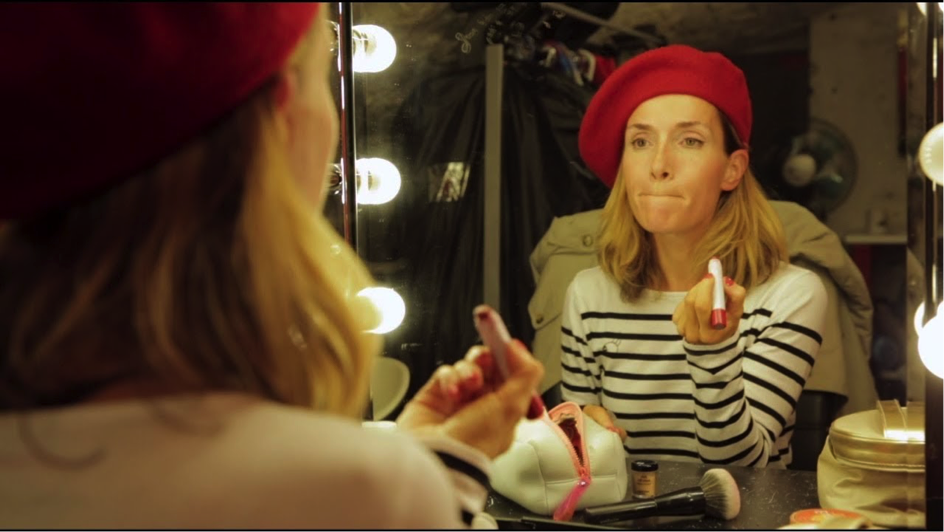 2. See how the Parisiennes really do it

For this One Woman Show in English you can get a real insight to 'la vie Parisienne'. Julie Collas gives a funny and honest recount of those French stereotypes – breaking some and reinforcing others ! Every Friday & Saturday, this one-hour show is perfect to start your Paris weekend with a giggle and an inspiring story of how this high pressure lawyer became a stand-up comedienne. Read more about Oh My God She's Parisian ! and book yourselves a ticket here.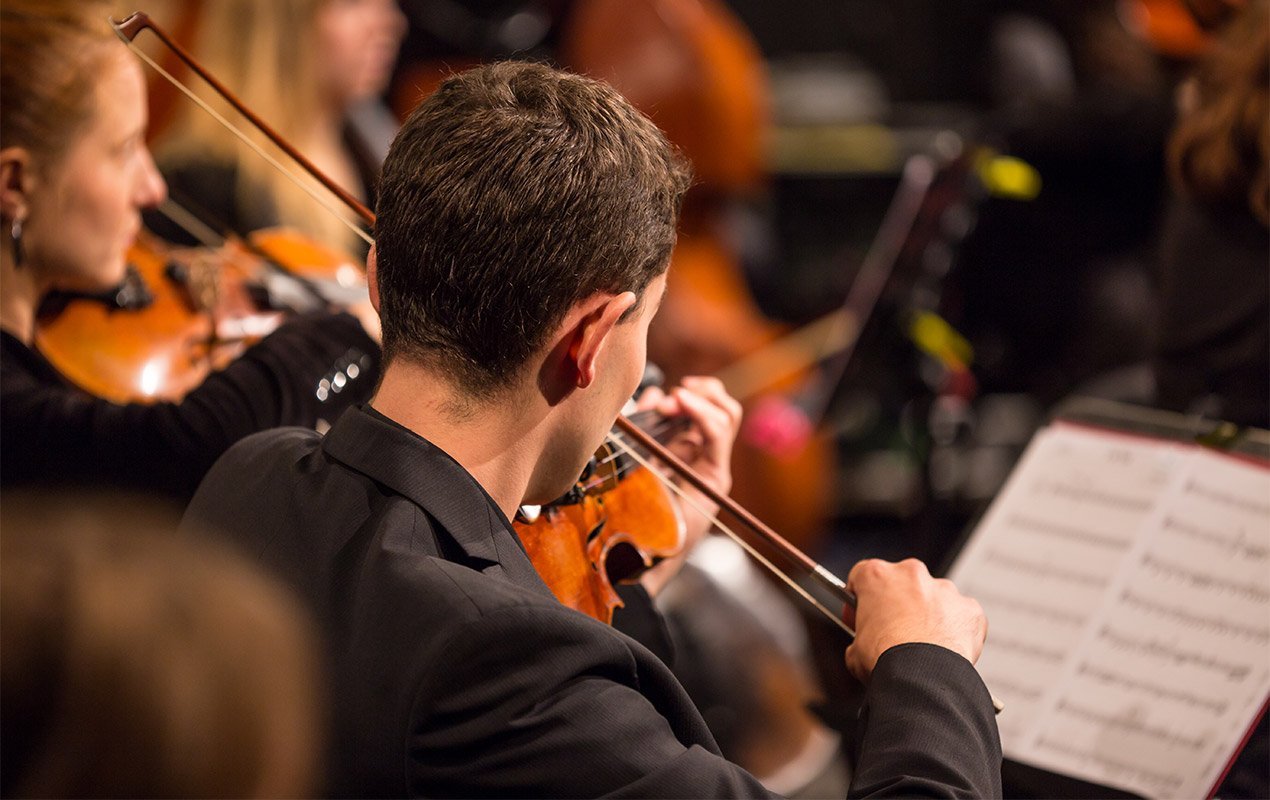 3. Classical Music Concerts
Paris is one of the best places on earth to listen to heavenly strains of Chopin, Bach and Verdi, to name but a few, with. ancient churches like Saint-Julien-le-Pauvre, Saint-Ephrem and La Madeleine coming into their own over the festive season. Throughout the year, they offer a rich calendar of varied concerts that are a feast for the eyes and the ears. There are also select jazz clubs in the city, while the magnificent Église Saint-Germain-des-Prés regularly hosts sell out Gospel musical soirées.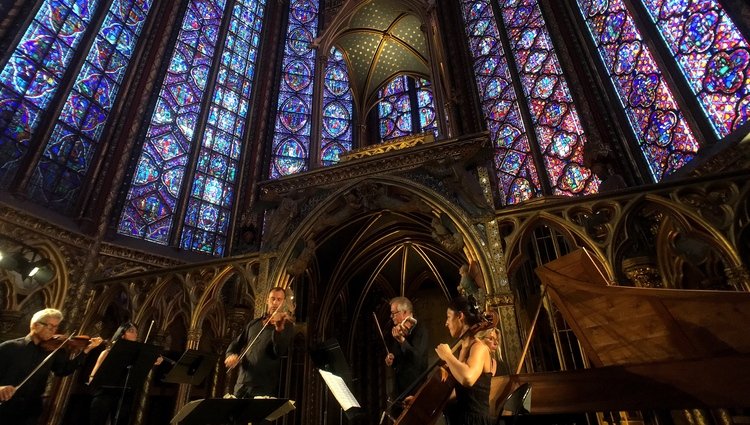 One of the highlights for many Paris Perfect guests is one of our afternoon guided walking tours. Routes include destinations such as Île Saint-Louis and the Île de la Cité islands, including a Notre Dame visit and culminating in an unforgettable early evening concert of Vivaldi's celebrated Four Seasons masterpiece. Arriving at the exquisite Sainte-Chapelle with its majestic stained glass windows is often quoted as being the most memorable moment of the vacation.
4. Cinema-going in V.O
Going to the movies is one of the city's most popular pursuits and France is considered to be the birthplace of le cinéma. Paris has the highest density of cinema theaters per inhabitant in the world. The local industry is still going strong and France produced a record-breaking 300 French feature length films in 2015. Even better, nearly all films in Paris are projected in the original language or V.O (Version Originale) with French subtitles, which means you get to watch and hear the film in its native English, French, Spanish or Japanese spoken language accordingly.
We'd encourage you to watch the latest blockbuster or lose yourselves in a Oscar-nominated movie at one of the giant screens along the Champs-Elysées or in the Odéon area. Try revisiting an old classic in one of the original movie theaters of the Latin Quarter, or catch one of the many cinema festivals organized throughout the year by maestro Jean-Jacques Schpoliansky at the wonderful independent cinema Le Balzac. You can practice your French and check out the weekly programs on the excellent Allociné website.
Top tip for movie fans: the most comfortable seats in the city are to be found in the little-known MK2 Grand Palais cinema hidden away next to the Mini Palais restaurant. It's a treat for all cinema lovers.

5. See a movie in French
Last but not least, step right back into your comfort zone and head to the movies to see a bona fide French film – with English subtitles. Matt and Manon have co-founded "Lost in Frenchlation" to open up the world of le cinéma français to the Parisian international community. You can now enjoy the same French films that the locals are watching, in the same beautiful and iconic cinemas. It's well and truly the best of both worlds.
As well as trips to the movies and the theatre, check out our suggestions for exploring Paris by Night and read our blog articles on The Most Electrifying Cabaret shows in Paris, or enjoying an evening dinner cruise along the Seine.
Photo credits: Theatre in Paris, Amélie Laurin (classical music), Amélie Dupont, Claire Pignol/Paris Tourist Board (cinemas, theater), Julie Collas.