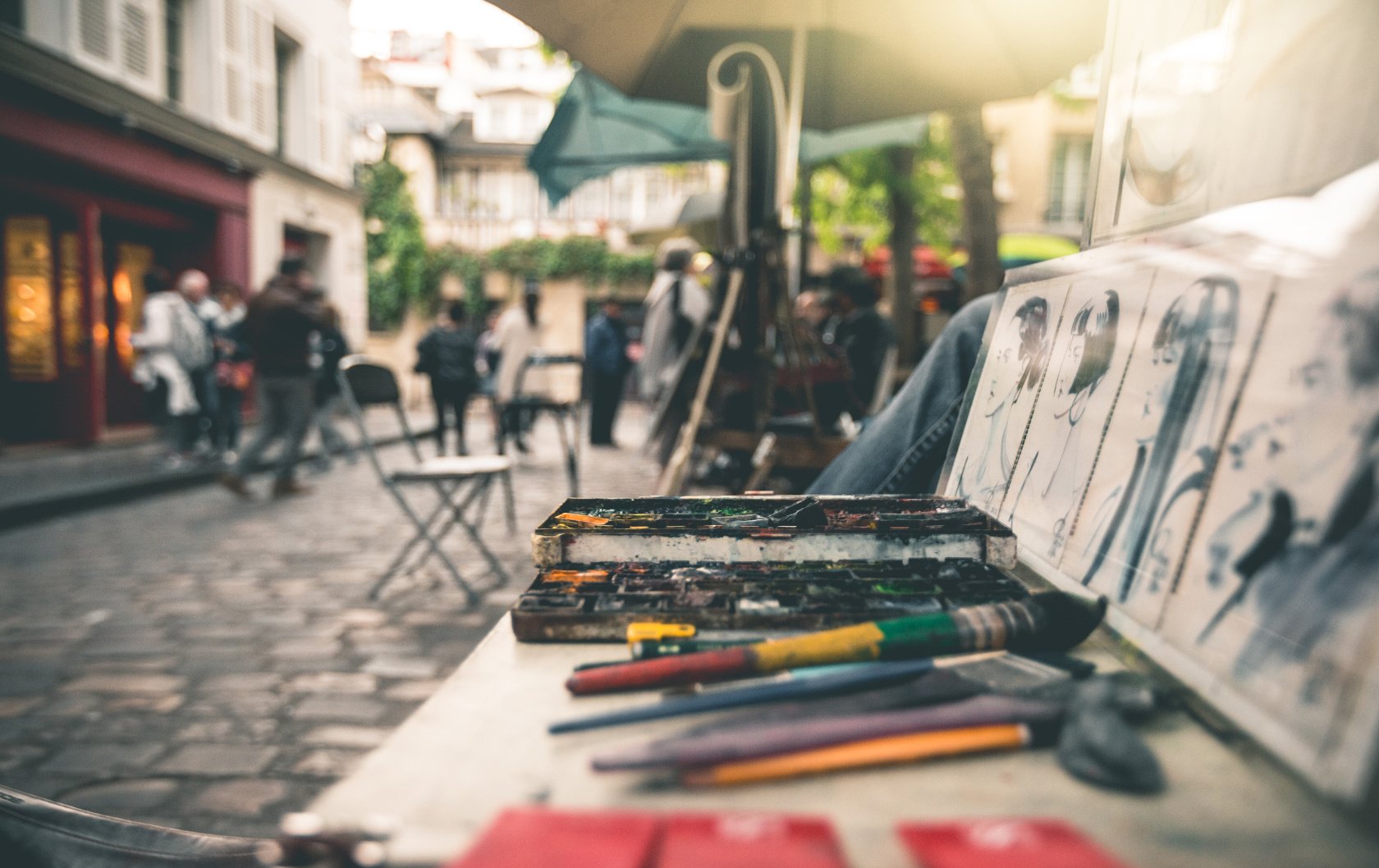 You've probably been to Montmartre. Perhaps you've had your portrait done in the famous Place du Tertre and then queued for the Sacré-Cœur; maybe you've wandered the romantic cobbled streets before dinner and a show at the Moulin Rouge. But do you know the area like a local?
Our private walking tours are a great way to explore Paris with a local guide and learn more about the history of its neighborhoods. Stay in the luxurious comfort of our stunning Merlot apartment where you can enjoy a relaxing evening at the end of a long day out. There's no way better to unwind than with a glass of champagne on the balcony and sparkling Eiffel Tower views.
Here's our guide to Montmartre, with some off-the-beaten-track suggestions you might have otherwise missed.
1. Hardware Société
Hardware Société offers some of the best coffee in Paris, so we recommend you start your day here. Climbing up Rue Lamarck from the far side of Montmartre, you'll approach the Sacré-Cœur from behind, giving a refreshingly original view of this beautiful basilica.
Stop near the top for a flat white made with Melbourne's finest Padre Coffee – or indulge in a bite of their Aussie-inspired brunch, with heavenly fried brioche, grilled mushrooms, and eggs baked to perfection. Hardware Société, 10 Rue Lamarck, 75018 Paris.
2. Halle Saint Pierre
Bypass the tourist crowds outside the Sacré-Cœur and escape down a quiet flight of stairs to Halle Saint Pierre at the foot of the hill. This old Baltard-style market hall is home today to a rotation of outstanding art brut (raw art) exhibits, as well as an interesting specialist bookshop featuring these non-conventional art forms. Halle Saint Pierre, 2 Rue Ronsard, 75018 Paris.
3. Grenouilles
Now climb back up the hill to prepare a healthy appetite for lunch. If you're looking for something light, stop at the humorously-named Grenouilles (i.e. frogs). This authentic restaurant-delicatessen offers a mouth-watering display of charcuterie, traditional cheeses, and homemade baguettes. There's great wine here, of course – as well as an interesting selection of craft beers to wash things down. Grenouilles, 55 Rue du Chevalier de la Barre, 75018 Paris.
4. Le Coq Rico
For a more extravagant luncheon, head to the prestigious Le Coq Rico on the western slopes of Montmartre. This beautiful bistro by Michelin-starred chef Antoine Westermann is entirely devoted to his love of poultry, in every form. Expect deep fried eggs and poultry terrine to start, followed by whole guinea fowl or duck confit to share. Cleanse your palate with a refreshing strawberry and basil sorbet for dessert, or take a sugar hit with their delicious caramelized brioche, smothered in poach pear and beer ice cream. Le Coq Rico, 98 Rue Lepic, 75018 Paris.
5. Villa Léandre
Hidden just around the corner from here is the beautiful Villa Léandre: home to some of the most expensive real estate in Paris. This charming English-style mews street was built on the site of a former mill and has successfully retained the peace, tranquillity, and magic of old Montmartre. Villa Léandre, 75018 Paris.
6. Hôtel Particulier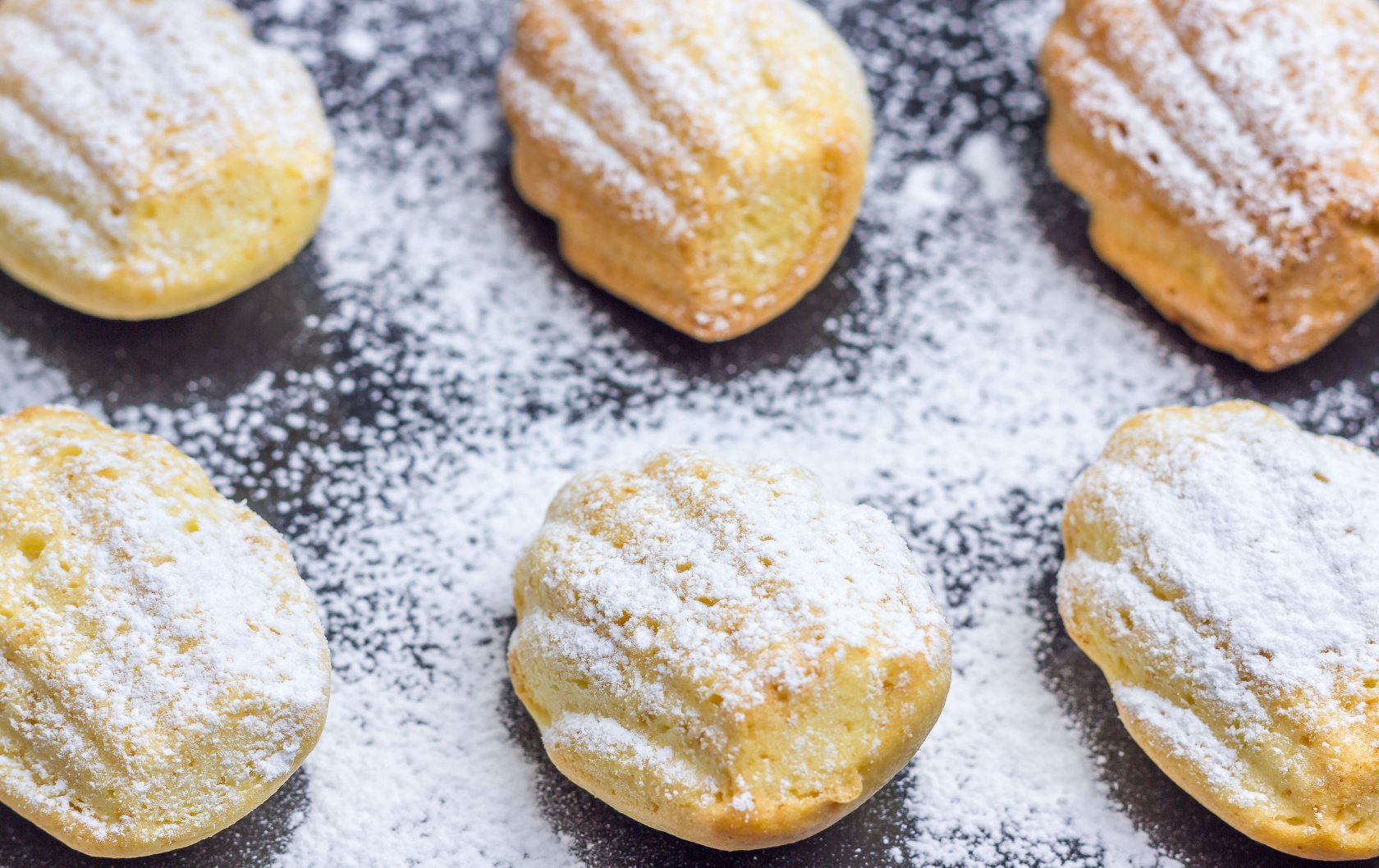 Finally, don't miss the Hôtel Particulier nestled in a private garden oasis next door. Frequented by the likes of Angelina Jolie, Brad Pitt, and Robert Downey Jr., this exclusive hotel is the smallest in Paris and oozes VIP sophistication. Indulge in their gastronomic weekend brunch by Chef, Thibaut Spiwack, or lounge mid-afternoon with tea and freshly-baked madeleines in their stylish garden conservatory. Either way – you won't want to leave. Hôtel Particulier Montmartre, 23 Avenue Junot, Pavillion D, 75018 Paris.
Need more original suggestions for things to do in Montmartre? Have a look at our guide to unique shopping & dining in the neighborhood.
Read more about the amazing transformation at our Merlot apartment on our blog.