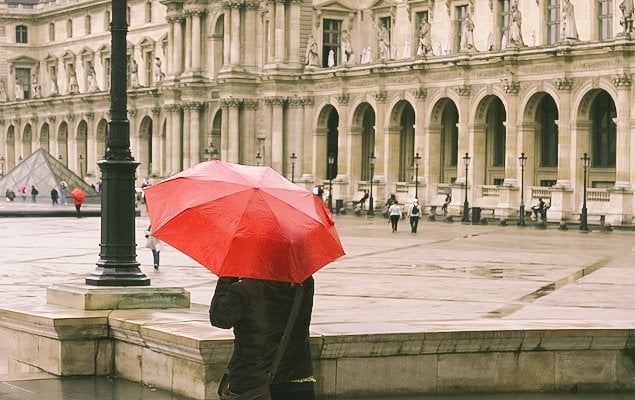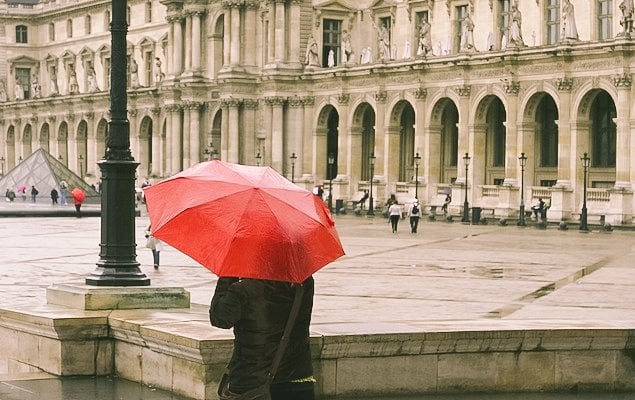 Everyone wants beautiful blue skies and sunshine during their vacation. Unfortunately, you can't book the weather like you can book your itinerary. You have to deal with whatever Mother Nature decides to give you during your stay.
Paris has a fairly temperate climate, but you could deal with some cloudy days and a rain shower or two. Touring the Rodin Museum Garden or the Eiffel Tower on a dreary day probably isn't ideal, so what can you do when the weather isn't cooperating in Paris?
There are plenty of indoor options to choose from. Here's a handy list of activities to keep with you in case your outdoor plans are canceled by bad weather:
1. Visit a Covered Market
Paris is known for its outdoor markets, but there are some that are covered. Head out to a market, grab some local wine, cheese, bread and cured meat. Take it back to your rental apartment, get in your comfy clothes and eat like the locals!
For a real experience, check out Beauvau Covered Food Market located at the center of Marché d'Aligre in the 12th arrondissement. Vendors liven this market up by calling out to customers to attract business – it's a hoot!
Also great options: Marché des Enfants Rouges located in the Marias neighborhood and Passy Covered Food Market in the 16th arrondissement.
2. Tour a Museum
You probably had one or two museums on your must-see list anyway, so why not check them out when it's gloomy outside.
The Louvre is the most popular museum in the city. It's huge. We're talking 650,000 square feet. It takes more than 2,000 employees to maintain it. You can bet if it's raining, it will be hotspot, so you'll need a game plan. Check out the Skip the Line Louvre Tour. If you're visiting with your family, try the Treasure Hunt at the Louvre. These tours are designed to help you see the best of the best without waiting in long lines for tickets.
Of course, the Louvre isn't the only museum that's worth touring. The Musée d'Orsay houses a huge collection of famous Impressionist paintings. There's also the Cluny Museum, which is home to Medieval artifacts. For something out of the ordinary, go beneath the city and check out the Sewers Museum for a quirky twist on traditional museum tours.
3. Explore the Passages Couvertes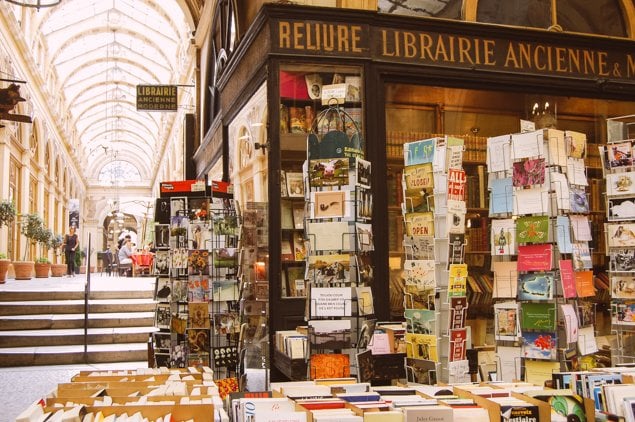 The covered passages of Paris were built as pedestrian roads between buildings that sheltered people from the elements. They housed shops, theaters, and even cafés, and many people even lived above them. Only a fraction of the old passages remain, in which you'll still find active businesses, although they're not as bustling as they once were. The most emblematic of the passages is the Galerie Vivienne, pictured above. We also recommend visiting the Passage des Panoramas and Passage du Grand Cerf.
Galerie Vivienne
6 Rue Vivienne
Passage des Panoramas
11 Boulevard Montmartre
Passage du Grand Cerf
145 rue Saint-Denis
4. Head to the Mall or a Department Store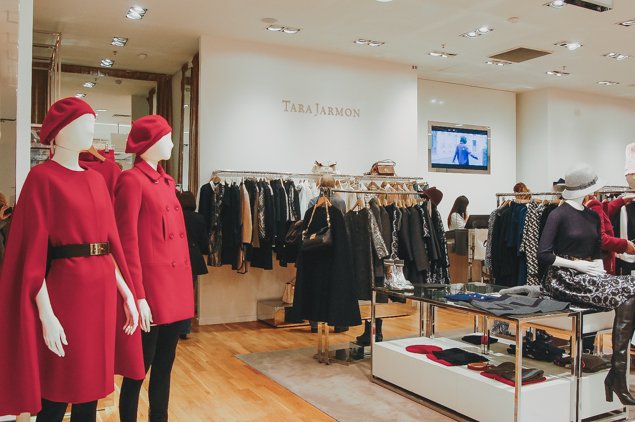 You'll forget all about the bad weather as you walk through some of the best shopping malls in the city. There's a lot to choose from, after all Paris is the city of fashion.
Try Passy Plaza. The street entrance on rue de Passy doesn't really do the mall justice. It might not look big, but it's quite an impressive mall hidden in a modern residential building.
Address: 53 rue de Passy 75016, Paris. Metro Passy (line 6)
Centre Beaugrenelle is just across the river from Passy Plaza. With two floors of stores and a third floor full of restaurants, you won't have any reason to head back out into the damp weather all day.
Address: 12 Rue Linois, 75015 Paris. Metro Charles Michels (line 10)
Finally, you can shop until you drop in a more classically Parisian setting by visiting the Galeries Lafayette, Printemps, Le Bon Marché or BHV – the four main department stores in Paris. See this page for addresses and other practical information about Parisian department stores.
_____________
When you arrive in Paris, just take a look at the forecast and shuffle your itinerary a little to accommodate the weather. If all else fails, just get yourself a sturdy umbrella, put on some nice waterproof shoes, and embrace the weather! Rain or shine, there's plenty to see and do in Paris all year round!
(Images by Hannah Wilson)