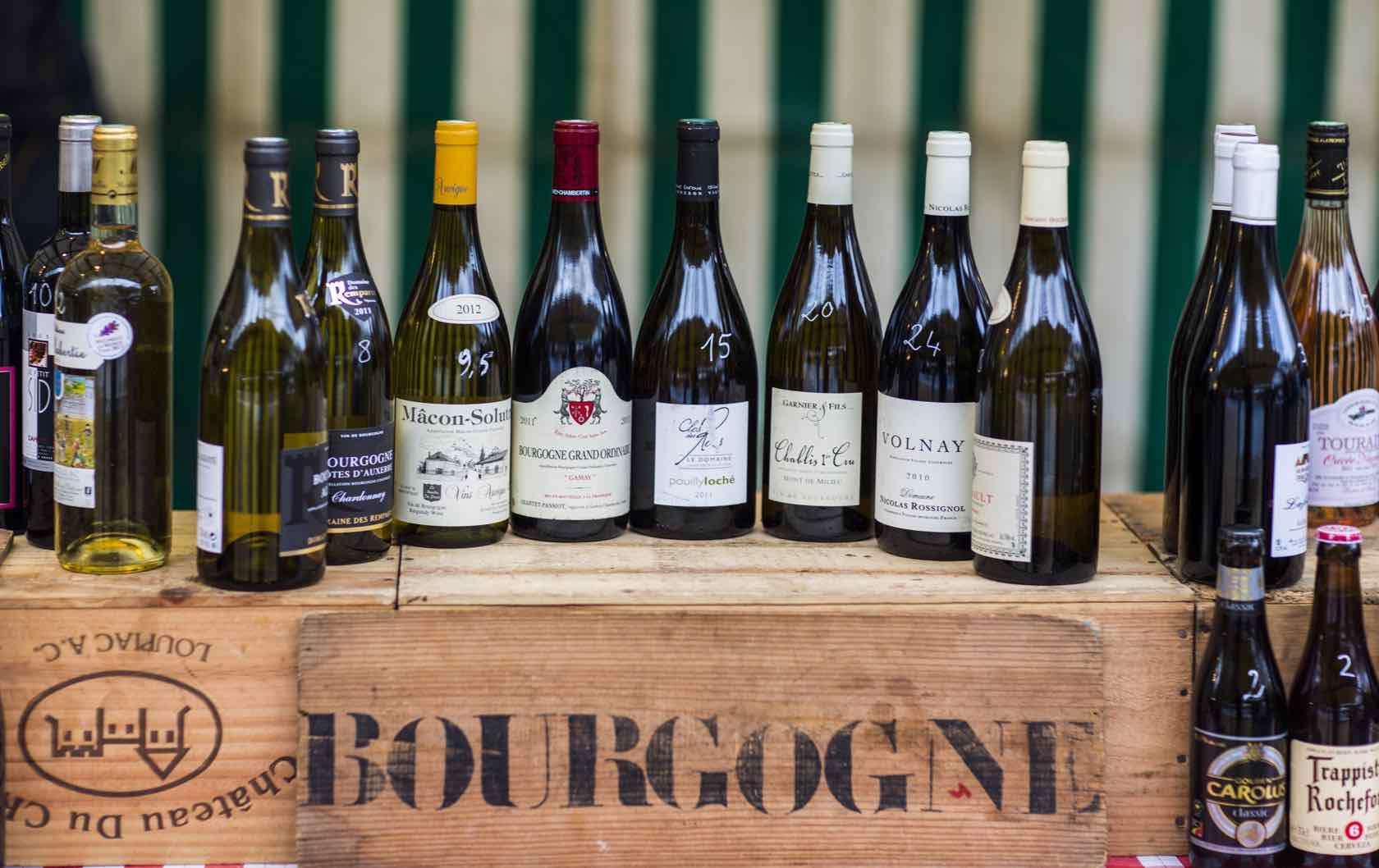 If you love wine, then undoubtedly during your trip you'll be looking for some great places to drink wine in Paris. But where to start? With wine being quite literally cheaper than water, the number of options can be overwhelming, so we picked out for you some of our top places to drink wine in Paris, whether you prefer a more upscale atmosphere or to be surrounded by locals. Santé !
Top Places to Drink Wine in Paris
The best place to drink wine in Paris is undoubtedly your Paris Perfect apartment, on the balcony, with a view of the Eiffel Tower. We suggest checking out the Merlot Apartment, or any of these apartments with Eiffel Tower views. If you're keen on getting out and experiencing the city's wine bar culture, here are our choices.
La Tour d'Argent
A classic Parisian restaurant was founded in 1582, La Tour d'Argent boasts a wine cellar with over 320,000 bottles of wine! Enjoy a choice from this extensive wine list while enjoying a beautiful view over the back of Notre Dame and a delicious dinner from the restaurant's Michelin-starred chef.
17 quai de la Tournelle, 75005
Septime Cave
Septime Cave doesn't take reservations, unlike the restaurant of the same name, and has not only an excellent selection of sulfite-free wines, but delicious tapas to go with your glass. As it's an intimate space and its name has spread, get there early to grab a seat!
3 rue Basfroi, 75011
Verjus Bar à Vins
Verjus is an intimate wine bar, tucked away next to the Palais Royal. It has the same name as the restaurant upstairs and is ideal for a date night with your special someone, either after strolling through the gardens on a warm summer night or cozying up together in the winter months.
47 rue de Montpensier, 75001
La Compagnie des Vins Surnaturels
If you're looking to be advised on wines by independent producers, you should put La Compagnie des Vins Surnaturels on your list the next time you're wandering through Saint-Germain-des-Près. With more than 600 bottles in the cellar, their sizable sharing plates are perfect for a small group.
7 rue Lobineau, 75006
Redd
Looking for a hip, centrally located spot to grab a glass? Redd was opened by a former sommelière of Michelin-starred l'Arpège and is now a favorite of the ultra-cool Montorgueil neighborhood. It's the perfect spot for a pre-dinner apéritif or post-dinner drinks after dining at one of the area's popular restaurants.
28 rue Saint-Sauveur, 75002
Lavinia
Lavinia is the biggest wine stockist in Paris, with over 6,000 bottles to choose from. It's the perfect place to pick up a bottle for a picnic or dinner at your Paris Perfect apartment, but they also offer the option for you to drink your bottle at the bar on the 2nd floor, without a corking fee!
3 boulevard de la Madeleine, 75008
Caves Legrand
If you adore the Belle Epoque atmosphere, you'll love Caves Legrand. Located inside Galeries Vivienne in the 2nd arrondissement, the decor is very classic, much like the galerie itself, and the bar has a more quiet atmosphere despite being located in the center of Paris.
1 rue de la Banque, 75002