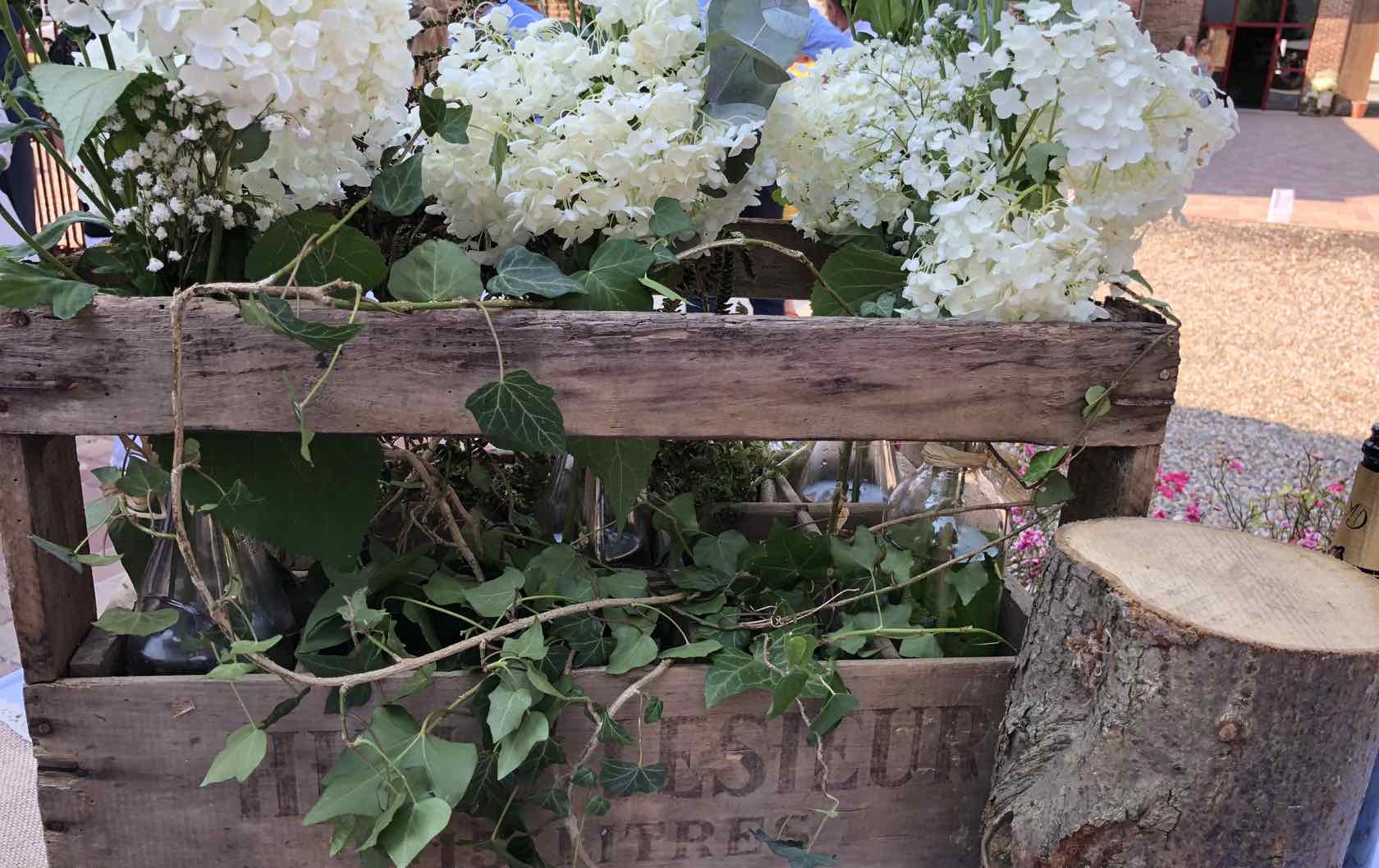 Philippe and I spent a fabulous weekend in Normandy, attending the French country style wedding of our niece, Sophie. It was an unforgettable event,  particularly special for me, as it was my first family-in-France wedding! Sophie and Pierre put on a day to remember in the most beautiful setting in the world–the town of Eu.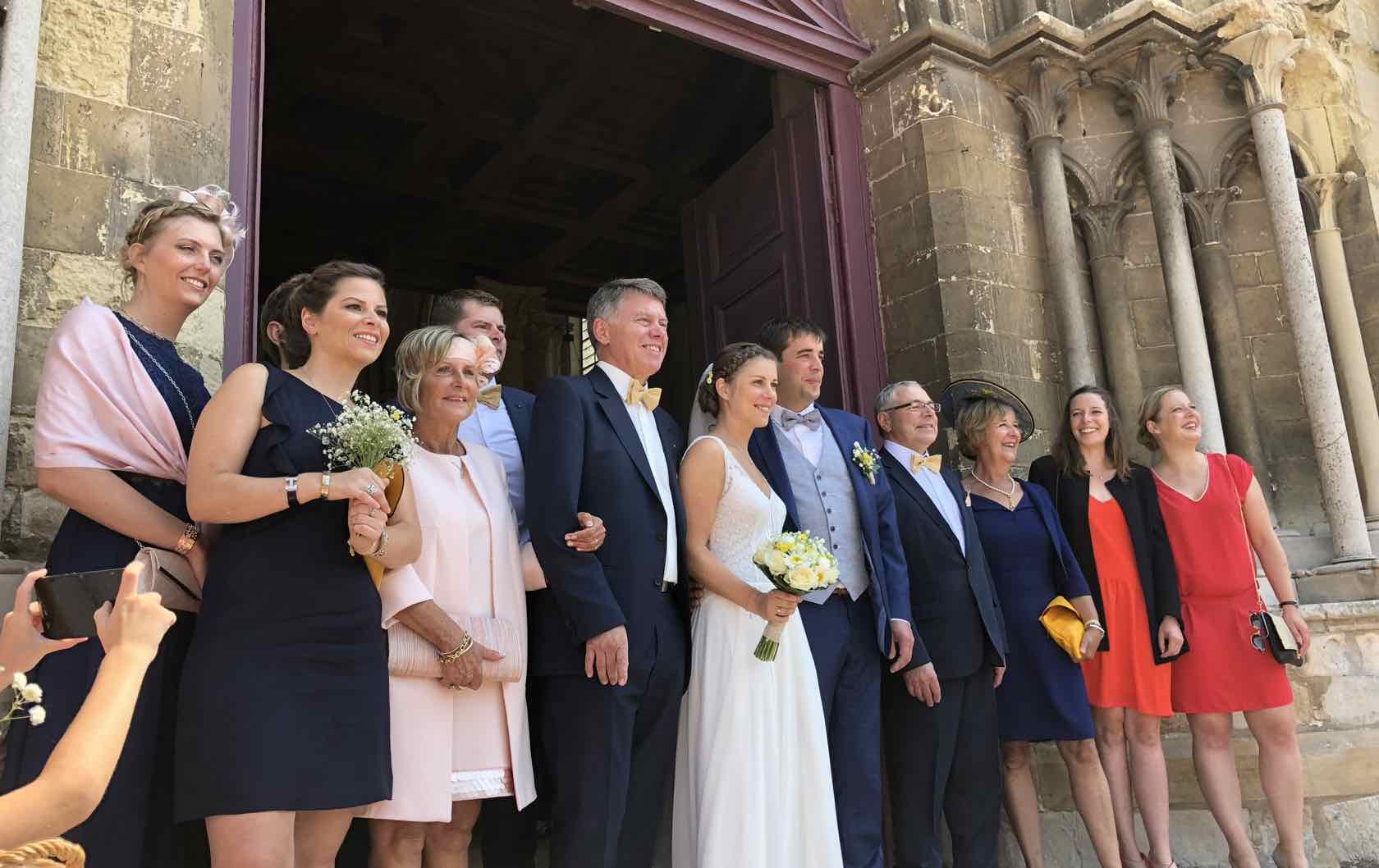 The wedding took place in this medieval cathedral in Normandy — a perfect day!  The beautiful couple, Sophie and Pierre.
What made the day really special was seeing what a true celebration this the love Sophie and Pierre share for each other, for their families and friends.  So much laughter shared that day.  I don't know how Sophie managed to stand for over 12 hours in high heels: at the civil and religious ceremonies, then at the reception, dinner and dancing all night. Bravo Sophie!
And what a perfect day to show off this beautiful little town and cathedral! The civil wedding was held in the former King's chateau, now the Mairie or town hall, as is the normal custom in France. The religious wedding took place opposite on a beautiful cobblestone square, in the stunning Gothic cathedral.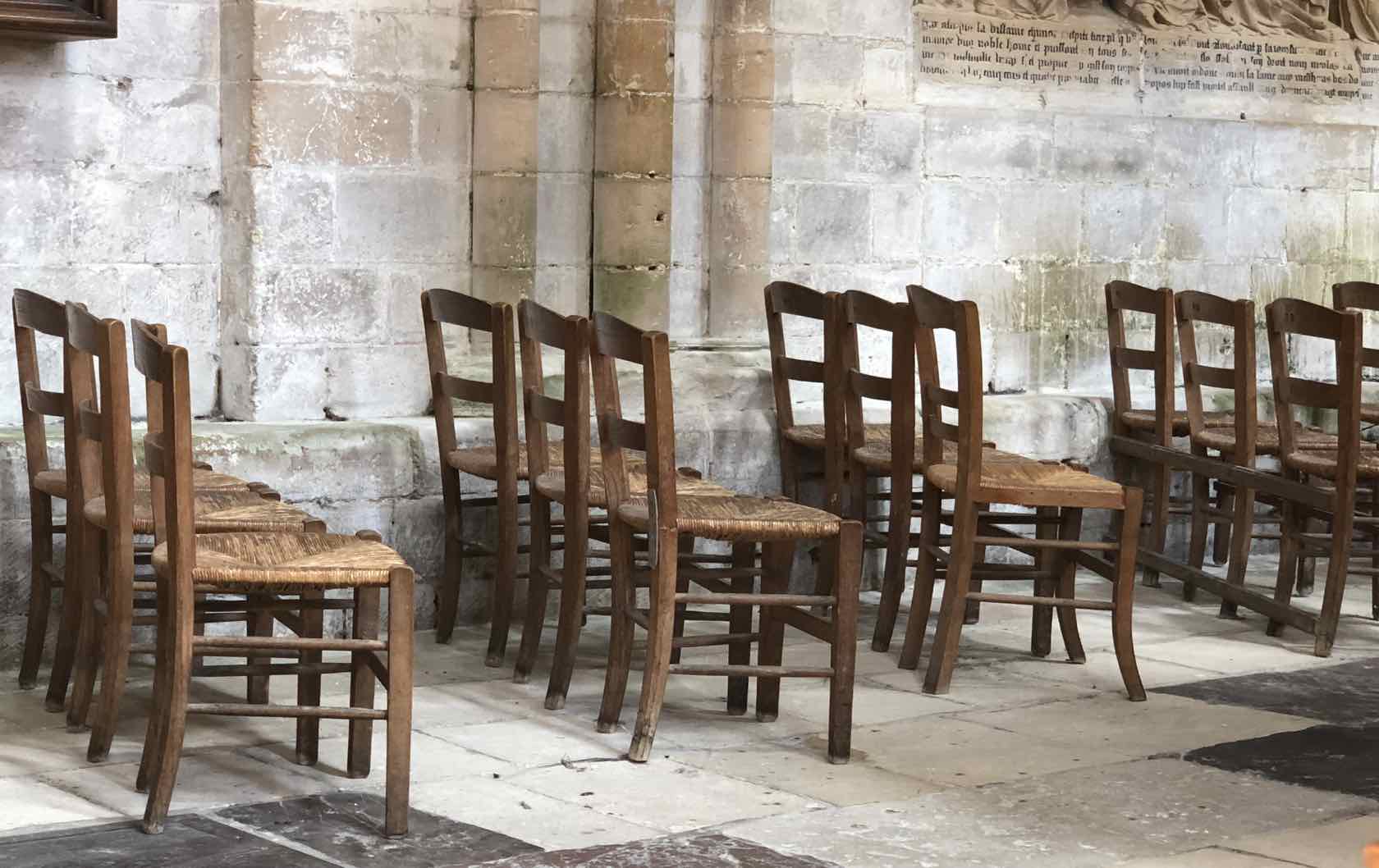 The town of Eu is located in a in a less-visited part of France, the border of Normandy and Picardy. the English Channel or as the French call it, La Manche. Eu's incredibly short name belies the perfectly preserved beauty of this royal town for it was in fact the summer retreat and hunting chateau of the King. The last descendant lived in Eu until his death. That means many noble homes were built there as well, to be near the King. They're still standing along narrow cobblestone streets.  Eu was isolated from the Normandy bombings in World War II and we highly recommend a visit.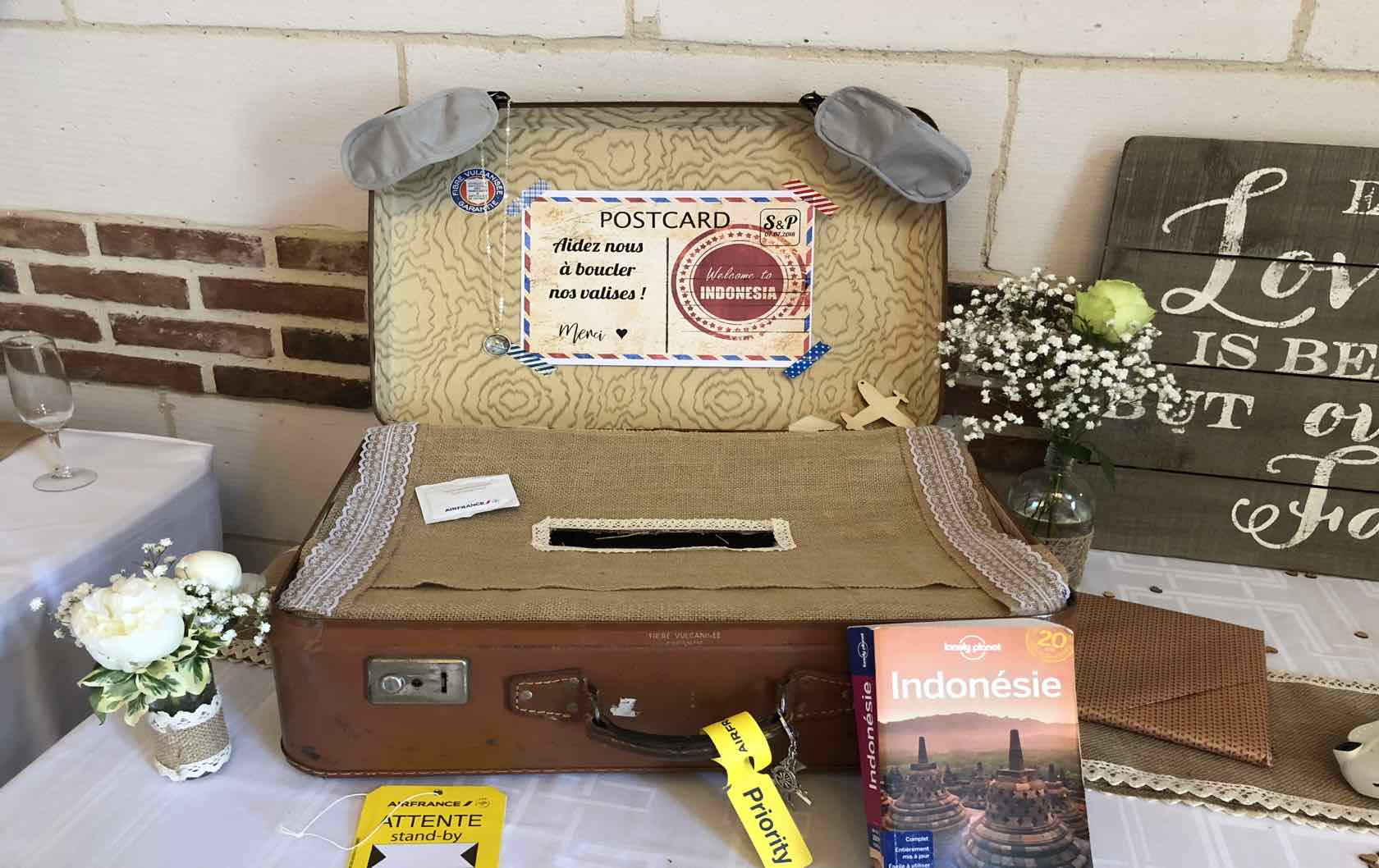 An old leather suitcase found for 2 Euros at a French country antique fair in Normandy.  Repurposed with travel accessories to mark their upcoming honeymoon in Indonesia.
Think about the generations of masons who spent their working lives building a cathedral such as this, who passed on the work to their sons to complete. The Gothic arches have points at the top, which offloaded the weight to the left and the right.
A perfect day and perfect weekend outside of Paris!  If you're interested in arranging your own special trip to visit Normandy or other beautiful areas in the French countryside — Bordeaux, Champagne and more –can organize everything for you, from start to finish. Check out some of the 'Day Trips Outside of Paris'  options you can select and email them at [email protected]