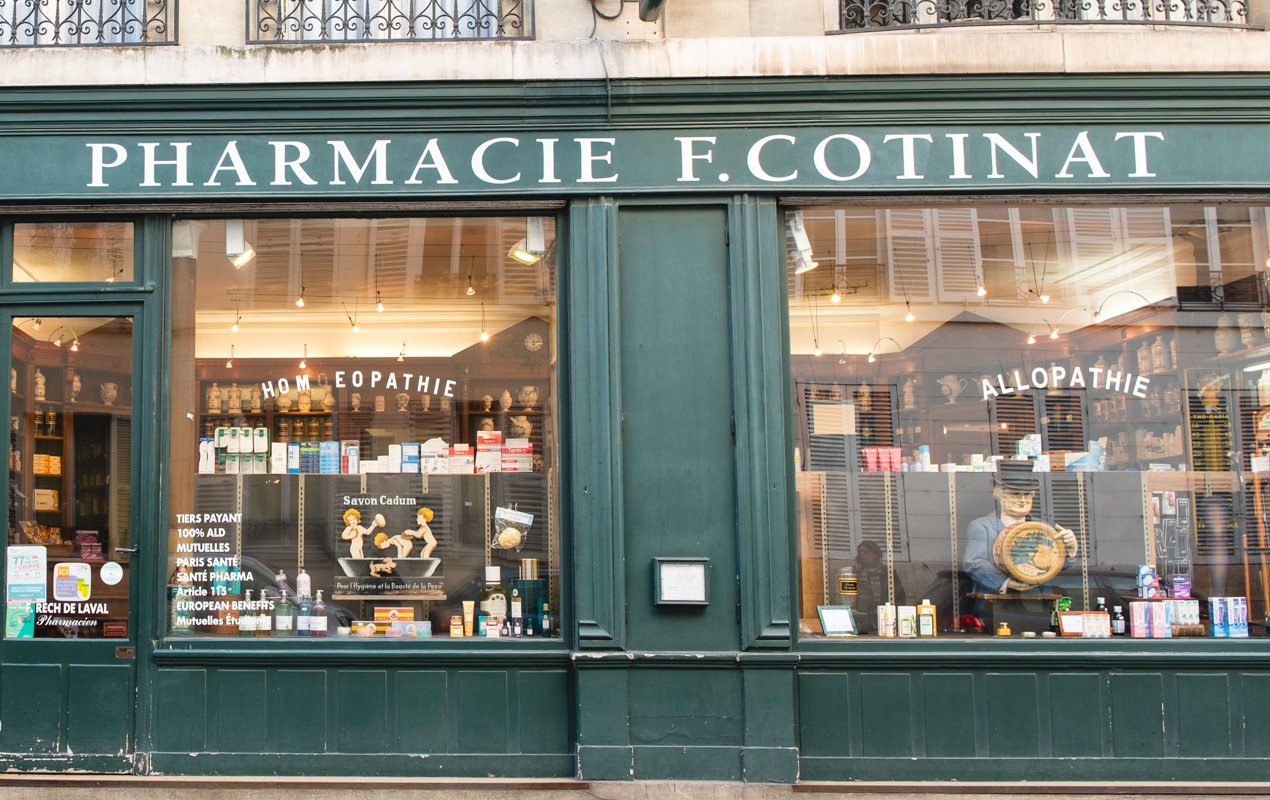 Everywhere you look in Paris, you will find a French pharmacy. Identified by their illuminated green crosses, you definitely have a couple within walking distance of your Paris apartment.
Best Things to Buy in a French Pharmacy
The pharmacy plays an important role in a French person's life, not only as a dispensary of prescription medicine, but as a place to seek medical advice, buy pain relievers and over-the-counter remedies or browse shelves of fragrant soaps and beautifully packaged lotions. Intimate spaces for the most part, with window displays reflecting the seasonal ailments and cures, French pharmacies are not the size of America's CVS or Walgreen's, but that is all the more reason to love them.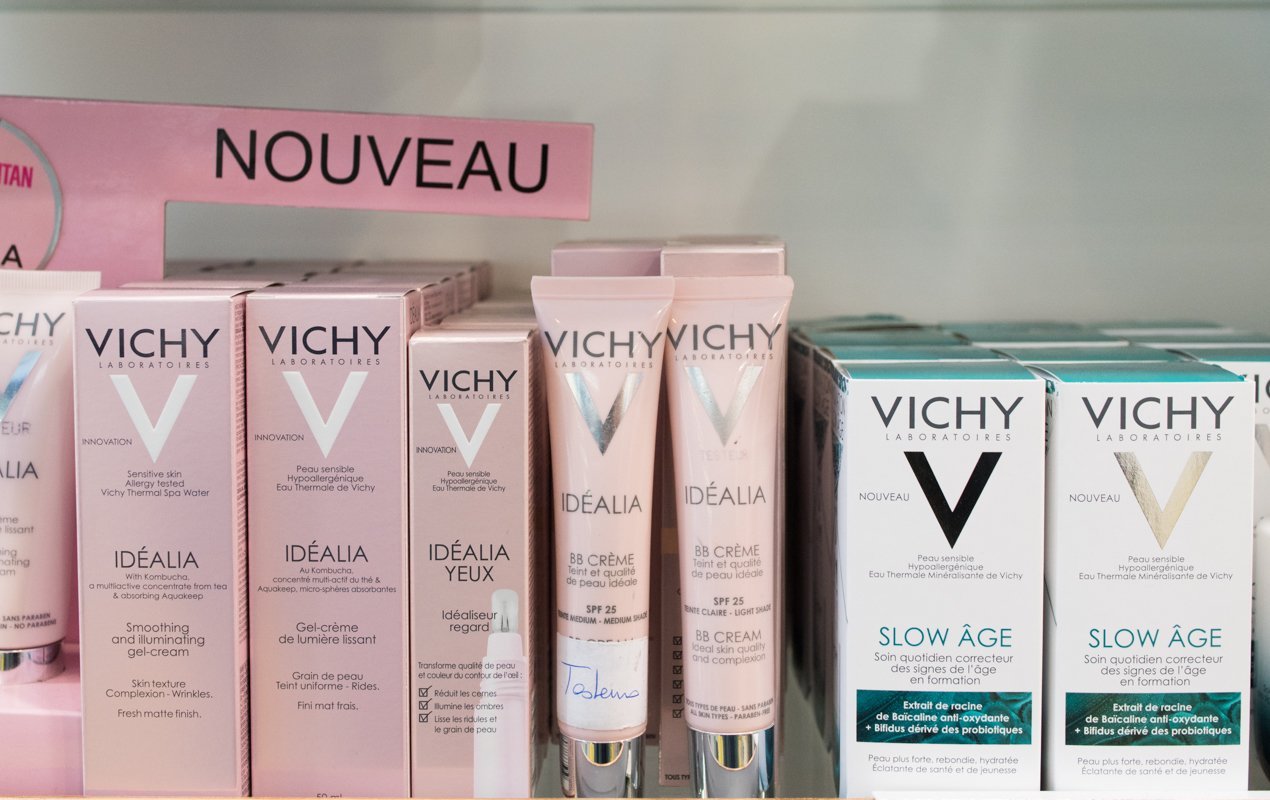 French pharmacists are incredibly well-trained and knowledgeable. Many people use them as a first stop before going to the doctor for a simple thing such as a head cold. Not only can these professionals counsel you on the best way to treat a stuffy nose and scratchy throat, pharmacists are also qualified to identify different types of mushrooms, should you bring in a batch you've foraged during a walk in the woods!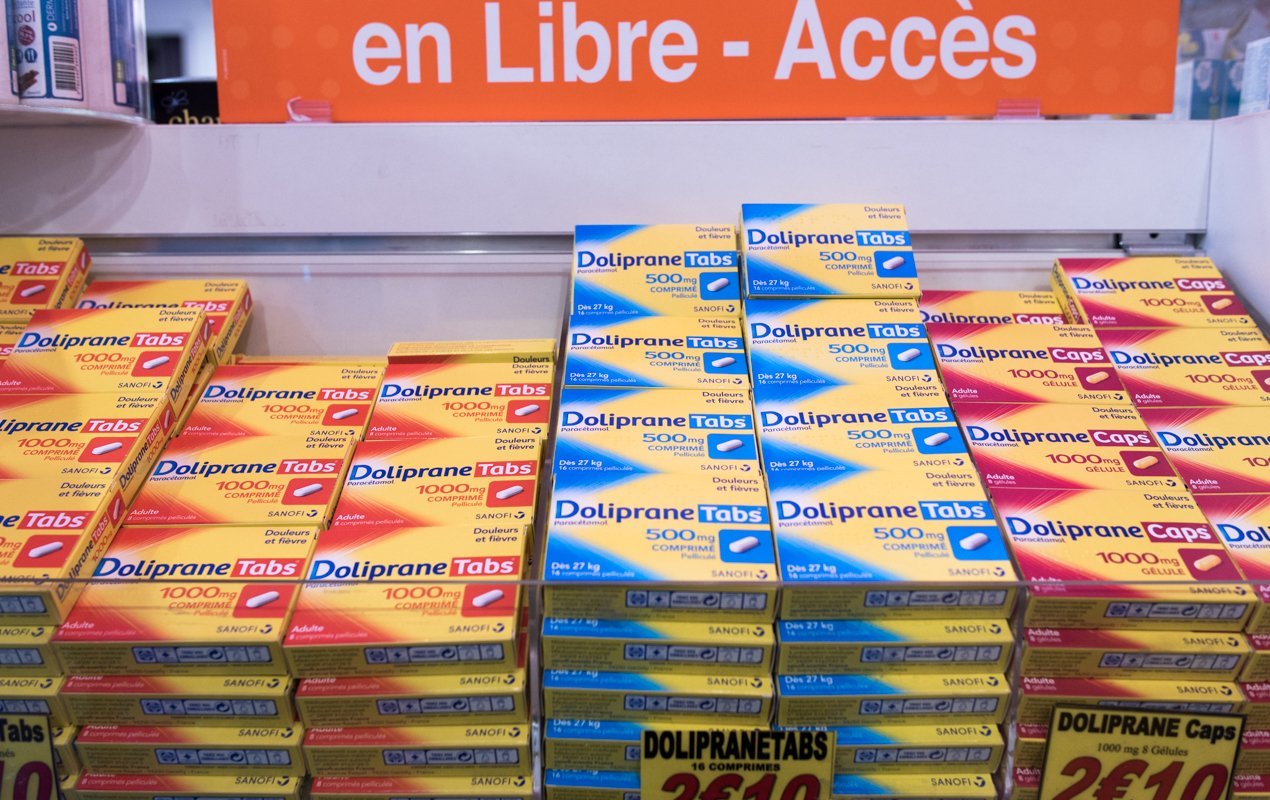 But pharmacies aren't just for the unwell. France's pharmacies are also wonderful places to shop for beauty products, perfume and shampoo. They can function as a gift shop/souvenir stand, too. Don't hesitate to push open the door of your neighborhood pharmacy; you'll be surprised at what you can find inside.
Paris has a famous pharmacy situated in the heart of St Germain des Près, called CityPharma, located at 26, rue du Four in the 6th arrondissement. Parisians and tourists alike know that this is The Place to buy all those lovely French creams, potions and cosmetics, as their prices for everything that is "parapharmacie," or non-medicinal items, are a bit lower than in other pharmacies. That said, it is very crowded and frankly saving a euro or two on facial cleanser is not worth standing in a long checkout line for me. But if you are in the area, it is a fun place to check out and there are good deals to be had.
French women love dry-oils, which sounds like an oxymoron, but I've tried several of them and have fallen in love with the Nuxe brand. Huile Prodigeuse is one of the beauty products I buy in my pharmacy. A wonderful all-in-one oil for skin, hair and nails, plus it smells divine.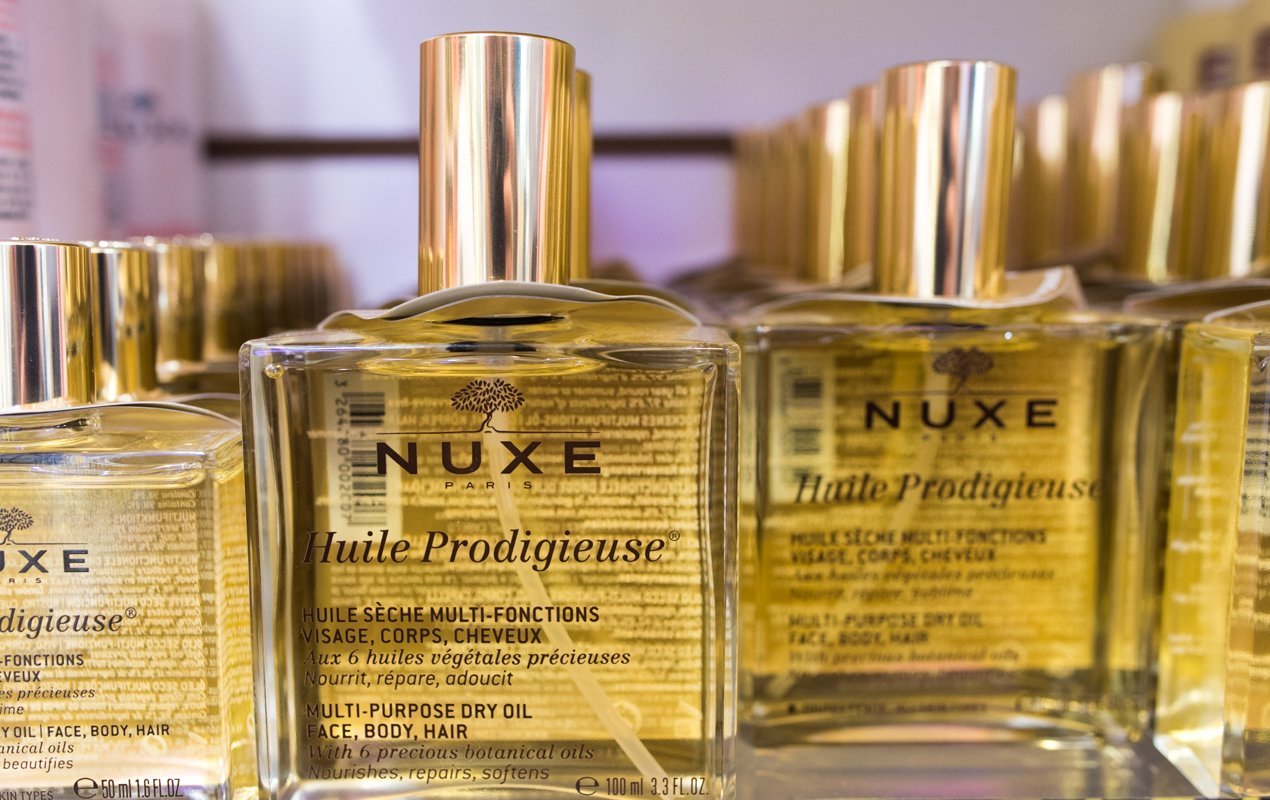 When I'm tired of my supermarket shampoo, I'll splurge on a Klorane hair care product at a French pharmacy. I always bring a couple of bottles back to my sister in the USA, whose favorite is the chamomile shampoo.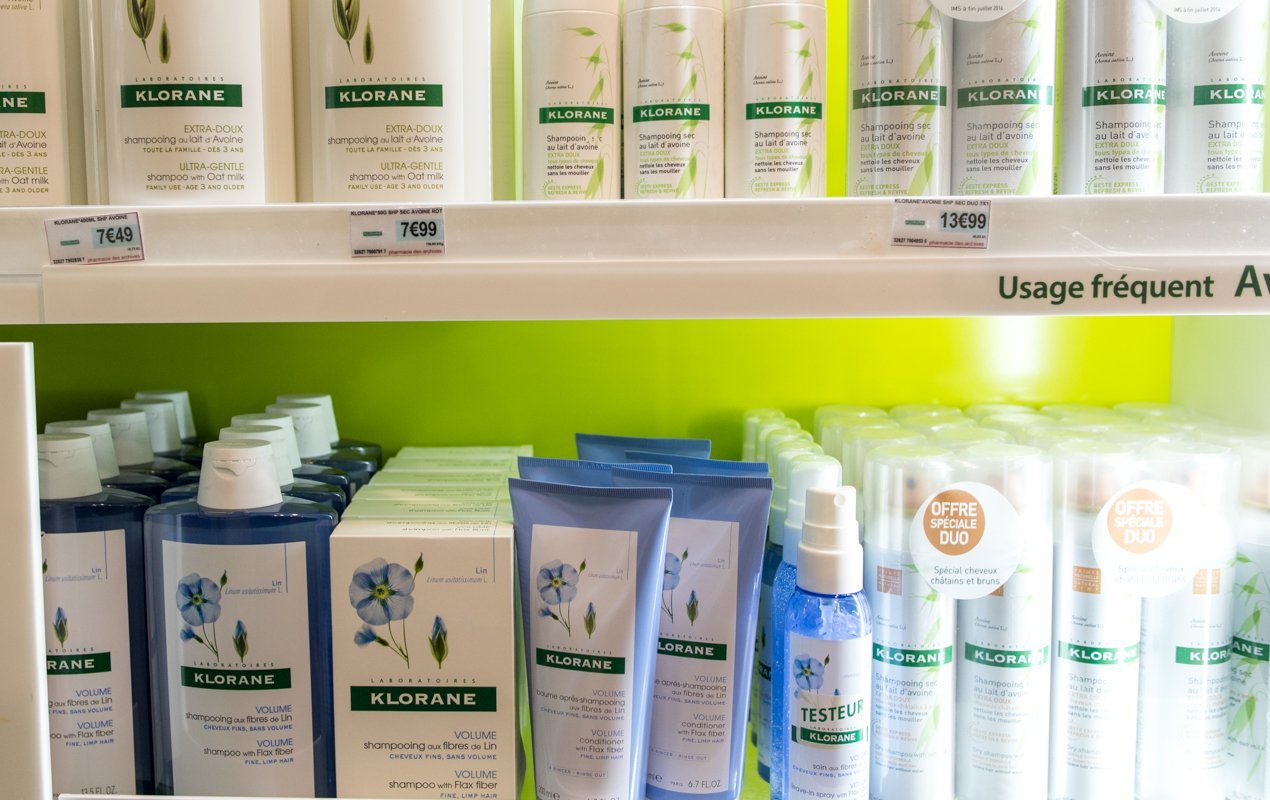 I love the Caudalie products, especially their Vinosource range, made from grape seed extract. These are much less expensive in Paris than in the States. Traveling? Caudalie has a travel kit filled with five trial-sized bottles that is perfect for your carry-on. The pharmacist can also advise you on the best Caudalie products for your skin type.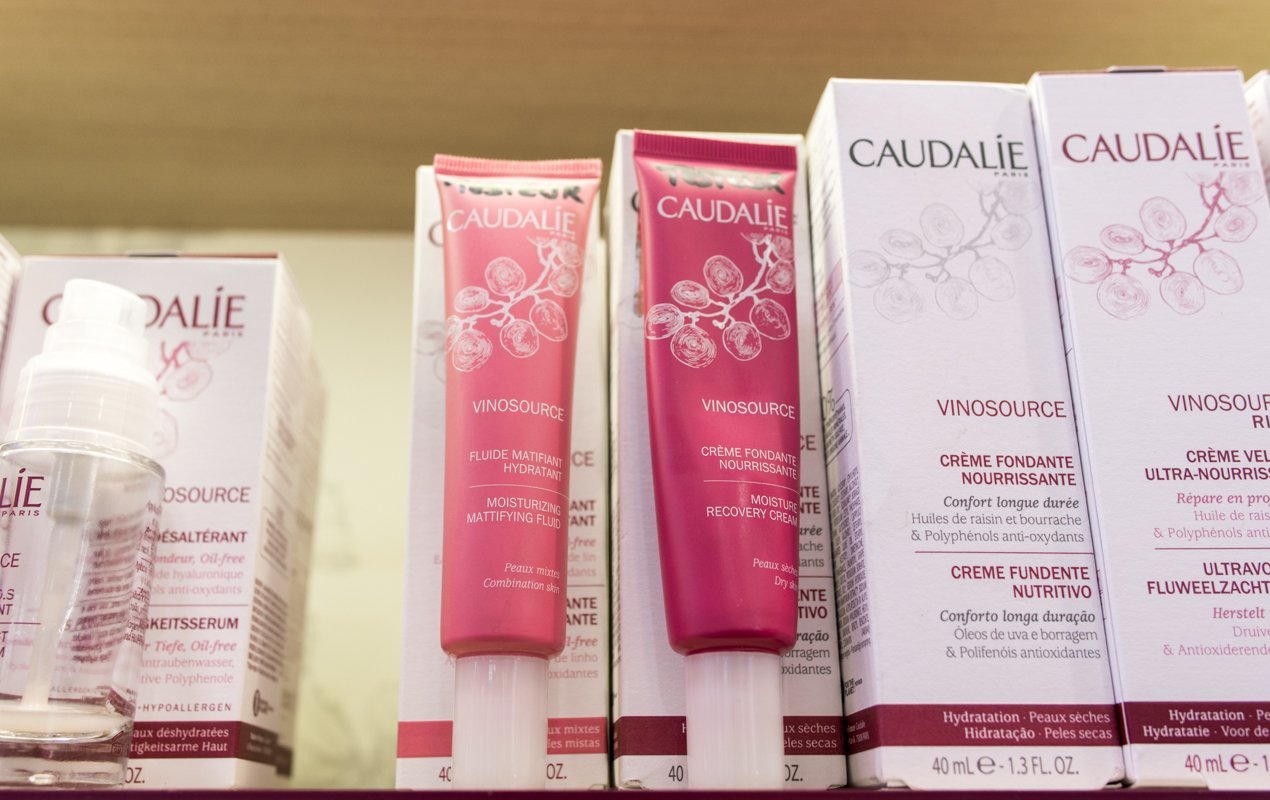 Two truly amazing items that have reached cult-like levels of fame in the beauty blogging world are Caudelie's Beauty Elixir and Nuxe's Rêve de Miel lip balm. The Beauty Elixir is a refreshing facial spray that smells slightly minty, and is perfect to bring life and moisture back into your face when the afternoon is dragging; it works on bare skin as well as on top of makeup. The Rêve de Miel lip balm is formulated with honey, and has a unique texture that's not gloopy or sticky like many other Vaseline-based balms.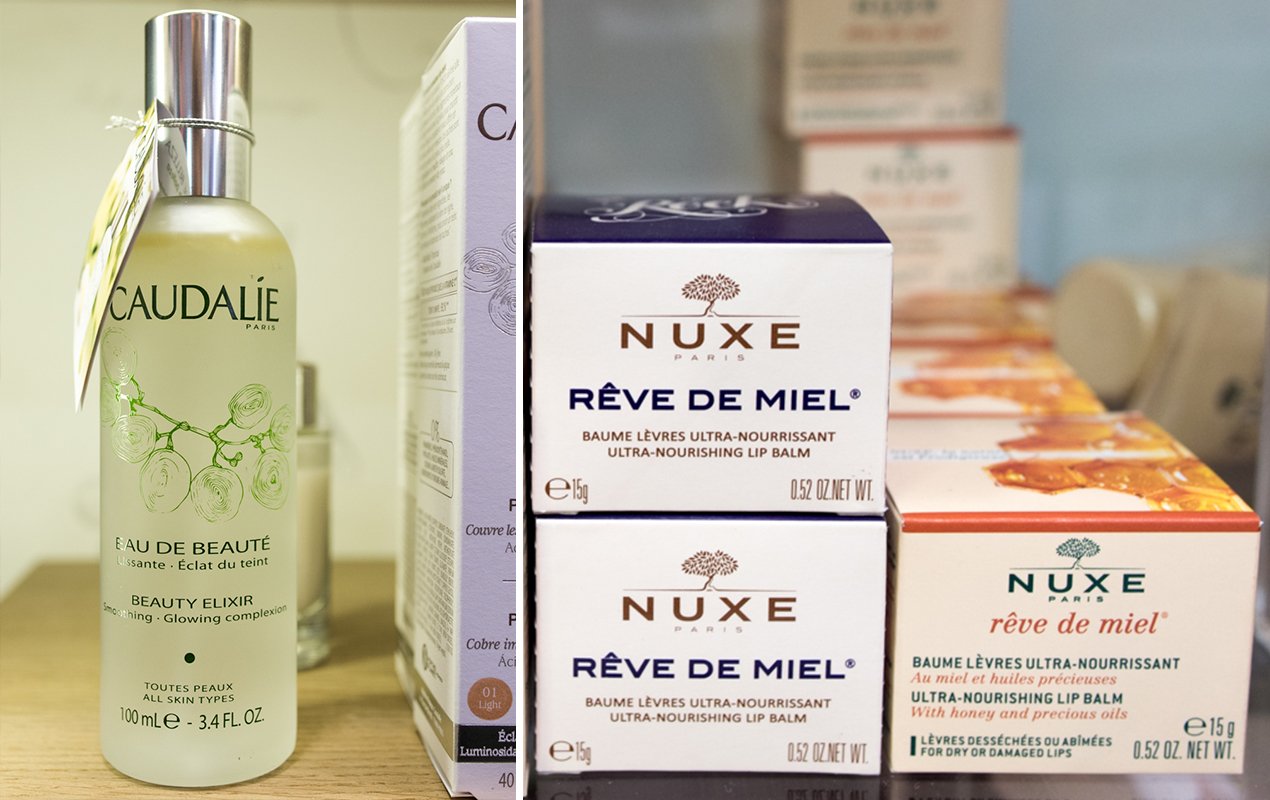 Another best-selling product is Bioderma's micellar water. This is the product that caused micellar water to explode in the industry! Before other American brands were offering this product, Bioderma had been offering it for years. It's the best makeup remover you'll find – it feels like plain water and doesn't leave any oily residue.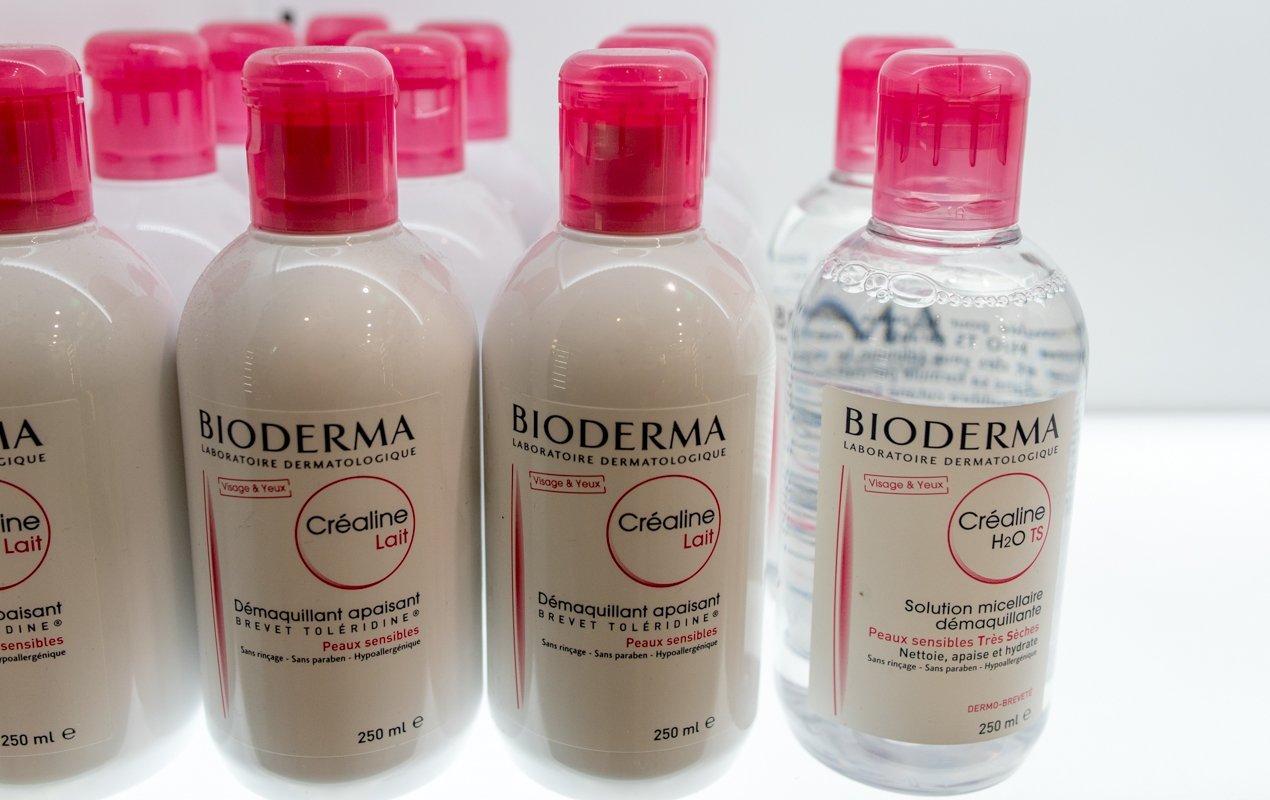 Unlike in the States, vitamins and homeopathic cures are only sold in pharmacies and not in supermarkets. You don't have to go to a special health food store to buy natural, alternative medicine. The French pharmacy sells homeopathic cures, as well as the more-traditional, western drugs. If you'd like to try out a natural cure for, say, jet-lag, ask your pharmacist. They have everything from essential plant oils to natural dietary supplements made of mushrooms, cod liver oil and more.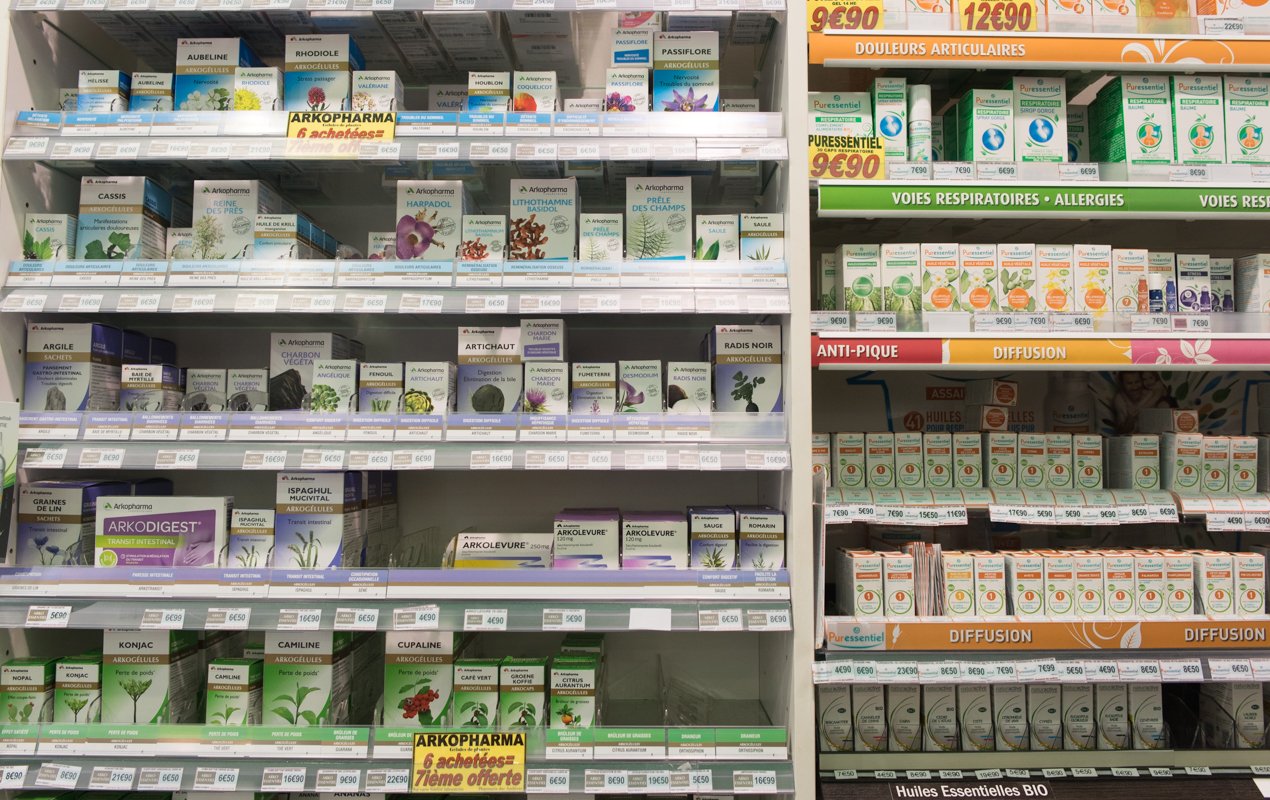 Along the same lines, you'll also find natural, organic brands for skincare and haircare such as Melvita and Weleda.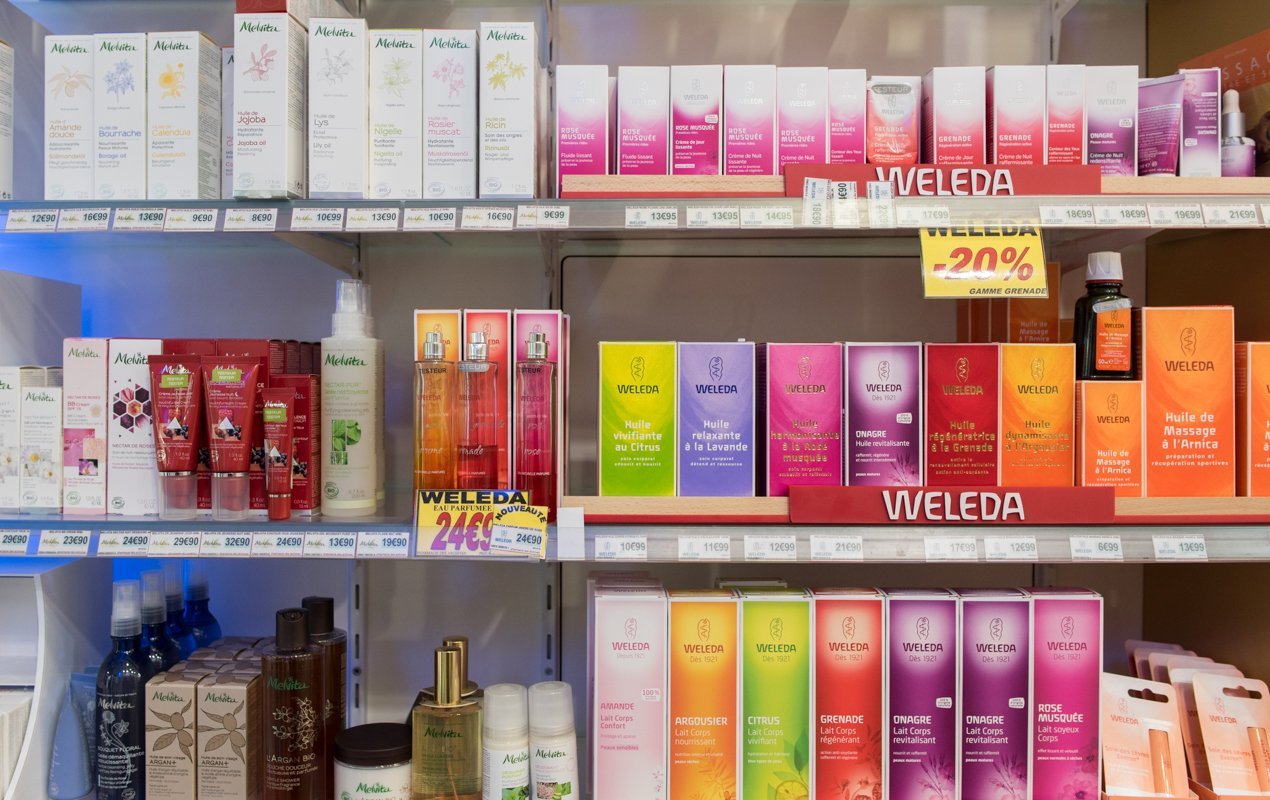 Other things you will find in pharmacies: Reading glasses, just in case you forgot yours at home, and even diet foods like low-calorie biscuits and high-protein nutritional bars.
Practical Tips for French Pharmacy:
Most pharmacies will have at least one English-speaking professional on staff. But just in case, here are a few words you might find helpful on your next visit to the pharmacy:
Headache = mal à la tête
Sore throat = mal à la gorge
Stuffy nose = le nez pris
Cough = la toux
Cough sirop = Sirop pour la toux
Bandages = Pansements
If you ever find yourself in a situation where the pharmacie closest to your apartment is closed for the evening (or closed because it's Sunday) they will often post on their front door the address of the designated Pharmacie de Garde, or the pharmacy in the surrounding area that's open for extended hours. The pharmacies in each neighborhood all take turns each week or month to stay open during nights and Sundays.
And if you ever need it, there is a pharmacy open 24/7 on the Champs-Elysées:
Pharmacie Dhéry

84 Avenue des Champs-Elysées
Galerie des Champs
75008 Paris