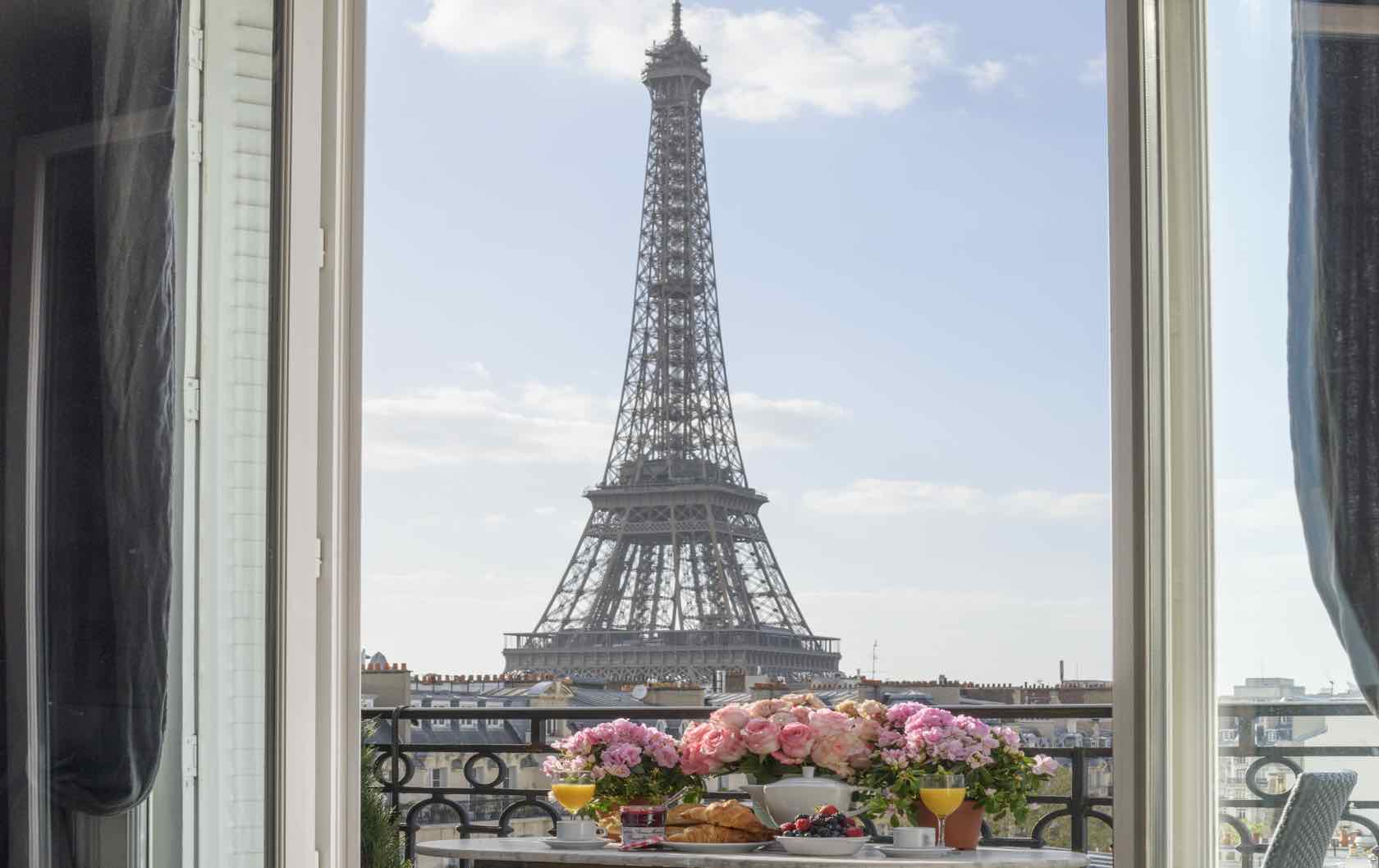 Whether you're traveling with your children, your parents, another couple or just a friend, it's always more comfortable when everyone has their own bedroom to retreat to at the end of a long day of Paris sightseeing. Fortunately, we have many beautiful two-bedroom apartments that are perfect for mid-size groups. Keep reading to discover some of our most stunning Paris vacation rentals!
Two-Bedroom Paris Vacation Rentals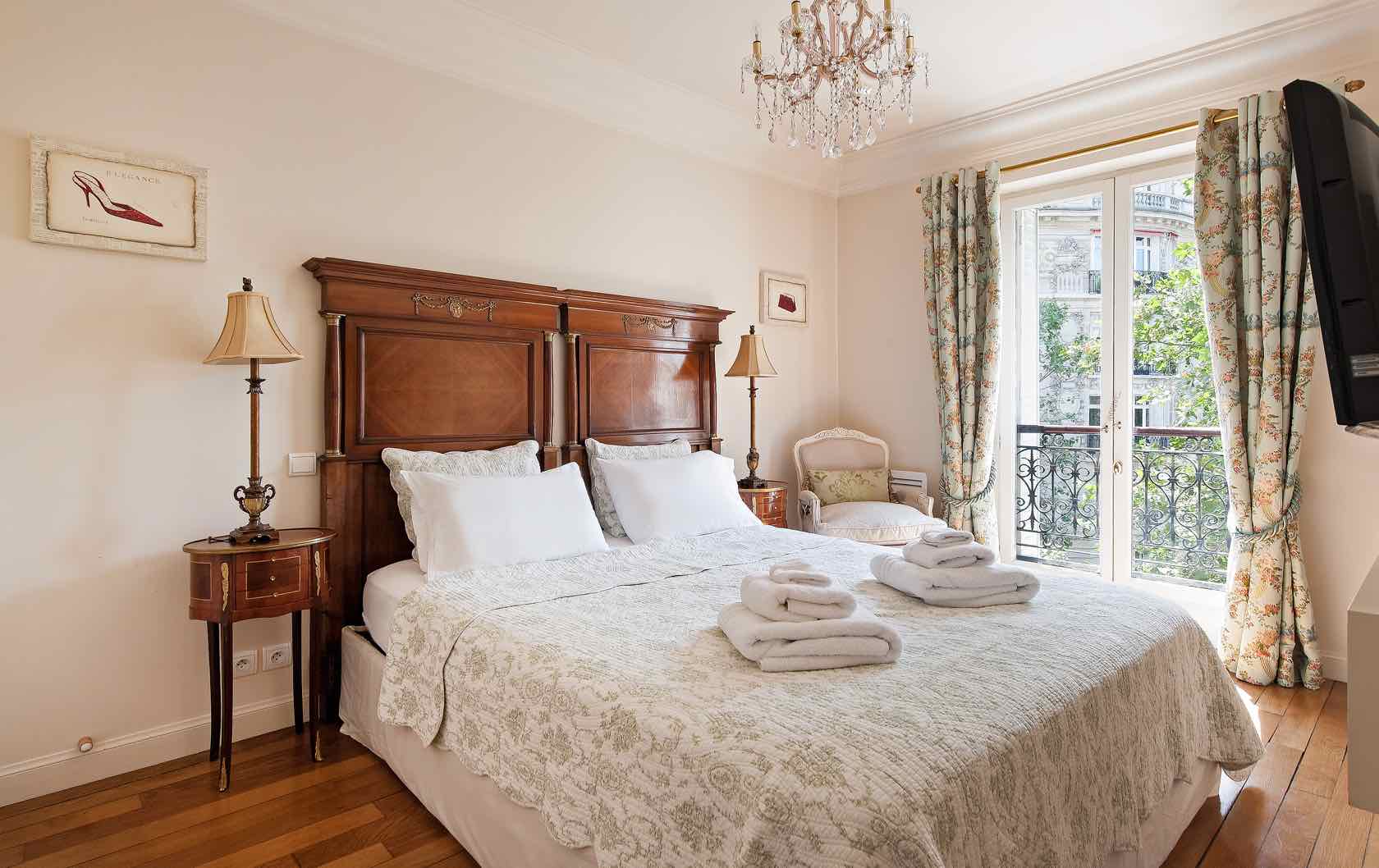 Saint Amour
Just steps from the Champ de Mars and the Eiffel Tower, the Saint Amour apartment is the ideal apartment for visiting Paris with kids, as its second bedroom is equipped with bunk beds. Light-filled and airy, you'll love making it your home during your Paris vacation.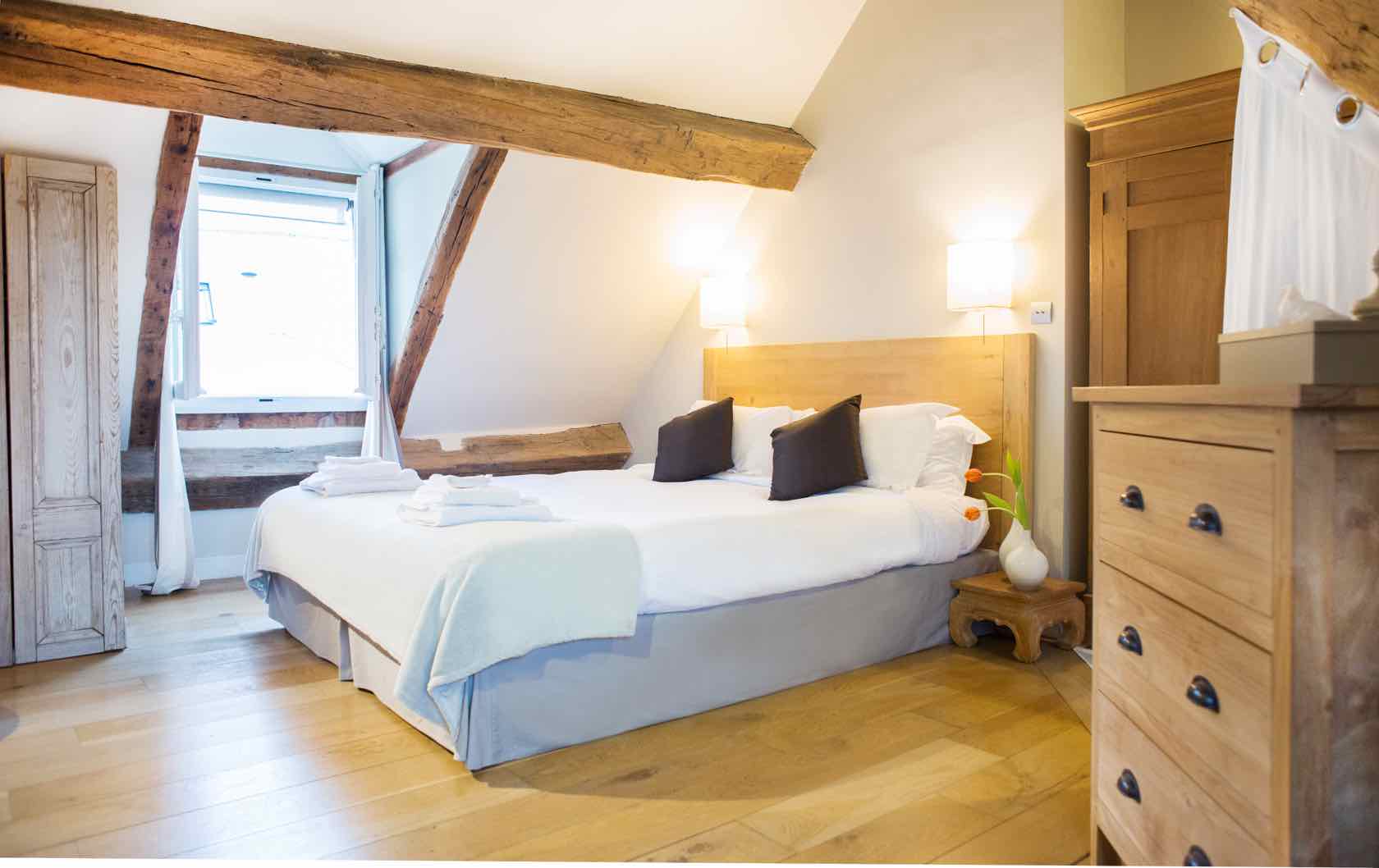 Brittany
This gorgeous duplex in the heart of the Marais has its two bedrooms on the upper level, making it a great spot if your traveling companions have different bedtimes. Additionally, its stellar location makes exploring the historic Marais neighborhood easy, with markets and museums right at your doorstep.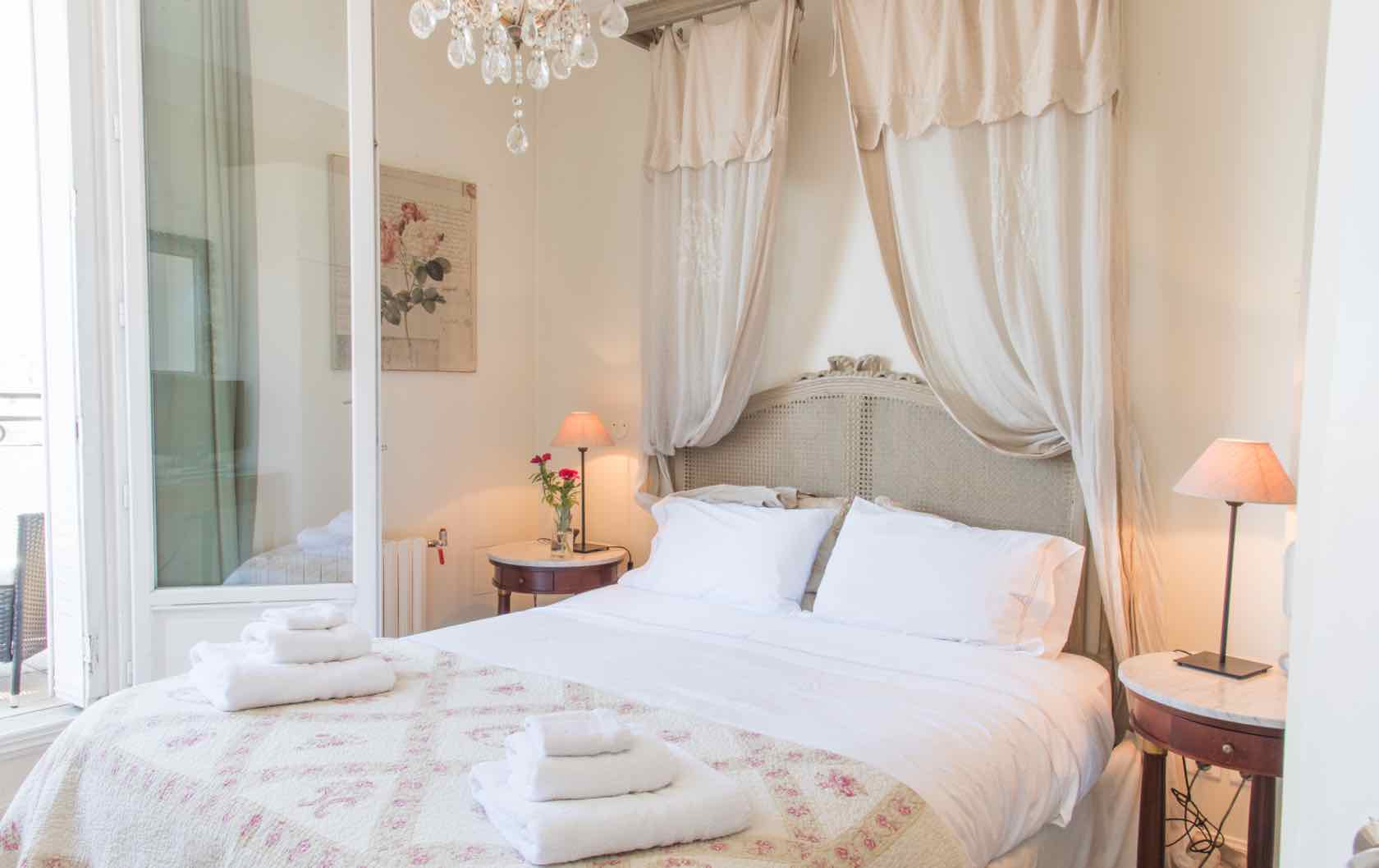 Château Latour
Two bedrooms and a stunning view over Paris- what more could you ask for? The Château Latour apartment's bedrooms feature soaring views over both the Eiffel Tower and all of Paris, while the apartment itself has an incredible 7th floor (8th floor American) balcony for optimal enjoyment, especially when the weather is nice.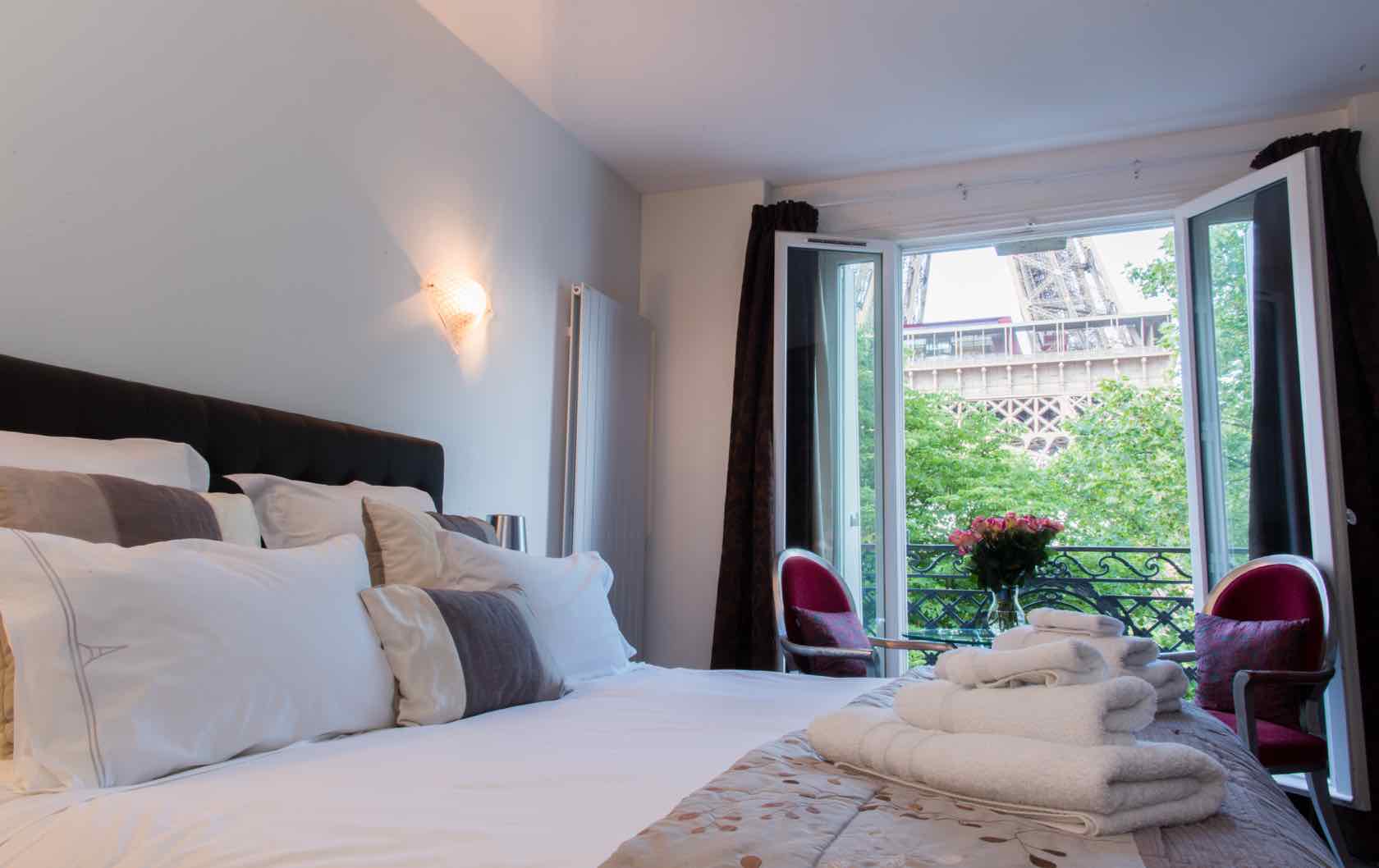 Viognier
If you want to feel like you can reach out and touch the Eiffel Tower from your balcony, the Viognier apartment will fulfill that exact dream! This would be an ideal apartment for two couples, as the single beds in the second bedroom can be put together to form a king bed.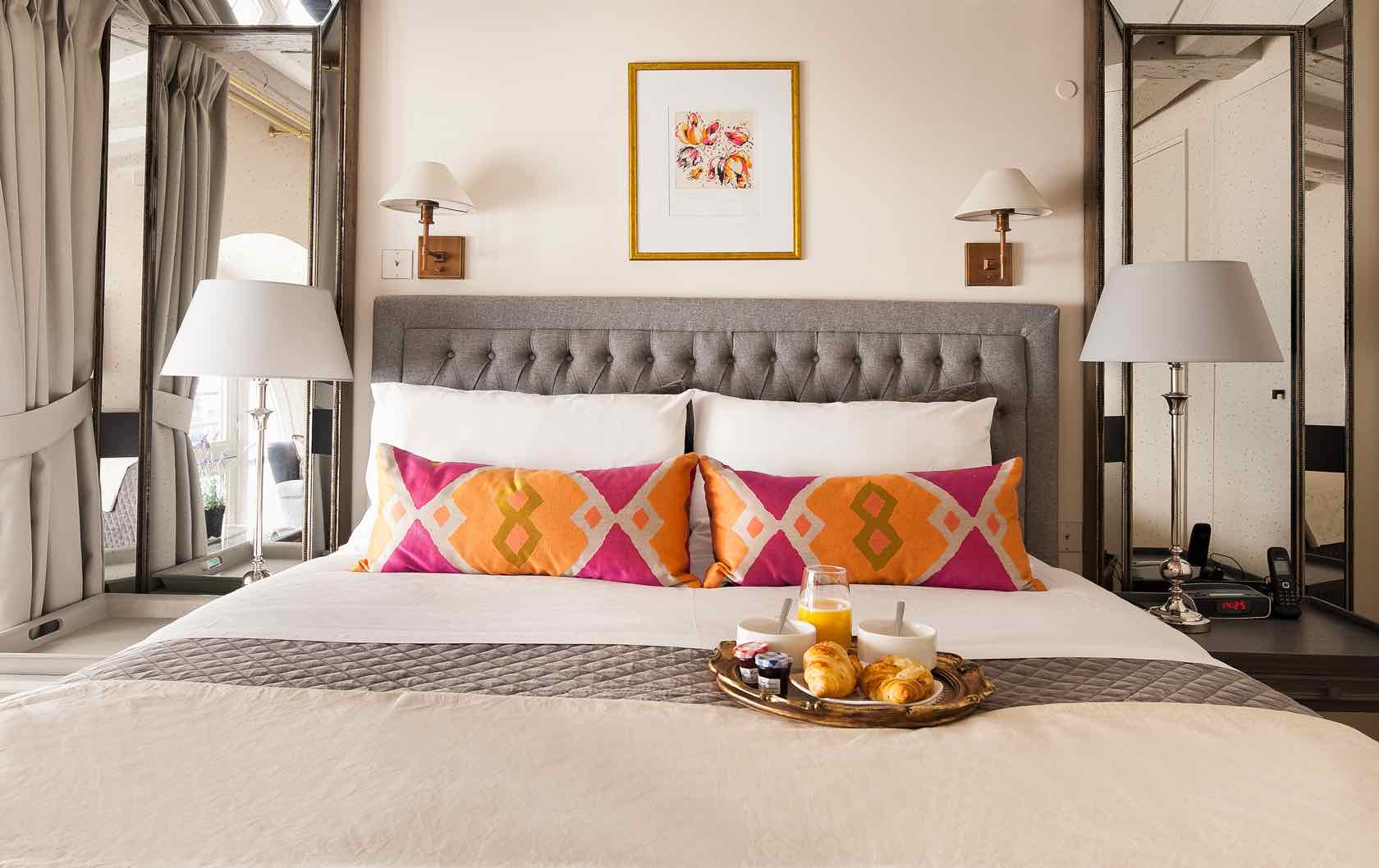 Anjou
How could we talk about some of our favorite two-bedroom apartments without mentioning one at La Place Dauphine? The Anjou apartment has a handicapped accessible studio on the ground floor of the duplex, with the larger living space on the top floor. It's perfect for anyone whose group wants to do different things, as each floor is equipped with either a kitchen or kitchenette, and are separately accessible.
This is just a taste of the two-bedroom Paris vacation rentals we have to offer. Give our reservations team a call at 1-888-520-2087 from the USA or email [email protected] to kick-start your Paris planning!