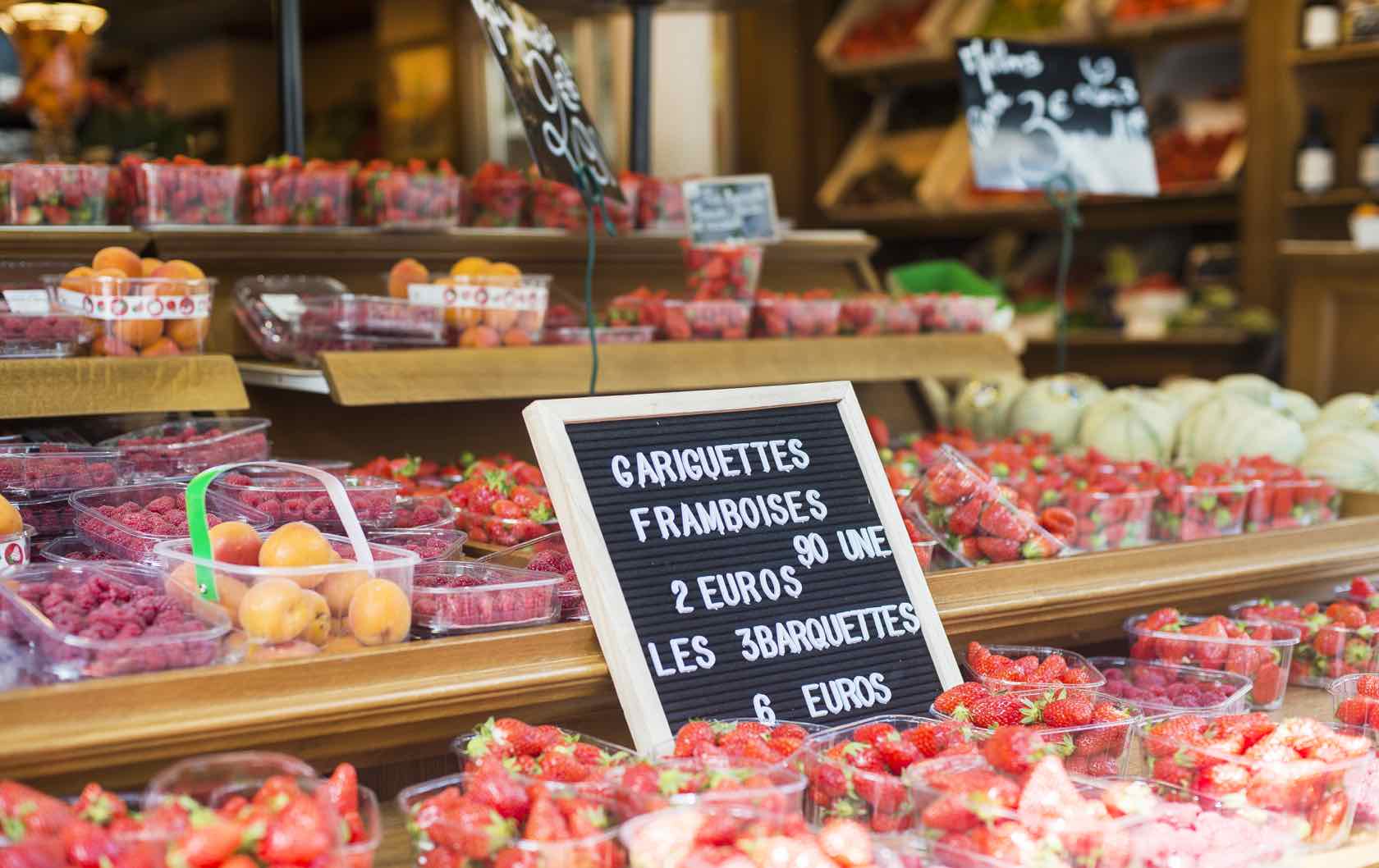 Paris is one of the gastronomical capitals of the world for a reason. In addition to its Michelin-starred restaurants and beloved baguettes and cheeses, travelers also visit for the myriad of food streets in Paris. There is a food street for every type of traveler and budget, and many of these streets are located within walking distance of our Paris Perfect vacation rentals. Here are some of our favorites!
Fantastic Food Streets in Paris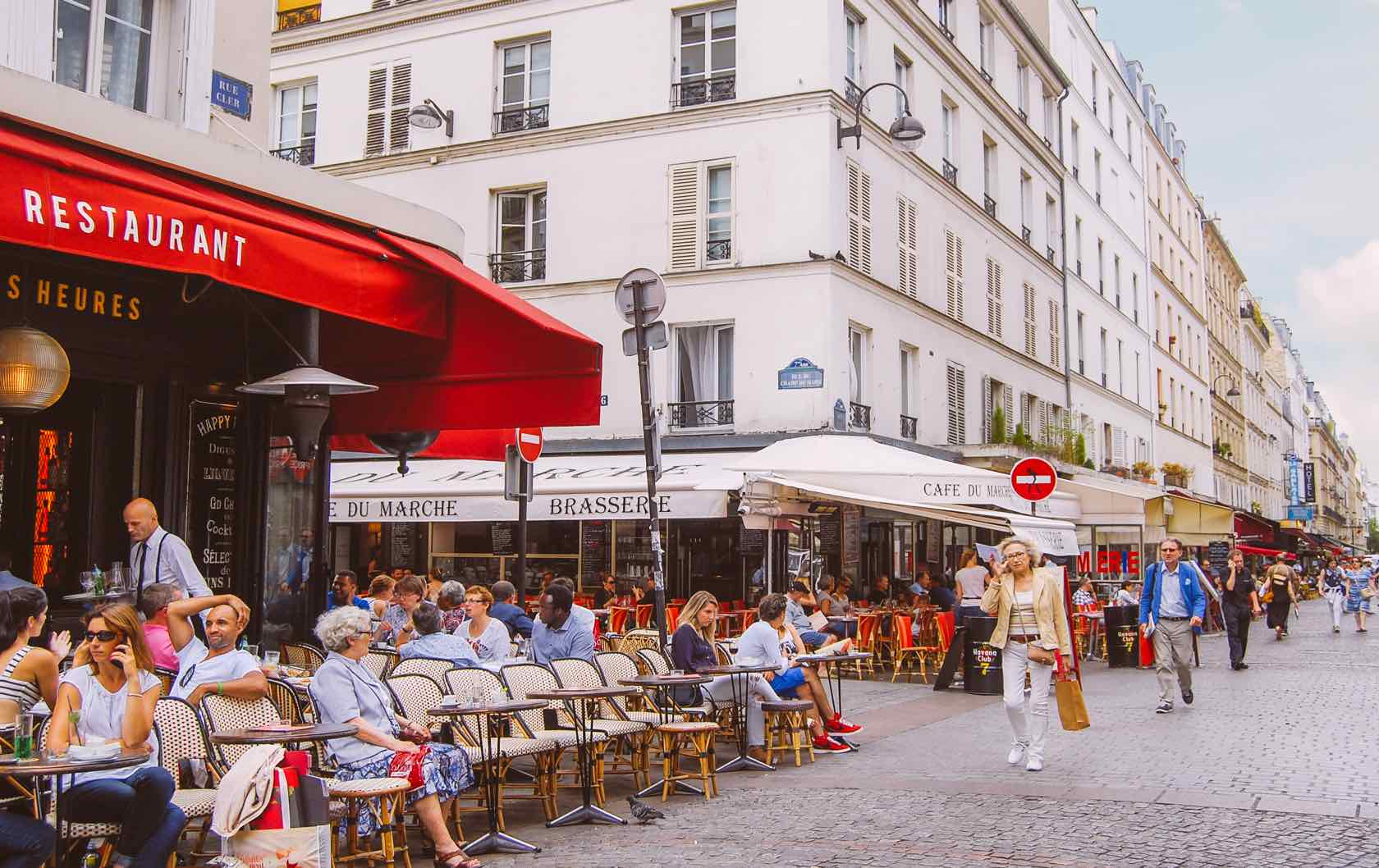 Rue Cler
Rue Cler is arguably one of the most popular food streets in Paris. Located in the 7th arrondisement, very close to the Champs de Mars, the Eiffel Tower and Invalides, this is a pedestrian-only thoroughfare. This street is known for having very high-quality products, so it's more expensive than some of the other food streets, but you know that what you're getting is top-notch. Also, we don't recommend heading there on Mondays, as some of the shops are closed. If you visit on Sunday, make sure to get there in the morning.
Nearest Metro Stop: Ecole Militaire, La Tour Maubourg or Invalides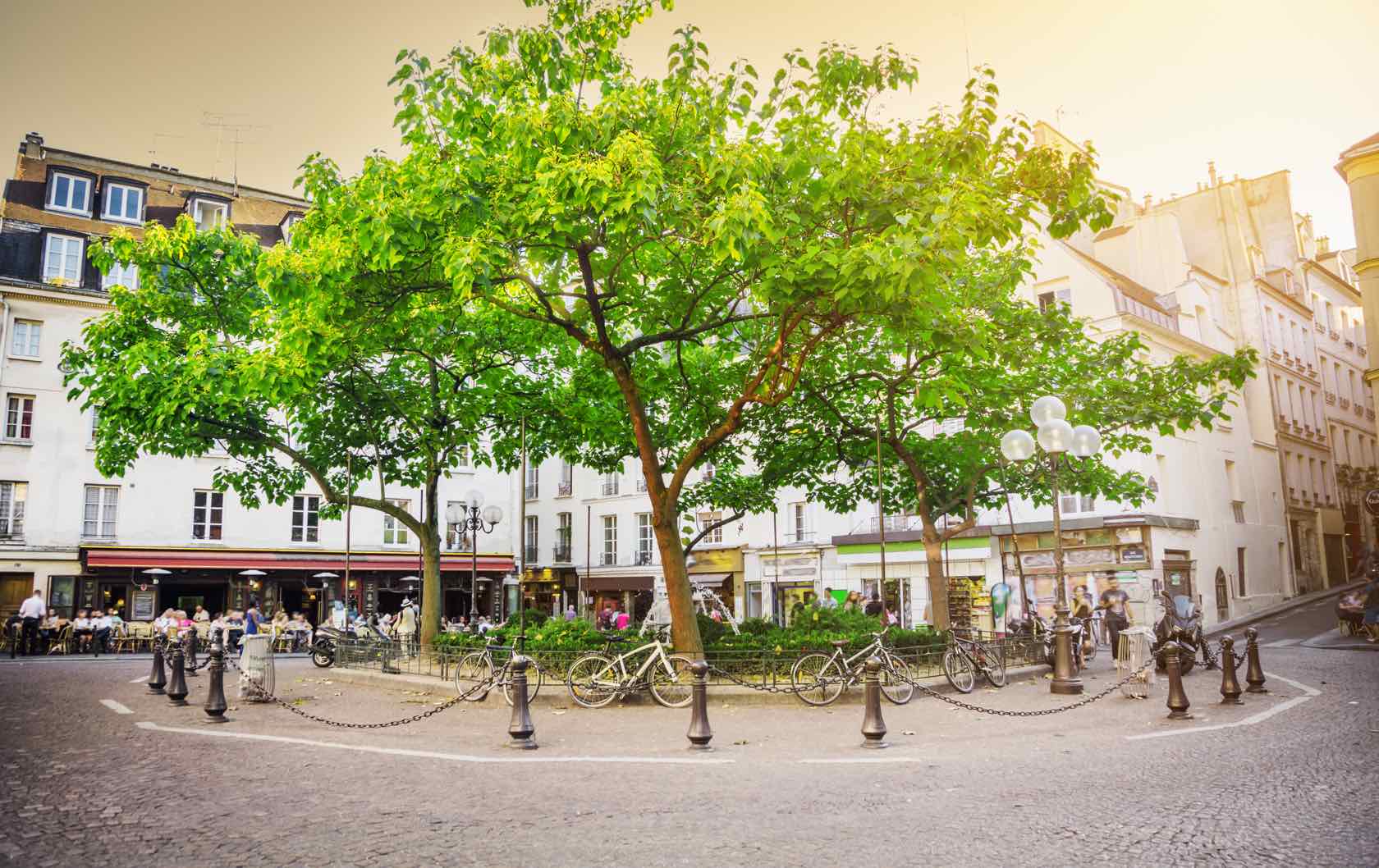 Rue Mouffetard
This street is deceiving at first: though it's one of the oldest streets in the city, it's recently been populated with chain cafes and restaurants that cater to wandering tourists. Head beyond that to the open-air market on the southern end of the street, near Square Saint-Médard. You'll find vendors selling fresh fruits, vegetables and fish, along with a few independent specialty shops. The church in the square is also stunning!
Nearest Metro Stop: Censier-Daubenton or Place Monge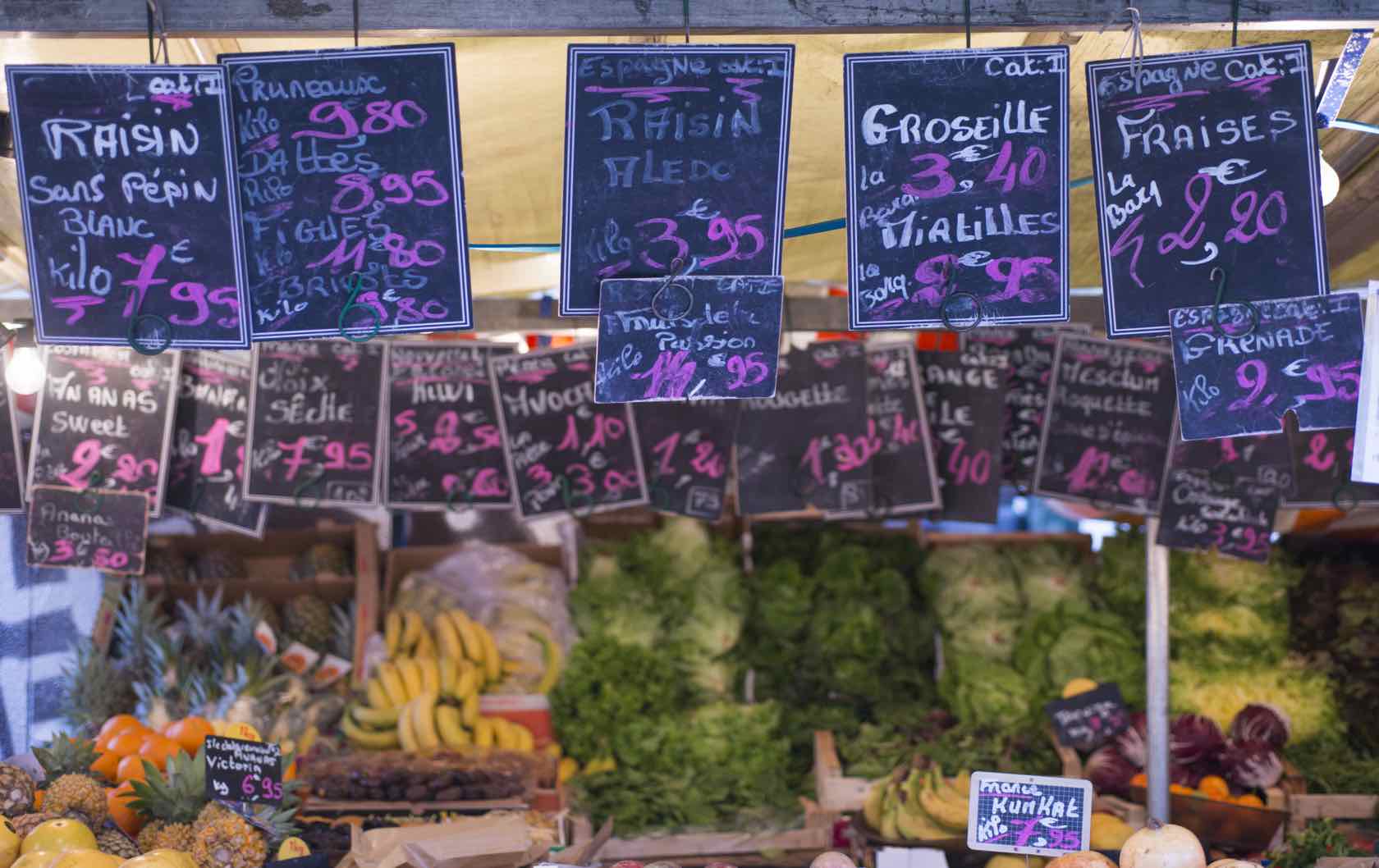 Rue des Martyrs
Rue des Martyrs is not only one of the best food streets in Paris – it's one of the best streets in Paris, period. This street has everything, so if you're in the mood to shop and snack at the same time, we suggest adding it to the top of your list. Book lovers can get lost in Librarie Vendredi, and vintage lovers will feel right at home in Chinemachine, a boutique that specializes in designer vintage clothing and shoes (think Jimmy Choo, Louboutin, Vera Wang). And, of course, the food: try Mesdemoiselles for gourmet madeleines, Maison Brémond for traditional candies and treats from Provence and La Chambre aux Confitures for artisanal jams in over 50 flavors.
Nearest Metro Stop: Pigalle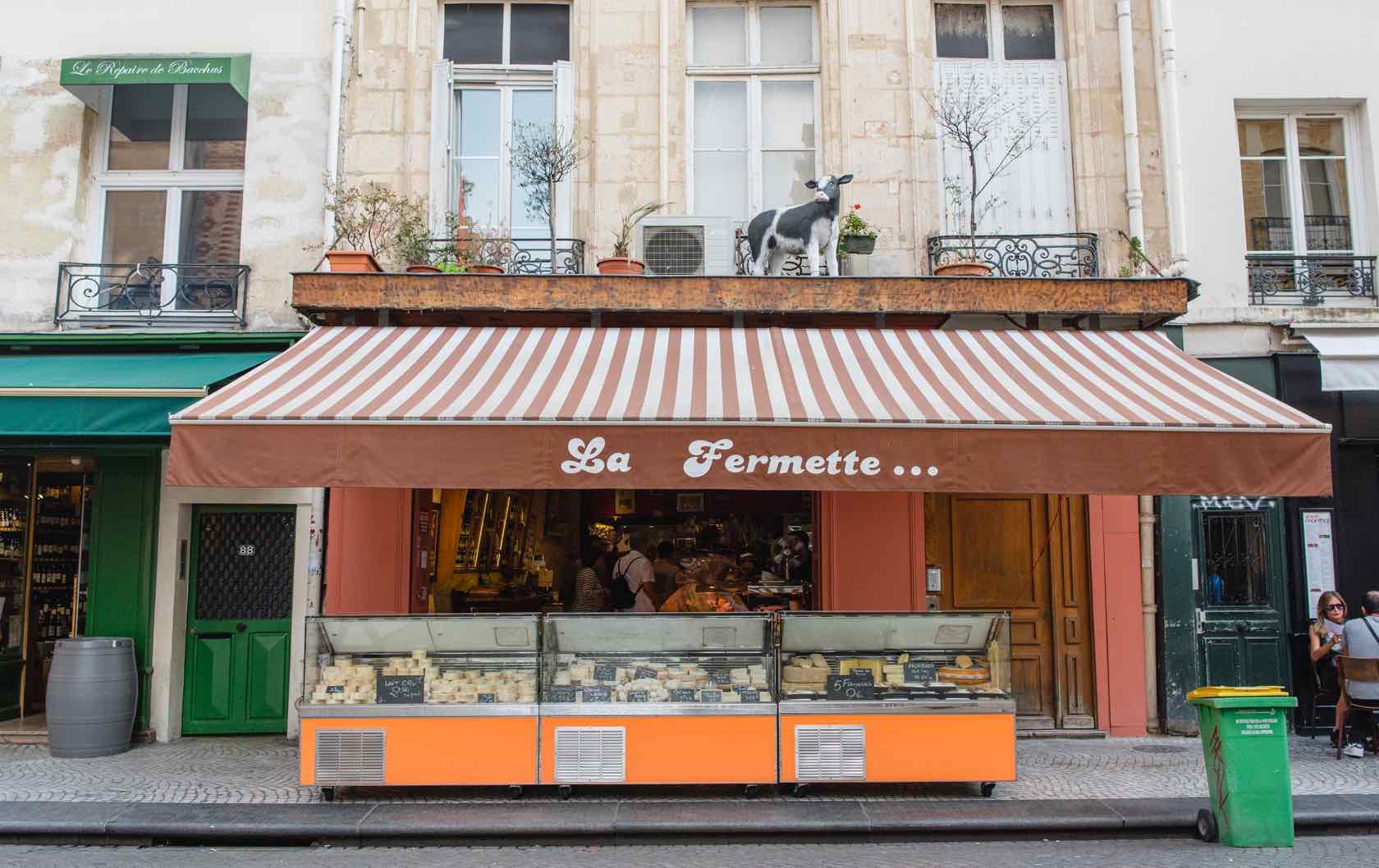 Rue Montorgueil
This street has deep roots in Parisian food history: from the 12th to mid-20th centuries, Rue Montorgueil and the surrounding area were the primary markets serving the whole city. Today, the street is still a main hub for food lovers. In addition to the variety of independent artisans like the cheese shop (Le Fermette), Le Palais du Fruit (fruit and vegetable shop) and Alain Tribolet (butcher shop), there are also a few great restaurants to try. L'Escargot opened in 1832 and is the place to try the famous French dish! For dessert, stop by Stohrer – allegedly the oldest bakery in Paris.
Nearest Metro Stop: Etienne-Marcel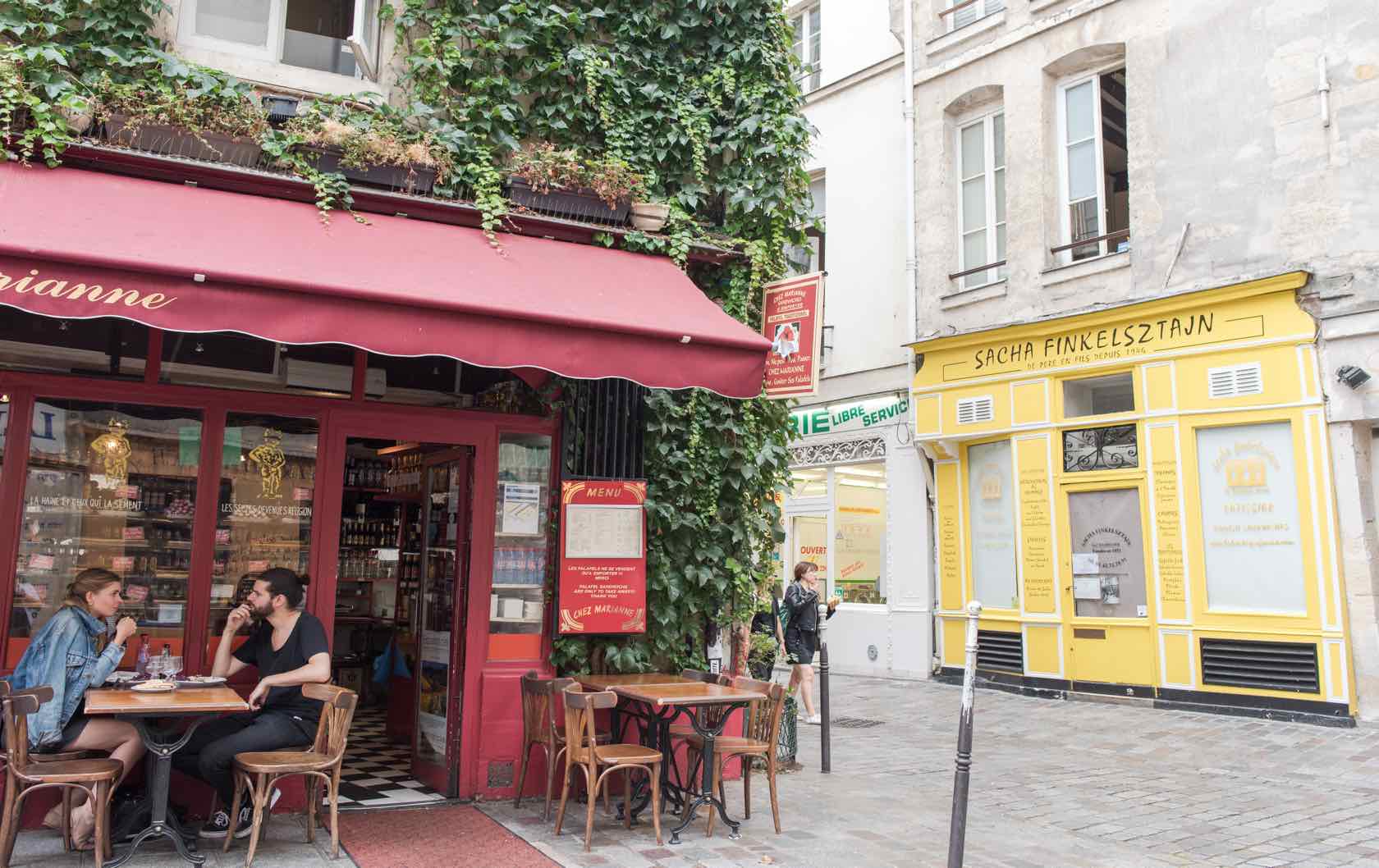 Rue des Rosiers
One of the best food streets in Paris is also one of the oldest: Rue des Rosiers. This street was once the main thoroughfare of the Jewish quarter of the city, and it was named for the rose bushes that used to line the walk. Today, there are delis and shops where the rose bushes used to grow, and visitors stand in line for over an hour to taste the delicious falafels at L'As Du Fallafel, or to marvel at the original cobblestone streets. We also recommend Sacha Finkelsztajn for Yiddish baked goods.
Nearest Metro Stop: Saint-Paul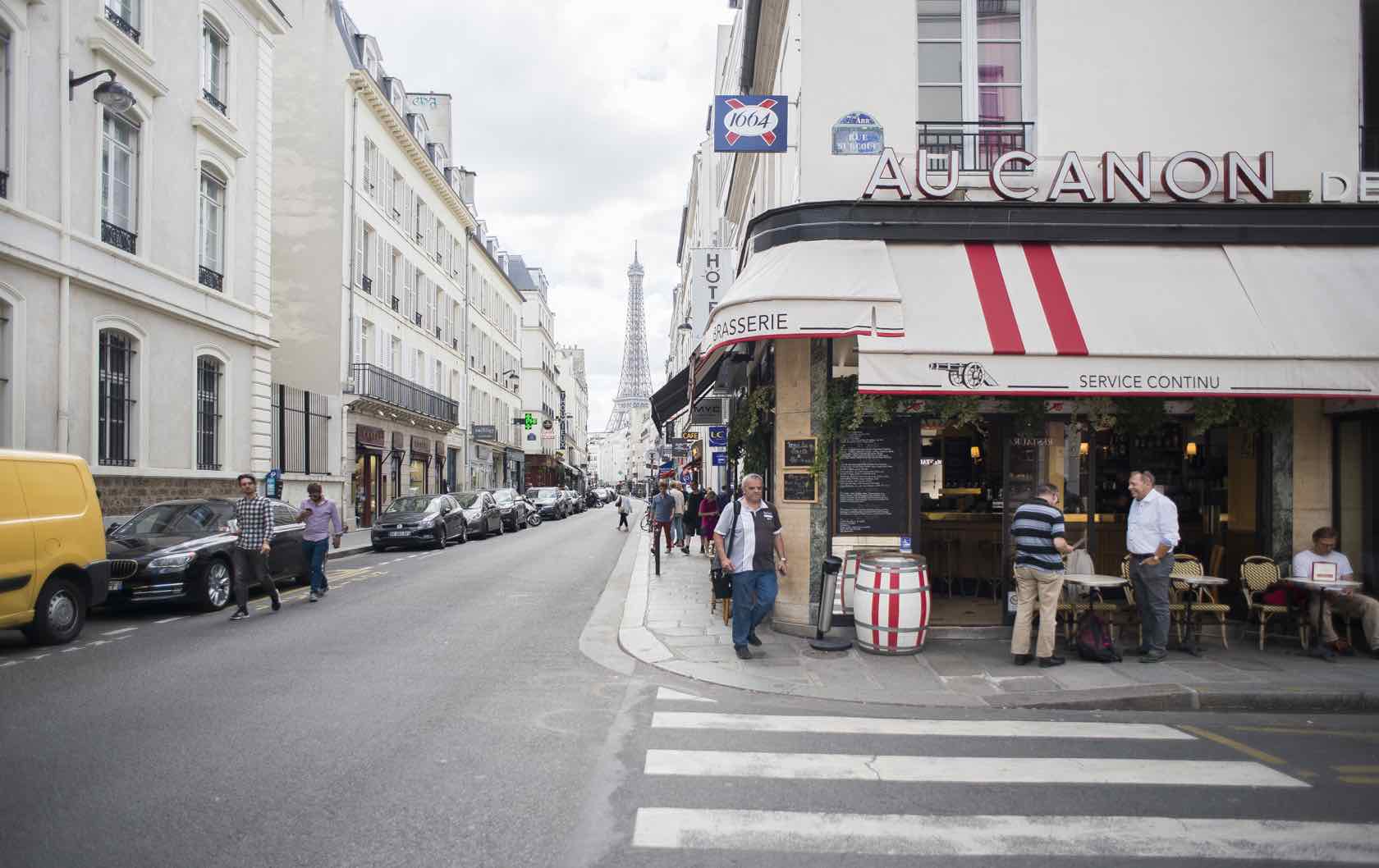 Rue Saint-Dominique
This is the street for anyone who loves pastries and sweets. Can you believe that there are eight bakeries within four blocks? Follow your nose to sample the meringues, croissants, chocolates, and of course, the macarons. Also notable is the shop Maison Dubernet, which specializes in traditional French delicacies like foie gras, cassoulet, and pate. It's one of the best streets in Paris!
Nearest Metro Stop: Invalides or La Tour Maubourg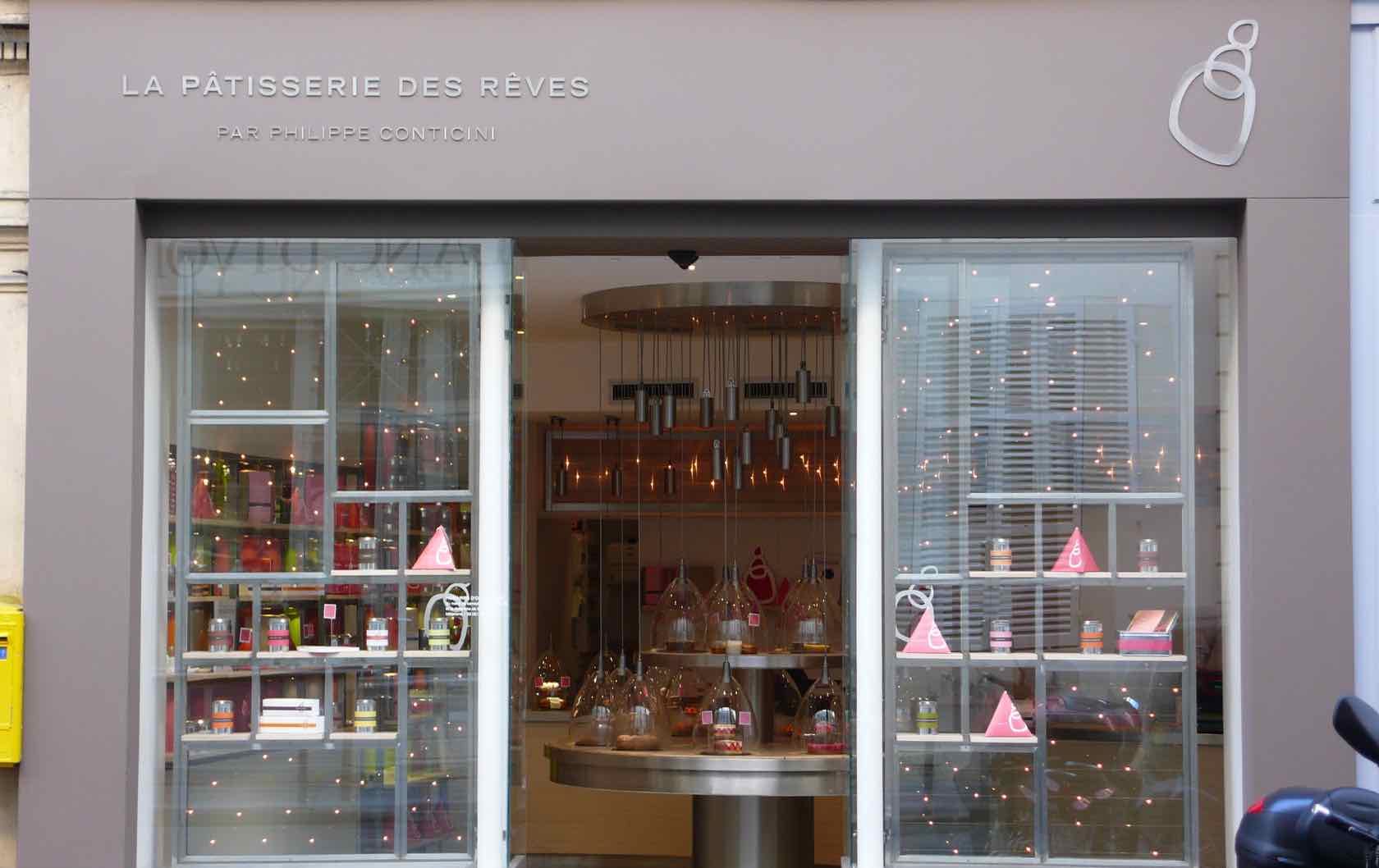 Rue du Bac
Like the Rue Saint-Dominique, this street is for fans of dessert. Rue du Bac is rumored to be the street where the famous French pastry the millefeuille was invented in the 1860s. It's also where chocolate devotees will find Foucher, a family-owned chocolate shop that has been based on this street since 1819. This street is also neighbors with the famous French department store Le Bon Marche, which has a sister food boutique called La Grand Epicerie, where you can truly find any type of food. If you're visiting Paris in late spring, you can check out the annual Bac Sucré, which is a food festival on Rue du Bac that includes tastings, demonstrations and more.
Nearest Metro Stop: Sèvres – Babylone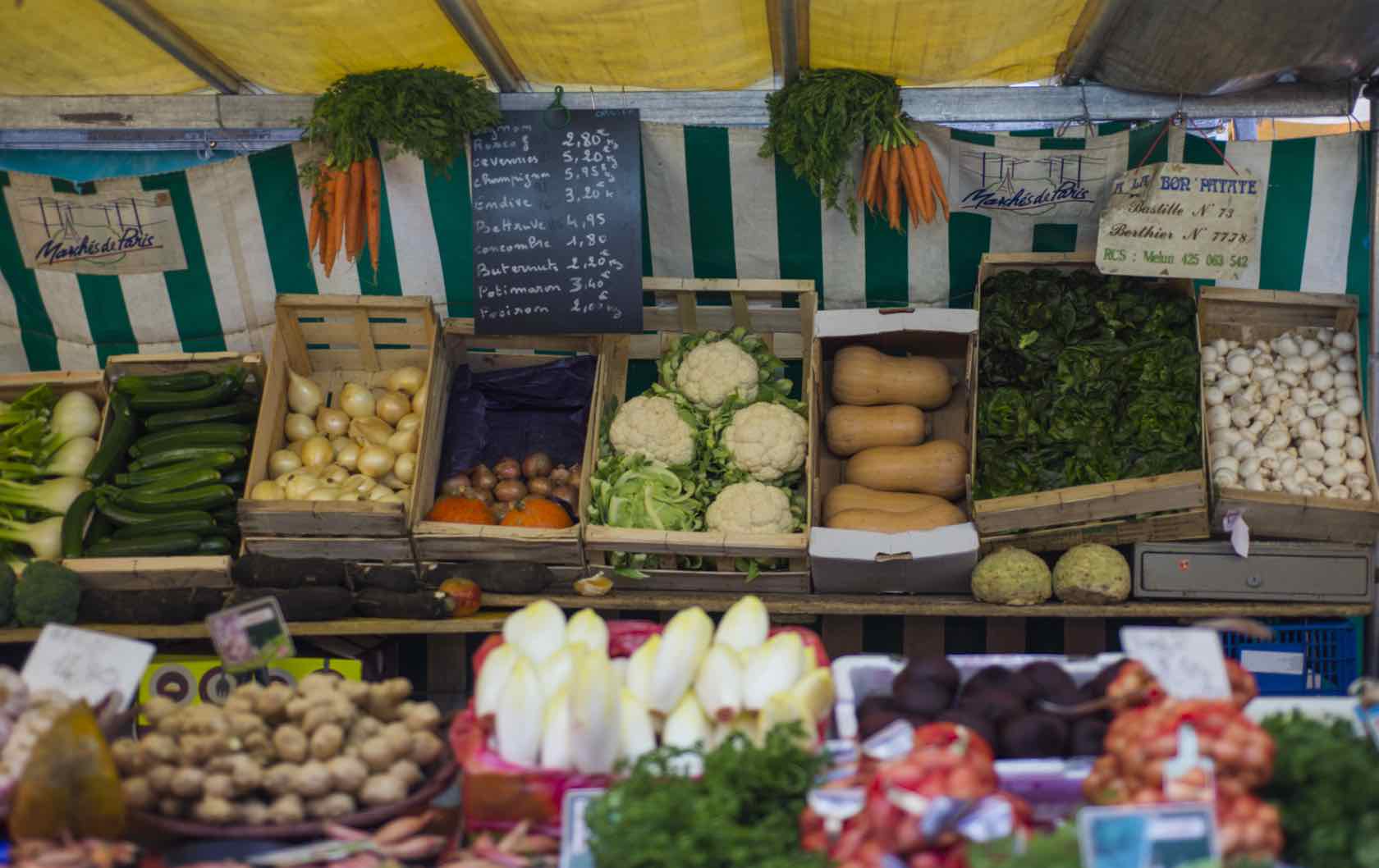 Rue de Lévis
This food street in Paris is truly a local gem. The artisanal shops and food vendors date back to the 1800s, and the shop owners have fought hard to keep chain stores and big businesses from intruding on their little area of the city. It's one of the markets where you're just as likely to see a CEO rubbing elbows with a waitress shopping after her shift, and you're unlikely to run into as many tourists as you might find on some of the other streets, particularly Rue Cler. And take note: it's best to visit this street before 1pm, and avoid Mondays.
Nearest Metro Stop: Villiers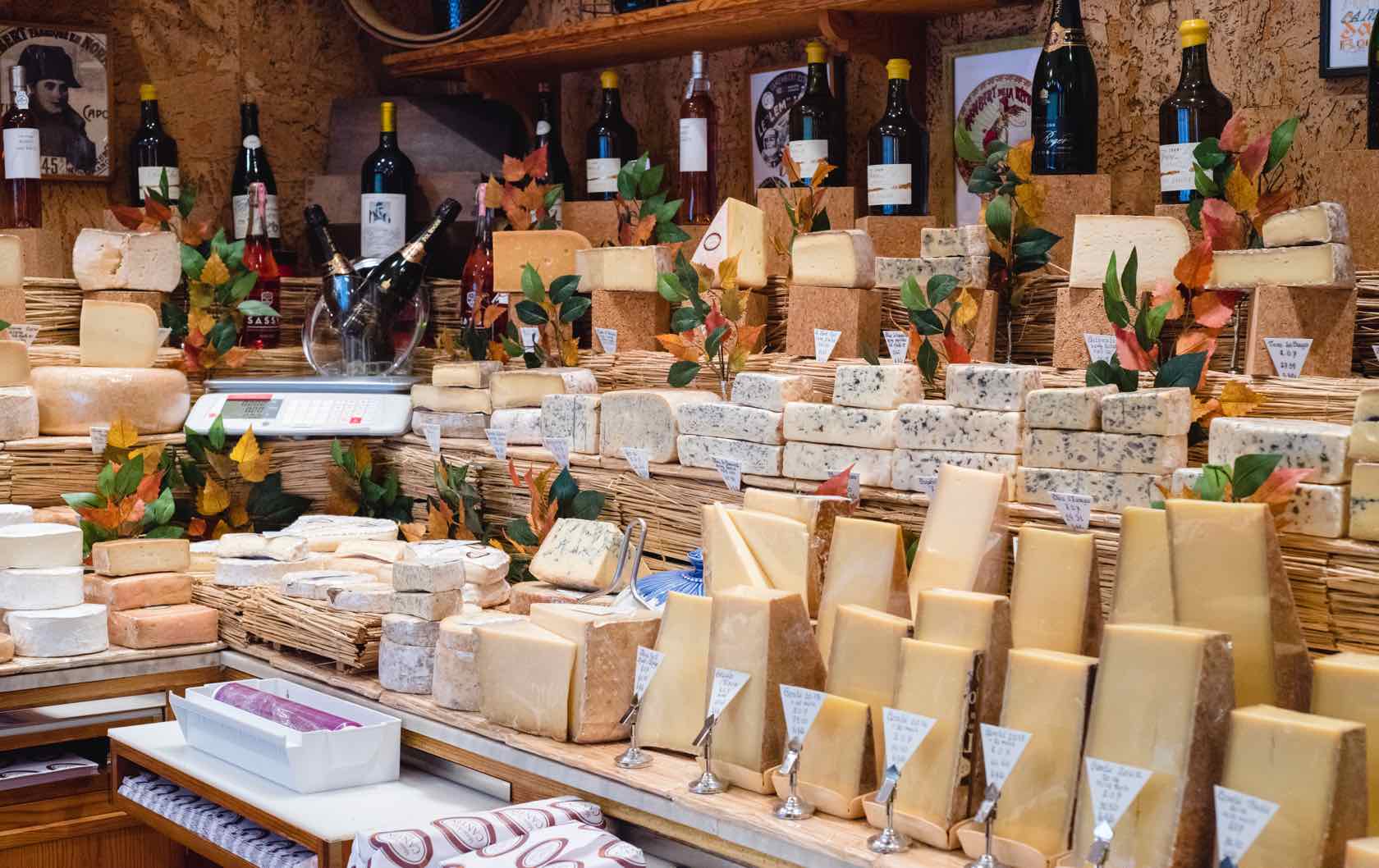 Rue Saint-Antoine
Most of the food streets in Paris are somewhat narrow, tucked away off of the larger boulevards. Not the case with Rue Saint-Antoine, which is a wide, heavily trafficked street with many shops and boutiques. You'll find artisanal, independent shops for each type of French specialty: there is a cheese shop, a chocolate shop, a butcher, a honey shop, a tea shop, and so on. There are also a few modern clothing and shoe shops scattered in between, not to mention one of the prettiest churches in the Marais neighborhood, the Saint-Antoine church. If you step off the metro at Saint-Paul and see the merry-go-round, you're in the right place.
Nearest Metro Stop: Saint-Paul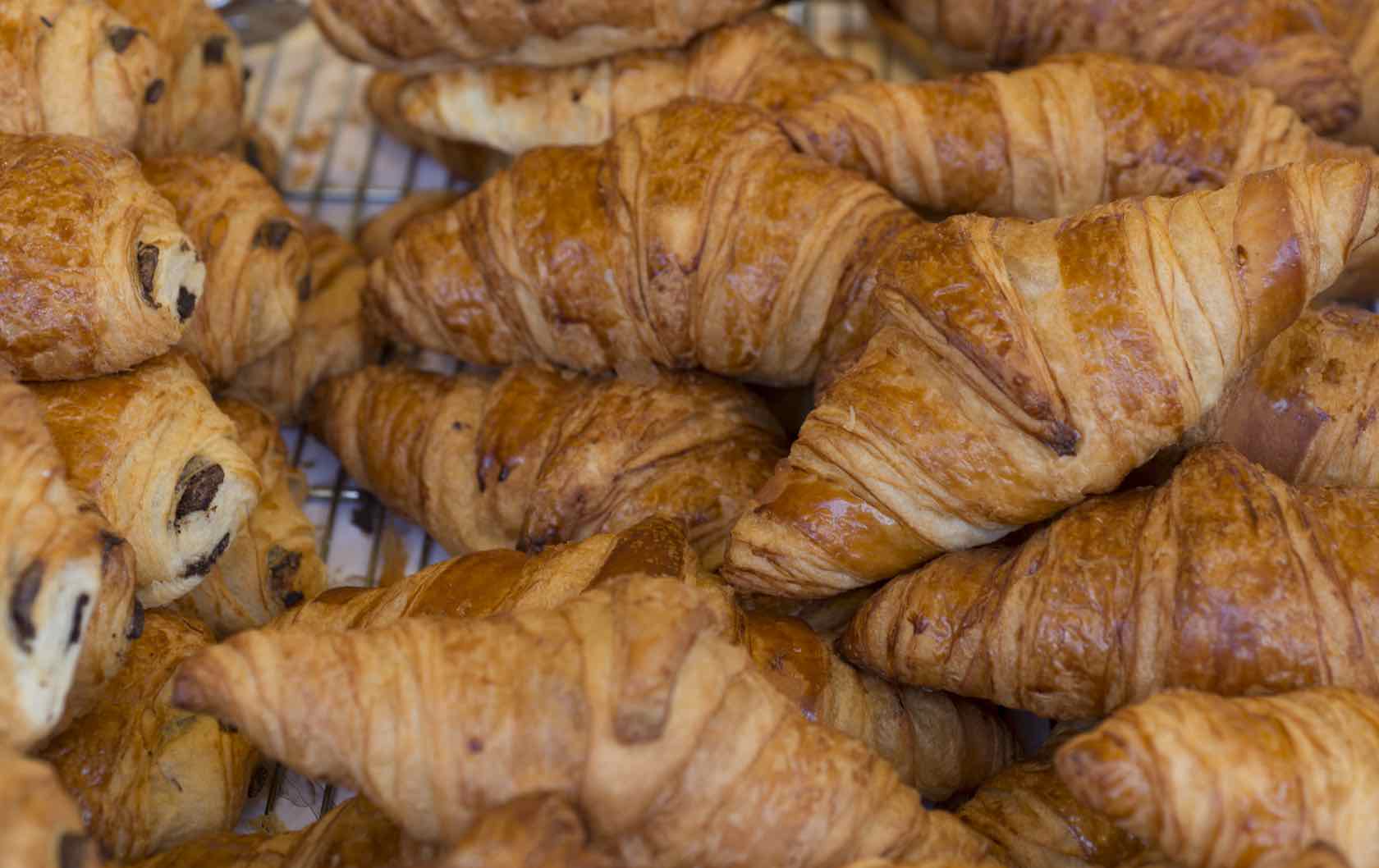 Rue Daguerre
Anyone who loves French films might recognize Rue Daguerre from one of Agnes Varda's films: Daguerréotypes, a documentary about the people living and working on this little market street. Varda loved this street; she claimed it had absolutely everything you needed to live all along one street: a butcher, a fruit shop, a bakery, a hairdresser, a grocery store, a tailor, etc. It's located in the quieter 14th arrondisement of Paris, where you'll also find the catacombs and the Montparnasse Cemetery.
Nearest Metro Stop: Denfert-Rochereau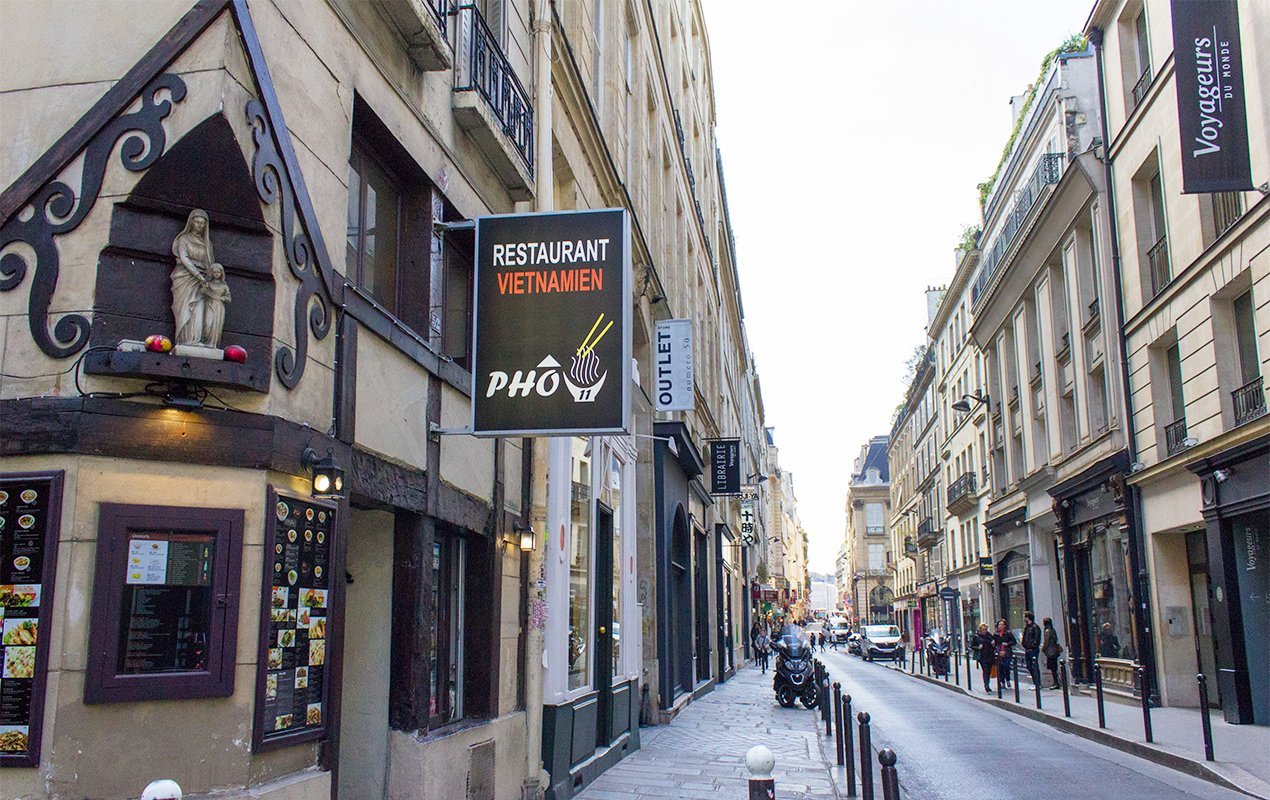 Rue Saint-Anne
When you hear Rue Saint-Anne, do you automatically think of… Little Tokyo? Maybe not. But that's exactly what you'll find when you hop off the metro at Pyramides and take a stroll down this charming street. If you don't get here early enough for dinner, you may be standing in line outside with the locals for a minimum of thirty minutes; the restaurants are tiny and extremely popular. You'll find everything from sushi to ramen and even Vietnamese food, not to mention a bakery that features matcha-flavored chou pastries and other classic French desserts with a Japanese twist.
Nearest Metro Stop: Pyramides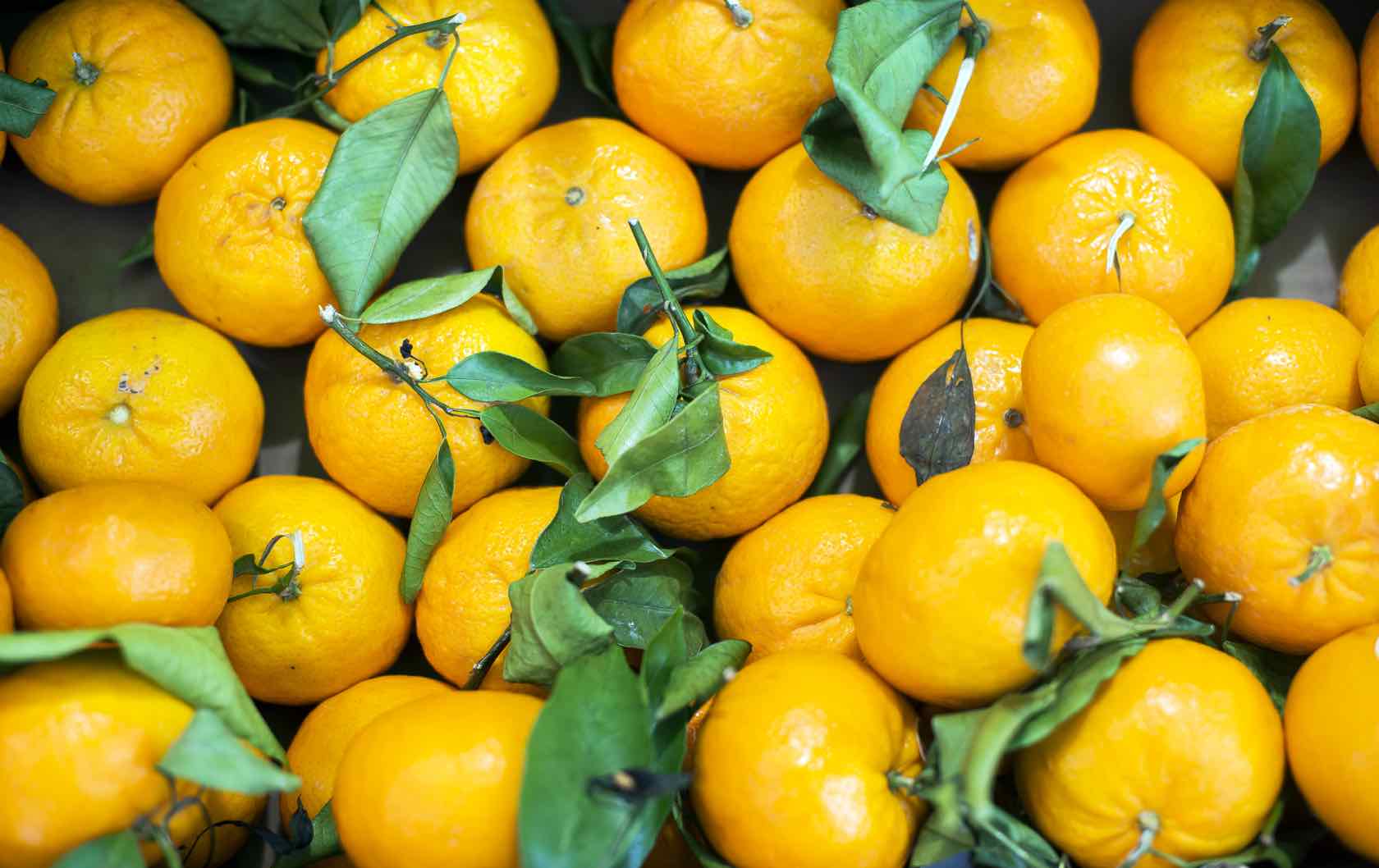 One of the wonderful benefits of renting a Paris Perfect apartment is that you have your very own kitchen! Stop by one of these fantastic food streets and buy as much as you can carry. But first, give our reservations team a call at 1-888-520-2087 from the USA or email [email protected]. They'll get your home-away-from home organized.