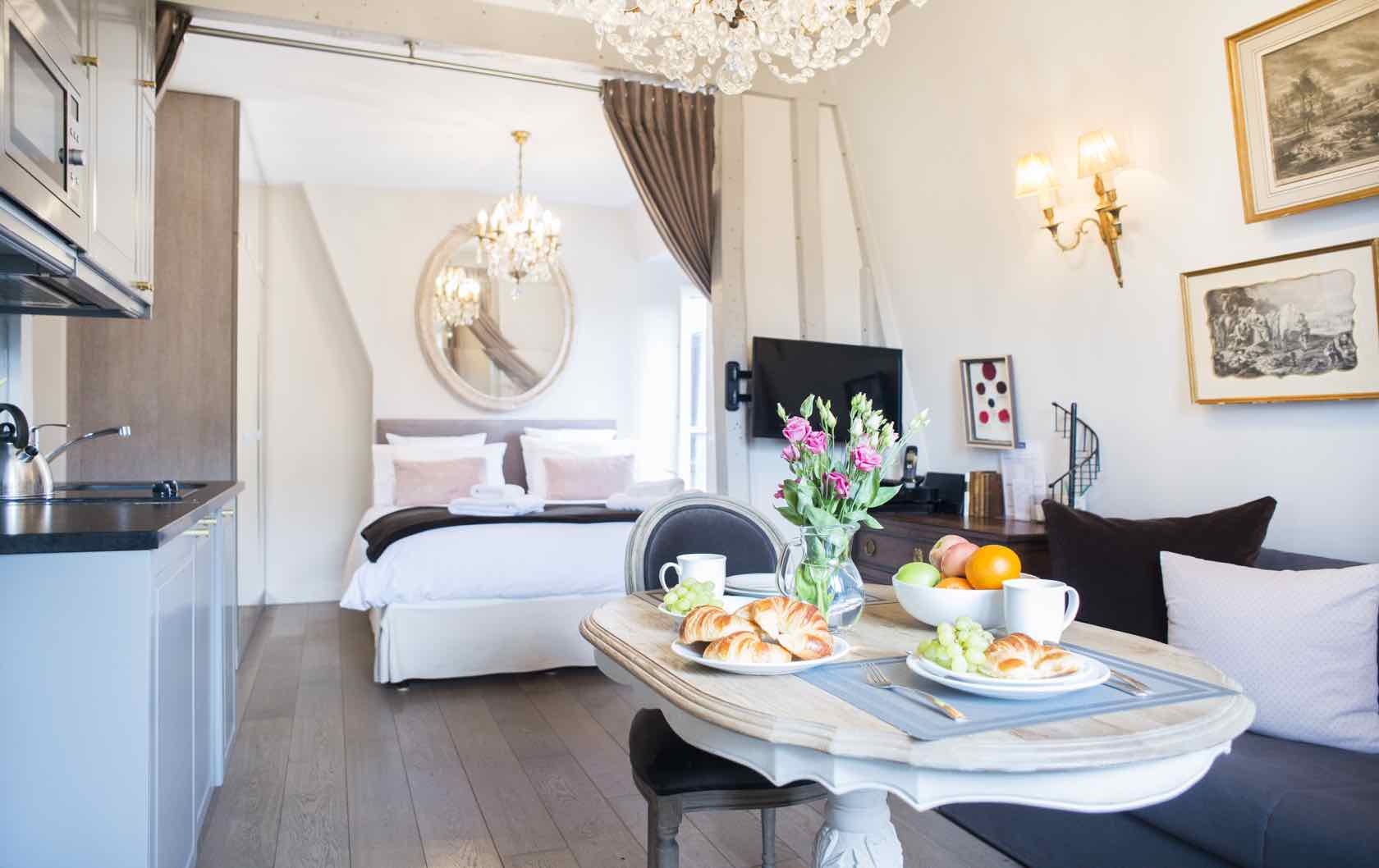 We love a great transformation story, and it doesn't get much better than the Crémant apartment. This ugly duckling was transformed into a swan, thanks to Huff Harrington. The incredible interior design team out of Atlanta has worked its magic on several of our properties, including the Beaune and Cairanne. A few years removed from the restoration, Ann Huff recently stayed at Crémant, which rekindled her love affair with this petit bijou (little jewel). She put pen to paper and wrote a little love letter about this sweet apartment.
Take it Away, Huff Harrington…
I recently had the pleasure of staying at the Crémant apartment in Paris, during one of our Huff'ington trips to France. You may remember that we've blogged about this wonderful little jewel because it remains one of our favorite renovation projects. In fact, the layout and size created such a big challenge that even some Huff'ingtons were skeptical we could pull it off! Figuring out how to turn the studio into a one-bedroom meant literally measuring everything down to the millimeter and convincing the naysayers that it could work.
Pulling off the renovation was a small victory that gave this apartment a very special place in our hearts – and led to this Aha moment, a few months ago:
It was a warm spring evening and I was working at my desk, enjoying a glass of wine, basking in the breeze from the windows, and watching the lights come up slowly on the Eiffel tower as dusk turned to darkness. Suddenly I felt overwhelmed by my affection for Crémant, and in a spontaneous gesture, jotted down 10 things I love about this apartment and sent it off to one of the owners. Having lived through the angst of the renovation, she totally appreciated – and agreed with – the sentiment, and just recently asked me to share it with our readers.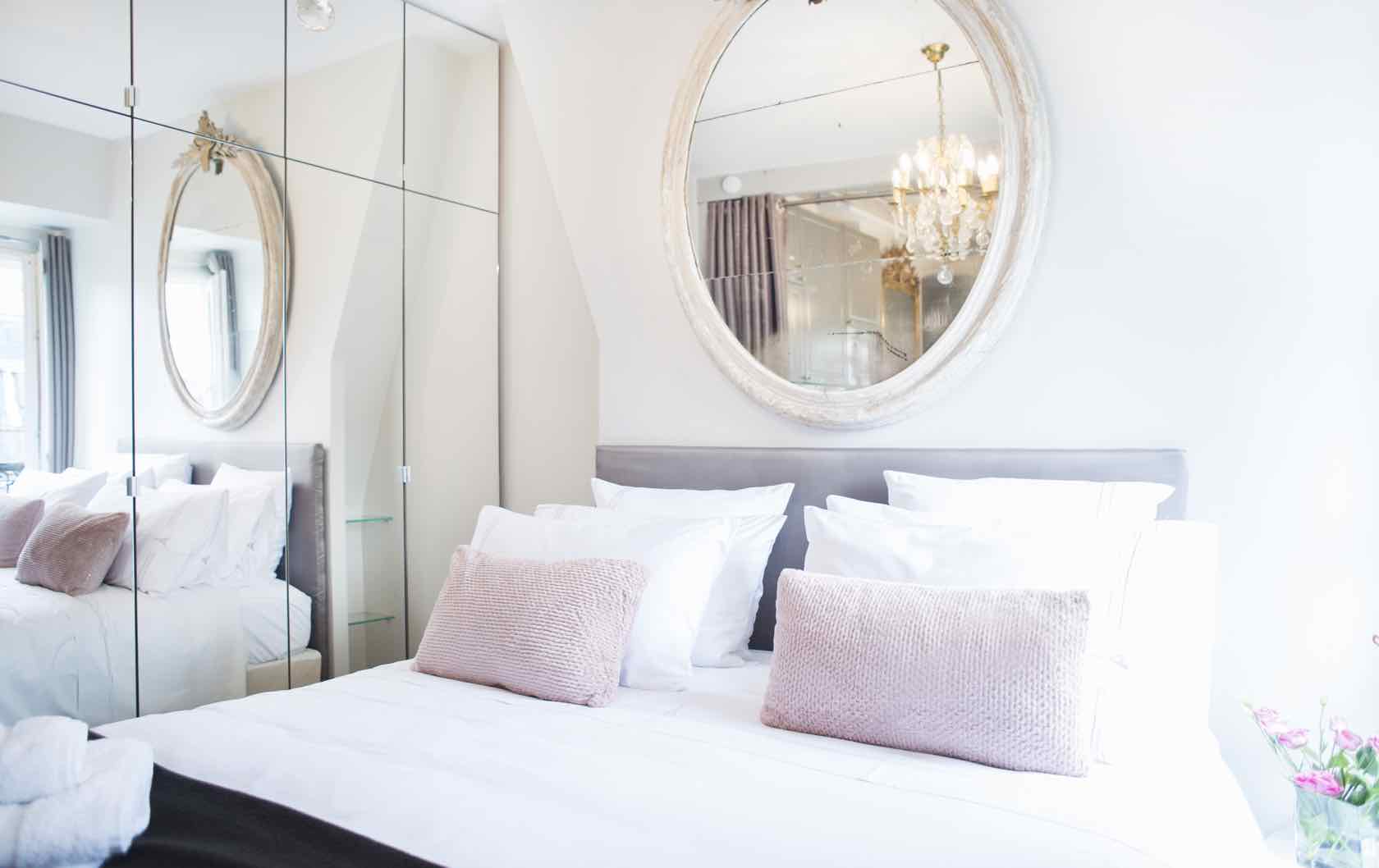 To see all the photos of this remarkable transformation, as well as what Ann loves about this apartment, visit the Huff Harrington blog!
The Crémant is sold out, but to learn more about fractional ownership, go to our Paris Perfect Shared page.
Read more about the transformation story here, here and here.