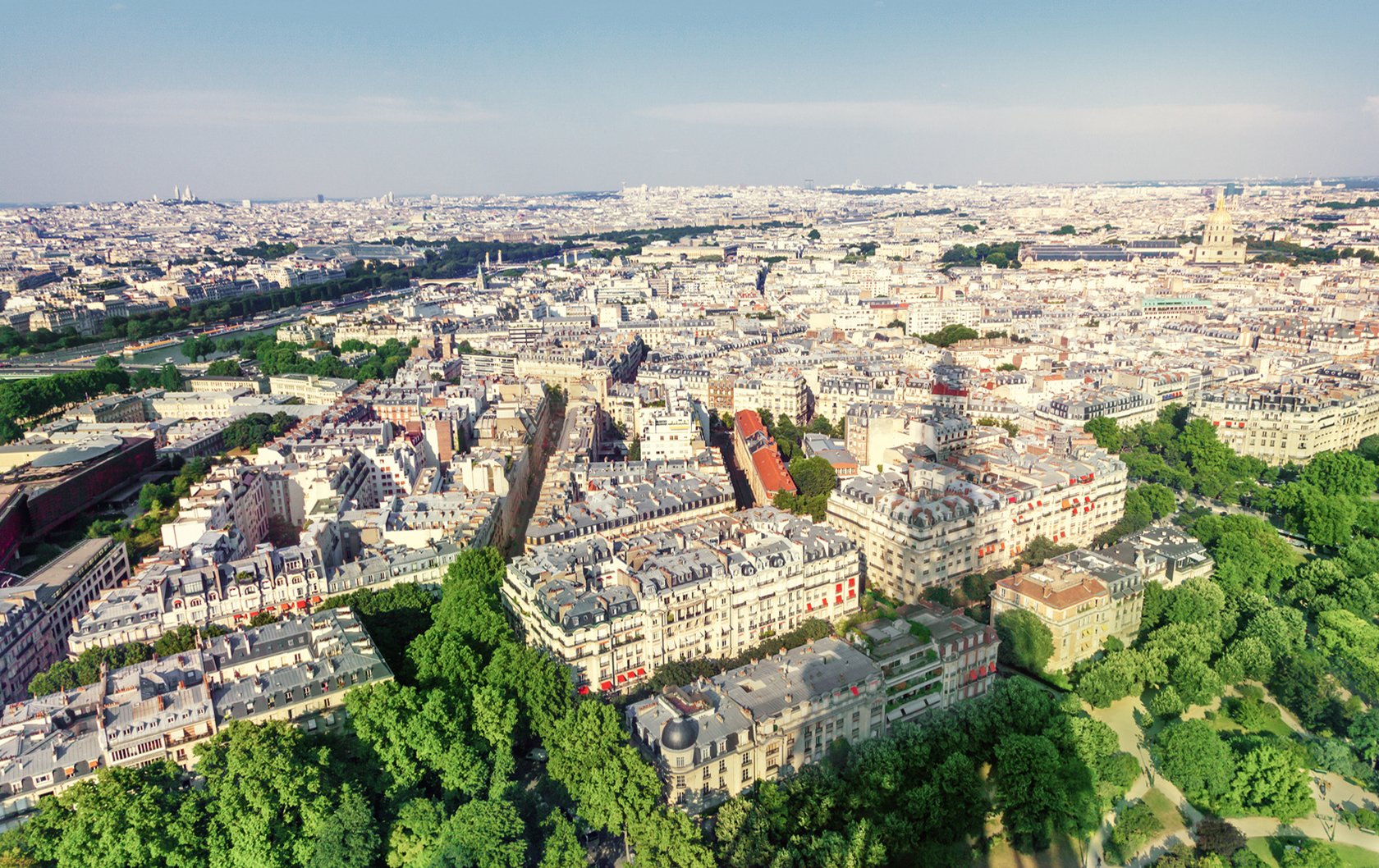 We're back with another installment of the ultimate guide to the 7th arrondissement curated by Oliver Gee of The Earful Tower. Last year Oliver and his lovely wife, Lina of Parisian Postcards, stayed with Paris Perfect in our Bergerac, Calvados and Montagny apartments near the Eiffel Tower. After their time living in the 7th arrondissement, we asked Oliver and Lina to share their local tips for the best things to see and do. Don't miss their guides to the Best Coffee Cafés, Best Streets in the 7th Arrondissement and Best Eiffel Tower Views. The fourth of seven in the series showcases some secrets of the 7th arrondissement that even longtime visitors might not know yet.
Your turn, Oliver!
Secrets of the 7th You Won't Find in a Guidebook
The seventh arrondissement is hugely popular with tourists for a reason. The Eiffel Tower, the Musée d'Orsay and the Rodin Museum are some of the best things to do in the whole of Europe – not just the seventh arrondissement. But let's dig a little deeper. Here are seven spots around the seventh that I uncovered during my stay that don't make the pages of the typical guidebook.
1. The 20th-century pharmacy
If you want to step back in time, visit the pharmacy at 54 avenue de la Bourdonnais. The staff there won't mind you popping in for a look if you smile and say bonjour. They understand very well that they're working in a piece of Paris history. The pharmacy, which is perfectly functioning, hasn't changed structurally since 1910 when it was built. Wooden decor, incredible tiled floors, and a facade that'll catch your eye from across the street. Check it out!
Address: 54 Avenue de la Bourdonnais, 75007 Paris
2. The doorways of rue de Varenne
During my time in the seventh, I imagine I walked down every single street in the district. And – as a huge fan of Paris doorways – I feel confident to rank the rue de Varenne as the best street in all of Paris for its doors. Highlights include the prime minister's residence at 57 rue de Varenne, the the Hôtel de Matignon, and the Rodin Museum entrance. I'd recommend you to walk the entire length of the street, and do it from west to east so the doors just keep getting better. In fact, I did exactly that on a YouTube live walk and 6,000 people tuned in. Check it out above.
3. Chapel of Our Lady of the Miraculous Medal
Did you know that the Virgin Mary is said to have made an appearance in Paris? Several appearances, in fact. In 1830, 24-year-old nun Catherine Labouré is said to have seen her at a chapel on rue du Bac. The Virgin Mary told her to have a special medallion made in a very specific image – and today millions of people wear what is known as the Miraculous Medal of Our Lady of Graces. You can find the chapel at 140 rue du Bac, a chapel that has become a Roman Pilgrimage site that draws people from all over the world. You can even see the incorruptible body of Labouré herself.
Address: 140 rue du Bac, 75007 Paris
4. Deyrolle taxidermy shop
I'd been in Paris for years before I stumbled upon this gem. Deyrolle is quite deceptive because from the street level it looks like an ordinary shop, but once you head upstairs you're met with lions, tigers, bears … you name it. They're all stuffed, of course, and for sale. In fact, you can even rent them for a weekend for a fraction of the cost. If you do make it here, be sure to head to the butterfly exhibit at the back of the shop – it's truly stunning.
Address: 46 Rue du Bac, 75007 Paris
5. Saint Clotilde basilica
I used to be able to see this basilica from my Montmartre apartment (even though it was on the other side of town) and it's so easy to spot thanks to its standout twin spires. The Samuel-Rousseau square out front is lovely and full of chestnut trees, while the inside of the church boasts a magnificent organ and beautiful stained glass windows. The construction finished in 1857, meaning it's nowhere near as old as, say, Notre Dame, but it's still well worth a look and makes for an interesting addition to the Paris skyline.
Address: 23B Rue las Cases, 75007 Paris
6. The unusual animal facade
Head halfway down rue Vaneau and you'll be met with a most unexpected neo-renaissance building. But be warned, if you pass too quickly you might miss it – this one is all in the details. The facade of this residence features sculptures of animal heads, including dogs, bulls, bears and boars. The pillars are filled with playful characters and sculpted foliage and fruits. And the magnificent wooden doorway features intricately carved faces, nymphs and dragons. This building was constructed in 1835, designed by architect Philibert Delorme, and is absolutely worth a photo or two!
Address: 14 rue Vaneau, 75007 Paris
7. Jardin Catherine-Labouré
If you were reading closely before, you'll remember Catherine Labouré, who died a Saint after her vision of the Virgin Mary. Well, there's also a wonderful park named in her honour in the seventh arrondissement. You can find it close to the fantastic Coutume cafe on rue de Babylone. It's surprisingly big and quite well hidden behind an imposing wall, but make the effort because this park is special. It used to be part of a nearby convent but has been open to the public since the late seventies, and features grapevines and romantic corners for a quiet moment with a loved one. Or a takeaway coffee, perhaps.
Address: 29 Rue de Babylone, 75007 Paris
There you have it — the best secrets of the seventh that you won't find in a guidebook, at least according to Oliver. If you're looking for more inspired excursions through Paris, check out these sensational walks. Stay tuned for more in this series showcasing the best of the 7th arrondissement.
The Earful Tower is a weekly podcast with guests ranging from tour guides to TV presenters, cooks to comedians, and authors to ambassadors. If you want more of The Earful Tower, subscribe to his podcast on your phone and check out the links below!