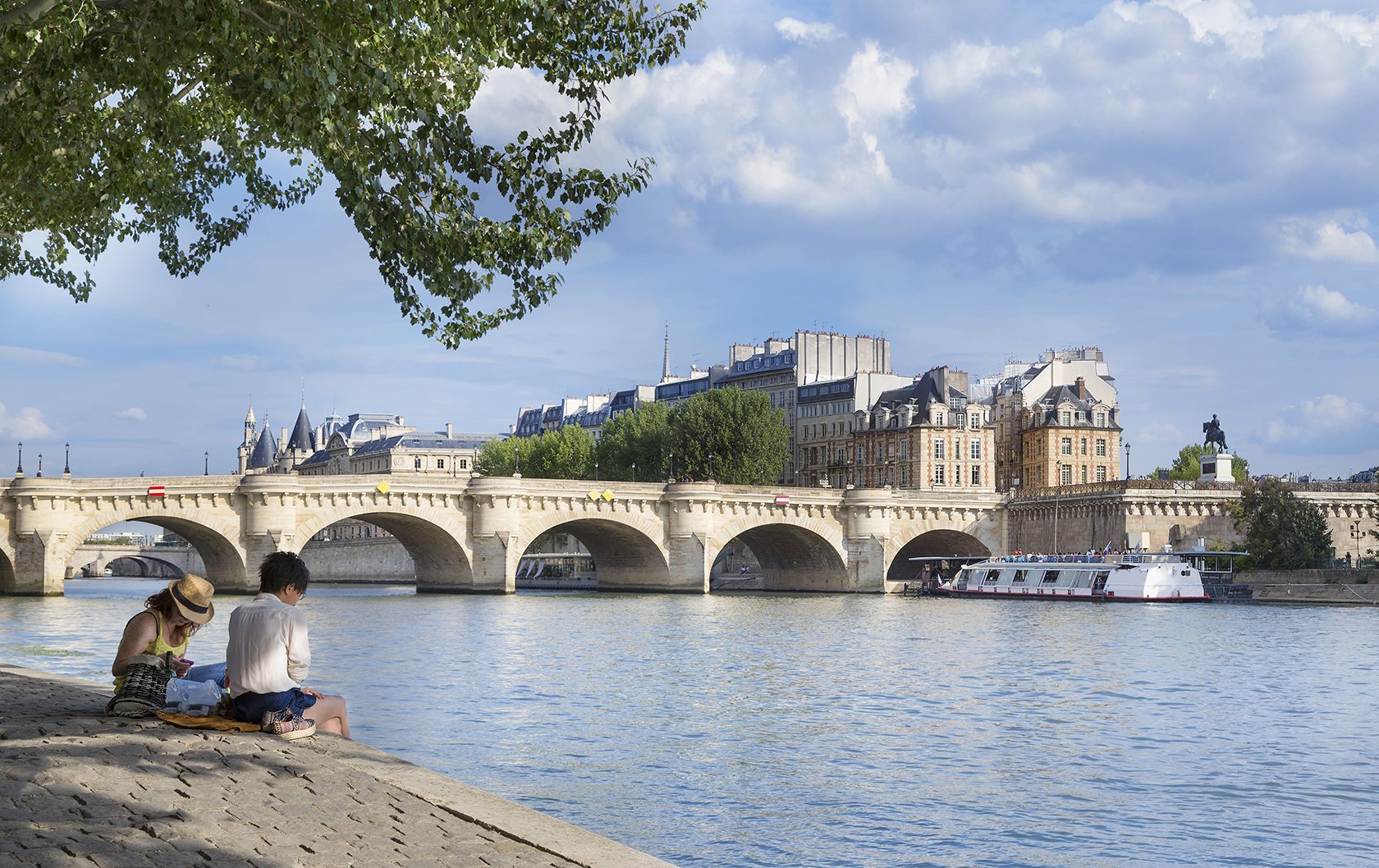 Whether it's your first trip or your home away from home, we've chosen 10 classic Paris experiences that make us fall in love with the City of Light. With so many fantastic attractions in the French capital, it can be hard to choose how best to fill your days on holiday. Make time on your next trip to Paris for these bucket list experiences that are all must-dos, from a simple coffee in an atmospheric café to soaking up Eiffel Tower views at sunset.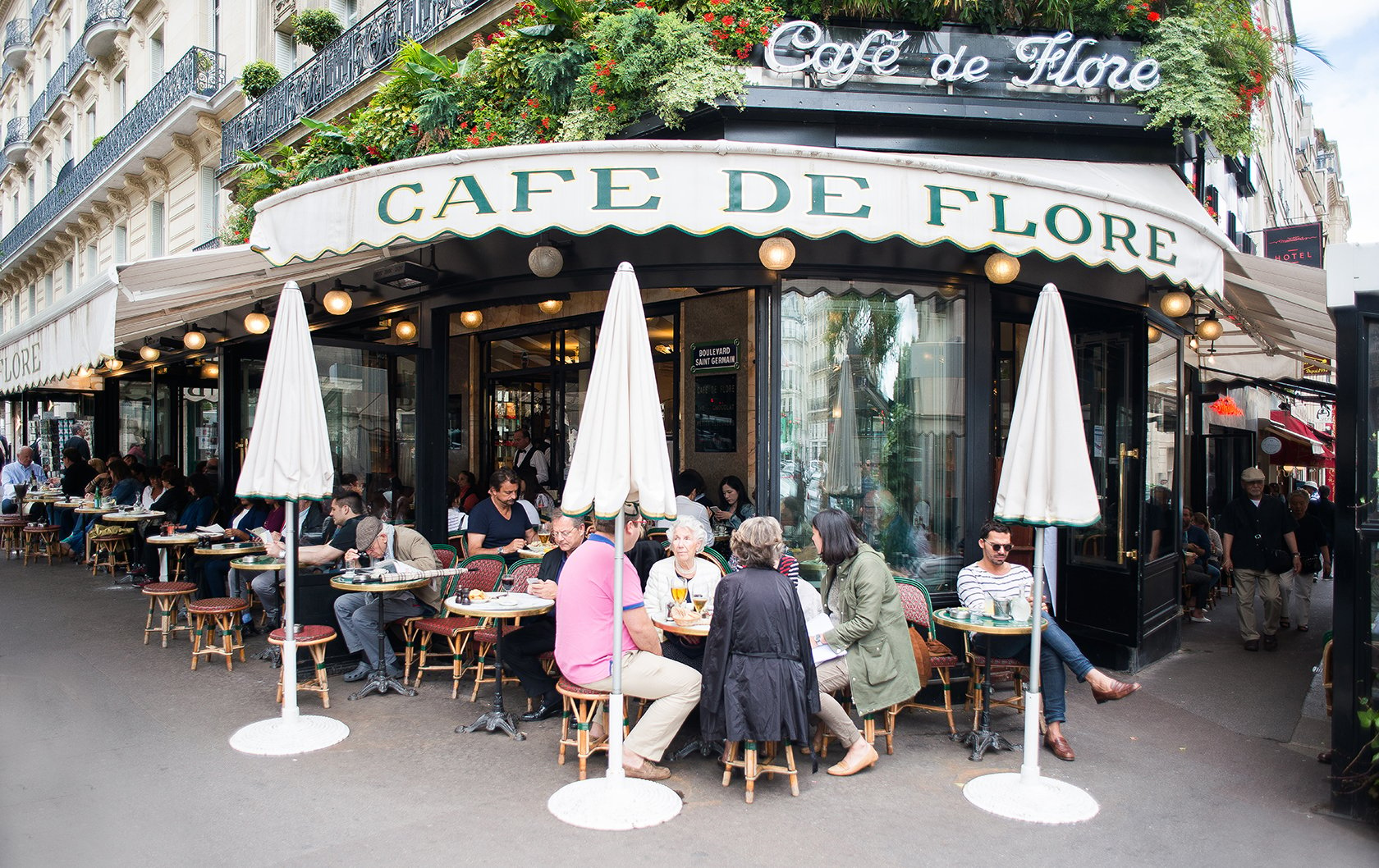 Sip Coffee at an Iconic Café
One of the classic Paris experiences is enjoying a spot of people watching at a gorgeous traditional café. Nab a seat on the terrace with a café crème (espresso coffee with foamed milk) or cosy up indoors with a chocolat chaud (hot chocolate). Iconic cafés in the 6th arrondissement include Café de Flore, which dates from the 1880s, decorated with red booths, vintage mirrors and mahogany. Opposite, famous Les Deux Magots beckons, founded in 1885. Both were legendary hangouts for writers and artists such as Jean-Paul Sartre, Simone de Beauvoir, James Joyce and Pablo Picasso. Café de Flore, 172 boulevard Saint-Germain; Les Deux Magots, 6 place Saint-Germain-des-Prés, 75006
Wander Paris's Twin Islands
Among the loveliest Paris experiences is wandering historic twin islands Île de la Cité and Île Saint-Louis. Set on the Seine river, the pretty pair are connected by Pont Saint-Louis bridge, with ancient Pont Neuf linking them to central neighborhoods on both sides. Larger Île de la Cité is home to towering Notre-Dame Cathedral, dazzling Gothic chapel Sainte-Chapelle (boasting spectacular stained-glass windows), 14th-century palace and prison the Conciergerie (where Marie-Antionette was once held) and a flower market. Paris Perfect has elegant apartments on leafy Place Dauphine and the island is bookended with verdant parks, including Square du Vert-Galant. Île Saint-Louis hosts old mansion houses, triangular park Square Barye and quaint ice cream store Berthillon. 75004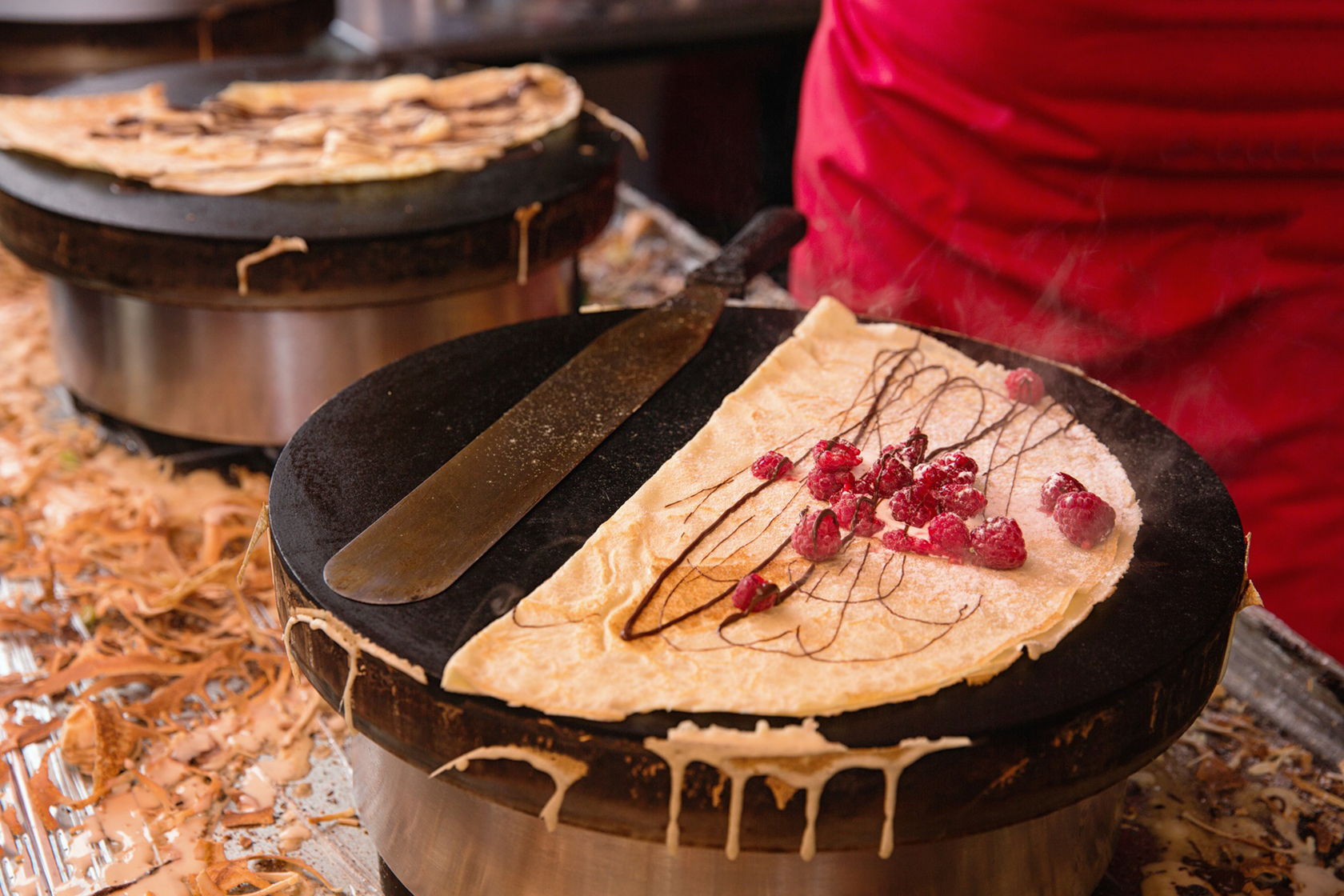 Snack on a Crêpe
While in Paris sample a delicious sweet crêpe or savory buckwheat galette, the French equivalent of pancakes. Associated with Brittany, they're often teamed with a glass of cider. Typical combinations include cheese, ham and egg, spinach and feta, lemon and sugar or orange-flavored Grand Marnier cognac liqueur. Locals also love crème de marrons (chestnut spread). Devour them at street-food stands, get them to go from produce markets or enjoy a sit-down meal at a crêperie, such as popular Breizh Café, with branches from the Marais to the 6th. Breizh Café, 1 rue de l'Odéon, 75006
Shop Up a Storm

Paris has awesome retail therapy to suit all tastes. Fashion shop along rue St Honoré and rue du Faubourg Saint-Honoré for luxury designer brands or interiors hop in Saint-Germain-des-Prés, known for chic homewares boutiques. Paris department stores are also a wow, including Le Bon Marché (24 rue de Sèvres, 75007), Galeries Lafayette (40 boulevard Haussmann, 75009) and recently revamped Samaritaine (9 rue de la Monnaie, 75001).
Meander Through Montmartre
Wander around the bohemian 'village' of Montmartre, perched on a hill in the 18th arrondissement, for dreamy views over Paris. Once the haunt of artists, musicians and cabaret dancers, it's filled with charm, from the white-domed Sacré-Coeur basilica to artist-filled cobbled square Place du Tertre and enchanting museum Musée de Montmartre. Cute cafés Le Consulat (18 rue Norvins) and pink-and-green La Maison Rose (2 rue de L'Abreuvoir) animate the backstreets, along with little gardens and urban vineyard Le Clos Montmartre (rue des Saules). Montmartre, 75018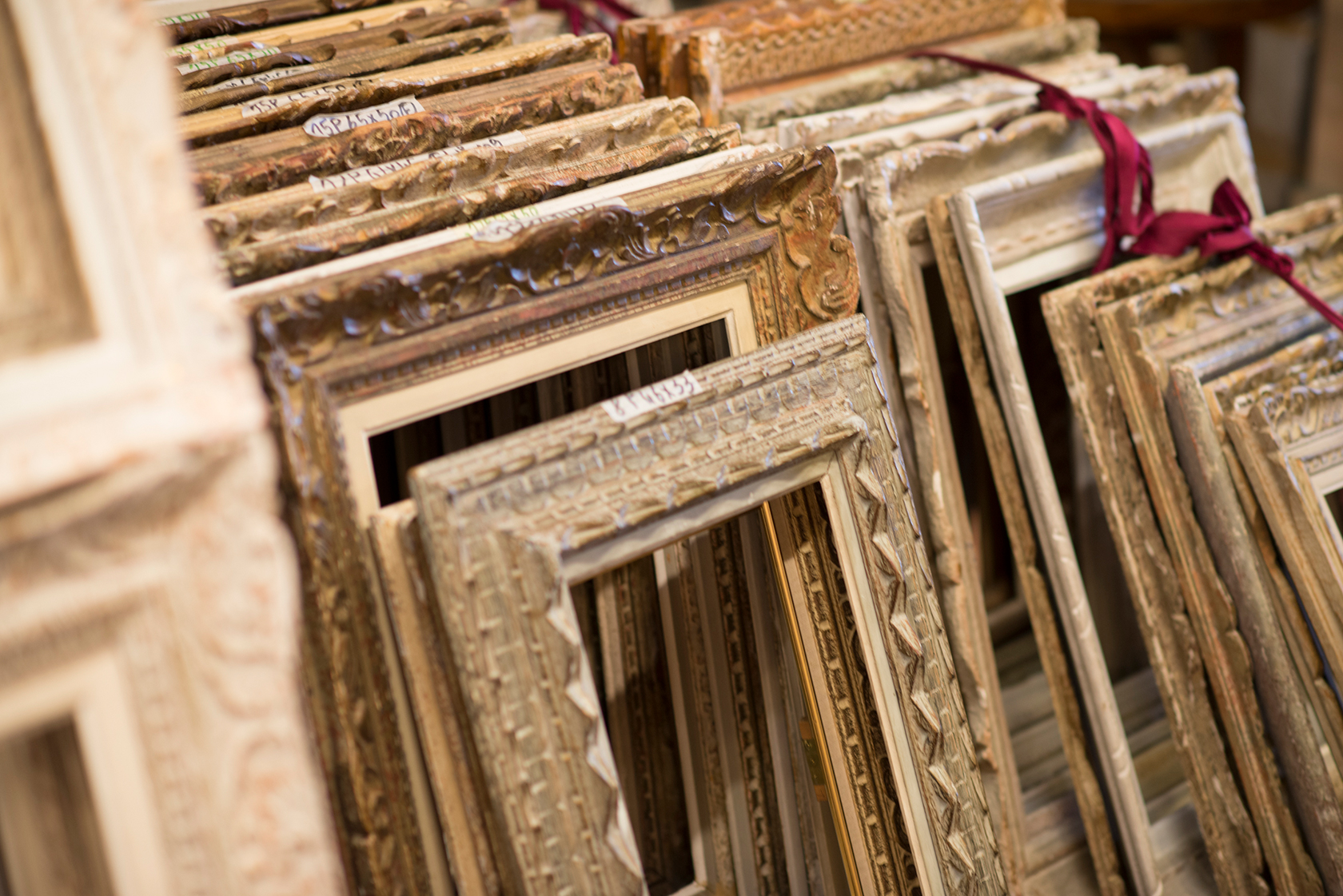 Treasure Hunt at the Flea Markets
Lovers of antiques and vintage clothing should head to Paris's sprawling flea markets. The most famous is Les Puces (The Fleas), officially Le Marché aux Puces de Paris Saint-Ouen, near Porte de Clignancourt in the city's north. Best visited on the weekend, it's the world's largest antique market packed with tempting treasures (see Paris Perfect's tips). In the south of Paris in the 14th, Vanves Flea Market is smaller but also has wonderful finds. Bargain-hunt here at weekends for paintings, ceramics, glass and books. Les Puces, rue des Rosiers, Saint-Ouen; Marché aux Puces de Vanves, avenues Georges Lafenestre and Marc Sangnier, 75014
Lose Yourself in an Intimate Gallery or Museum
Discover Paris's more intimate cultural destinations beyond A-List venues such as the Louvre. The city has more than 130 fascinating galleries and museums, including historic mansion Musée Nissim de Camondo. Near Parc Monceau in the 8th arrondissement, this ornate house museum is filled with the Camondo family's personal collection of 18th-century French furniture and decorative arts. Smart restaurant Le Camondo has an airy courtyard. Musée Nissim de Camondo, 63 rue de Monceau, 75008
Book a Date with Shakespeare
Playwright William Shakespeare was born in Stratford-upon-Avon in Britain, but the independent bookstore that bears his name has become a Paris icon. Pop to inspiring Shakespeare and Company to browse English-language books about the city, the latest novels and rare tomes. The 1951-founded store even played a cameo role in movie Before Sunset, starring Ethan Hawke and Julie Delpy. The location, on the banks of the Seine opposite Notre-Dame, is stunning too, with a cute café open daily. Shakespeare and Company, 37 rue de la Bûcherie, 75005
Stroll in a Pretty Park
Paris is blessed with wonderful parks and gardens, ideal for romantic winter strolls, snapping pink blossom in spring, sun-kissed summer picnics or leafy scenes in autumn. For an ornamental pond, classical sculptures, fabulous flowers and plants, make for the Jardin du Luxembourg, created in 1612. Set in the sixth arrondissement, it was influenced by Florence's Boboli Gardens and is split into French and English style gardens, backdropped by the 17th-century Luxembourg Palace. Irish writer Samuel Beckett loved strolling here. Jardin du Luxembourg, rue de Médicis–rue de Vaugirard, 75006
Admire the Eiffel Tower
One of the most romantic bucket-list Paris experiences is admiring the Eiffel Tower after sunset as its glittering nightly light display illuminates the sky. Enjoy postcard-perfect panoramas from Paris Perfect's vacation rentals, many of which flaunt balconies for sharing French Champagne while toasting the trip of a lifetime. Stylish Eiffel Tower view apartments include Cognac and Chambertin.