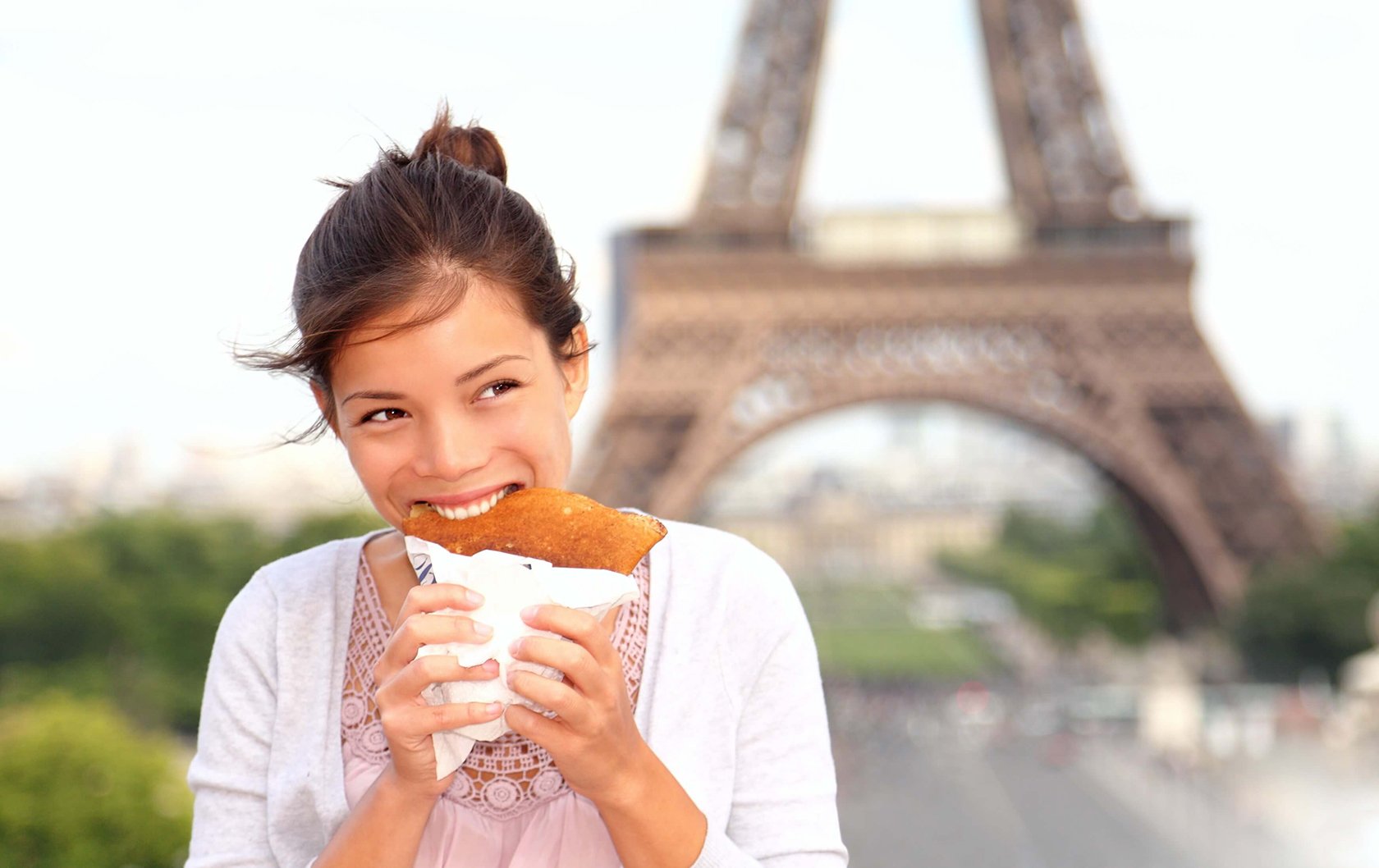 One of the most enjoyable parts of a getaway to Paris is dining on all the great food you can get your hands on, especially if it's near your short term rental. A standout treat in Paris is the crêperies. Stroll the streets of Paris, and you will probably pass by a vendor or restaurant serving crêpes. It's well worth stopping by, ordering one or two, and maybe bring some back to your excellent Vacation Perfect short term rental in Paris. Here's a preview of where to find some of the best spots and restaurants for eating crêpes.
Breizh Café is an outstanding location for both the modern aesthetic and the delicious crêpes. You can order savory crêpes like an onion, ham, and egg crepe or dessert crêpes like something with chocolate with nuts. They also offer unique artisanal ciders. Breizh has multiple locations, including one in the 6th arrondissement (1 Rue de l'Odéon, 75006), which is closer to a number of Vacation Perfect properties.
If you are looking for crêpes with a bit of a different take, you should seek out the Princess Crêpe. This place offers crepes with a Japanese twist. The interior is filled with anime and pastel colors. It is undoubtedly one of Paris's more cute and adorable crêpe spots.
Crêperie Brocéliande is a cozy, delightful crepe spot in Paris. The place is complete with vintage furnishings that you can sit on while you wait for your crêpe to be prepared. In addition, there is a good variety of savory and sweet crêpes.
Sample the Best Crêpes in Paris
It's bound to be one of many delicious treats that you try when you visit Paris and stay in one of our accommodating Vacation Perfect short term rentals. Vacation Perfect can get you started on your Paris vacation. Read about Paris on our Vacation Paris travel blog for more ideas and information about the area. Get in touch with us on our website or call 1-888-520-2087 to learn about renting a vacation apartment in Paris.