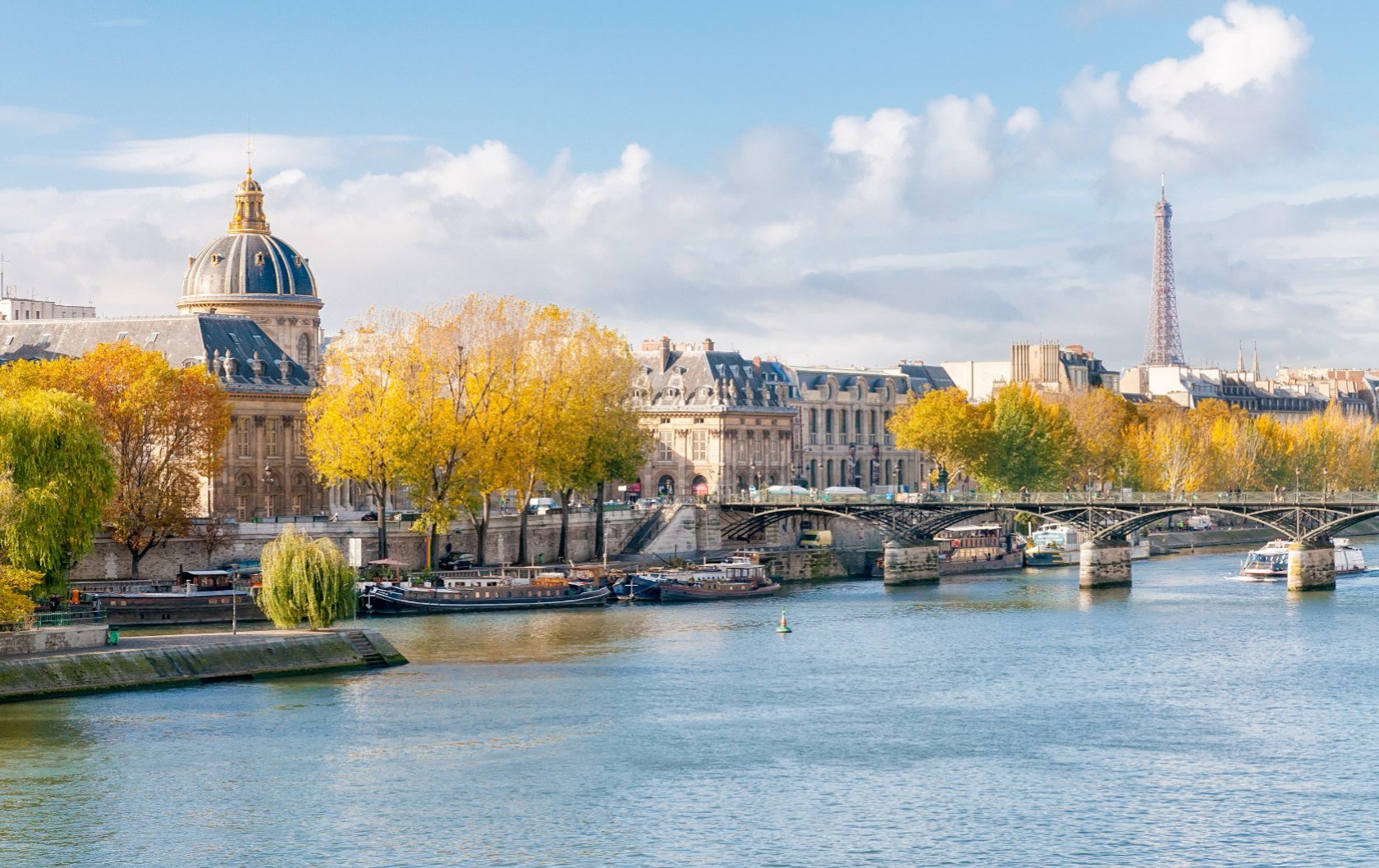 It's no secret that Paris is a top destination for travelers all year round, but there's something extra special about visiting the City of Light in autumn. As the high tourist season of August comes to an end, Paris bursts to life with the arrival of September and the cherished tradition known as La Rentrée. "La Rentrée" literally translates to "The Return" and symbolizes the start of a new academic and professional year. It is a time of rejuvenation and excitement, as locals come back from their vacations and the city buzzes with renewed energy. As the leaves begin to turn golden and the air starts to cool, it is the perfect time of year to see Paris through a local's eyes and experience all of the exciting events and activities taking place.
If you're planning a trip to Paris in autumn 2023, you're in for a treat. This romantic capital never fails to enchant its visitors and, this year it's going to be better than ever. In this blog post, we'll share with you just a few of the many reasons why you should consider booking a Paris Perfect stay this autumn.
The Grape Harvest Festival in Montmartre (Fête des Vendanges)
If you really want to get an understanding of Montmartre, and the history of the area, then no trip would be complete without a visit to the Clos Montmartre, one of the last working vineyards in the middle of Paris. Situated just to the rear of Musée de Montmartre, the vineyard produces just a few bottles of wine annually. Nearby you'll find hidden gems like Renoir Gardens and Place Dalida!
Every autumn in Montmartre, the Fête des Vendanges, a multi-day event celebrating wine-making with cultural and gastronomic festivities, is held. This year, the festival is taking place from October 11th-15th, 2023. Enjoy traditional wine tastings, street performances and a torchlight parade through the iconic neighborhood, all in the glorious autumn atmosphere. But here's the best part: this event includes special vineyard tours exclusively available during this fall festival. They are free; however, you must book in advance to avoid disappointment as spaces fill up fast.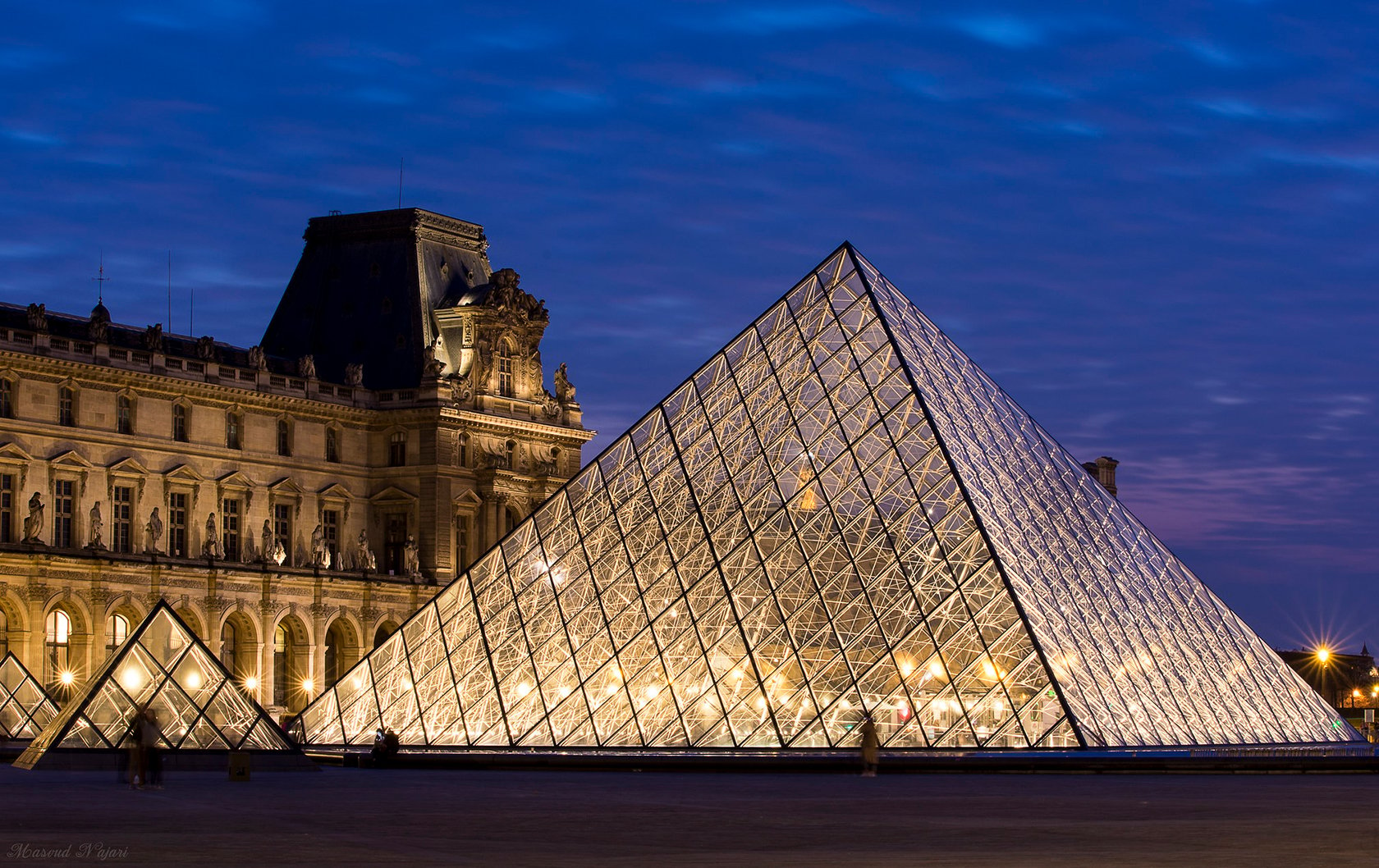 An Art Lover's Dream
If you're a fan of the arts, then you'll be glad to know that autumn 2023 will see a number of exciting events and exhibitions taking place in Paris. In particular, the Festival d'Automne. From September to December each year, this extraordinary festival comes to life with nearly 50 vibrant events, drawing in an impressive crowd of 250,000 enthusiastic spectators. Discover a captivating blend of theater, music, dance, visual arts and cinema.
Another notable exhibition this fall is the Ramses and the Gold of the Pharaohs exhibition in Grande Halle de la Villette until September 6, 2023, where you can explore 181 exquisite artifacts, including royal masks, jewelry, and sarcophagi, showcasing the artistry of Ramesside Egyptians from millennia ago. Some of these works of art are coming from Egypt for the very first time!
If the Louvre is on your list, don't miss the stunning showcase of over 60 Italian masterpieces from the Farnese and Bourbon collections.
Fête des Jardins
On the weekend of September 20th-24th, 2023, gardens and beautiful green spaces across Paris will be celebrating the annual Fête des Jardins. You'll find free entertainment for all ages – from guided tours and gardening workshops to concerts, games and fascinating discoveries. This festival spreads its magic to every arrondissement in Paris! So, no matter where your Paris Perfect vacation rental is located, there will be something fantastic happening nearby.
Stay tuned here for more updates as the city prepares to unveil the exciting lineup of activities and their locations for this year's Fête des Jardins soon.
Indulge in Autumn's Culinary Delights
Autumn brings a bounty of produce to markets across France, from fresh, ripe tomatoes and colorful peppers to pumpkins, mushrooms and figs. Stalls are filled with local cheeses, freshly baked bread and delicious homemade jams. Take a stroll through your local open-air market or book a guided market tour with a private chef, where you can purchase some of the best seasonal ingredients grown in the region and bring them back to the comfort of your Paris Perfect vacation rental for a delicious meal.
One culinary event you definitely should not miss this autumn is the Salon du Chocolat 2023. If you're a chocolate lover, you will be in heaven. This international festival brings together some of the world's best chocolatiers for a week-long celebration of chocolate. Sample innovative chocolate treats, attend workshops and watch live cooking demonstrations by top pastry chefs.
Les Grandes Eaux Musicales at the Château de Versailles
Through the end of October, you can discover the gardens at Versailles in a magical setting during Les Grandes Eaux Musicales, the Musical Fountains Show, where the water of the fountains dance in time with classical music and a spectacular light show. Get lost in the different pathways through the gardens and enjoy the show which would have knocked the socks off of Louis XIV if he could see his grand gardens today! The château has several other attractions taking place this autumn such as Nocturnes Electro, an evening with champagne and fireworks, and the annual ADOR Gala Dinner 2023 for the benefit of the Royal Opera's musical season. Book a guided visit to Versailles here.
So, why wait any longer? Make this autumn of 2023 your moment to explore Paris like never before. Secure your spot at one of our Paris Perfect vacation rentals and get ready to live like a local and create unforgettable memories.