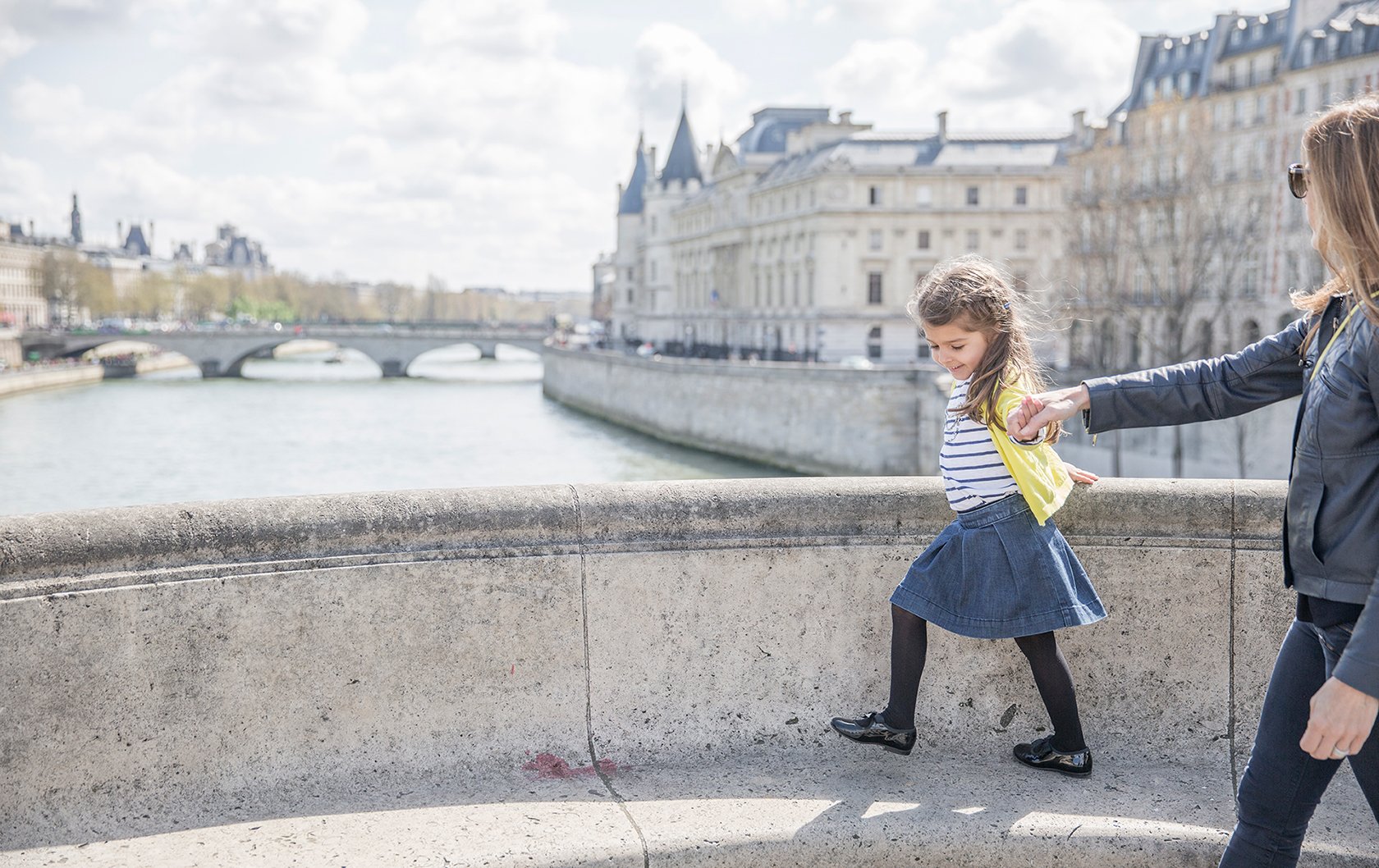 Paris is one of the most visited cities in the world and for good reason. Its beauty, history and romantic ambiance make it a perfect destination for families and groups of all ages. However, it can be challenging to find appropriate accommodation that ticks all of the boxes if you don't know where to start. In this blog post, we're sharing more about why staying in one of our vacation rentals in Paris is such a comfortable and convenient option when you travel with a family or large group.
Enjoy More Space and Privacy
One of the biggest advantages of staying in a vacation rental in Paris is the amount of space you get compared to a hotel room. Our family-friendly vacation rentals range from one-bedroom apartments to four-bedroom apartments, with enough space to accommodate families or large groups. These apartments give you more space and privacy than Paris hotel rooms, meaning you can all spend time together or have some alone time when you need it.
Looking for accommodation for an even larger group? Our six beautifully decorated apartments at La Place Dauphine are ideal for group stays of up to 14 people. While also perfect for couples, by booking multiple apartments in La Place Dauphine, you'll have a wonderful setting for a larger group too. Read more here about the perks of planning a family stay at La Place Dauphine.
Home Away from Home
Staying in a vacation rental in Paris is like having your own home away from home. You have the freedom to cook, relax in the living room and enjoy the city's local experience at your own pace. Paris apartments come with fully equipped kitchens, meaning families can cook together, store drinks and snacks and save money in the process. Our guests also love knowing they can travel lighter thanks to the convenience of being able to wash laundry during their stay in Paris. Paris Perfect is unique because we are not just a listing service; we are directly involved with renovations and updates in many of the apartments we offer, so we help install air conditioning units, extra bathrooms and storage wherever possible.
For example, the Calvados vacation rental, located within walking distance of one of the most beautiful parks in Paris, the Champ de Mars, is ideal for a family of four. This spacious one-bedroom apartment features a separate living room, dining area, a fully equipped kitchen, a comfortable sofa bed and splendid views of the Eiffel Tower. With two bathrooms, it's a comfortable stay for up to 4 guests. Plus, like most of our Paris Perfect rentals, it includes air conditioning for your comfort. Many hotels, homes and apartment rentals in Paris don't have AC at all! Discover more about apartment living in Paris here.
Save Big on Your Paris Stay!

Staying in a vacation rental in Paris can also be an economical option for families and large groups. Multiple hotel rooms or suites can add up quickly while booking a vacation rental with multiple rooms can be more cost-effective. With more space and a kitchen to cook meals, you can save money and spend it on museums, cafes and fun family experiences in Paris. Additionally, many of our vacation rentals offer discounts for longer stays.
Our Cognac vacation rental, set in the heart of Paris, is ideal for families and large groups of up to eight people. This beautiful three-bedroom apartment has plenty of space to enjoy meals and entertainment together. With its own fully equipped kitchen, families can take advantage of the cost-saving option of preparing meals together. Enjoy an unforgettable family dinner on the large balcony at night when the Eiffel Tower bursts to life with twinkling lights!
A Unique Family Experience
Staying in a vacation rental in Paris offers a unique experience that you can't get in a hotel. You'll get to live in a Parisian neighborhood and experience life like a local. Our vacation rentals are located in the best neighborhoods with plenty to do for the whole family. Being in close proximity to restaurants, shops, Parisian markets and iconic landmarks, not only offers a unique experience but also the convenience of having everything you need within walking distance. It warms our hearts to share some of the sweet drawings and letters children have created for us in our apartment guest books. Click here to see reviews and pictures from Paris Perfect's littlest guests.
Our Saint Emilion vacation rental, located in one of the most exclusive neighborhoods of Paris, is perfect for families looking to immerse themselves in Parisian life. This three-bedroom apartment is located a stone's throw away from many shops, cafes, world-famous landmarks and kid-friendly parks. Take the kids to one of the multiple playgrounds nearby, enjoy warm pastries at our favorite corner bakery or enjoy hunting for French delicacies in nearby open-air markets or along the lovely rue Cler market street. All the charms of Paris are right at your fingertips at Saint Emilion!
Staying in a vacation rental in Paris is a fantastic choice for families or large groups. Not only does it offer more space and privacy than a hotel, but it also gives a unique experience of living in Paris like a local. Our family-friendly apartments are the perfect option for groups of all sizes, offering the utmost comfort and convenience. Book your Paris Perfect vacation rental today and get ready to create unforgettable memories with the whole family!