As the Christmas and New Year holidays approach, envision yourself in the heart of Paris as the City of Light transforms into a winter wonderland of enchantment. Why merely dream about it when you can make it a reality with Paris Perfect? Discover a sparkling world of festive magic where every corner of the city comes alive with holiday cheer. We've curated a list of 8 extraordinary Christmas and New Year's experiences to make your winter stay unforgettable.
Right now during our Holiday Sale you can make your Paris dreams come true and save 20% on stays this holiday season! Use promo code "Holiday23" to unlock a 20% discount on selected vacation rentals, valid for arrivals from November 13 to December 31, 2023. But hurry, our exclusive Holiday Sale only runs from November 7 to 13, 2023. Don't miss out on the chance to experience a winter season like no other with Paris Perfect. Your holiday adventure begins now!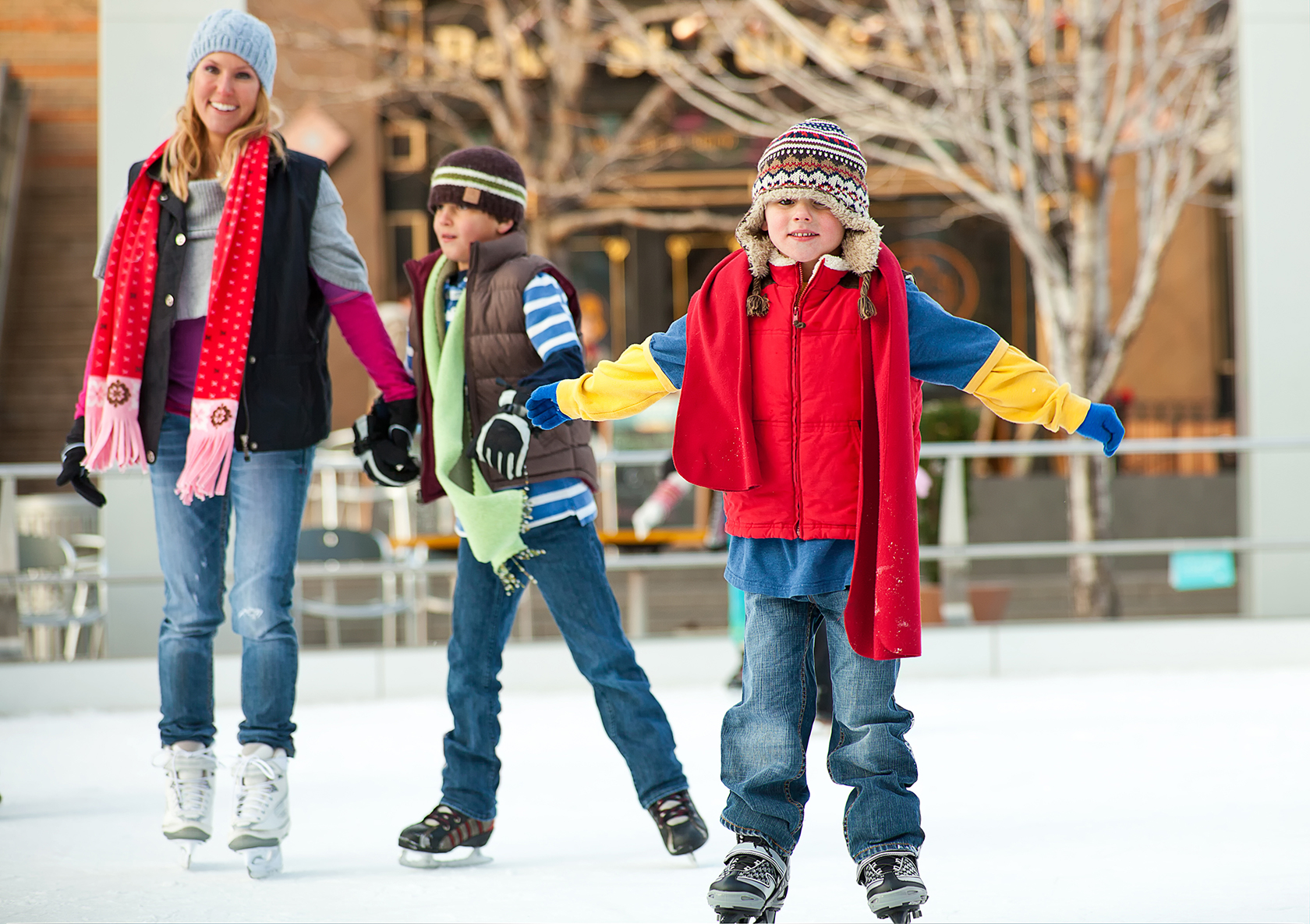 1. Ice Skating
Picture this: Skating hand in hand in Paris, the frosty breeze on your face, and the joy of the holidays all around. From November 18, 2023, to January 7, 2024, the Jardin des Tuileries becomes home to a twinkling Christmas ice rink. For year-round skating fun, check out the Pailleron skating rink in the 19th arrondissement – the theme nights are a real treat. There are more pop up rinks to be announced, so stay tuned!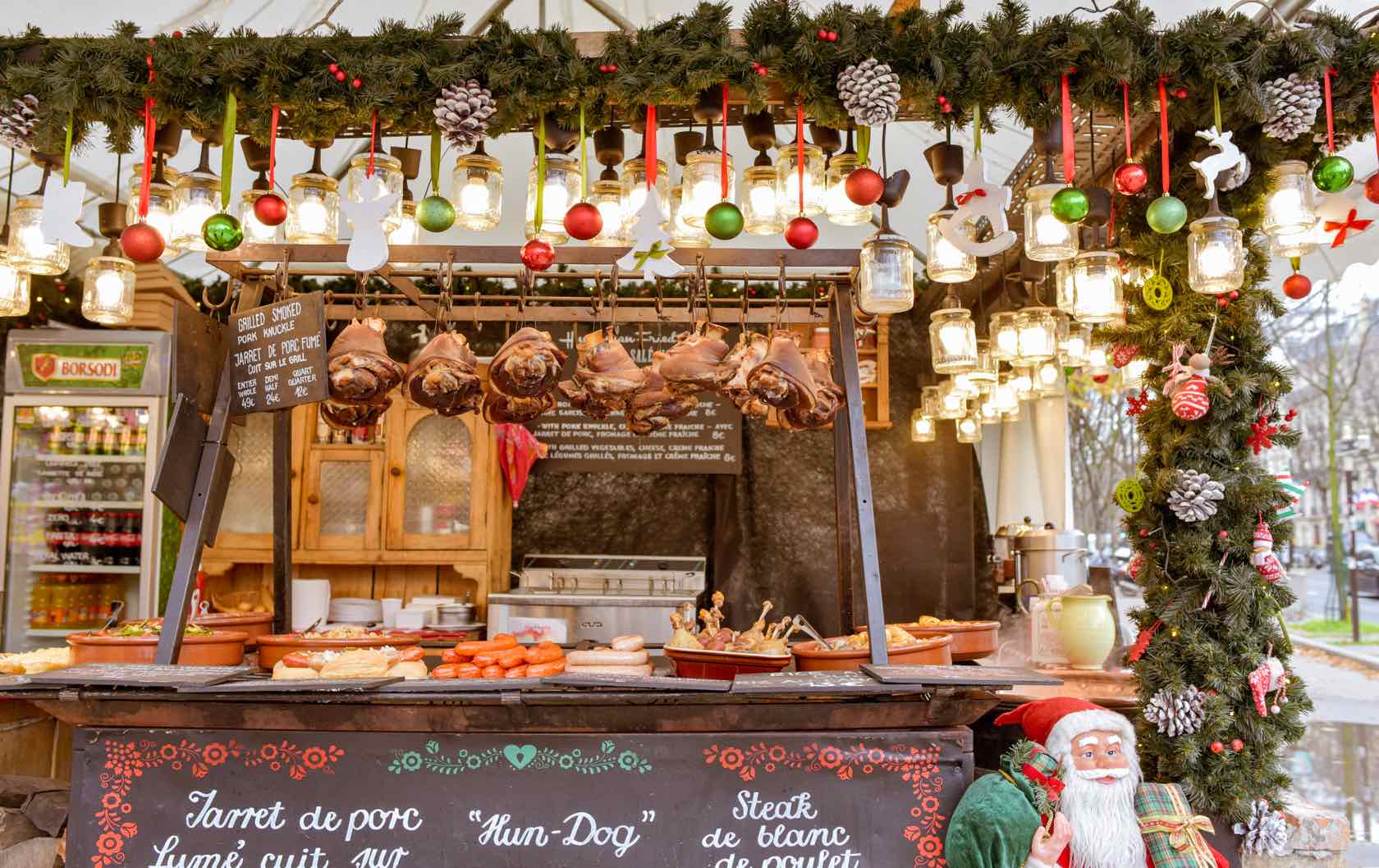 2. Christmas Market Hopping
Get your winter wonderland on by hopping between Christmas markets. Start with the Tuileries Market, which is perfect for families. You'll find carnival rides, charming wooden chalets brimming with gifts and seasonal treats. La Défense Market is a bigger, bustling option with even more food and shopping. For a cozier, more traditional experience, venture to Le Marais Christmas Market. Nestled in the heart of the historic Marais district, this market exudes old-world charm. Here, you'll discover artisanal crafts, unique gifts and a warm, community-oriented ambiance.
3. Join a Paris Christmas Food Tour
Guided by an expert in the culinary arts, delve into the beloved French holiday traditions. Visit local chocolate shops, patisseries and a traditional Christmas market to discover the best flavors of the season on this Paris Christmas Market and Food Tour. Learn about the delicious Bûche de Noël Christmas cakes, try sweets only available during the holiday season and enjoy shopping at one of the Left Bank's best Christmas markets!
4. Disneyland Paris: A Magical Winter Wonderland!
At Disneyland Paris, the winter and holiday season cast a spell of enchantment over the park. The entire park is adorned with dazzling festive decorations, from sparkling lights to holiday-themed displays that transport you to a world of wonder. Special holiday-themed shows and parades come to life, adding an extra layer of enchantment to your visit. And the best part? This experience isn't just for kids; it's fun for the entire family, where cherished memories are made in a world of fantasy!
View this post on Instagram
5. Visit Paris Department Stores 
Winter in Paris shines, especially in its grand department stores. Galeries Lafayette becomes a winter wonderland under its grand dome, with its enormous Christmas tree aglow with lights and ornaments. From November 8, 2023, to January 9, 2024, the iconic La Samaritaine department store makes a triumphant return on the holiday scene. Its window displays promise a fusion of creativity and extravagance, adorned with massive fir trees, glistening decorations and chandeliers. Each year, every department store in Paris crafts unique displays that are nothing short of magical – a captivating reason to explore Paris in the winter.
6. Festival of Lights
When winter blankets the Île-de-France region, the Festival of Lights takes center stage, promising a world of captivating experiences. Some of our favorites include the transformation of Jardin des Plantes, where colossal illuminated statues of animals and plants come to life, creating a magical spectacle. Additionally, the Paris Christmas Illuminations 2023-24 program guarantees a sparkling journey through the city, from the iconic Champs-Élysées to the charming Bercy Village and beyond. There's no shortage of alluring events and displays to explore in the City of Light during this magical time of year.
7. Celebrating Christmas Eve and Christmas in Paris
Imagine waking up on Christmas day in your cozy Paris Perfect vacation rental, surrounded by the sparkling lights of Paris. Whether you prepare a meal with ingredients from a local market or opt for a remarkable Christmas show, you're in for a heartwarming and unforgettable holiday experience. This year, several theaters remain open on December 24 and 25, 2023, ensuring you have a Christmas Eve and day to remember, whether you're traveling solo, as a couple or with family.
8. Celebrate Epiphany with Galette des Rois
Embrace a cherished French tradition by ordering a scrumptious Galette des Rois. This flaky pastry filled with almond cream hides a tiny figurine, or fève, inside. Finding it means you get to wear the crown and reign as king or queen for the day! One of our favorite spots to order a Galette des Rois is at Lenôtre. This is a legendary pâtisserie in France. The shop first opened in 2003, and was instrumental in turning rue Cler into an trendy market street, before moving down around the corner.