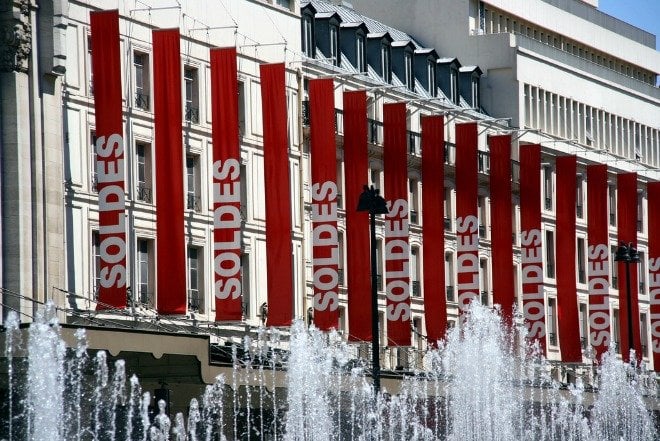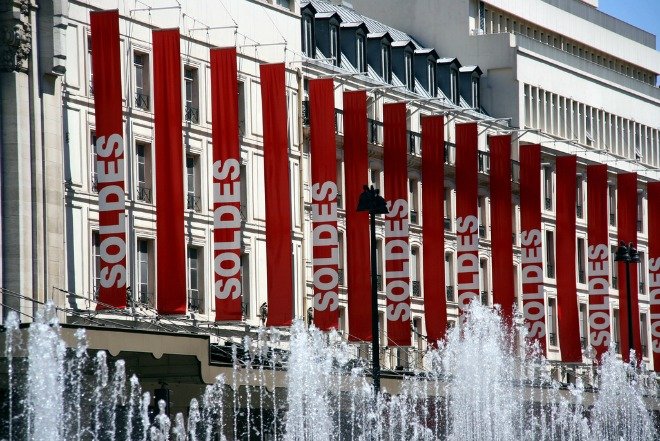 The Paris Summer Sales are Coming!
Love Paris? Love to shop? Then you'll want to mark your calendars for June 24th through July 25th, 2015. As if you needed another reason to explore Paris' world-famous shopping scene, the annual sales, or les soldes, are quickly approaching, and just so happen to coincide with the peek beautiful days of summertime.
The semi-annual sales are regulated by the government and introduce a month-long time period of citywide savings. The "sales" aren't just restricted to saving a few Euros here and there either. In fact, it's not unusual for even the top boutiques and shopping area to offer 40%, 50% or even 75% off by the end of the sale season.
So how to plan for such a shopping event? The first step is act quick and book your stay a Paris Perfect vacation rental since we're filling up fast during the summer sales. Our apartments are located within walking distance of the best shopping districts and offer plenty of storage space to stow away all those amazing sales finds.
The next step is to start making a game plan. We'll help you get started by answering some of the biggest questions. Then it's over to you to hit the sales and find the best bargains!
Where can I find out about the local sales?
Don't worry – the city will be decorated with "sales" signs in front of local stores, in shop windows and even on the Metro billboards. Because all the top boutiques participate, visitors will have no trouble figuring out the shops where bargains can be found – the only problem will be trying to visit them all.
Where are the best places to shop?
While veritably any street can present a fantastic treasure trove of boutiques, Paris does have a few districts, streets and destinations that are known for their impressive collection of shopping options.
Avenue Montaigne and Avenue des Champs-Elysées are both fantastic destinations for designer and trendy shops.
The Marais is an eclectic destination with modern fashion, art, jewelry and antiques.
The Saint-Germain-des-Prés neighborhood combines classic with trendy designs, and also features famed book shops and home furnishing stores.
Rue de Rivoli is where shoppers can fund ultra-trendy boutiques and major designer chain stores.
Paris department stores, like the Grand Magasins Galeries Lafayette and Printemps, offer a little of everything and are not to be missed.
Explore several neighborhoods and streets for a well-rounded sample of the distinct shopping scenes, and don't forget to check out our Paris Shopping Guide to make sure you don't miss a thing.
Any tips or strategies to keep in mind?
Experienced shoppers do have a few tricks and strategies to ensure they make the most out of their Parisian shopping vacation, and newcomers will want to keep the following considerations in mind.
Wear comfortable clothes, as there will be plenty of walking and changing involved in a dedicated shopping expedition.
Remember that European sizes tend to run smaller. Although some labels include other nationality sizes, like US, it's best to try everything on to ensure a good fit.
Time your trips to avoid big crowds, and enjoy big savings. Shops are most crowded in the afternoons and evenings, and as the sale season draws to a close, sale items are likely to be discounted even more.
Have an item or a designer in mind? Then come early. Many avid sales shoppers find their favorite items ahead of time, and make sure they're first in line when the sale season begins.
Above all else, have fun and relax. Take a moment for a morning café, or relax at your home and put your feet up after a whirlwind day of bargain hunting. After all, enjoying Parisian life to its fullest is the best aspect of any vacation, with or without a city full of enticing, decadent sales.
(Image Credits: Pascal Terjan, Joe deSousa)