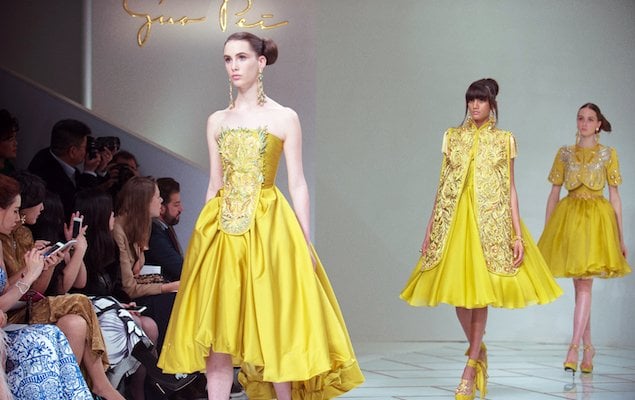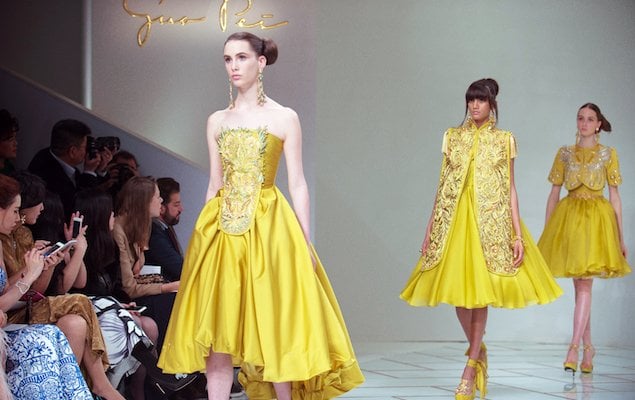 Twice a year in Paris, something magical happens: Haute Couture week. Celebrities descend upon the city, making their way to each beautiful show venue.
But for those of us who aren't scouting gowns as potential Oscar's contenders, what is Haute Couture week really like? I have a love/hate relationship with fashion week, including Haute Couture. I look forward to the excitement of it all, but at the same time, each season is a very intense and stressful period. As a photographer, I spend just as much time outside the shows as I do inside, capturing the looks of those able to score a coveted invitation (mostly clients), as well as those making their way down the catwalk. The parade of bloggers, press and editors, like myself, shuttle around from one show to the next, with meetings and presentations thrown into the mix, making for a very packed couple of days.
The chaos outside each show can often feel like you're attending the world's best dressed circus. Crowds of photographers and fans alike surround the entrances of the Grand Palais, Musée Rodin, or other top secret locations, making the nearby streets a sort of red carpet as photographs of arriving attendees are snapped (Hint: although most show locations are known only to invitees, a quick Instagram search will often solve the mystery).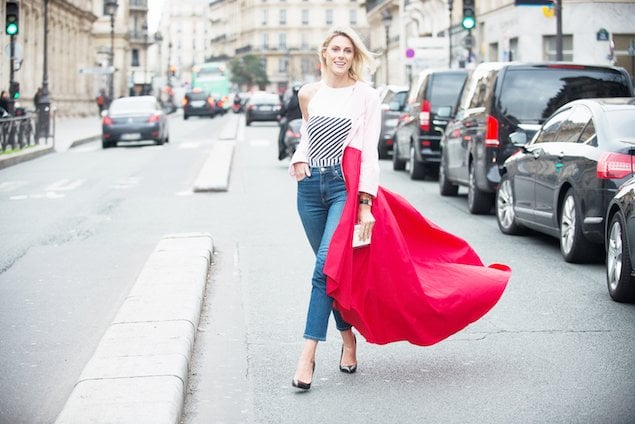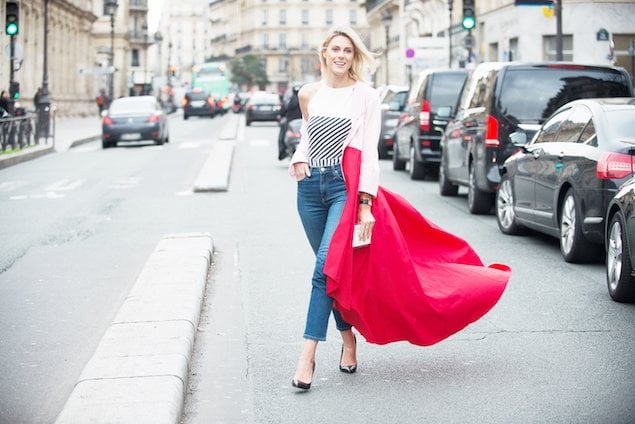 Of course, inside the shows is where the magic really happens. Featuring elaborate set designs, the runways of Chanel and Dior are almost theatrical. In the Fall of 2015, for example, the Dior show constructed a small mountain at the Louvre, and covered it in green grass and 400,000 blue Delphiniums! It's truly something to marvel at their creations: the details, craftsmanship and hours that go into making a single gown is incredible. Then, as soon as the models make their final walk and the designer takes a bow, it's on to the next!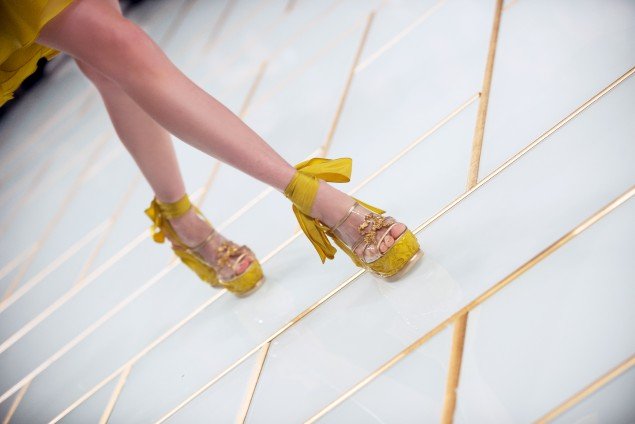 The Spring/Summer 2016 couture season recently took place from January 24th to 27th. The Fall/Winter 2016 shows will be July 1st-8th, 2016. If you'll be in Paris during Fashion Week, there's a good chance you'll cross paths with the beautiful people of the fashion world! To follow along on social media, search hashtags like #PFW, or take a look at this blog post: 5 Instagram Fashionistas to Follow During Paris Fashion Week.
(All images by Brandie Raasch, the author of this post.)