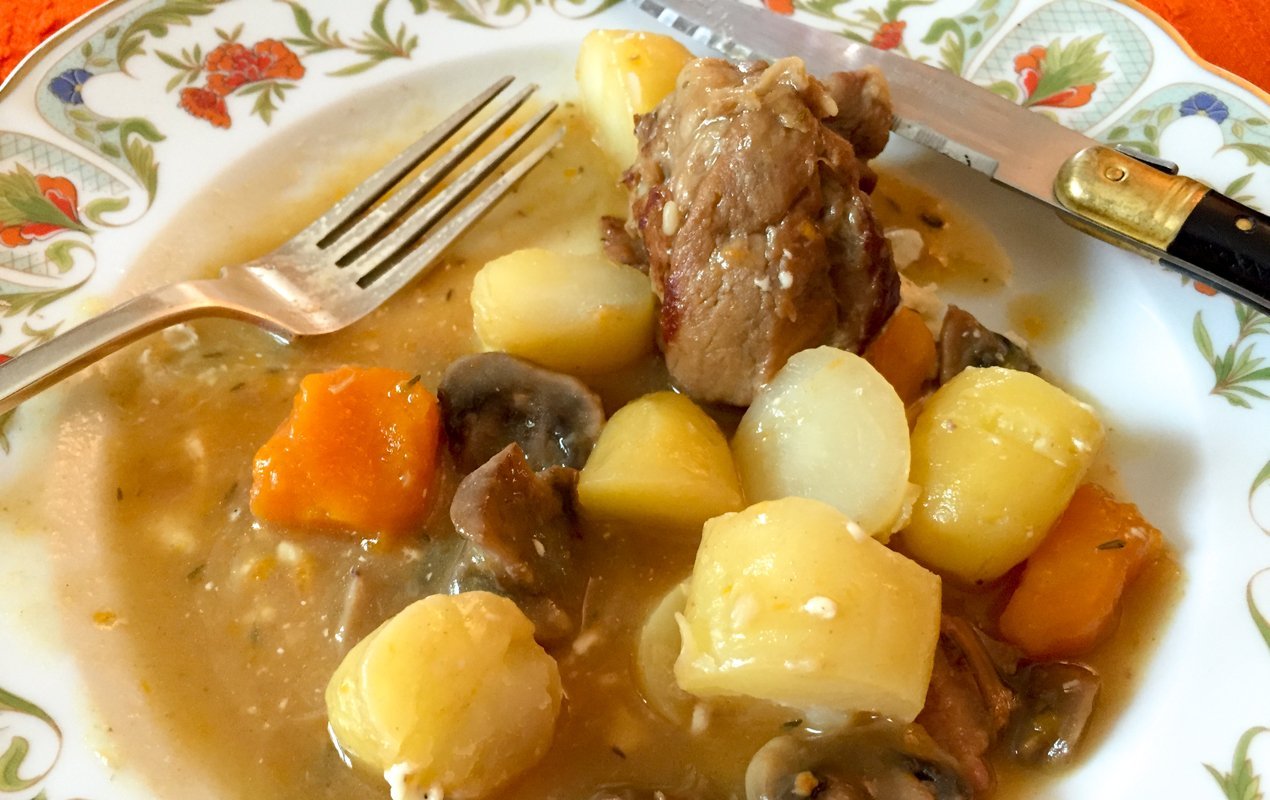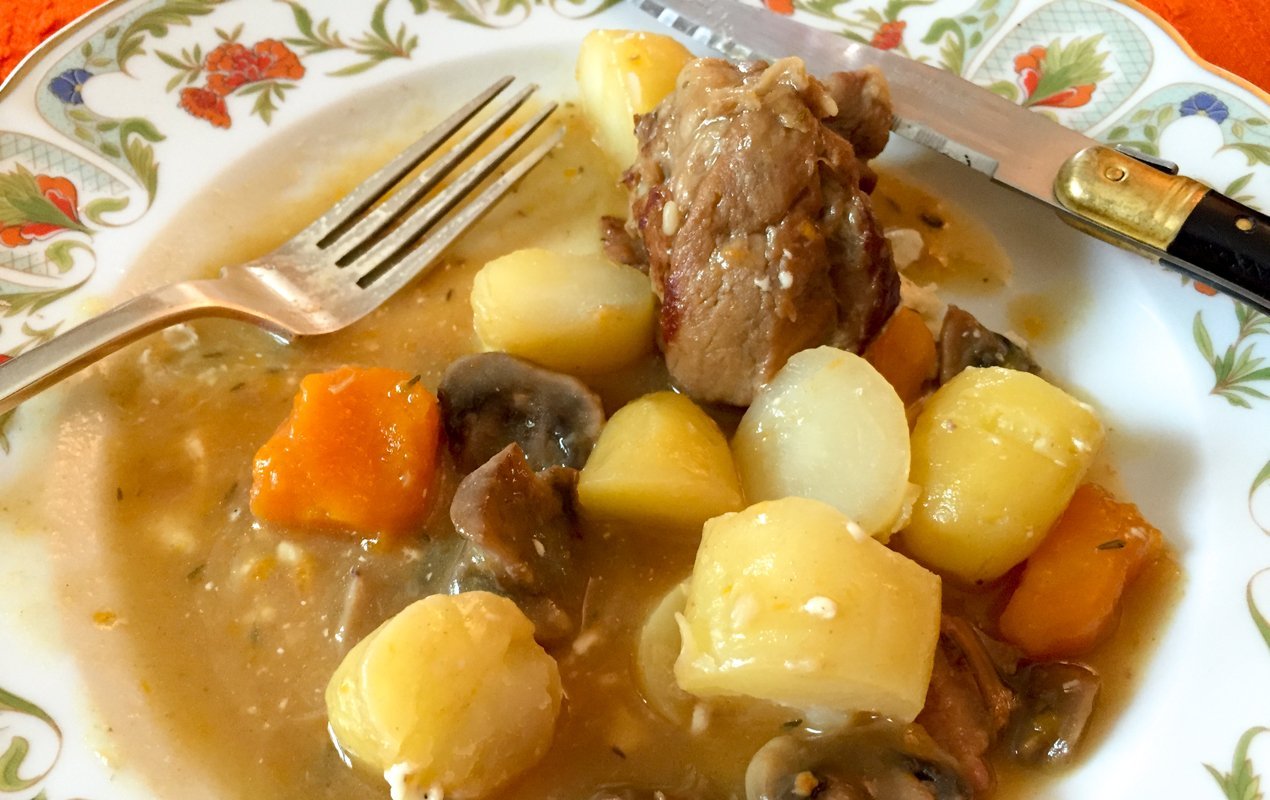 Do you ever have months when your schedule seems to be running at triple-time? That's been our month, with the opening of La Place Dauphine as we accelerate into high season and especially with the arrival of our daughter Alexia from Virginia, who's headed to the UK soon for a summer internship. She loves America and Charlottesville so much that she rarely comes to this side of the pond to visit us. Whenever she does visit, we always make sure to catch up with the French side of the family, especially "Mami-ni," her grandmother Ninette, in Normandy.
Alexia arrived in Paris on Tuesday, had 4 wisdom teeth extracted on Wednesday and we drove to Normandy on Thursday. It was a bit of a whirlwind, but enjoying some home-cooked comfort food certainly helps!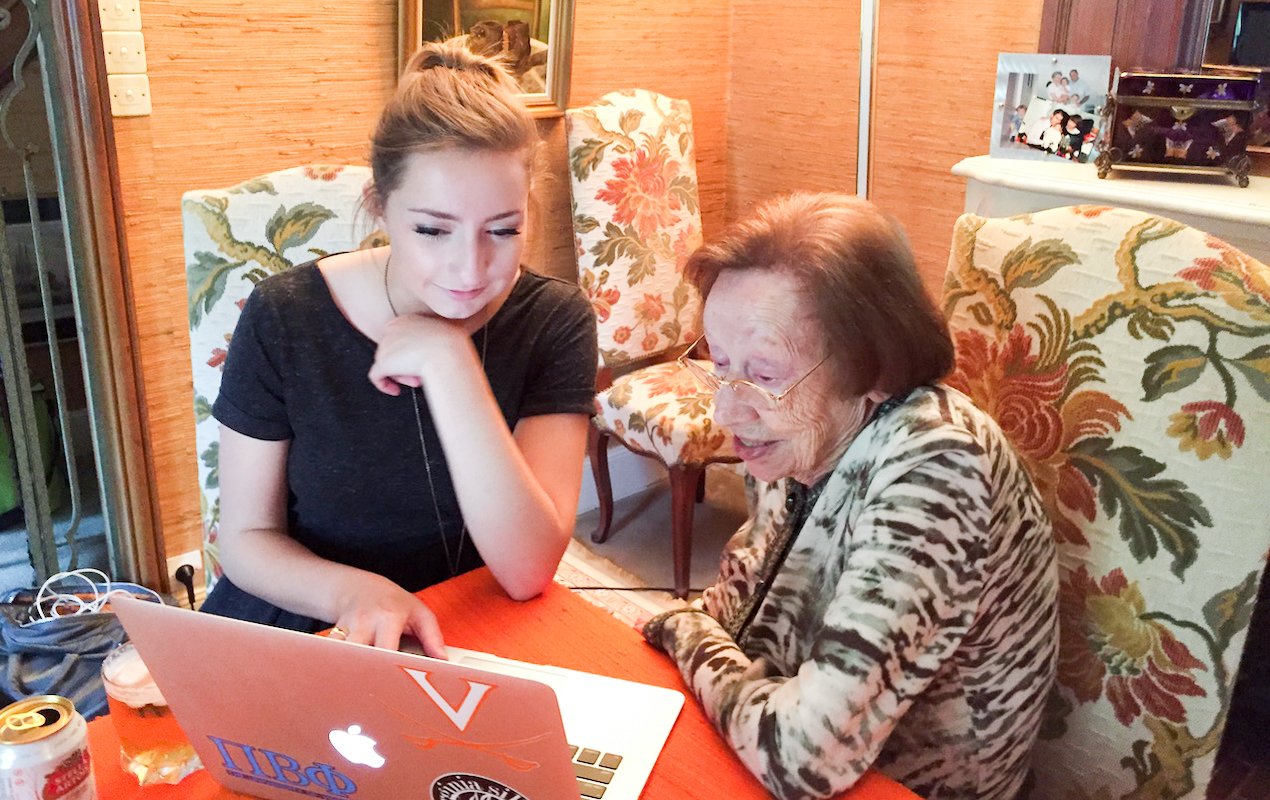 At 99, Ninette has help from a wonderful housekeeper named Micheline, who has been working for the family for decades, but since she would be hosting so many family members for dinner – cousins, sons and daughters in-law, plus Alexia – Ninette was very involved with the preparation. A lifetime of serving dinner to her husband and two sons has made her a natural when it comes to these things.
Micheline made Ninette's recipe for Blanquette de Veau and it was a huge hit. We finished every last bite, and even mopped up the leftover sauce from the pan with baguette slices. It's delicious and hearty, yet very easy to make. I especially love the fact that it doesn't require super careful measurements!
It's a great dish to make a day or two in advance, as it gets better the longer it marinates.  Ninette's secret is to partially cook the potatoes and add them to the stew, but if you prefer, you can bake the potatoes separately or serve the stew over rice.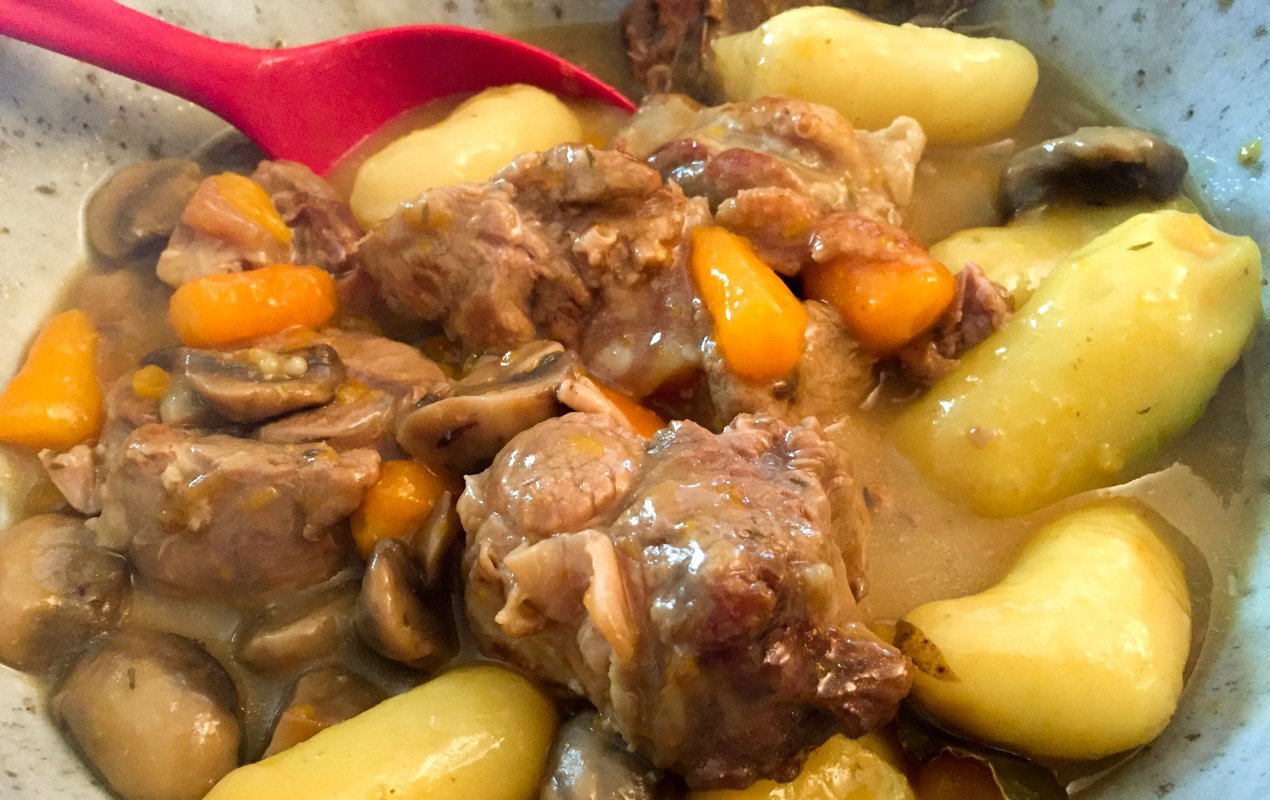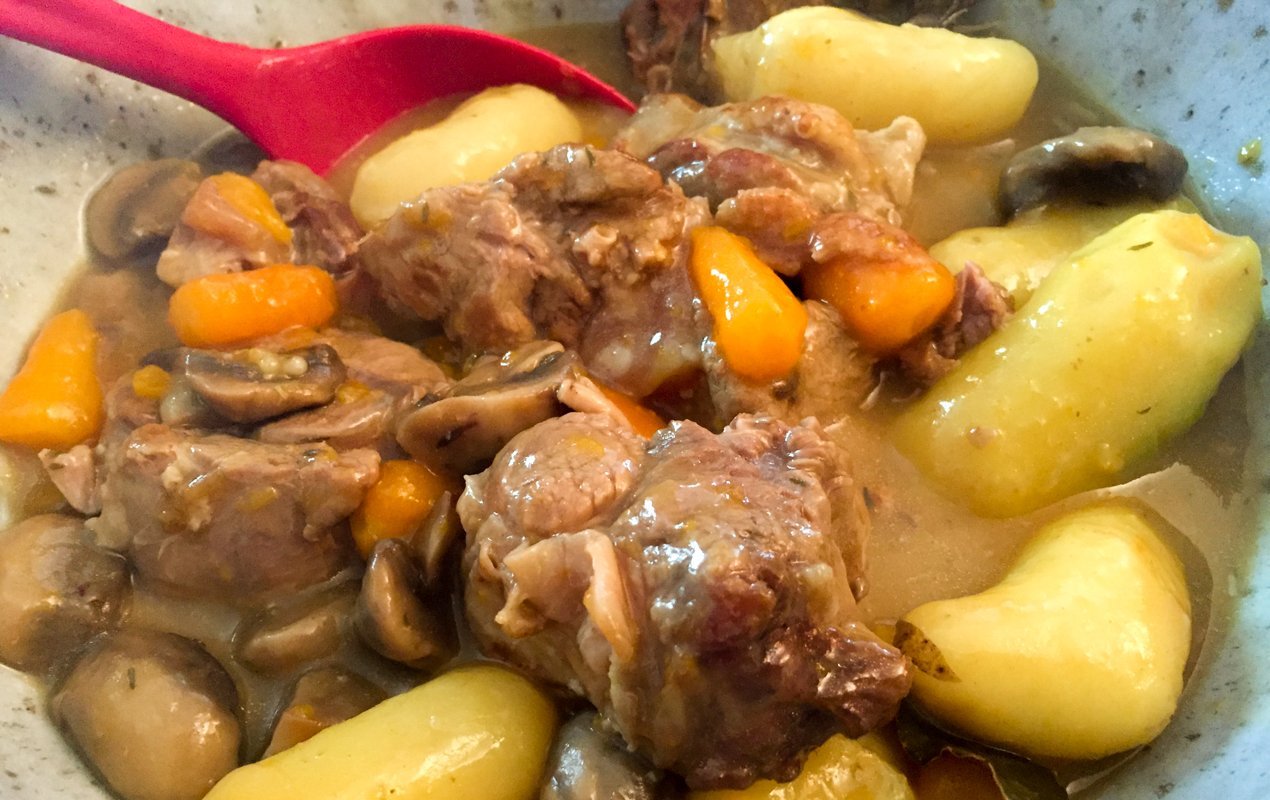 Blanquette de Veau – White Stew with Veal
Prep Time: 15 minutes
Cook Time: 2 hours
Serves: 4 people
Ingredients:
2.5 – 3 lbs (1.3 kg) shoulder of veal in big pieces, the size of chicken thighs
1 cube of chicken stock
1 cube vegetable stock
1 garlic clove, minced or finely chopped
1 large stalk of celery, chopped
3 carrots, chopped
1 yellow onion, chopped
3 shallots, chopped
4 huge potatoes, cut into 4 inch chunks
1 small box of mushrooms, cut into big pieces – or whole button mushrooms
1 small pot of crème fraiche or sour cream
Juice of one lemon
1 egg yolk
1 cup (25 cl) white wine
2 tbsp Flour
Salt and pepper
Instructions:
Peel the potatoes, cut into big 4 inch chunks and microwave until almost cooked. Set aside for later.
Sautée the veal and garlic in a bit of butter until the meat is slightly golden (Note: The traditional recipes call for poaching the veal in boiling water, but I like the golden color of the sautéed veal in the serving dish).
Over low heat, sprinkle 2 tablespoons of flour over the heated butter and stir vigorously to make a simple roux.
Add 2 or 3 glasses of water, then add the bouillon cubes and white wine, making sure to stir well so that the roux is incorporated and the bouillon cubes have disintegrated.
Add the carrots, onion, shallot and celery to the pot, then let simmer on medium-low heat.
After about 45 minutes, add the mushrooms and partially-cooked potatoes.
Let simmer at a very low heat for about 1.5 hours. If necessary, add water from time to time to retain a nice sauce.
Just before serving, in a separate bowl, mix the crème fraiche, egg yolk and lemon juice. Pour this mixture over the stew while it's still hot, mix to create a creamy broth, then serve and enjoy!
If veal isn't your cup of tea, chicken or lamb would work as a nice replacement.
We hope you enjoy this family recipe – if you do make this Blanquette de Veau at home, feel free to send us a photo of the final dish on our Facebook page!
(All images by the Author.)