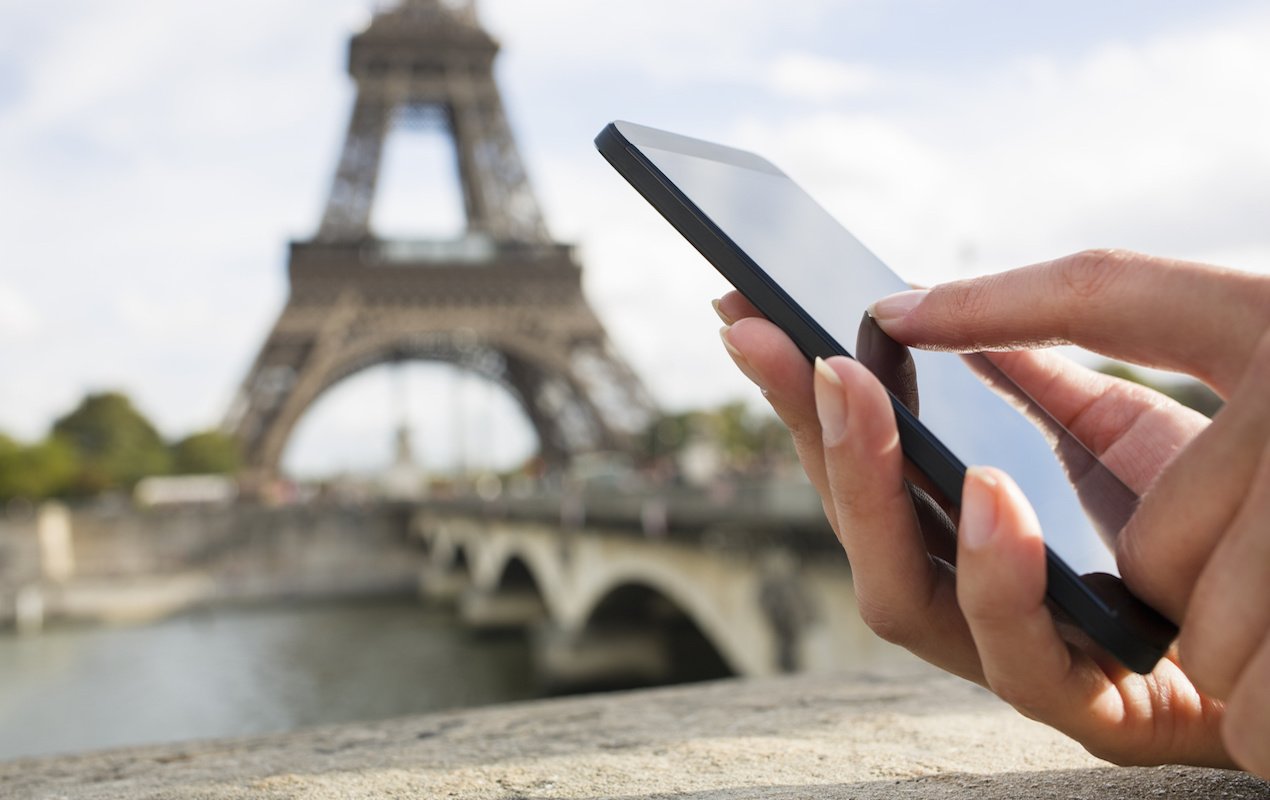 Smartphones today are an integral part of most of our lives and serve many purposes outside of communication. They can be especially useful when traveling and trying to get your bearings in a new place. Personally, I often refer to Google Maps to find my way between all my bookmarked places; Uber in case I've had a late night and just missed the last metro; and even the weather app to choose whether to wear my thick woolen scarf or just a light cardigan. Here are my picks for some of the best apps for Paris.
The Best Apps for Paris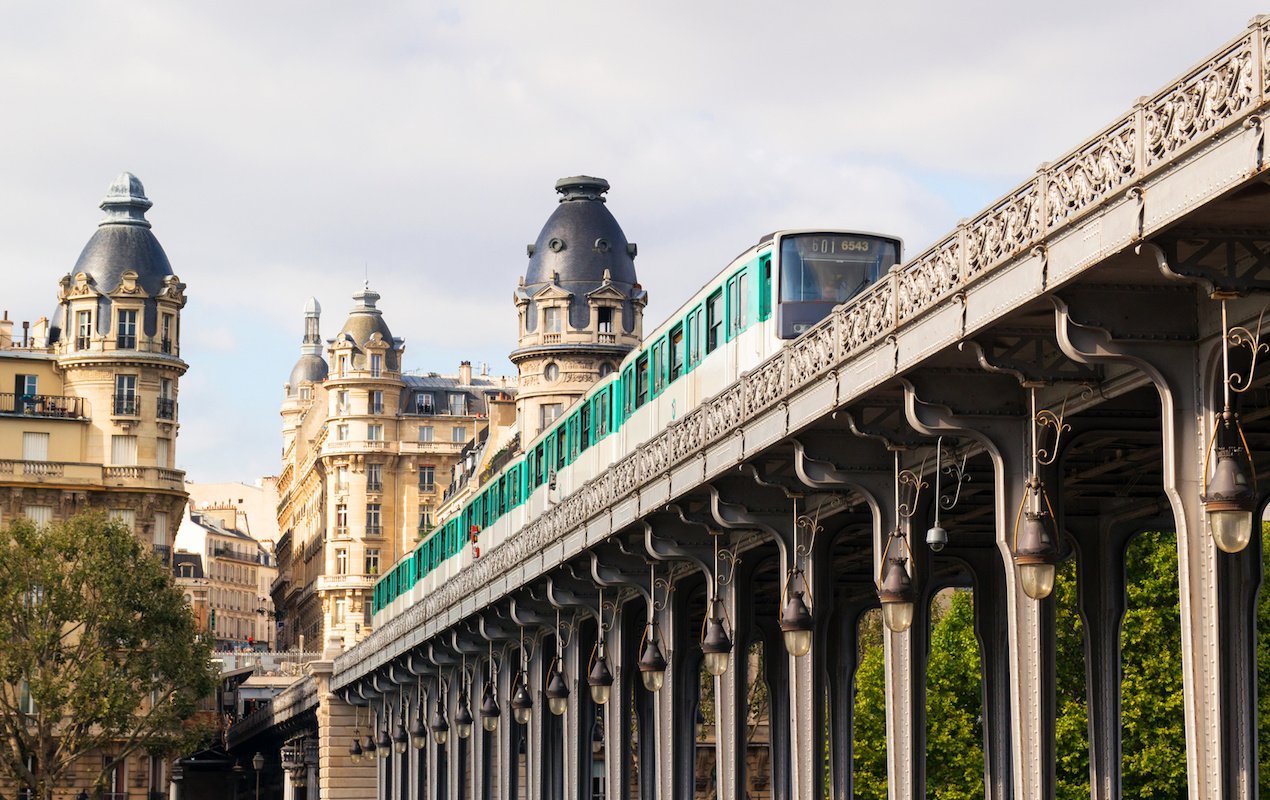 ViaNavigo: For public transit directions
Paris has one of the most connected train and metro networks in the world, but looking at a transit map can be a bit daunting if this is your first time in the city (it was for me!). ViaNavigo has been my go-to train itinerary app since I found it last year. You can search how to get from one station to another, or how to get from your current location to where you want to go. The app includes an offline map of all the train and metro stations, and has updated traffic information in case your train line has interruptions. You can look up the timetables for all trains and buses if you want to see when the first or last ones are and how frequently they run. The app is in English, so even if your French isn't great, you can find your way around with ease. This is certainly one of the best apps for Paris.
Hapi: For getting to major (and minor) tourist sites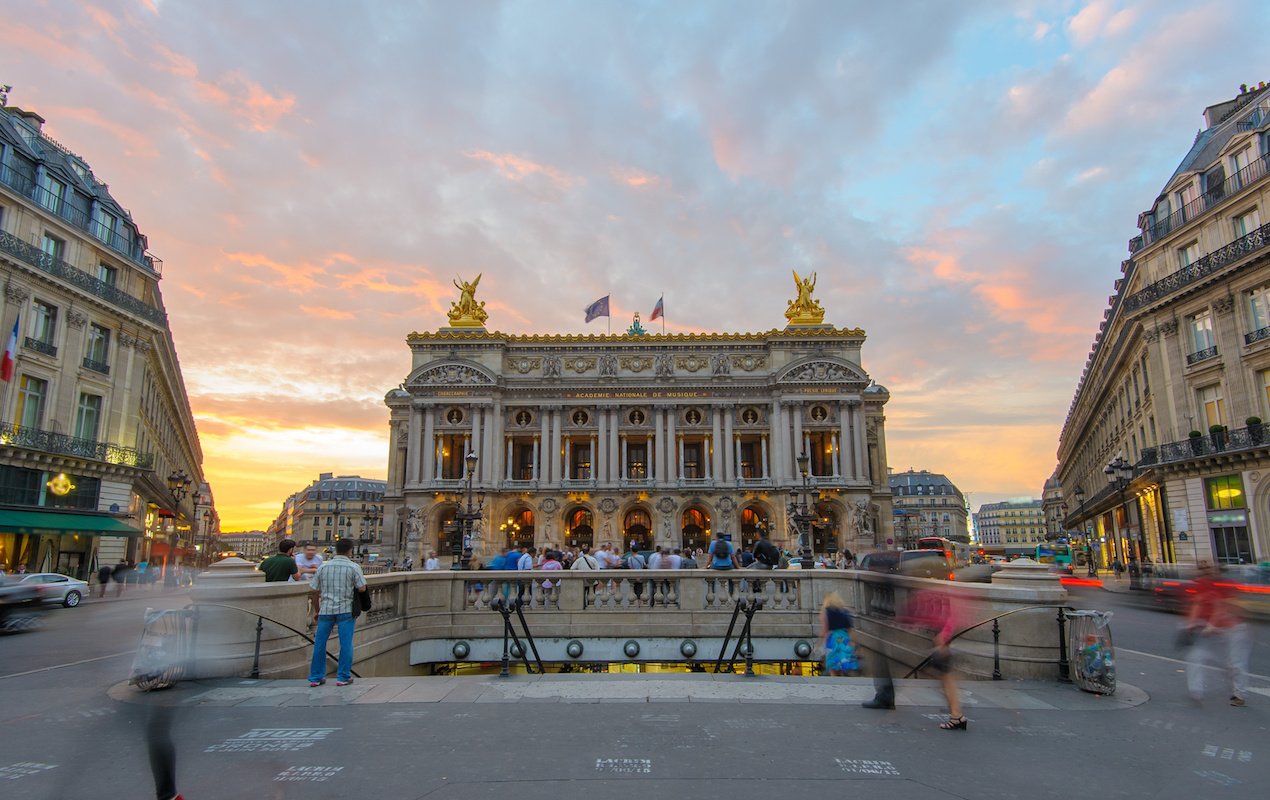 In creating one of the best apps for Paris, the SNCF (the national French train company) sought to connect millions of travelers with a variety of attractions inside and outside of Paris. The app showcases hundreds of interesting destinations accessible via train or metro. Under the "I want to visit" menu, you get an alphabetized list of all the destinations, from the famous Arc de Triomphe to the lesser-known Zadkine Museum, and everything in between. Better yet is the "Around Me" feature, so no matter where you are you can find something unique and interesting to do. Each entry details how to get to each place. The app includes a "plan my journey" button, which redirects you to the ViaNavigo app!
Velib': To bike around town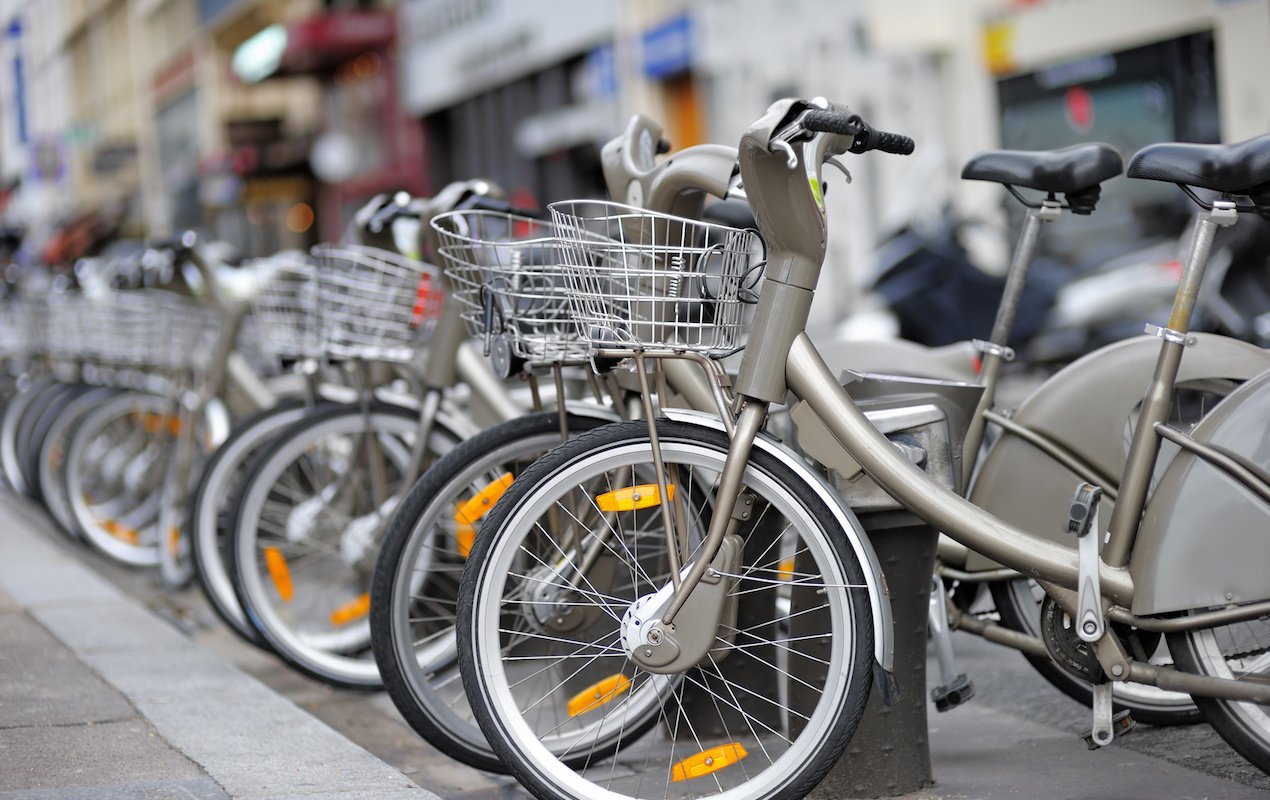 If you see yourself more as a flâneur riding around Paris on a bicycle, it's as easy as swiping your bank card at one of the Velib' stations and choosing your ride. Vélib' is a combination of the words vélo (bicycle) and liberté (freedom), and since 2007 it has grown to be one of the largest bike-sharing services in the world. The Velib app shows you in real-time your nearest station and how many bikes are currently available. Conversely, the app also shows you openings where you can drop off your bike. Best of all, the service is incredibly accessible. A one-day pass costs 1.70 (or 8 euros for one week), and the first half hour of each ride is always free, so it's a plus if you can get to your destination in under thirty minutes. If you need a car in a pinch, you can also try the Autolib app, an electric car-sharing service that follows the same concept.
Dojo: To find the newest restaurants & events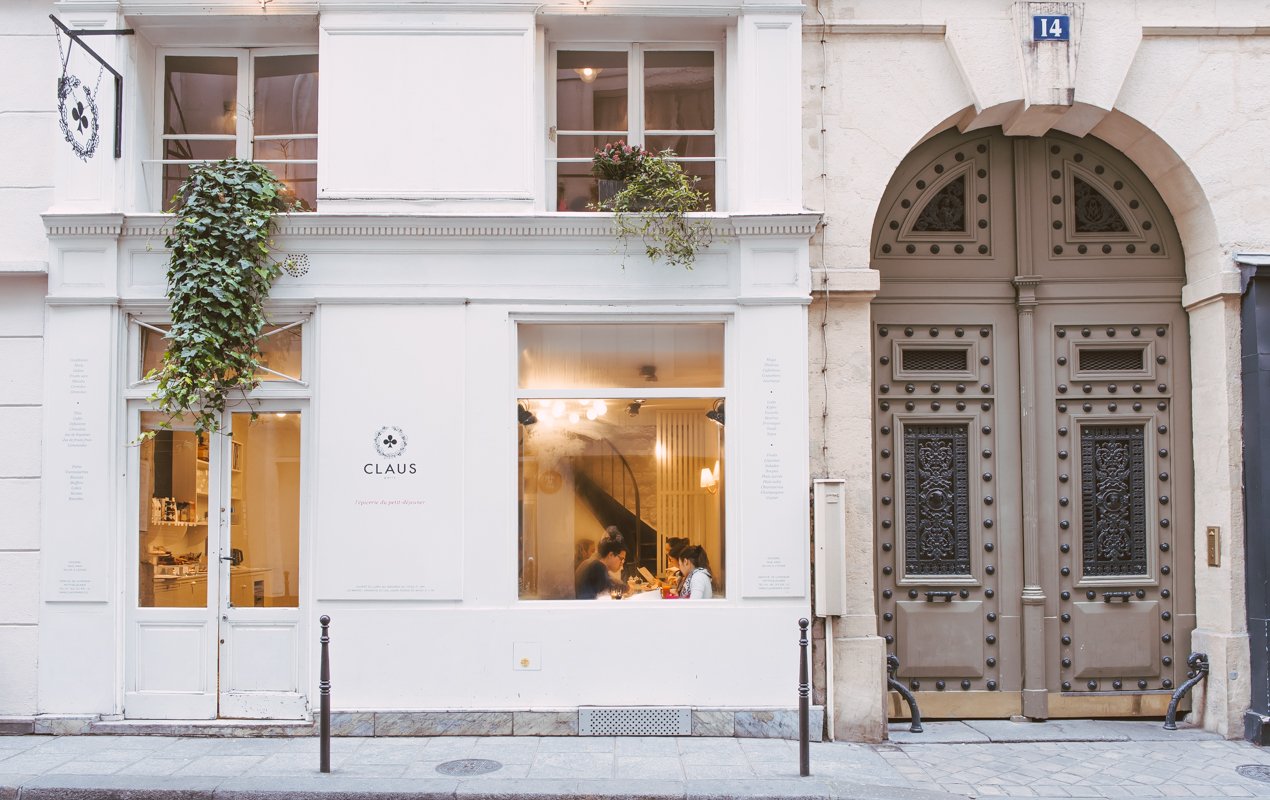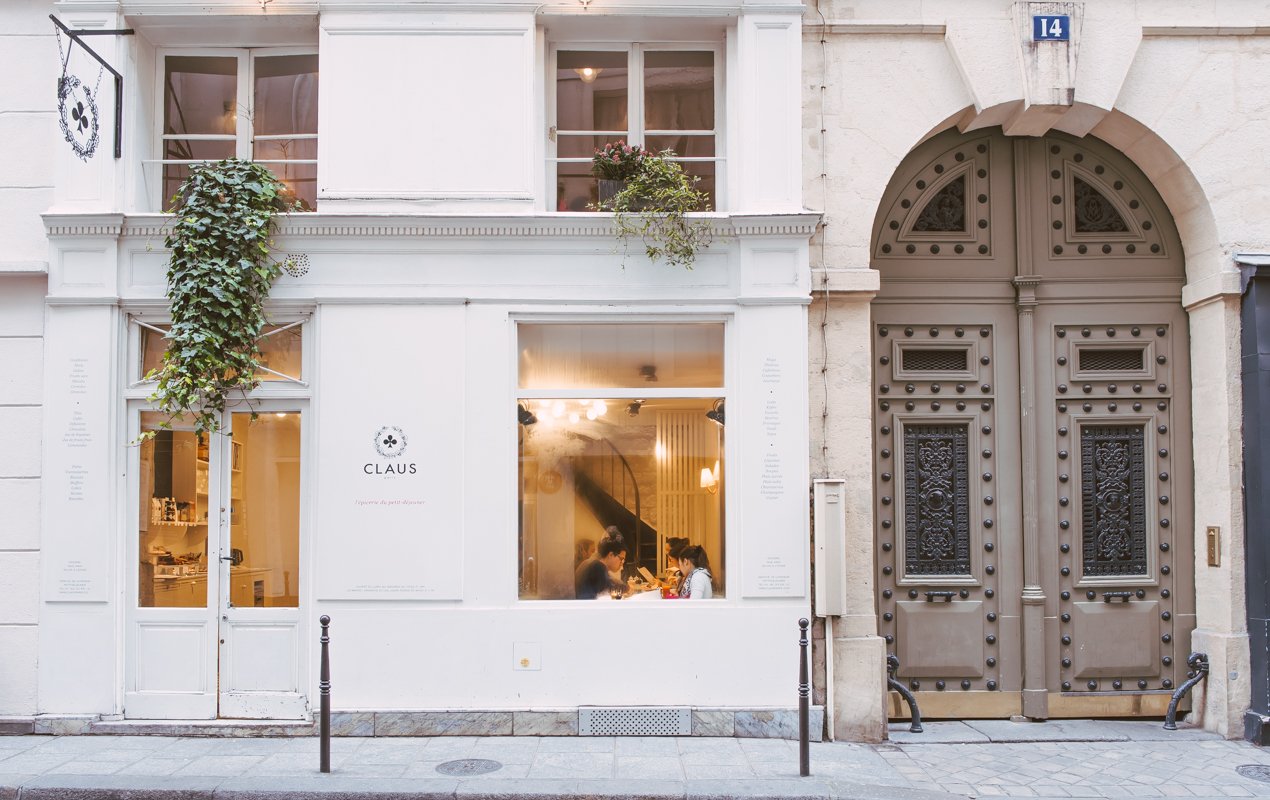 As of late, Dojo has become my go-to app for finding out about the latest trends in food, art and culture. Insider tips on hidden gardens, rooftop cocktails and intriguing performances make you feel like you've got the coolest and most connected Parisian best friend to give you the scoop on where to go. When you first download the app, the default city is London, but just click on Categories, scroll down to Settings and change the country to France. Don't be intimidated by all the entries titled in French; once you click on them the app does a great job of explaining the events in English, including prices and opening hours. So whether you choose Date Night, Street Food or Curiosities, you will definitely find something très cool.
Google Translate: To understand signs & menus in French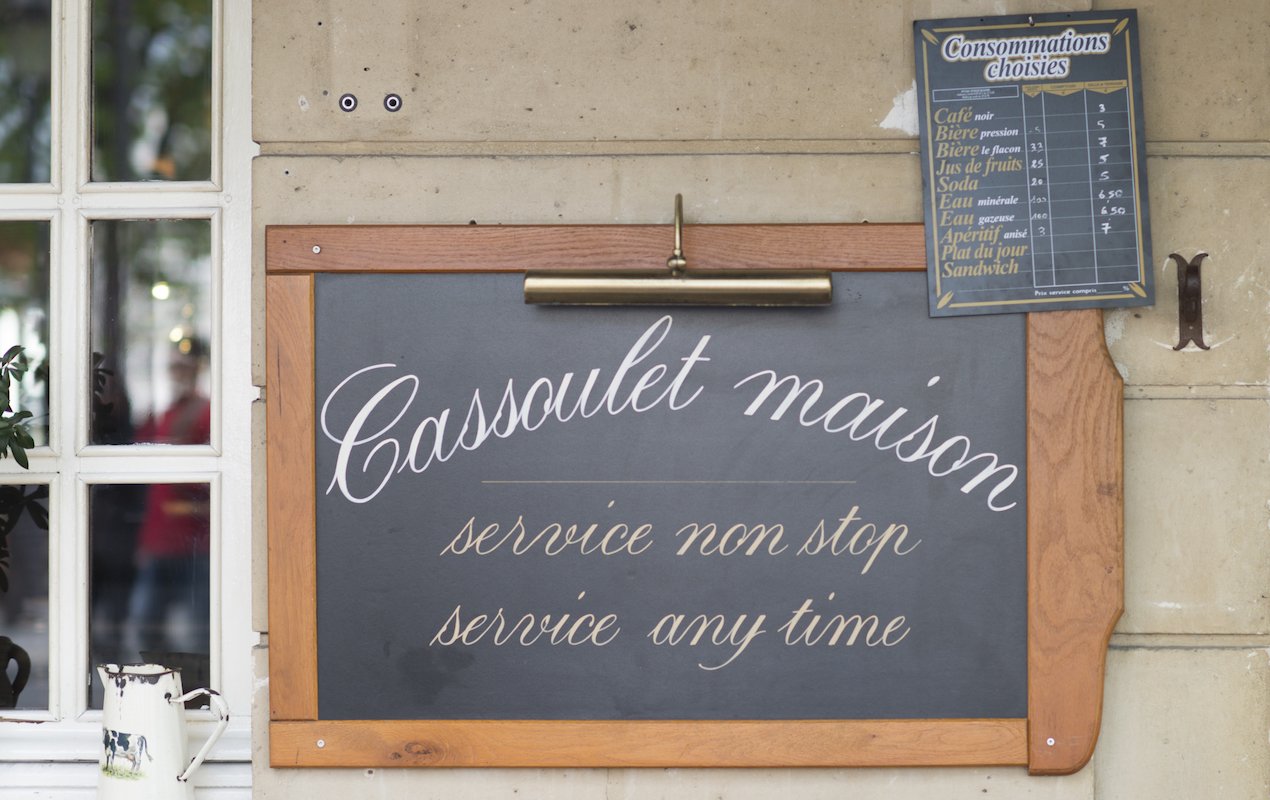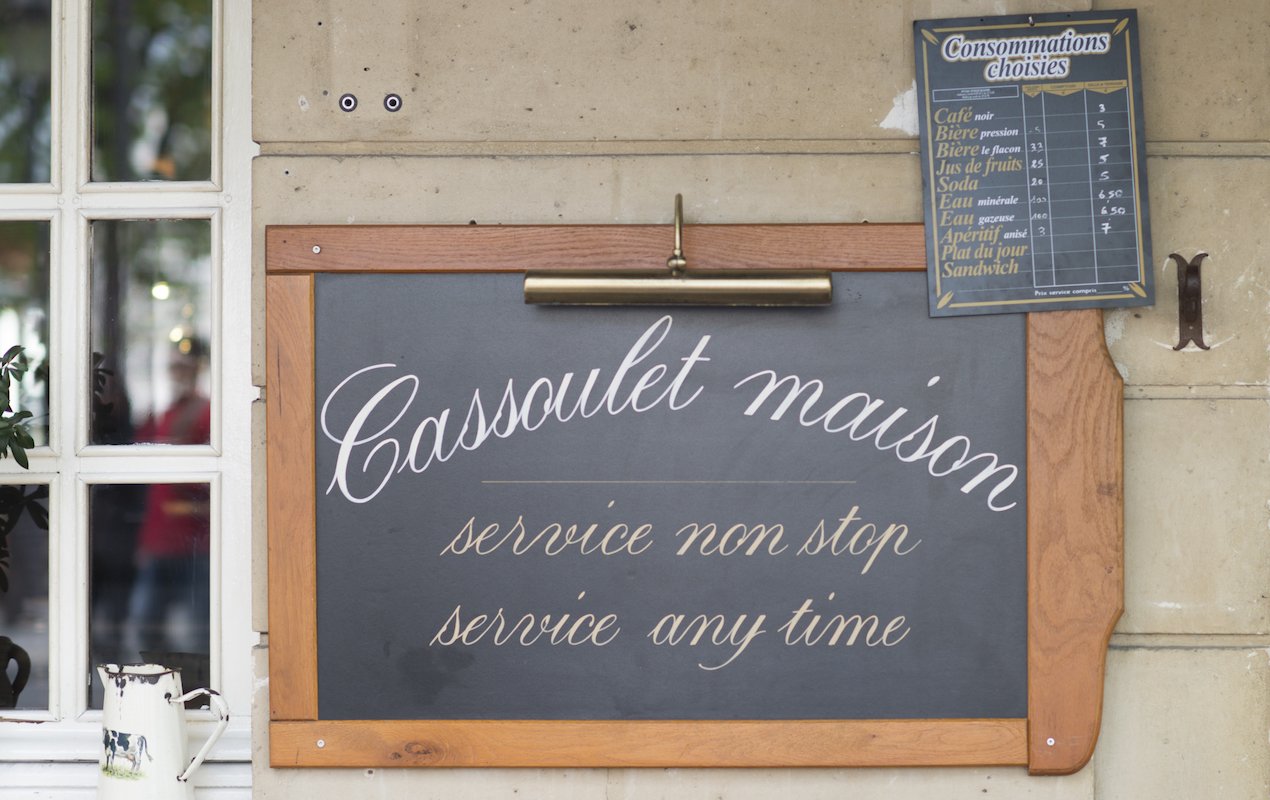 So you've reserved a table at one of the city's best restaurants and you're ready to taste some incredible French cuisine, but you have no idea what a Blanquette de Veau or a Velouté de Potiron is! What are you to do? You can of course ask your waiter, but if you err on the shy side, be sure to have the Google Translate app ready. I'd recommend downloading the offline French translation file within the app, which greatly improves the quality of translations outside of WiFi zones. You can also use your phone's camera to translate signs in real time, without typing them out, but be aware that it will not work on cursive or handwritten fonts. Now you'll never have to be lost in translation again!
_____________
Here's another handy trick to know about the official Google Maps app: You can save a portion of the map to be available offline by simply downloading it, making it one of the best apps for Paris. Just zoom in on Paris, then tap the city name and select "download." You can do the same thing with an app called Maps.Me, if you prefer.
With all these apps installed on your smartphone, you'll be ready to tackle anything, whether that's successfully using public transport, taking a day trip, or finding the coolest new restaurants! These can all be used partially or fully in offline airplane mode, but if having reliable WiFi is a concern during your visit to Paris, we highly recommend Travel WiFi so you can have a hotspot that travels with you wherever you go. More information on having your own personal WiFi hotspot here!