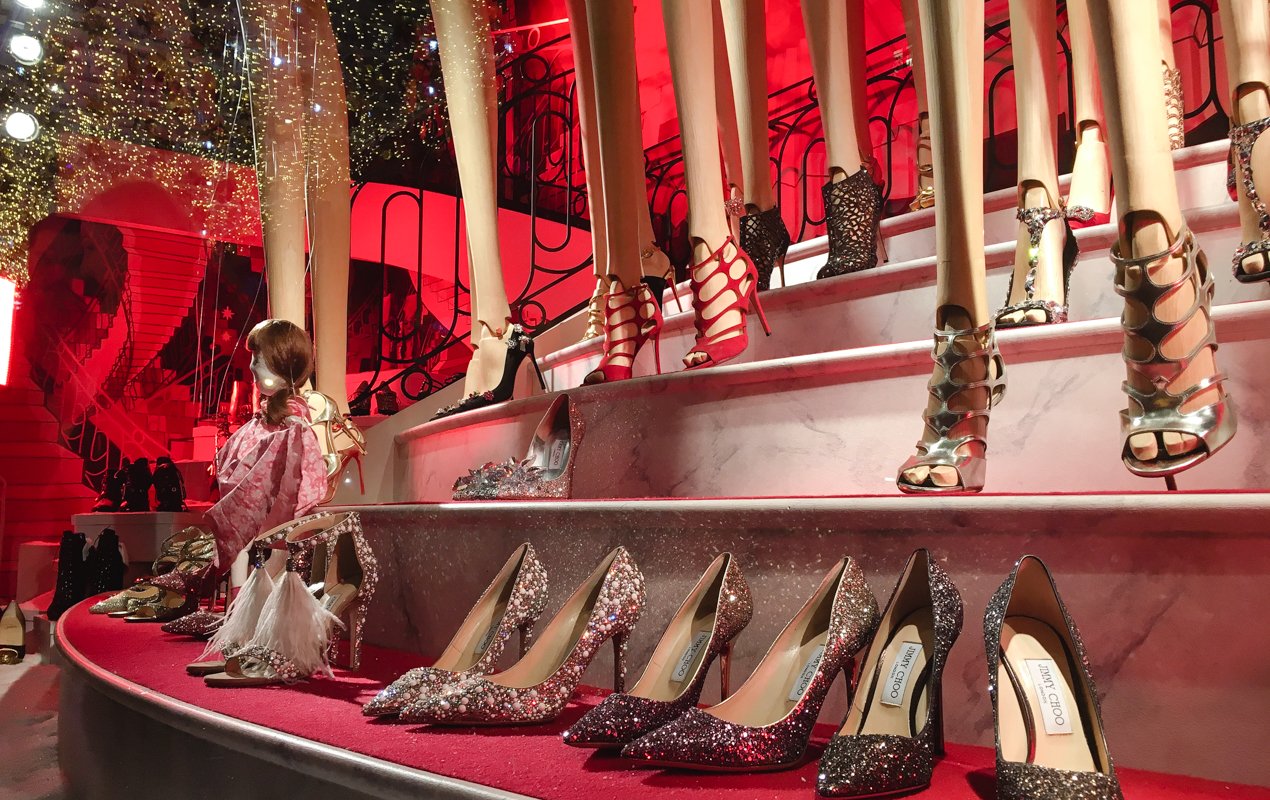 Just like they do every single year, the historic department stores of Paris have revealed their highly anticipated holiday window displays! With sparkling lights, a magical soundtrack and moving characters, they're one of the best parts of spending the holidays in Paris. Bundling up in your warmest coat and whiling away the evening getting lost in a whimsical holiday universe would make even the biggest Scrooge grin with childlike delight!
Lets take a look at some of the highlights from Printemps and Galeries Lafayette on Boulevard Haussmann.
The theme at Printemps was inspired by the dreams of two fictional children, Jules and Violette, as they slumber on the night before Christmas. In their dreams, they find themselves inside the store after closing time, among a cast of fantastical characters. They go on an intrepid adventure through the store, and each window represents a chapter in that story. They play in the clouds above the rooftops, dance on the Christmas tree beneath the gorgeous stained glass dome, and overindulge in candy, of course!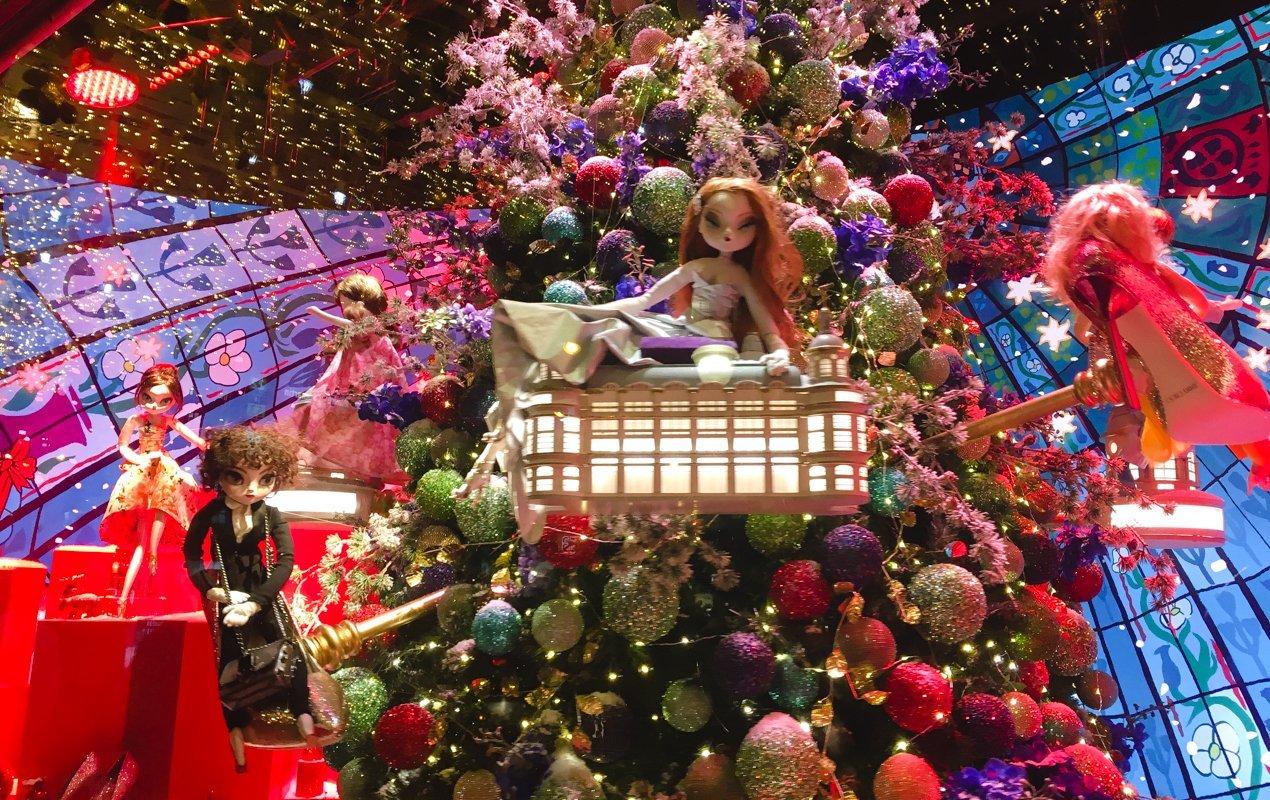 Walk a little bit further down Boulevard Haussmann and you'll find the more monochromatic – yet equally exciting – windows at Galeries Lafayette. These displays have the appearance of paper cutouts, or origami, and tell the story of a family of polar bears from the North Pole. Due to their ice floes melting, they decide to leave the North Pole and head for Galeries Lafayette. The bears play and dance all throughout the store, and when they've had enough fun, they return to their home. These windows have more of a "winter wonderland" vibe, and don't miss the giant paper cutout tree in the center of the store: It's about 4-floors tall!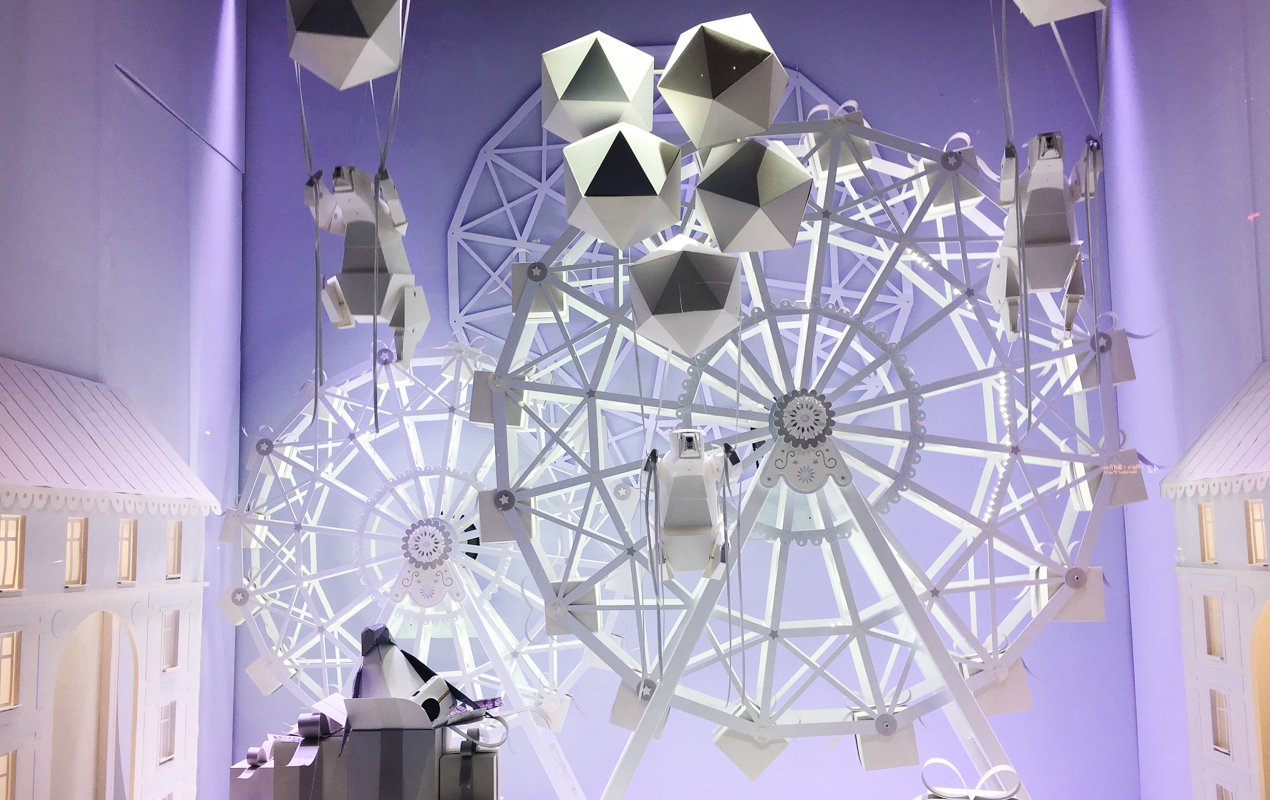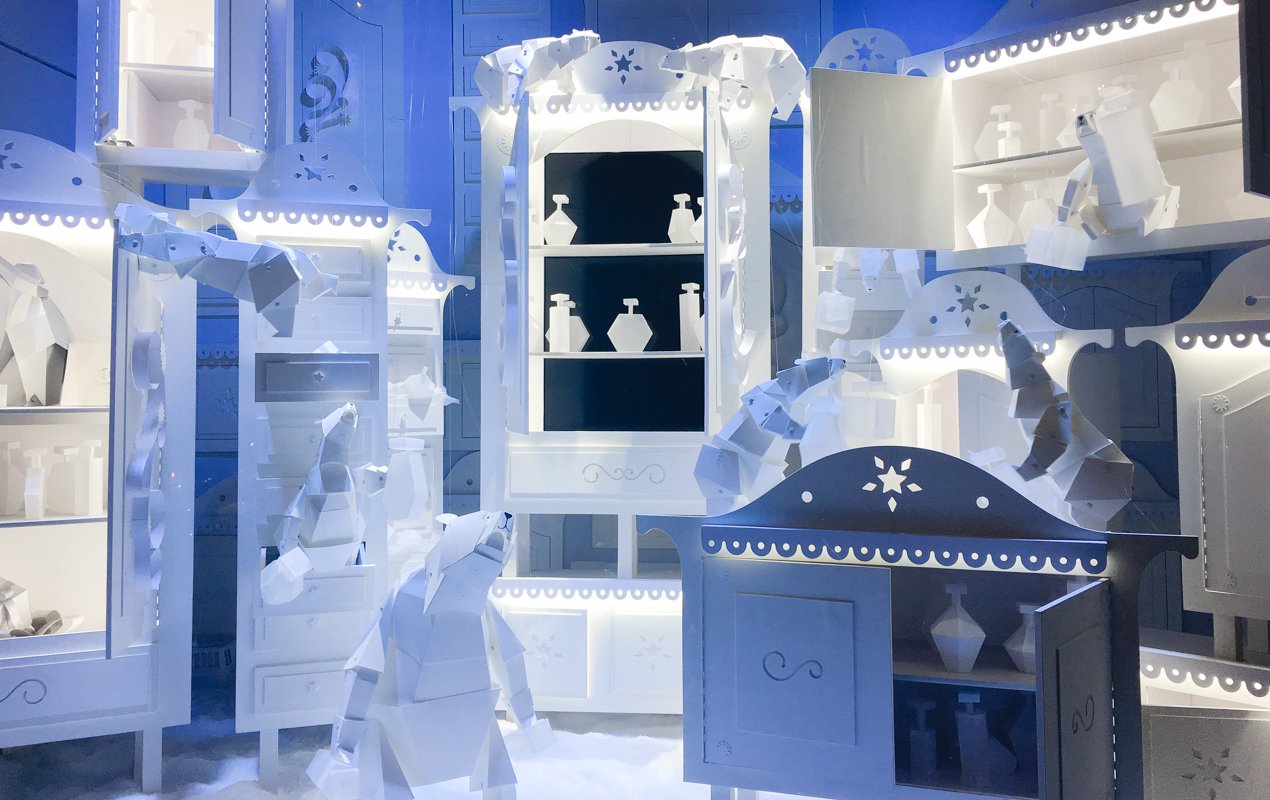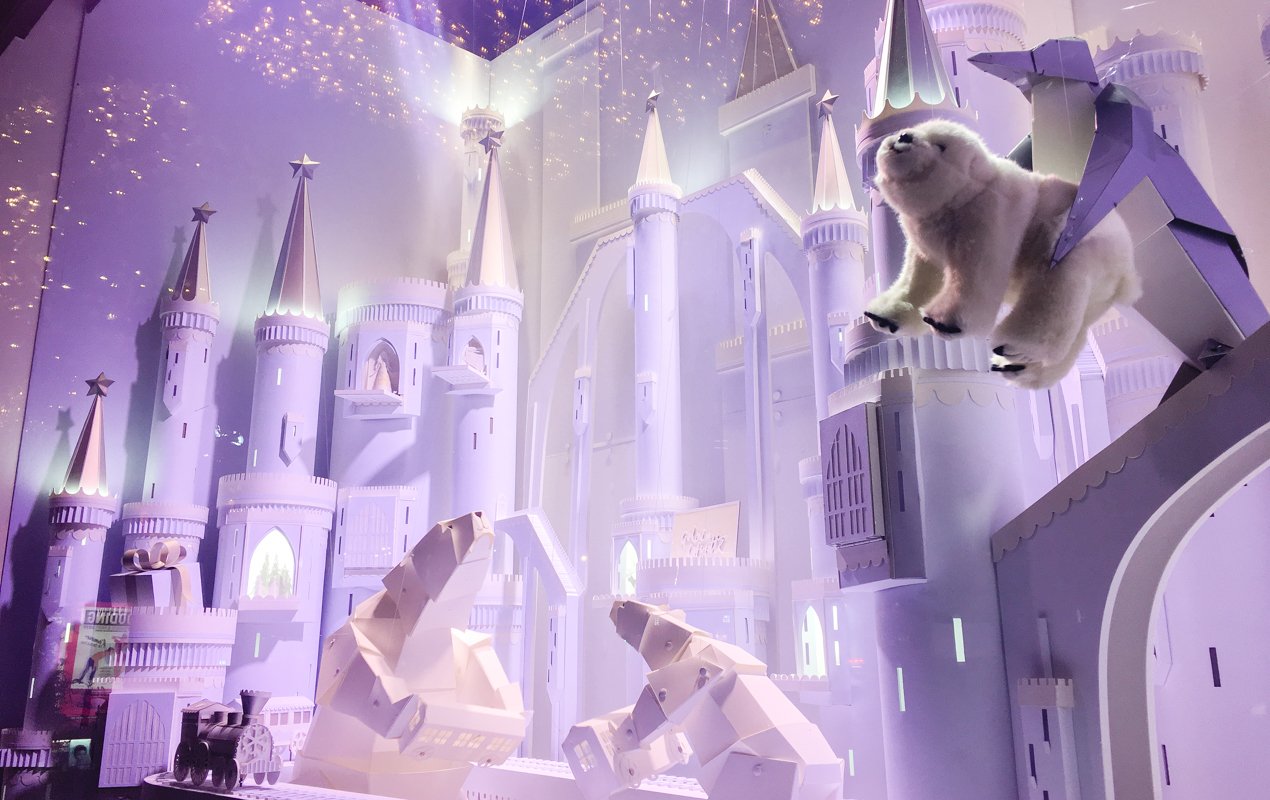 These window displays are completely free to see on Boulevard Haussmann. It's so magical to stroll along the street, admire the sparkling lights, and see all the children with their noses pressed against the glass. Both stores typically leave their Christmas displays up until the New Year, so if you'll be in Paris anytime during the holiday season, you simply must go see the windows for yourself!
Printemps
64 Boulevard Haussmann, 75009 Paris
Metro Havre-Caumartin (Lines 3 & 9)
or Saint Lazare (Lines 12, 13, 14, RER E, Train L & J)
Galeries Lafayette
40 Boulevard Haussmann, 75009 Paris
Metro Chausée d'Antin Lafayette (Lines 7 & 9)
(Image Credits: Hannah Wilson)