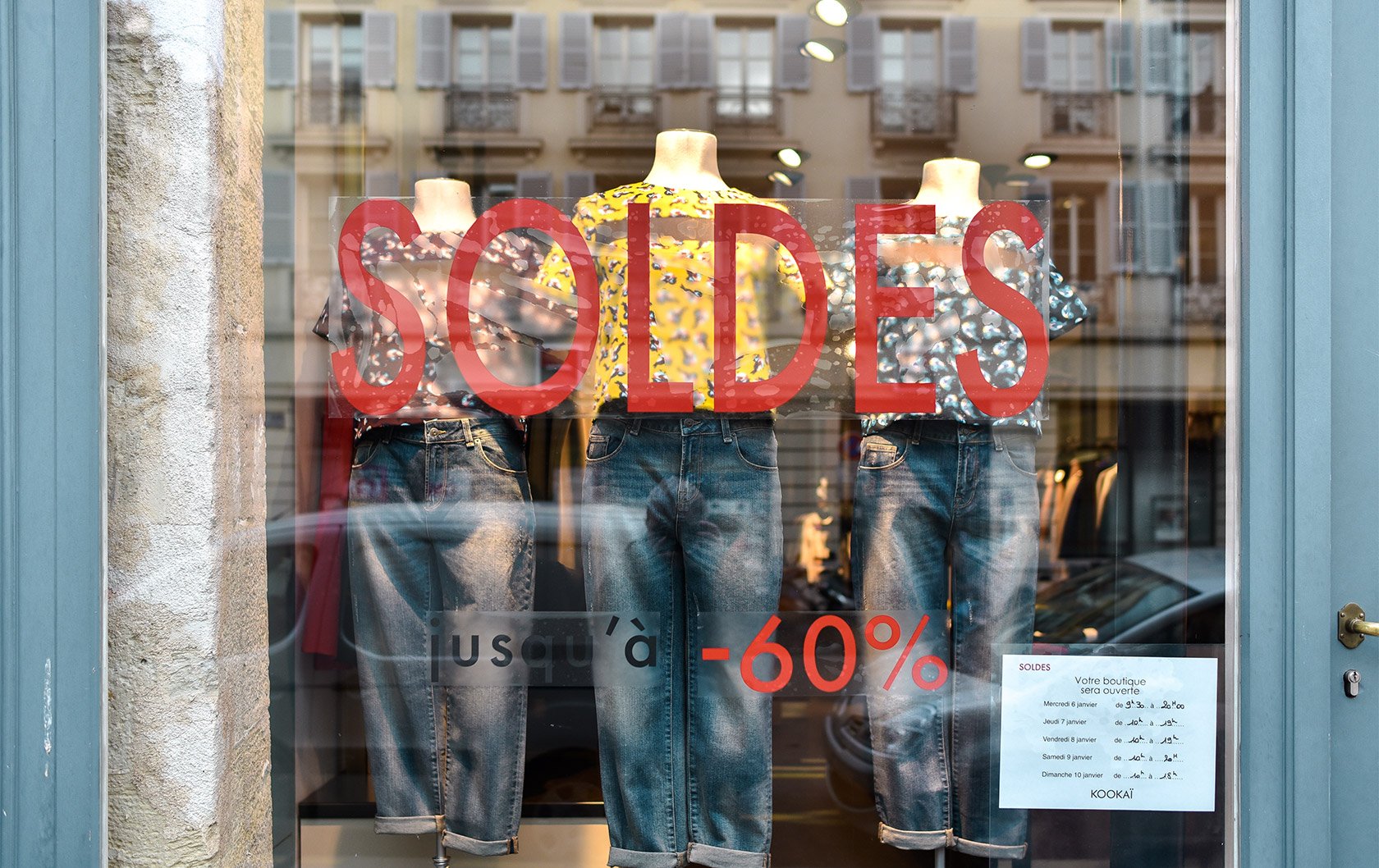 Find hefty discounts during the winter sales.
It's almost that time of year again! Yes, it's already time to start planning your Paris trip to take advantage of the amazing winter sales (or soldes in French) from January 10th to February 20th, 2018. Snag the latest French fashion must-have items, statement accessories, and stylish homewares with steep discounts of up to 70% off the original prices. Pack your travel bag and bring an empty suitcase – you'll need it. These sales are a superb opportunity to refresh your wardrobe with this season's trends. Don't forget, the sales are also brilliant for stocking up on high-quality essentials like coats, pants, and sweaters and you can find unique Parisian items for a steal.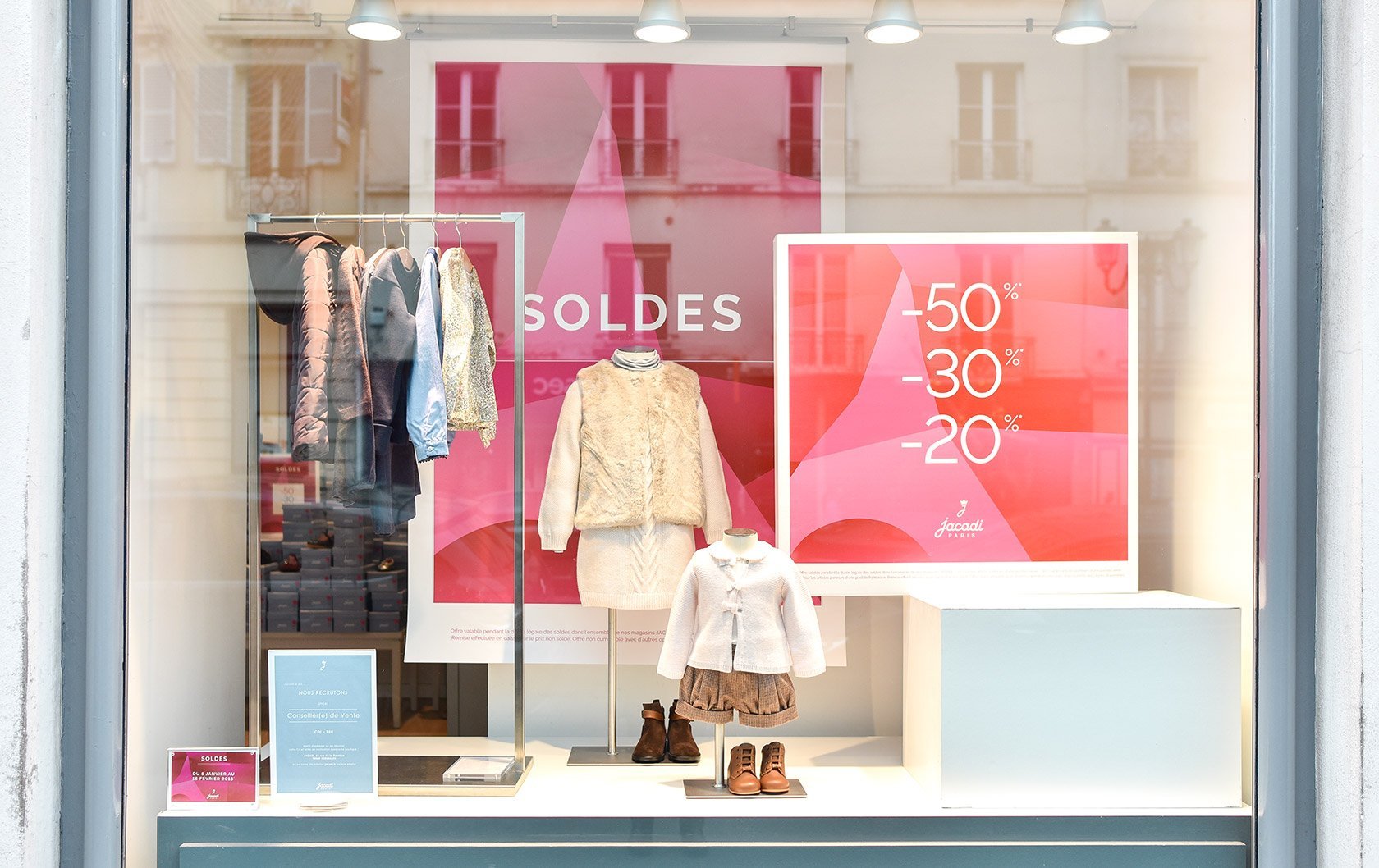 When is the winter sale?
The sales in France are regulated by the government and only occur twice a year, during summer and winter. This winter, the sale period spans from January 10th to February 20th, 2018 – over six weeks.
Button up your best winter coat and hit the Parisian streets to find amazing deals on clothes, shoes, furnishings, cookware and more. The discounts increase the longer you wait, starting at 20% off in the first week and often reaching up to 70% off in the last days of the sales period. Don't wait too long though because locals and visitors plan for these sales, so coveted items go quickly.
With our Winter Sale on Paris apartments and the incredible low-season airfares now available, the time is now! Staying at one of our sleek Parisian homes will inspire your designer purchases and provide a tranquil respite after the sales rush. Contact us today to find out about availability.
Where are the best deals?
Les Grand Magasins – the largest department stores in Paris  – are not only iconic for their grand buildings and the large selection of brands they offer but also for their hefty sales discounts. Galeries Lafayette, Printemps, Le Bon Marché and BHV are the perfect stores to find deals on affordable high-end garments. Luxury French brands such as Longchamps, Dior, Chanel, and Hermès boast steep markdowns alongside the more wallet-friendly brands like Esprit, Polo Ralph Lauren, Claudie Pierlot and Simone Perele.
An insider tip for cashmere lovers: make sure to check out the Galerie Lafayette brand of cashmere at Galeries Lafayette and BHV. Their beautifully-made sweaters are oh-so-soft and with impressive sales prices, it would be rude not to have a look.
Another must-see shopping destination (read: we love this street) during the winter sales is Rue Saint-Dominique. Located in the heart of the stylish 7th arrondissement, you can find many of France's favorite brands like The Kooples, Bernice, and Comptoir des Cotonniers. On another note, we have numerous apartments located within walking distance of this shopping mecca and our friendly reservations team can help you to find the perfect luxury apartment for your Parisian winter shopping adventure.
If you are looking for designer attire then don't miss the Faubourg Saint-Honoré area: the epicenter of haute couture shopping in Paris. The area proffers iconic designer brands like Chanel, Dior, Yves Saint Laurent, Hermès, and Versace. During the sales, you can expect health discounts, even on the most desirable brands. For more information about designer shopping in Paris, check out our blog post The Best Streets for Designer Shopping in Paris.
Happy shopping! 
For your next stay in Paris, our friendly reservations team are on hand to help you select one of our style-led family vacation rentals.
Read more about designer shopping on our blog about The Best-Kept Parisian Shopping Secrets.
Photos: Michelle Waring & Hannah Wilson