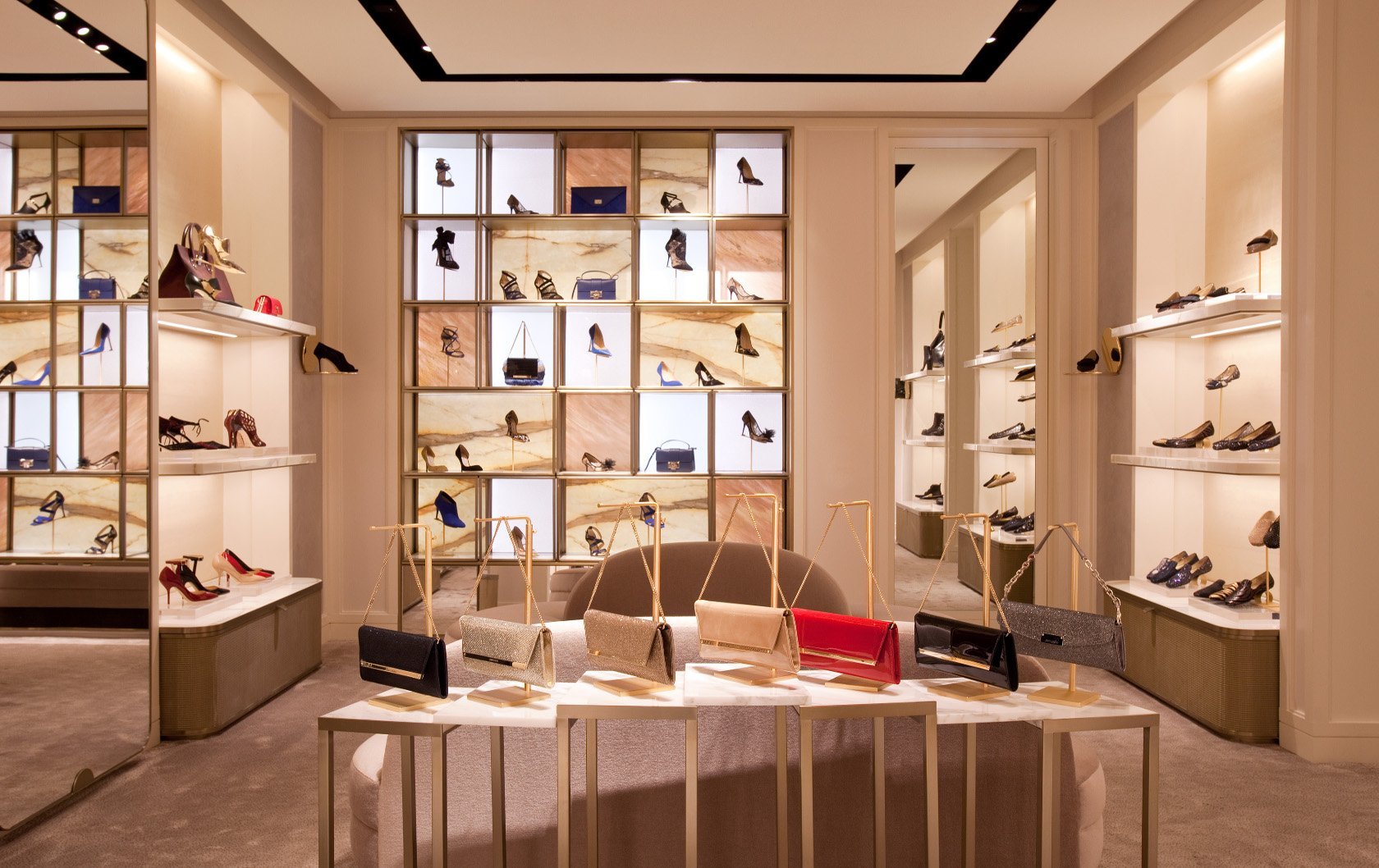 Photo: Courtesy of Jimmy Choo
Chic, high-end and enviably couture: 'affordable' isn't something that springs to mind when thinking about shopping in Paris. However, you may be pleasantly surprised. We've handpicked some stores where you can get voguish brands year-round at a fraction of the price. Whether you're searching for the best designer consignment stores, discounted beauty products, or simply clothing that won't break the bank, we've got every option covered.
There's plenty of room for storage in our grand apartments and if you'd prefer a guide, we have some fabulous exclusive shopping tours to choose from. Now the only thing curbing your splurging will be those luggage restrictions on the flight home. Read on for our insider tips…
L'Habilleur
Literally translated 'the dresser', this Marais institution has been dressing well-heeled locals for more than a decade. And like any boutique in the area, L'Habilleur is impossibly chic. From the elegant black exterior to the smart rails of designer clothing, this place doesn't look or feel remotely discount. However, rest assured, there are savings to be had.
Step inside to find a mix of covetable brands including Issey Miyake and Castelbajac, and Jean Paul Gaultier. There are plenty of other stellar brands to peruse too, such as Paul & Joe. With seductive price tags offering up to 60% off, who could resist?
L'Habilleur, 44 Rue de Poitou, 75003 Paris.
Claudie Pierlot Stock
Sandro and Maje are recognized globally, but the lesser-known Claudie Pierlot is nevertheless a sartorial national treasure. Founded in Paris 1984 by Claudie Pierlot herself, the style is quintessentially French. Expect fun frills, French lace, and Breton stripes.
One of their stock shops is located in the hip Marais district, only a stroll from Place des Vosges. The store itself is elegant, attractive and well-organized with up to 50% off year-round. Conveniently, there's also a Sandra Stock next door. Two for the price of one!
Claudie Pierlot Stock, 26 Rue de Sévigné, 75004 Paris.
La Vallée Village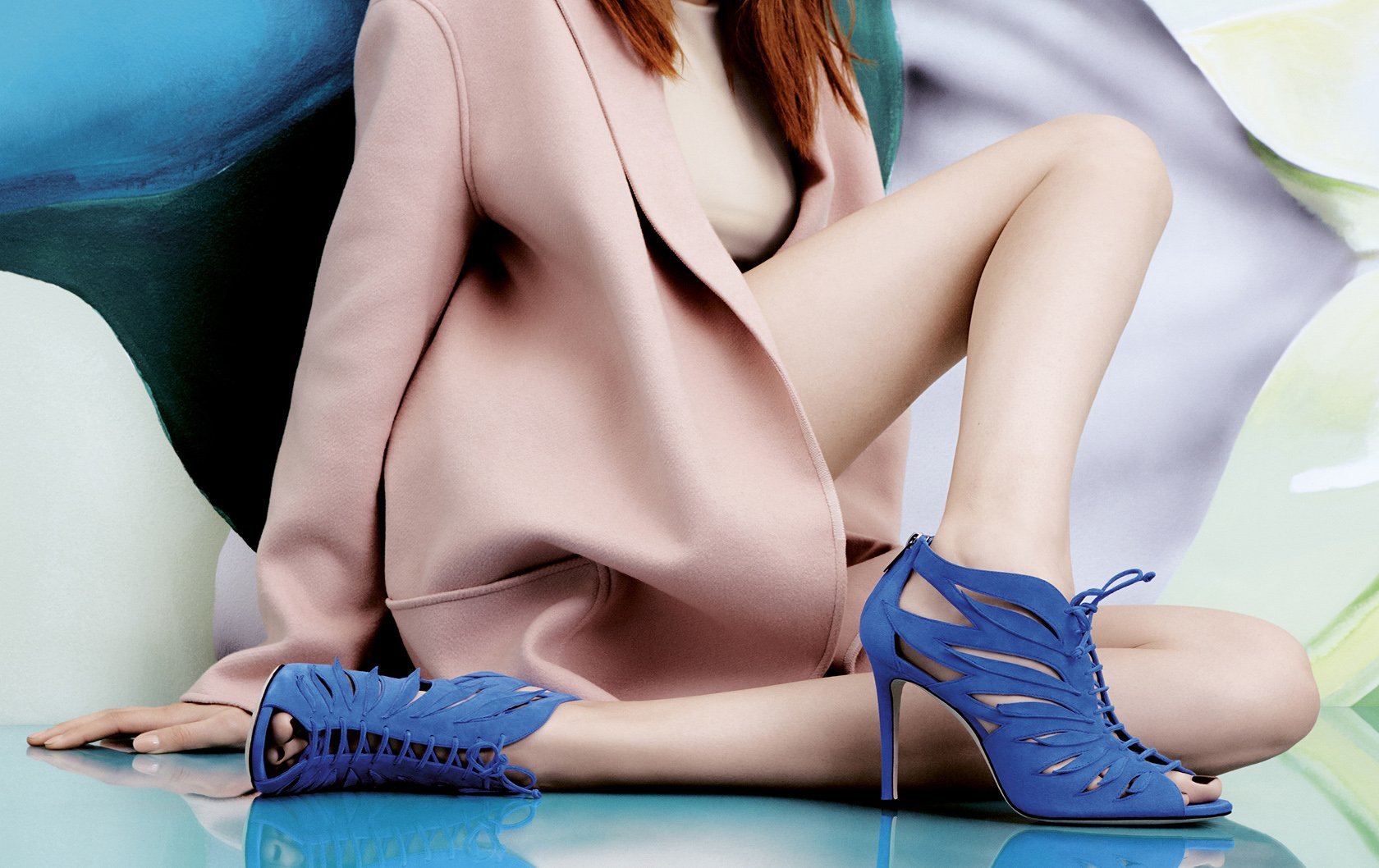 Photo: Courtesy of Jimmy Choo
A luxury shopping village decked out with fancy topiary and expensive awnings, La Vallée should be on your itinerary. It resembles something more akin to Rodeo Drive, than a discount outlet center in the suburbs of Paris. Don't let appearances deceive you, though: nothing here is full price. You can swan around the boutiques of Lancel, Longchamp, Burberry and Jimmy Choo at your leisure.
Need a sugar hit for round two? Indulge in an authentic Italian gelato from Amorino or pick up some famous Parisian macarons from Ladurée. Getting to the village couldn't be easier, simply hop on their shuttle bus service from Place des Pyramides. Leaving – well, that's a matter of self-control.
La Vallée Village, 3 Cours de la Garonne, 77700 Serris.
A.P.C. Surplus
Ever wonder where the locals get kitted out in their chic designer uniform? Well, look no further: between the utilitarian jackets and structured leather purses, A.P.C. is the epitome of Paris cool. A shopping excursion in the city should include this place.
It's a low-key but on-trend affair, offering a decent range of pieces from previous collections. Discounts aren't labeled: a red sticker means 50% off the price, while blue means 30%. No sticker – no discount, sorry!
A.P.C Surplus, 20 Rue André del Sarte, 75018 Paris.
McArthurGlen
Photo: Courtesy of McArthurGlen 
Perhaps slightly less sophisticated than La Vallée Village, this outlet mall in Troyes nevertheless brings home the goods. You'll be spoiled for choice with over 300 leading brands: Armani, Pandora, Lacoste, Hugo Boss, Swarovski, Guess, Calvin Klein – you name it, they've got it.
There are plenty of thoughtful details, too, like portable phone chargers, so you won't get lost amid the rails of reductions. Transport is straightforward as the No.1 bus takes you there from Les Halles. Non-EU citizens can save extra by claiming tax back on their purchases.
McArthurGlen, Voie du Bois, 10150 Pont-Sainte-Marie.
Want more advice on shopping in Paris? Take one of our guided private shopping tours which can be tailored to suit your style and budget, helping to maximize your shopping time. Make sure to book one of our style-led apartments located in the most fashionable neighborhoods in the city.