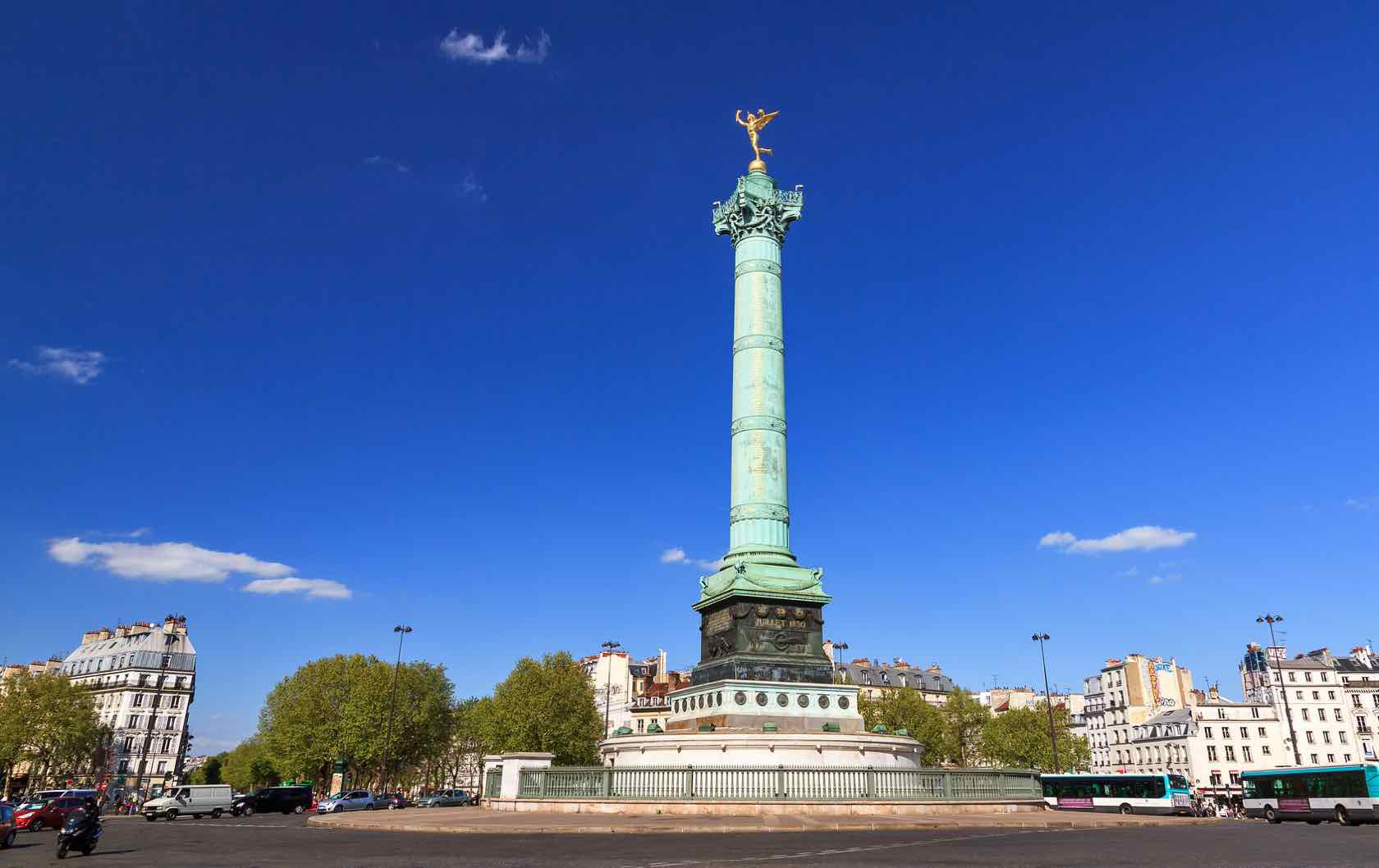 Each of Paris' twenty districts, or arrondissements, have their own vibe, and it's worth exploring as many as possible to get a true feel for the city. Fortunately, Paris Perfect has apartments in many of Paris' arrondissements and have recently added some in the 11th arrondissement. Having lived in the 11th arrondissement for over three years, I've spent many hours wandering its streets and discovering all that this lively area has to offer. Bordered by the 3rd, 4th, 10th, 12th, and 20th arrondissements, it's much more central than its number would lead one to believe. It's the perfect place to live like a local, but also easily accessible to the rest of Paris. I've put together a little guide to the 11th arrondissement, which will help you discover this unique, fun neighborhood!
Guide to the 11th Arrondissement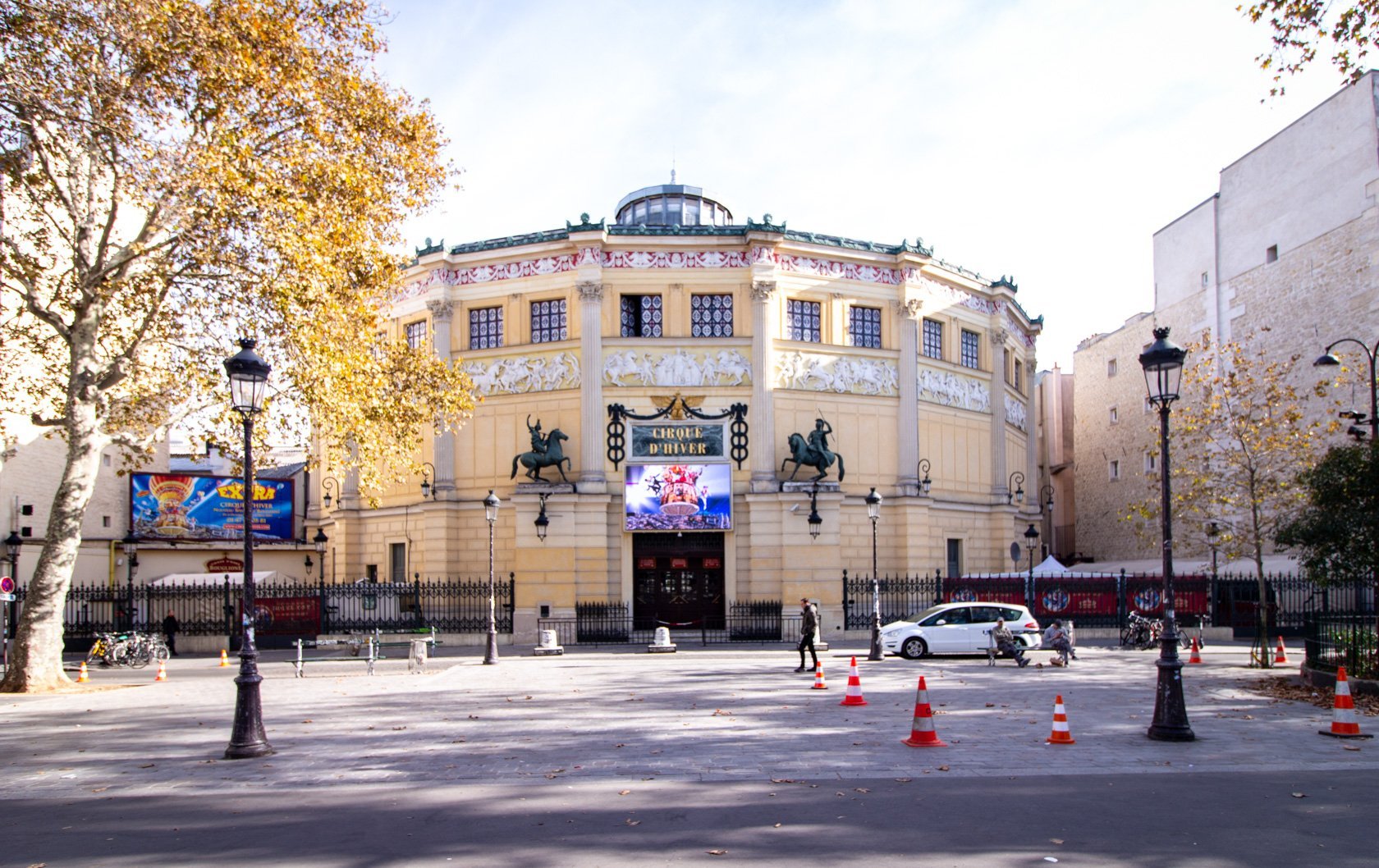 How to Get Around
Depending on where you are in the 11th arrondissement, there are a number of metro lines available to use. The line 9 runs the length of the boulevard Voltaire, which cuts right through the arrondissement from Place de la Republique to Place de la Nation, and is one of the most convenient metro lines on which to be located, as it easily connects to other metro lines, as well as to hotspots like Galeries Lafayette, the Champs-Elysees and Trocadéro. Lines 2, 3, 5, and 8 all also stop within the arrondissement.
There are a couple of buses that will also easily take you from the 11th to wherever you want to go in the city. The 69, which runs from Place Gambetta to the Champ de Mars, will take you past destinations such as the Père Lachaise cemetery, Hotel de Ville, the Louvre, Musée d'Orsay, Esplanade des Invalides and on to the Eiffel Tower (read more about this bus line here). One of the closest buses to the Paris Perfect apartments, however, is the 96, which will take you from the hip Oberkampf area through the Marais all the way down to Saint-Germain-des-Pres. And of course, because of its proximity to so many great neighborhoods and attractions, walking is always a great option!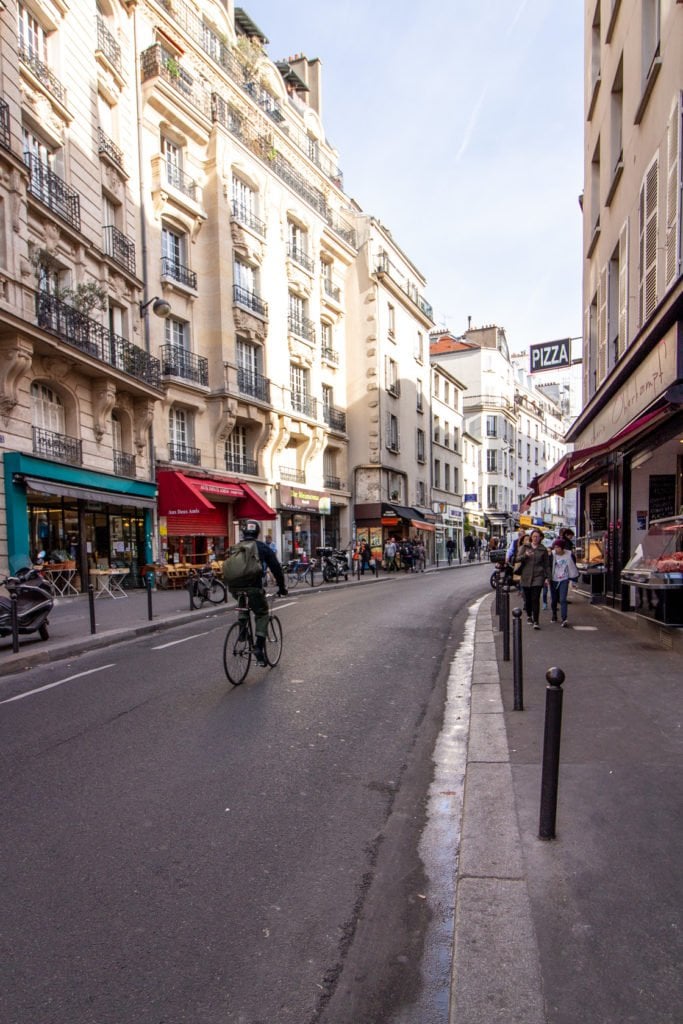 Where to Eat
A guide to the 11th arrondissement would be incomplete without restaurant suggestions. Some of the 11th's best restaurants have become household names within the Paris food community. Septime is one of them. Reservations are snapped up almost as soon as they become available, but they also have a wine bar of the same name around the corner from the restaurant. Bistrot Paul Bert is the perfect spot for classic French fare (Anthony Bourdain was a fan!), though if you're looking for something a little cheesier you can have fondue or raclette at Le Chalet Savoyard down the street.
Further north in the arrondissement, you can find great coffee at sister cafés Café Oberkampf and Café Mericourt, the latter of which does a delicious Sunday brunch (think sweet or savory pancakes, tartines, salads and more). The now-ubiquitous Big Mamma Group's second restaurant, Ober Mamma, serves the delicious Italian fare that made them famous in the north of the 11th on the boulevard Richard Lenoir. Around the corner, down a nearly-hidden passageway, Au Passage will become the little French bistrot that you sit in with a glass of wine and good conversation until closing time. It's a short walk back to your Paris Perfect apartment.
Where to Drink
Le Clown Bar is an excellent wine bar, which also serves delicious seasonal dishes to pair with your bottle. If beer is more your taste, La Fine Mousse's craft beer selection will be sure to satisfy. If you're looking for cocktails on a rooftop, head to Le Perchoir, the original of the Perchoir bars, which have popped up on rooftops around the city. Near Septime, you can find great cocktails at Bluebird, or if you're closer to the Bastille area, make your way to Moonshiner, a speakeasy bar hidden behind a pizza shop.
Where to Shop
One of the best things about the 11th is that none of the streets can really be considered shopping areas, which means there are far fewer people clamoring at window displays. However, for grocery shopping near your Paris Perfect apartment, the stretch of rue Oberkampf between boulevard Richard Lenoir and avenue Parmentier, is the perfect spot for you to find your cheesemonger, butcher, baker and fresh produce.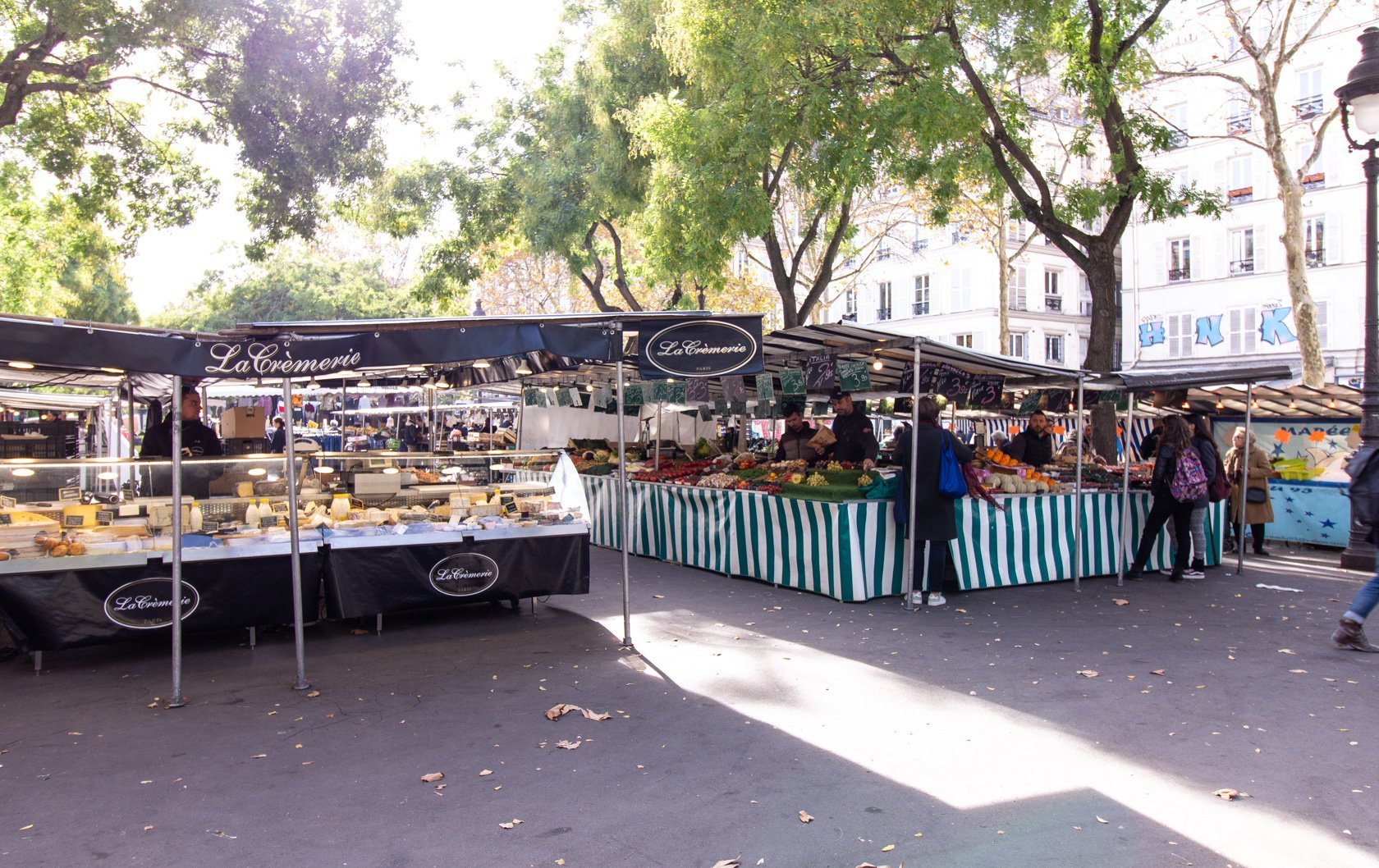 The 11th is also home to two of the biggest bi-weekly open air markets in the city–Marché Bastille (Thursdays and Sundays) and Marché Popincourt (Tuesdays and Fridays). For many Parisians, these markets are part of a weekly ritual, so head to the Marché Bastille on a Sunday morning. Find the Breton stand that makes delicious smelling crêpes and galettes, and order a kouign amman, a buttery Breton pastry that you'll likely eat before leaving the market.
For traditional shopping, you'll find a number of adorable boutiques on the rue de Charonne, beginning at its intersection with rue du Faubourg Saint-Antoine. Some names may be familiar–COS, Isabel Marant, Scotch & Soda, Repetto–while others will allow you to discover lesser-known French brands, such as Frenchtrotters and concept stores like SoWeAre. Don't forget to peek down the passageways as you pass them. You might miss gems such as Les Fleurs, one of the prettiest flower shops in Paris, tucked away down rue Trousseau.
There you have it! A guide to the 11th arrondissement from someone who actually lives in the district. Are you ready to live like a local with Paris Perfect's in the 11th arrondissement? Click here to browse all of the beautiful apartment choices!  Call 1-888-520-2087 from the USA or email [email protected] for our apartment reservation team.