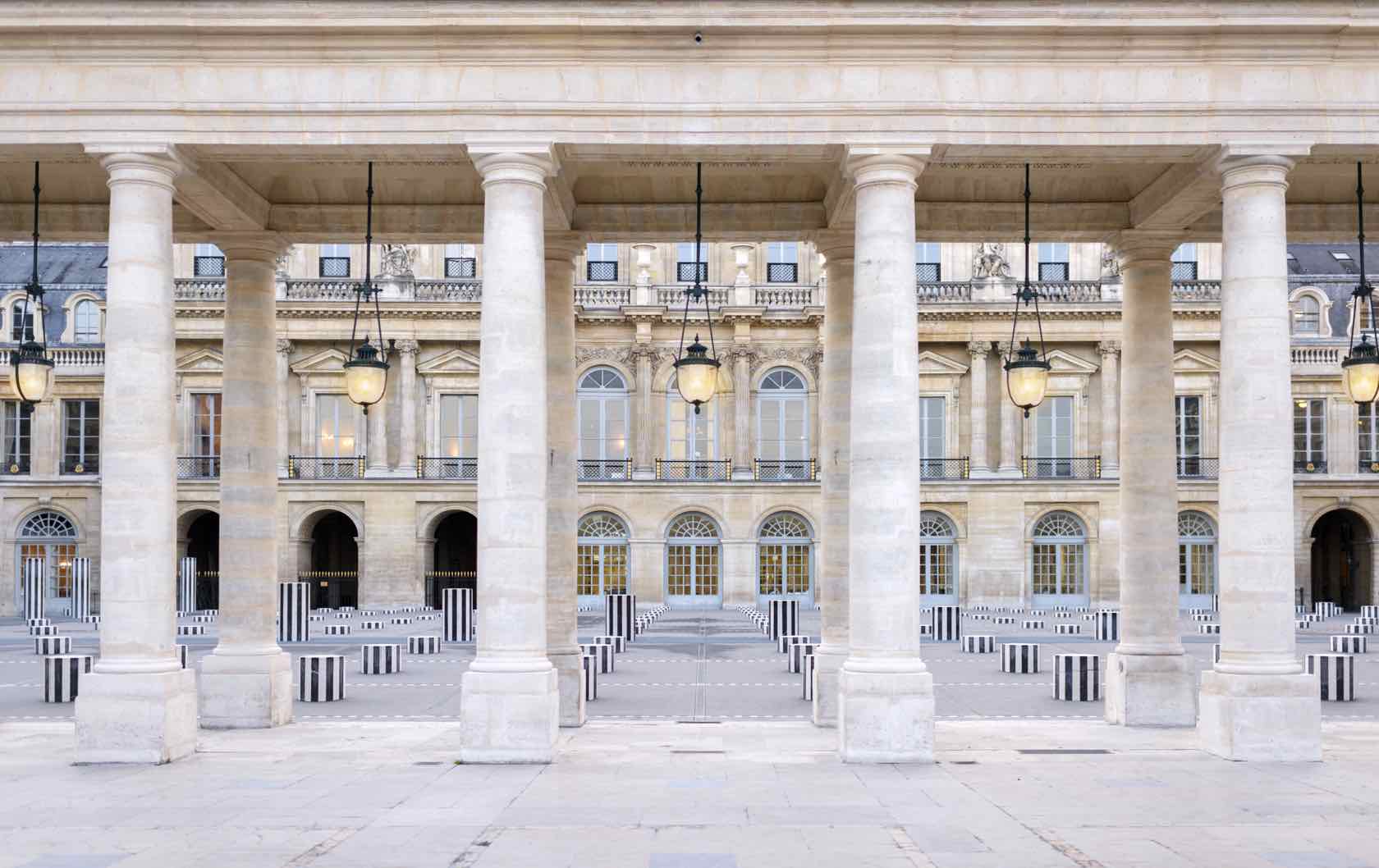 Hiding in plain sight, just a stroll from the Louvre, former palace Palais-Royal is one of Paris' most intriguing insider secrets. While visitors flock to iconic landmarks such as the Eiffel Tower and Palais Garnier, this heritage arcade often escapes attention. In the 1st arrondissement, it's a favorite with locals, drawn by the rich Palais-Royal history, gorgeous garden and its contemporary charms. Come to channel an era when kings and emperors ruled, with Palais-Royal as the jewel in their crown – or just to enjoy a hushed refuge in the city center.
Palais-Royal History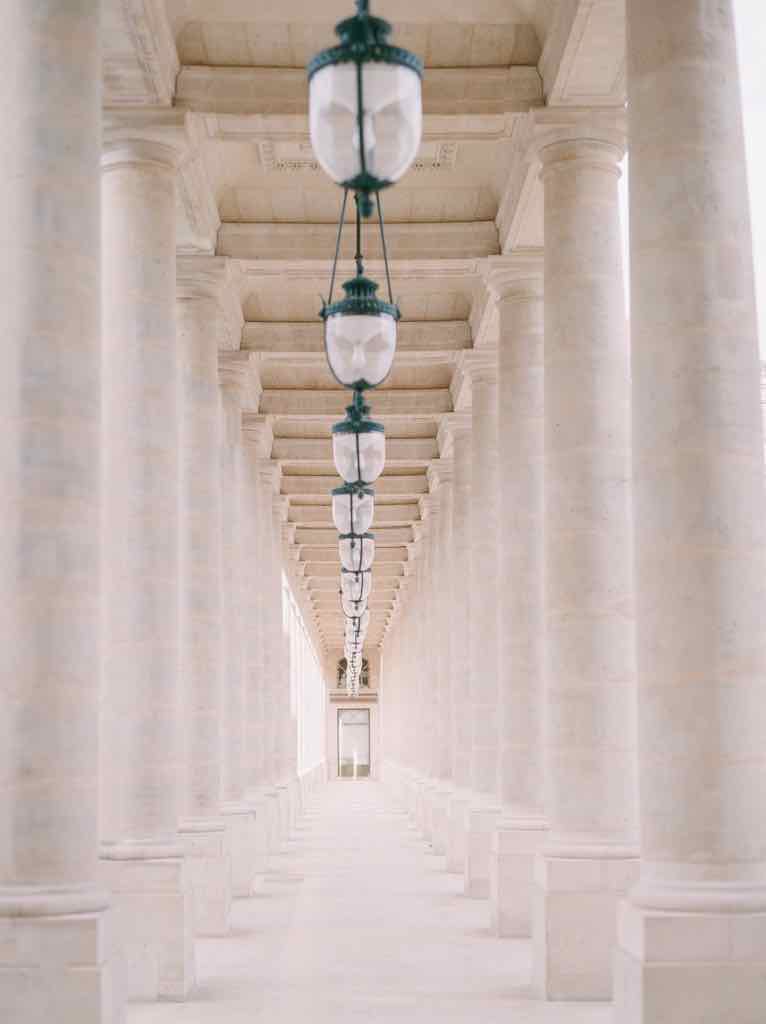 Heritage Arcade
Palais-Royal history dates to 1634, when the main body of this impressive edifice was built for Cardinal Richelieu. Originally named the Palais-Cardinal, the cardinal's personal residence was designed by architect Jacques Lemercier (who created the Sorbonne). Bequeathed to King Louis XIII after Richelieu's death in 1642, it was renamed the Palais-Royal. His son Louis XIV – the Sun King – lived here as a child before moving to the Louvre and finally the Palace of Versailles. The palace was completed and modified in the 18th and 19th centuries, with a series of wooden shops added inspired by Arabian markets. A pioneer of the genteel Arcade Era of covered retail passages, removed from the dirty streets, it transformed European shopping habits. The three wings bordering the garden date from the late 18th century.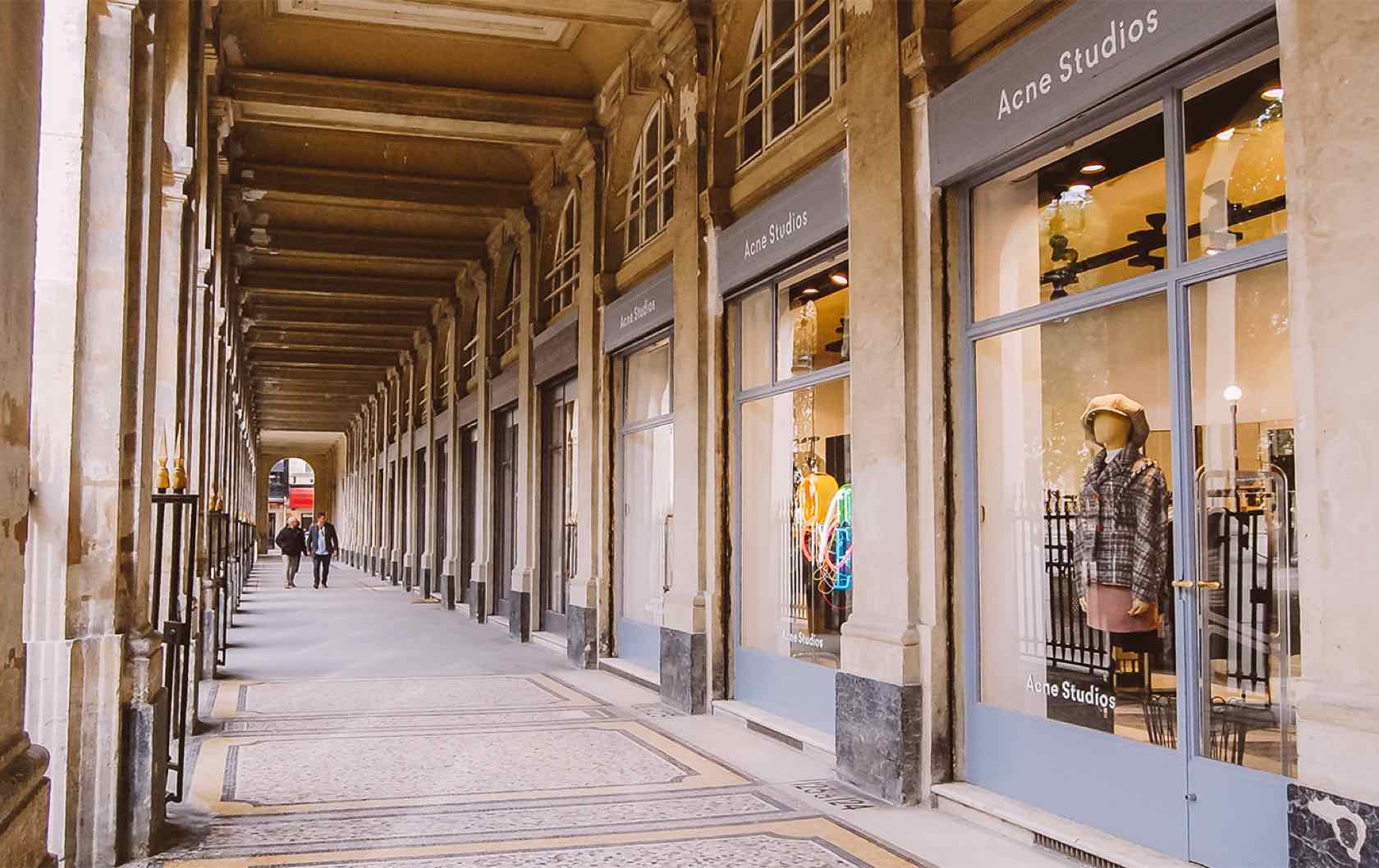 Once famous for its glittering royal parties and social events for the elite, the Palais-Royal has also had an insalubrious past. An 18th-century mob riot and fire are just some of the dramas in Palais-Royal history. It gained a reputation in the 19th century for ill repute, promiscuity and prostitution, immortalized by French novelist Balzac. Luckily, the beautiful monument was restored in 1876. After World War II, visitors often hoped to spot French author Colette, who lived at 9 rue de Beaujolais, and wrote about her life in the Palais-Royal provinces.
Today, Palais-Royal is in the hands of the French government, so some of the old buildings are out of bounds. It serves as the seat of the Council of State, the Constitutional Council and the Ministry of Culture. The public are welcome to visit the pretty courtyards and gardens daily, and many of the alluring, lamp-hung colonnades. It's also home to state theater the Comédie Française and the Théâtre du Palais-Royal.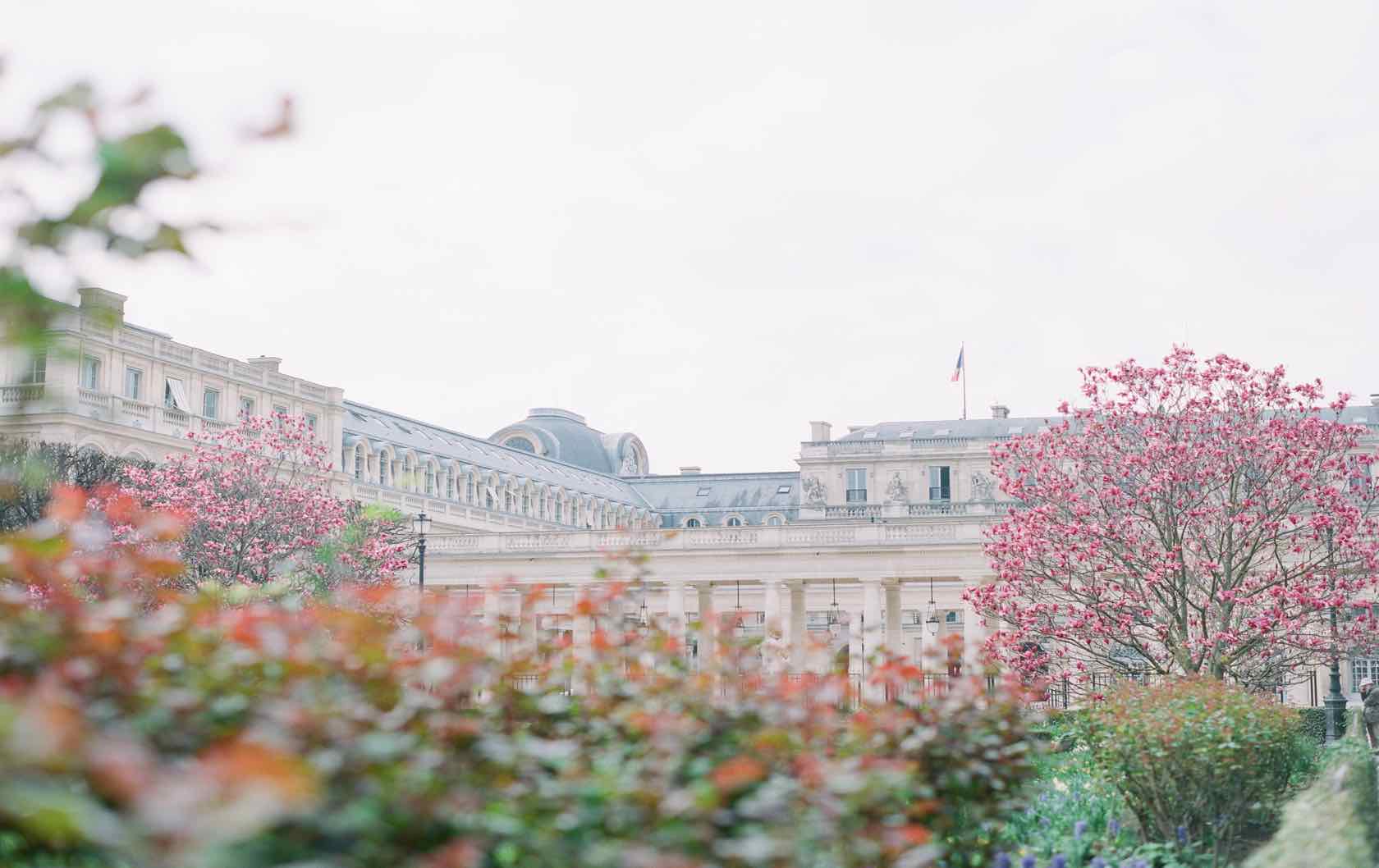 Glorious Garden
The peaceful enclosed garden in Palais-Royal's core is beloved by Parisians for lunch, picnics or strolls. Lined with verdant trees, which blossom in spring, it's neatly landscaped, with classical statues, fountains, a pond and inviting paths. Shaded benches beckon for admiring the rose bushes, reading or relaxing with friends.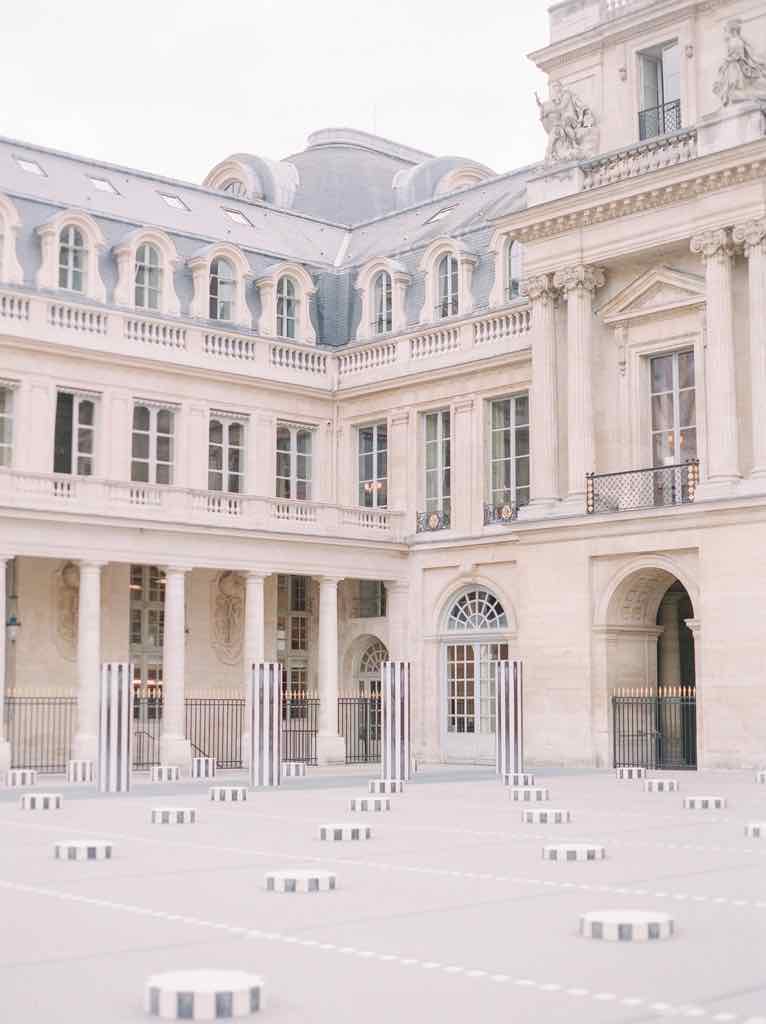 Contemporary Art
Crucial to modern Palais-Royal history is the addition of contemporary art, bringing stunning contrast to the classical buildings. French conceptual artist Daniel Buren's site-specific, black-and-white installation Les Deux Plateaux, unveiled in 1986, has proved a huge hit. Known as Les Colonnes de Buren, the 260 striped octagonal columns of varying heights occupy large inner courtyard the Cour d'Honneur. Also look out for the Fontaines de Pol Bury, or Spherades, two fountains topped with stainless steel balls. By Belgian artist Pol Bury, they're in the Cour d'Orleans, between the Cour d'Honneur and the gardens.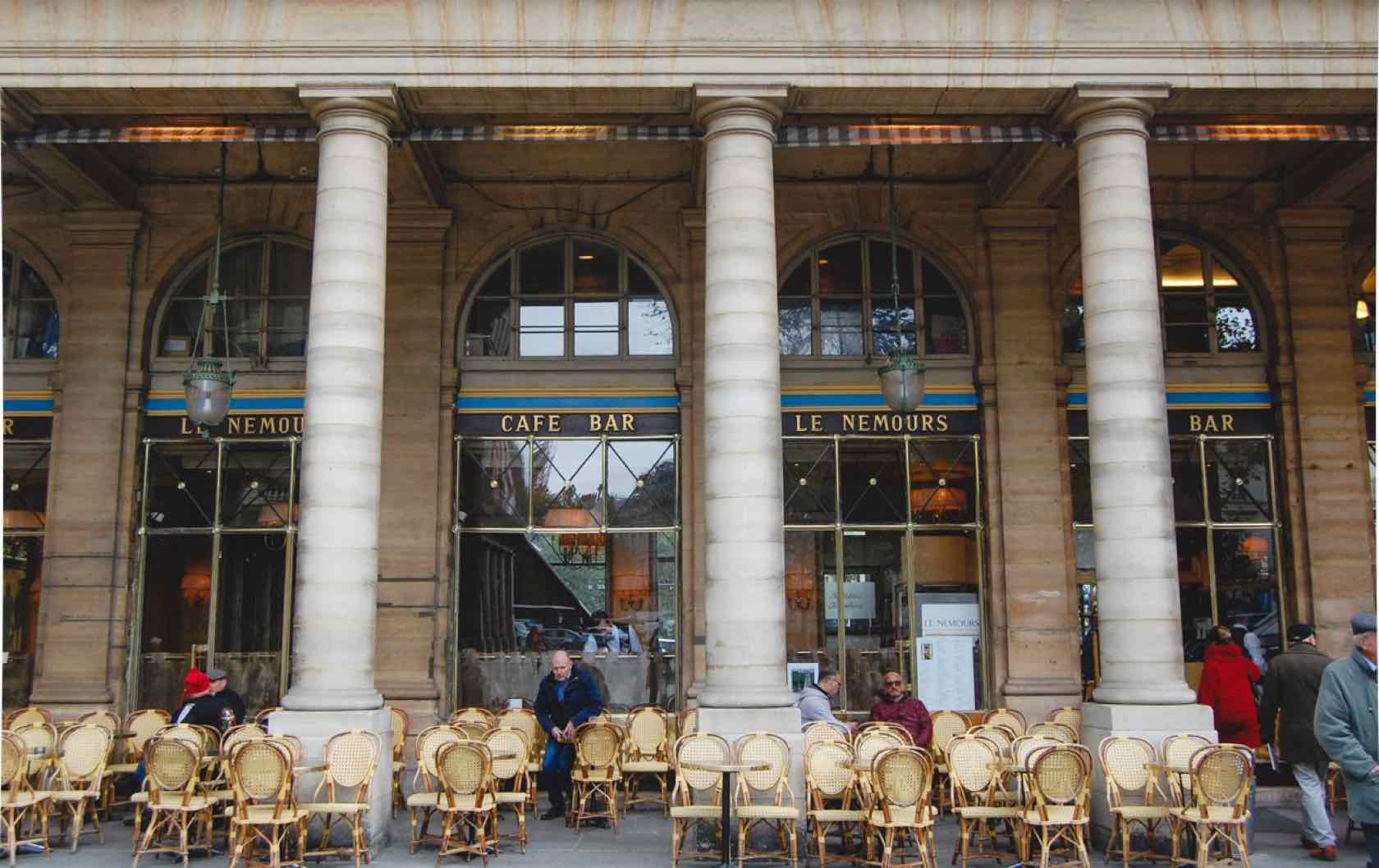 Smart Eats
Adding to Palais-Royal history these days are the chic cafés, restaurants and bars offering excuses to linger. Favorites include classic café/restaurant Le Nemours (2 place Colette), between the Louvre and Palais-Royal, boasting a terrace shaded by columns. Hip Japanese-influenced Café Kitsuné (51 galerie de Montpensier) serves matcha lattes, coffee and pastries overlooking the gardens. Founded in 1784, upscale French restaurant Le Grand Véfour (17 rue de Beaujolais, access via the gardens) is perfect for a special occasion. Flaunting ornate interiors, Paris' first grand restaurant has been attracting gourmets for 200 years.
Designer Shops
Fashionistas will love Palais-Royal's luxe designer stores, including Pierre Hardy for bags and shoes, Serge Lutens for perfume, Jérome L'Huillier, Rick Owens and Stella McCartney for clothing, and Maison Fabre for gloves (at 156, 142, 139, 130, 114 and 128 galerie de Valois respectively). Didier Ludot is your go-to for pre-loved haute-couture or try Gabrielle Geppert for more vintage fashion (20/24 and 31/33 galerie de Montpensier). You'll find historic curios, miniatures, tin soldiers and figurines at Les Drapeaux de France – boutique Noxa (place Colette) and herbs at Herboristerie du Palais-Royal (11 rue des Petits Champs).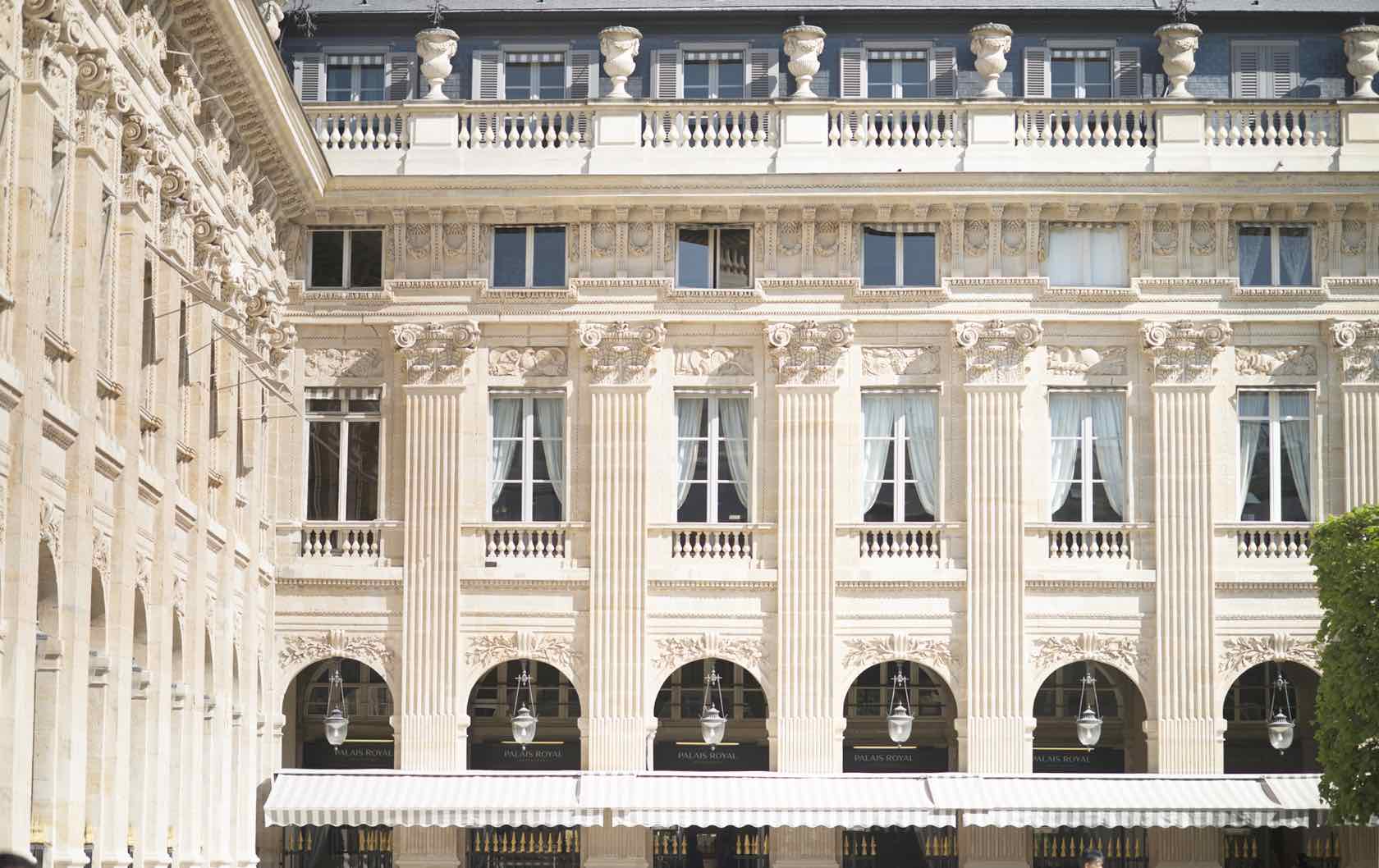 Domaine national du Palais-Royal, 8 rue Montpensier, 75001
Open Daily
Nearest metro station Palais Royal Musée du Louvre