Leave the crowded queues behind, with our time-saving Skip-the-Line tickets for the Eiffel Tower and take in sweeping and unforgettable panoramas of the whole city.
From €109.90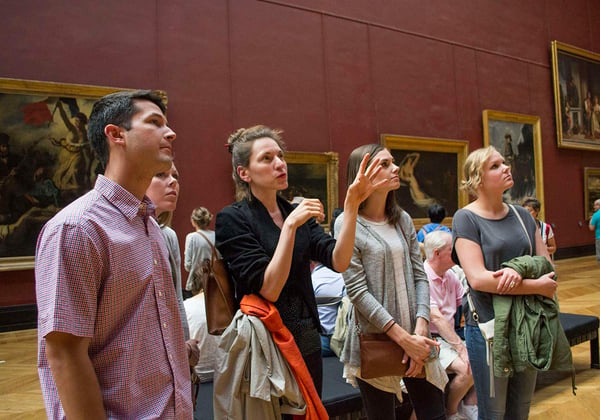 Explore the Louvre with an art historian or museum curator with this skip-the-line guided tour of the Louvre
From $541.00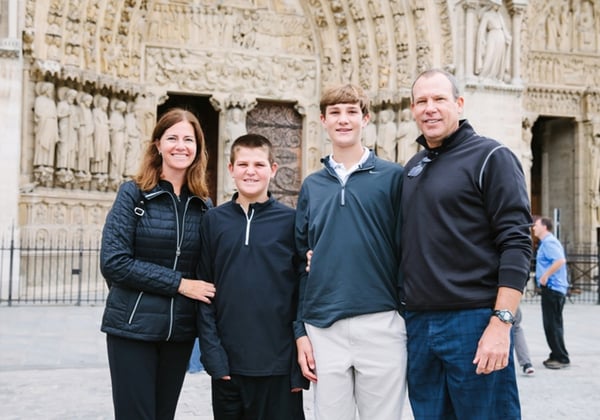 Be transported back in time with this illuminating tour of the gargoyles and gothic buttresses of Notre Dame, Marie-Antoinette's prison and the dazzling stained glass windows of Sainte-Chapelle.
From $476.00
OUR GUIDE TO SKIP-THE-LINE TOURS IN PARIS
Paris is home to more than its fair share of globally acclaimed landmarks, and as a result, millions of visitors flock to the City of Light every year to see some of the world's most recognized sites.

So what's the best way to see all the iconic attractions Paris is known for without getting lost in the crowds? With a skip-the-line tour! Popular among visitors in-the-know, a skip-the-line tour essentially allows you to avoid the queue and head right to the entrance of a top museum, monument or other iconic landmark.

A skip-the-line tour can encompass some of the most popular and hardest-to-get-into destinations as well. Visitors can stroll past the line to the front door of the Versailles like a modern-day Marie Antoinette, head right for the elevator to reach new heights at the Eiffel Tower or even be first in line to pay a visit to the Mona Lisa at the Louvre. Providing exceptional access to sites that are always popular with the crowds is what a skip-the-line tour is all about, ensuring that explorers will enjoy ample time at their destination of choice than they do simply waiting to get in.

The type of skip-the-line tour can vary as well, and visitors can opt to be lead through their favorite sites by an expert guide or simply explore at their own pace. With lots of options for parties of all sizes and preferences, virtually any Notre Dame, Eiffel Tower, Versailles or museum tour can be accommodated.

Take a smart step in your Paris vacation planning and consider a skip-the-line tour for all of your monumental expeditions. With amazing access and hours of vacation time to spare, you can enjoy more time to experience the best of the City of Light.