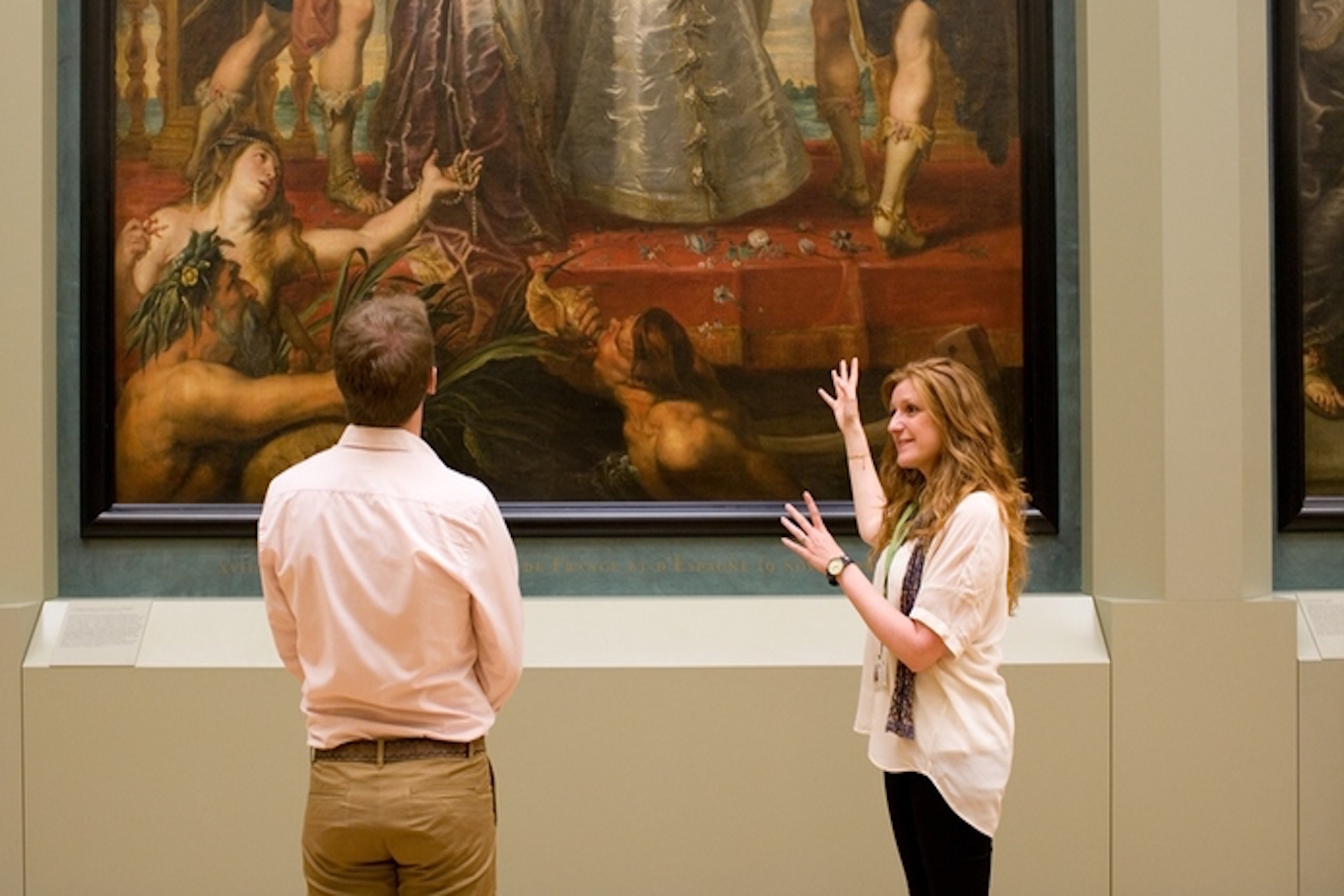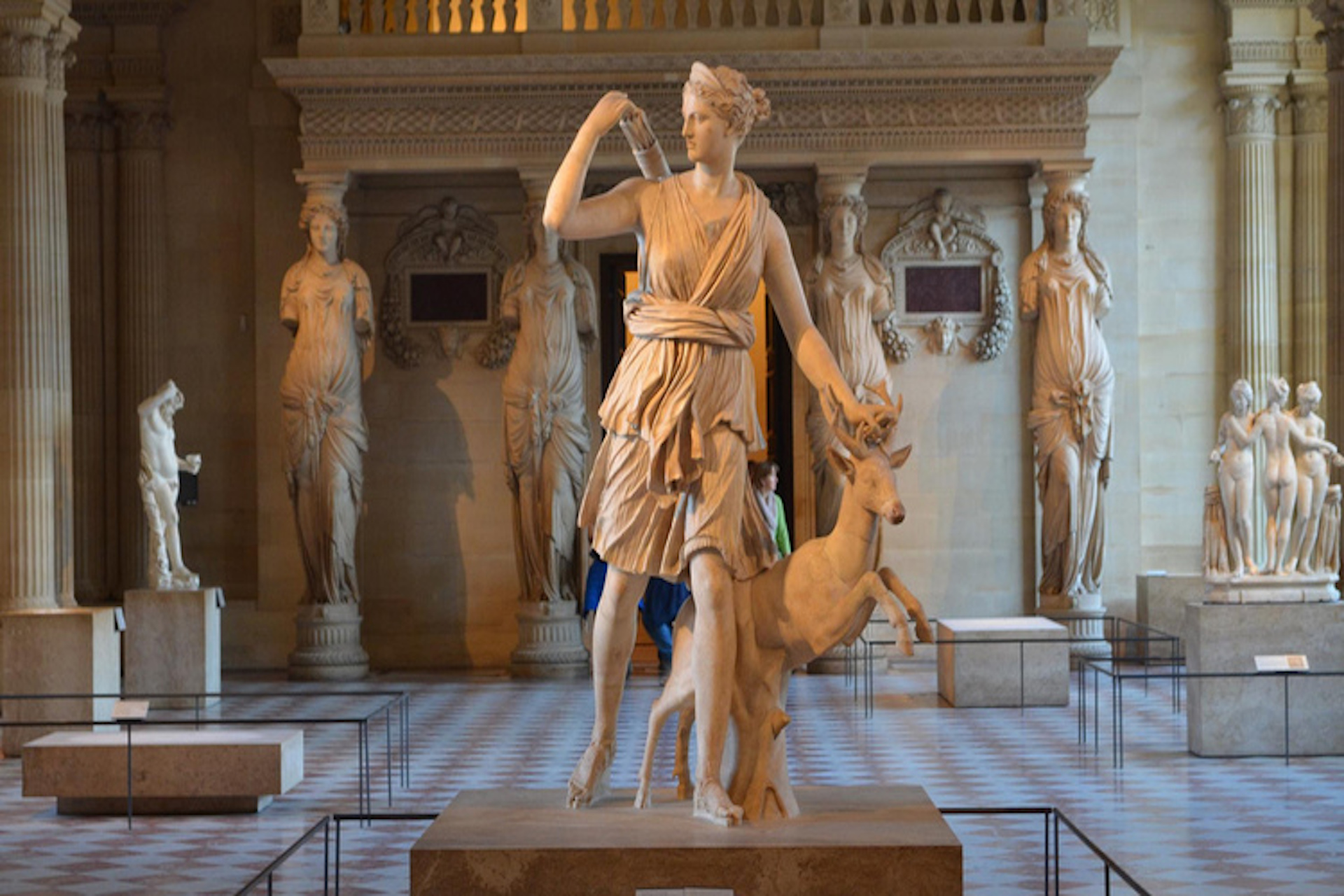 Hidden Treasures of the Louvre
Explore the majestic Louvre with an expert art historian on this skip-the-line private tour. It's the perfect way to make the most of a visit to this world-famous art museum. You'll enjoy a 2.5-hour in-depth journey through the collection, guided by a friendly professional in an intimate small group.
Your fast-pass entry whisks you past the waiting lines straight into the museum. This VIP-style treatment means you can spend more time in front of the artwork. There may be queues to check bags due to security regulations though.
Going far beyond the iconic Mona Lisa, the tour shares a savvy edit of highlight works by Da Vinci, Michelangelo, Delacroix and others. Think quality not quantity! Having your own guide allows works to be demystified and decoded in an accessible way, from historical context to composition. The experience starts in the Denon wing, amid Italian Renaissance maestros Botticelli, Fra Angelico and Da Vinci. The walk moves on to the French masters and their dramatic, large-format paintings. Greek and Roman sculpture, and Dutch, Egyptian and Islamic art, also get attention, from major pieces to lesser-known gems. The setting of this former royal residence, including Napoleon III's ostentatious apartments, is equally spectacular.
Tour Details
DURATION:

The tour lasts approximately 2.5 hours.

AVAILABILITY:

This tour usually runs at 10am, 1pm, 3pm or 5pm daily, except Tuesdays and Sundays, subject to availability.

CANCELLATION POLICY:

Refund up to 48 hours

MEETING POINT:

The tour meets at Le Kiosque des Noctambules kiosk, 12 Place Colette, 75001 (near Palais Royal-Musée du Louvre metro station).

IMPORTANT INFORMATION:

Maximum size of group: six people
2km walk
Disabled access
Tours can be given in several languages; enquire in advance.
Tours can be customised on request.
Security checkpoints at entry may cause delays.
Large backpacks and luggage are not permitted in the Louvre and will need to be left at your residence.