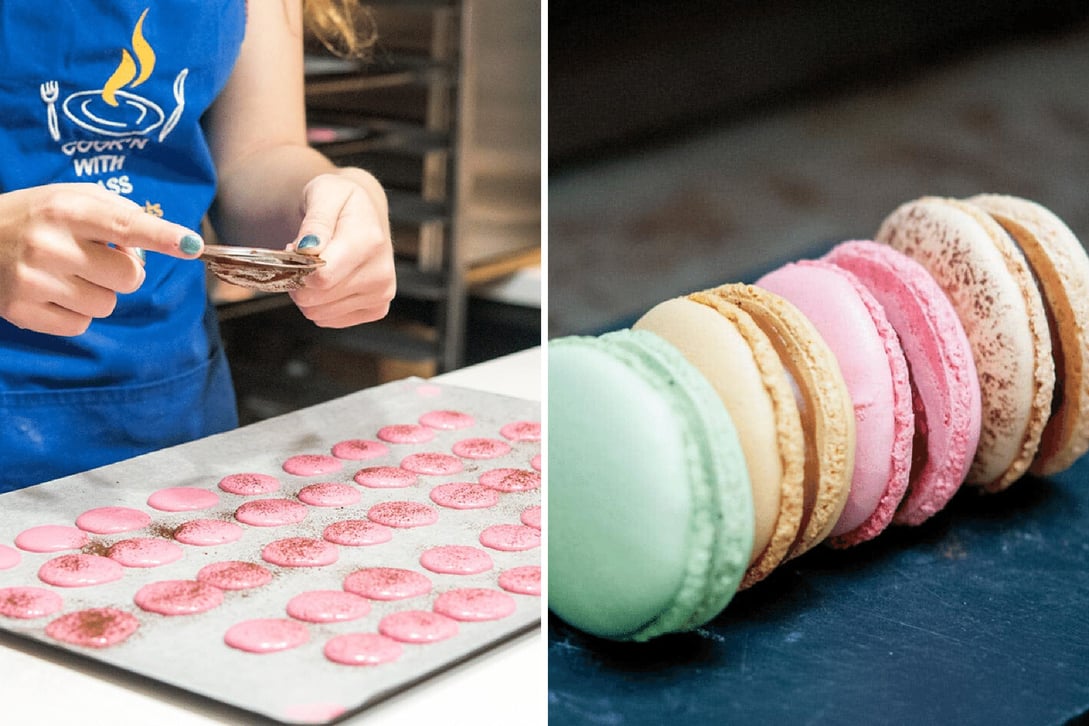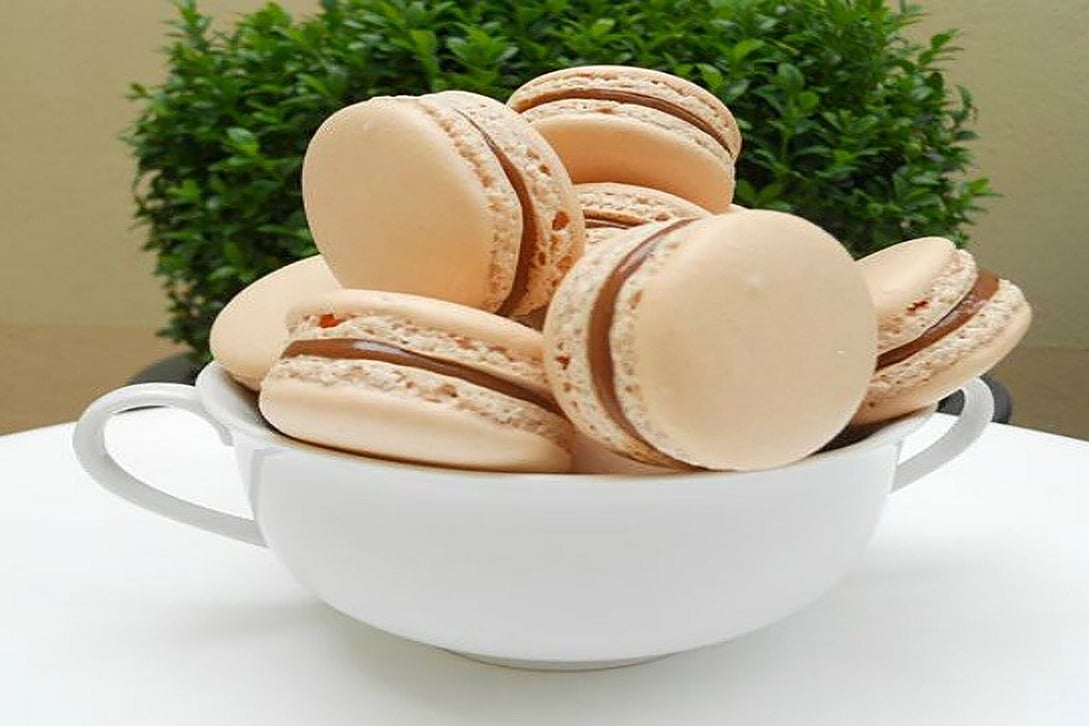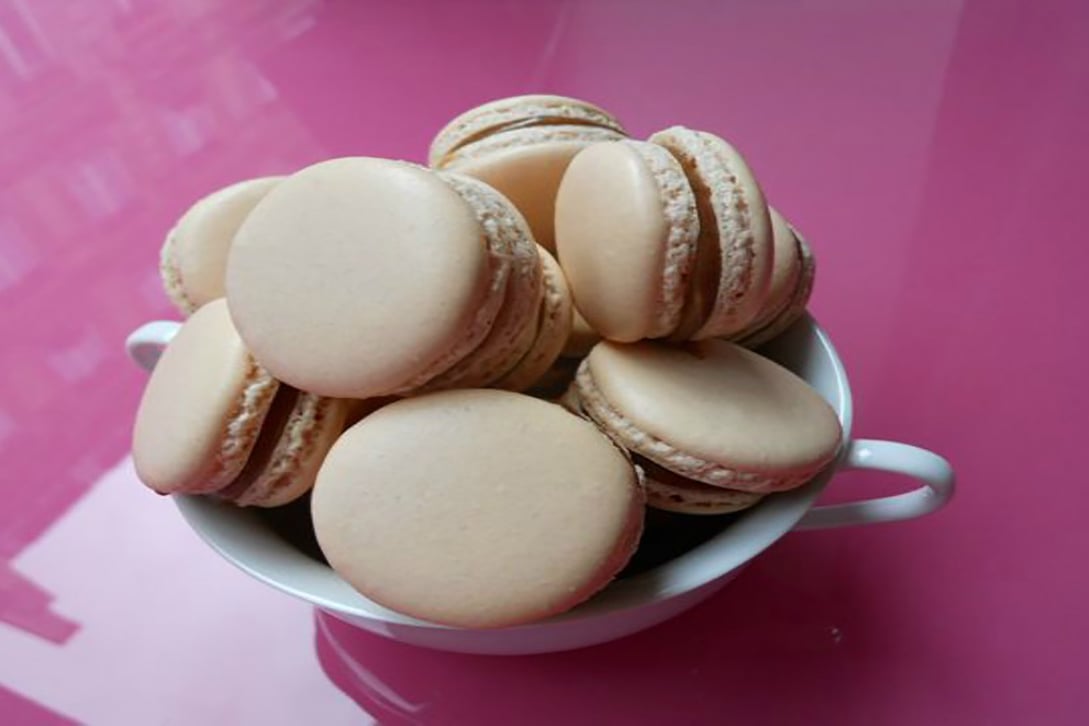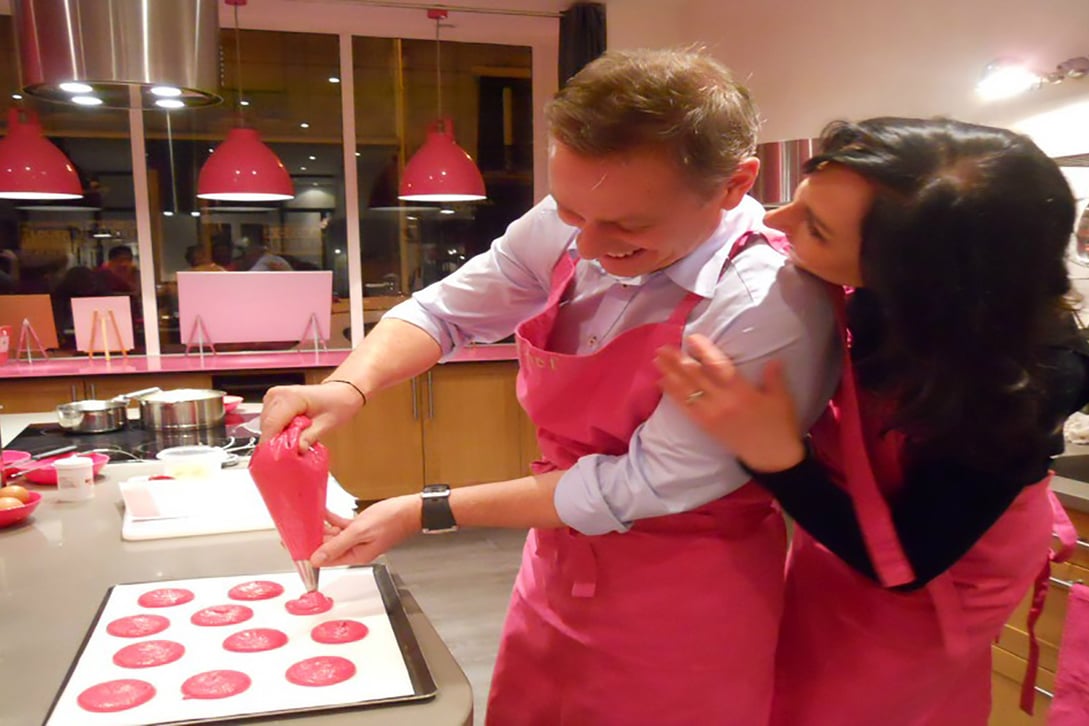 Macaron Making Class in Paris
Learn to make perfect macarons from an expert chef
Work with tried & tested recipes that can be recreated at home
Once the class is finished taste your macarons on-site with a drink and take home the rest with our takeaway boxes
Classes in English
Price
Per Person: €115.00
Tour Details
The creation of pastel colored macarons is an art form, and new students can master this very tricky skill during this class that goes well behind the scenes of the coveted treat. Your class begins at a local cooking school that's packed with professional-grade equipment. Once you've donned your apron, a master instructor will take the reins as you dive right in and start creating the delicate treat. The step-by-step instruction ensures that no one will get lost along the way, and at the end of the class, you'll get to sample and savor the fruits of your labor. Appropriate for chefs of all skill levels, this class will provide you with a delicious lesson that you can enjoy again and again in your own kitchen at home.
DURATION:

3 Hours

CANCELLATION POLICY:

We run our classes in small groups to ensure that everyone has a hands-on experience, for this reason, and because blocked seats result in other interested parties not being able to book, our cancelation policy is as follows:

45 days or more prior to the class, the fee is refundable less a 50 euros cancellation fee per person booked. We are more than happy to reschedule your class for you.
45 days or less prior to the class, the fee is non-refundable, however, you may reschedule your class or transfer your class to another person within 6 months after the date of the class. If no reschedule occurs during this time the credit is canceled.
After the date of the class, the fee is non-refundable and no rescheduling is allowed.
Purchased prepaid packages are non-refundable. Any unused portion of your purchased package may be transferred to another party during the period of validity. No extension will be granted in the event of a transfer.

IMPORTANT INFORMATION:

The number of available spaces for children is limited in each class. If you have any questions, please inquire.

Maximum participants: 7 people

*Children from age 10 and up are permitted to join this class and must be accompanied by a participating adult.