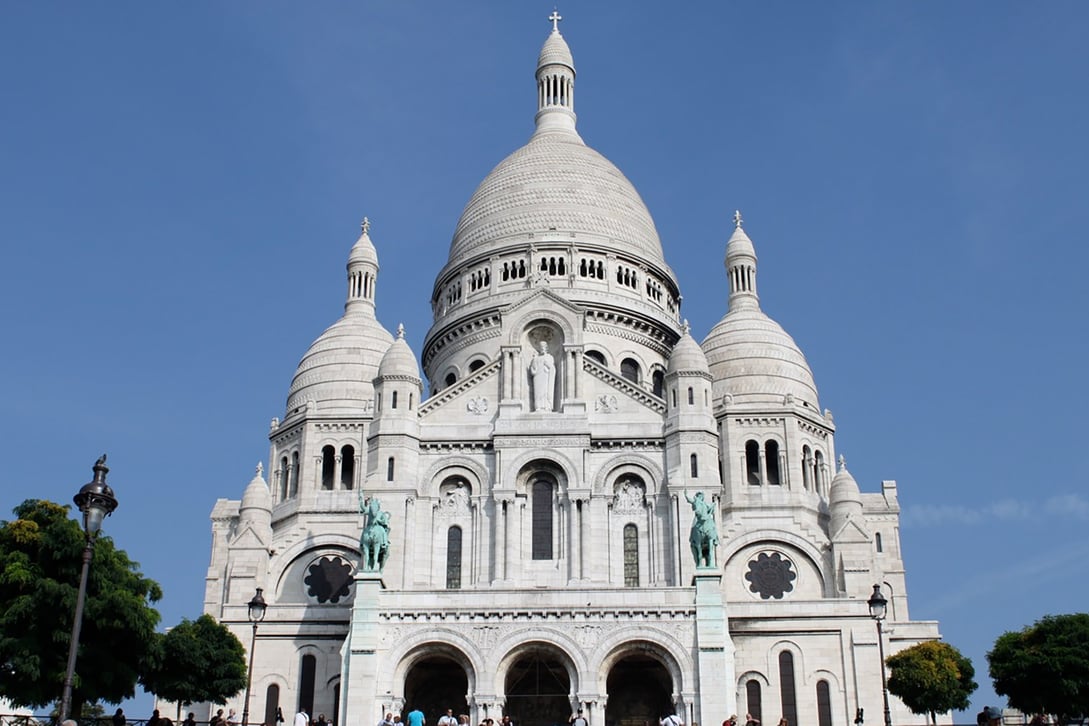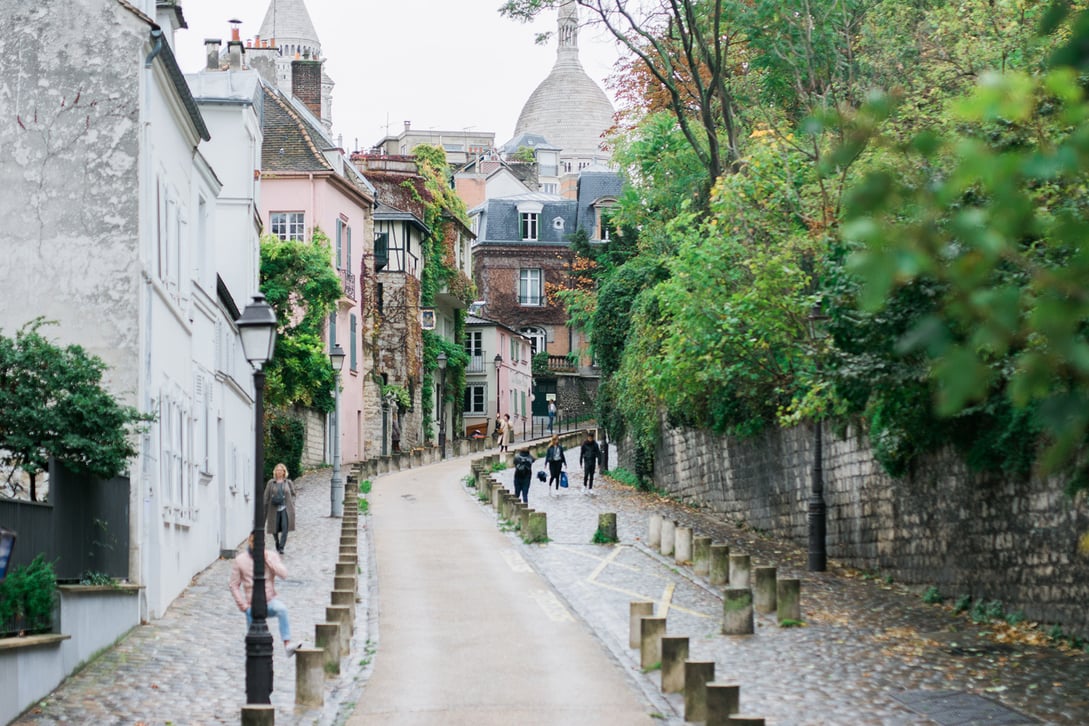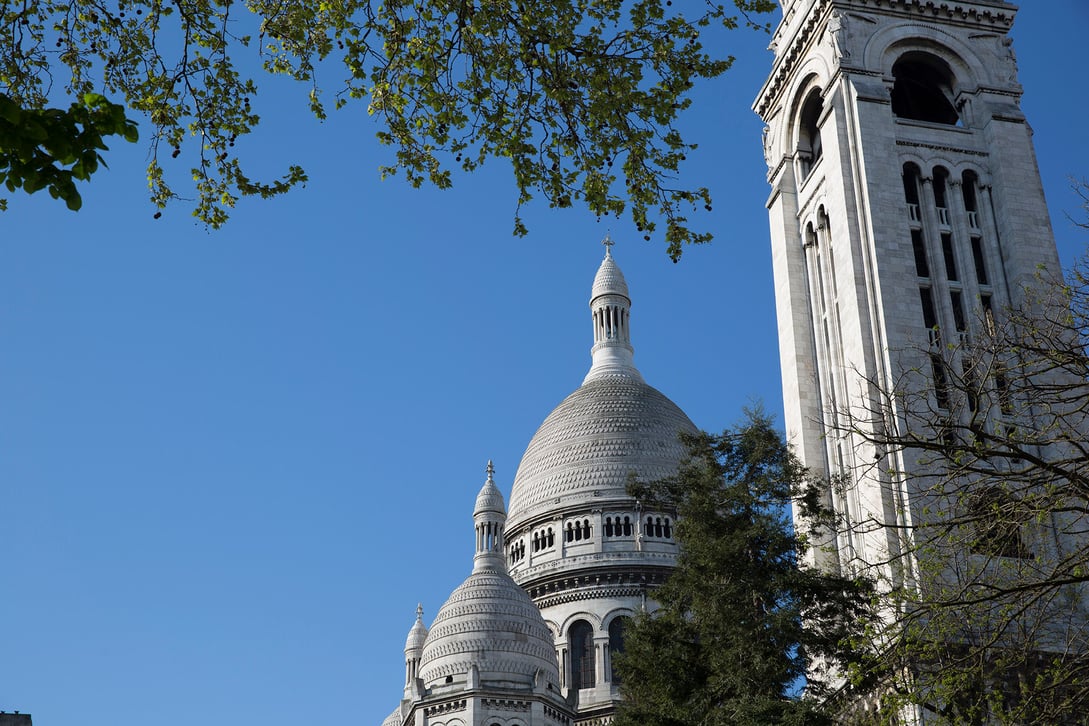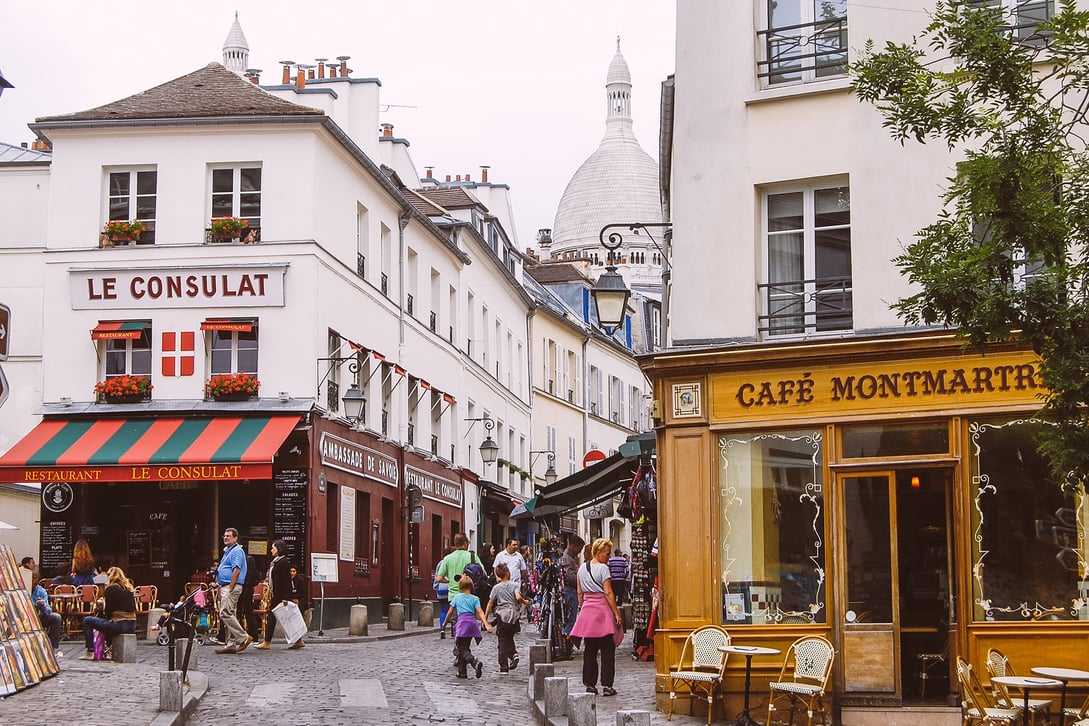 Montmartre Walking Tour
Discover one of Paris' most enchanting neighborhoods, with a small-group tour of romantic Montmartre. Topped by the famous Sacré-Coeur Basilica, this hilly area in the city's north feels like a charming, old-world village. During the two-hour guided stroll you'll be transported back in time, walking in the footsteps of great artists and writers. Renoir, Van Gogh, Toulouse-Lautrec and Picasso all hung out among the lofty quarter's windmills, cobblestone laneways and leafy squares.
Montmartre has always been bohemian. Your tour starts outside the iconic Moulin Rouge cabaret, where you'll hear tales of its racy golden era and saucy scandals. From here you'll head uphill to a favorite film location from Amélie. Art fans can see Van Gogh's former stomping ground and contemporary installation the I Love You Wall. Picasso's old studio is up next, and a drinking establishment favored by the district's illustrious creatives.
Price
Per Group (Up to 2 people): $431.00
Per Group (Up to 3 people): $481.00
Per Group (Up to 4 people): $532.00
Per Group (Up to 5 people): $583.00
Per Group (Up to 6 people): $634.00
Per Group (Up to 7 people): $685.00
Per Group (Up to 8 people): $736.00
Tour Details
We'll begin near the Abbesses metro, one of Montmartre's most central points, where we'll learn about the area's religious background and its importance in the history of Christianity. Climbing the butte to the Moulin de la Galette, we'll reflect on how Paris' rapid urban growth in the 19th century pushed the city's boundaries until it pressed into the sleepy villages on its outskirts. By the time the 20th century arrived, convivial venues like the Moulin de la Galette sprang up in droves, making Paris famous for its nightlife. Immortalized by artists like Toulouse-Lautrec, Van Gogh, and Renoir, the Moulin de la Galette was once home to the down-and-out bohemians that lived here, giving it its radical reputation and making Montmartre the perfect place to contemplate the modern revolution taking place in art and society at the turn of the 20th century.
Continuing to the top of the hill, we'll stop at Sacré Coeur, the basilica that has since become the symbol of the quartier. With its Romano-Byzantine features, Sacré Cœur stands in sharp contrast to the Gothic architecture explored on our Notre Dame tour or at Saint Eustache, both visible from its belvedere. Now a gathering point for street musicians, the steps of Sacré Coeur are an excellent place to see the contrast between Montmartre's bohemian atmosphere and its religious history. Throughout our walk, we'll strive to put Montmartre into an urban and social context, painting a vivid portrait of the key figures who have made the dynamic neighborhood their home, causing a shift from provincial town, to religious epicenter, to bohemian paradise, and have in turn been inspired by its unique atmosphere.
Make a Booking
Per Group (Up to 2 people) $431.00
Per Group (Up to 3 people) $481.00
Per Group (Up to 4 people) $532.00
Per Group (Up to 5 people) $583.00
Per Group (Up to 6 people) $634.00
Per Group (Up to 7 people) $685.00
Per Group (Up to 8 people) $736.00
BOOK NOW
Make a Booking
Per Group (Up to 2 people) $431.00
Per Group (Up to 3 people) $481.00
Per Group (Up to 4 people) $532.00
Per Group (Up to 5 people) $583.00
Per Group (Up to 6 people) $634.00
Per Group (Up to 7 people) $685.00
Per Group (Up to 8 people) $736.00
BOOK NOW