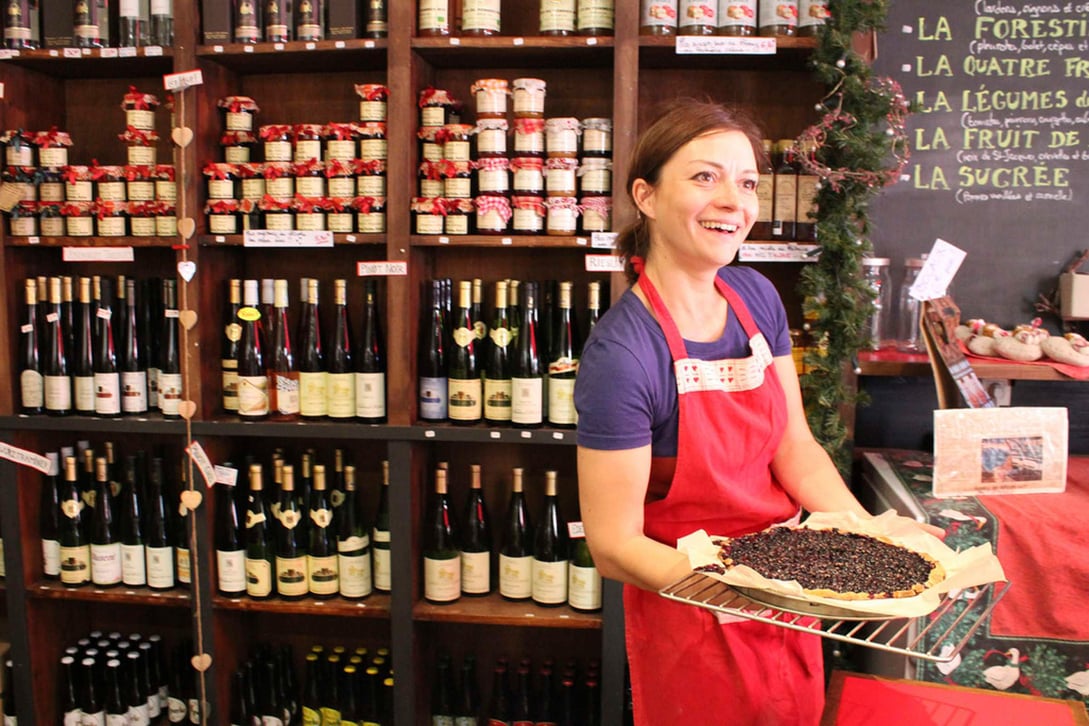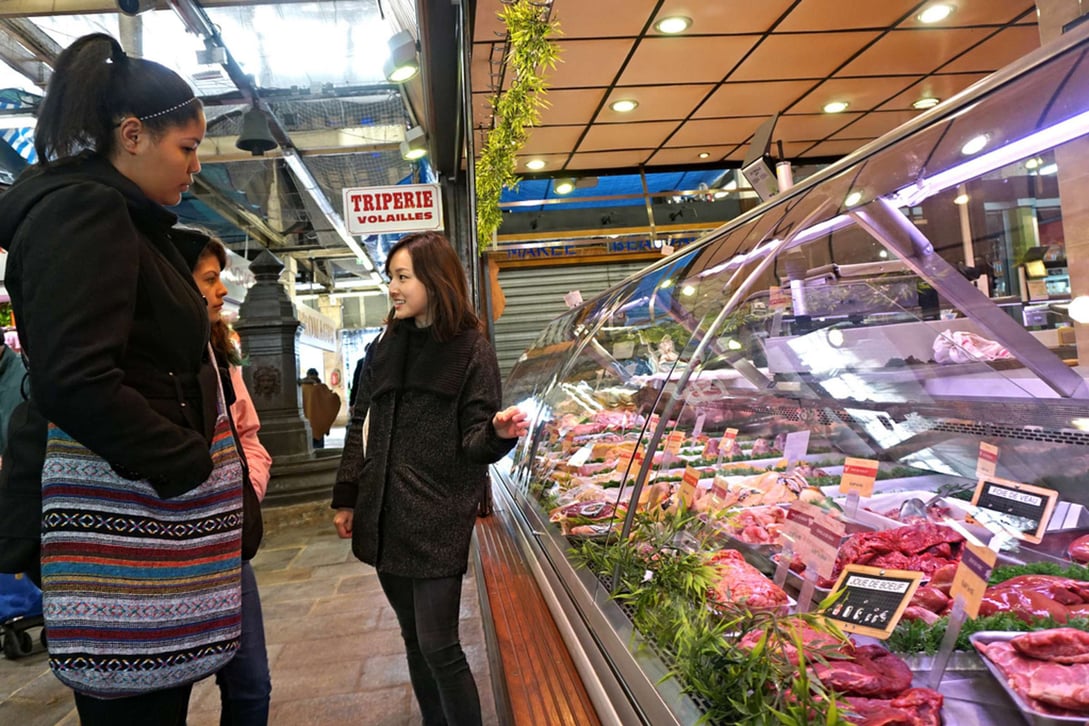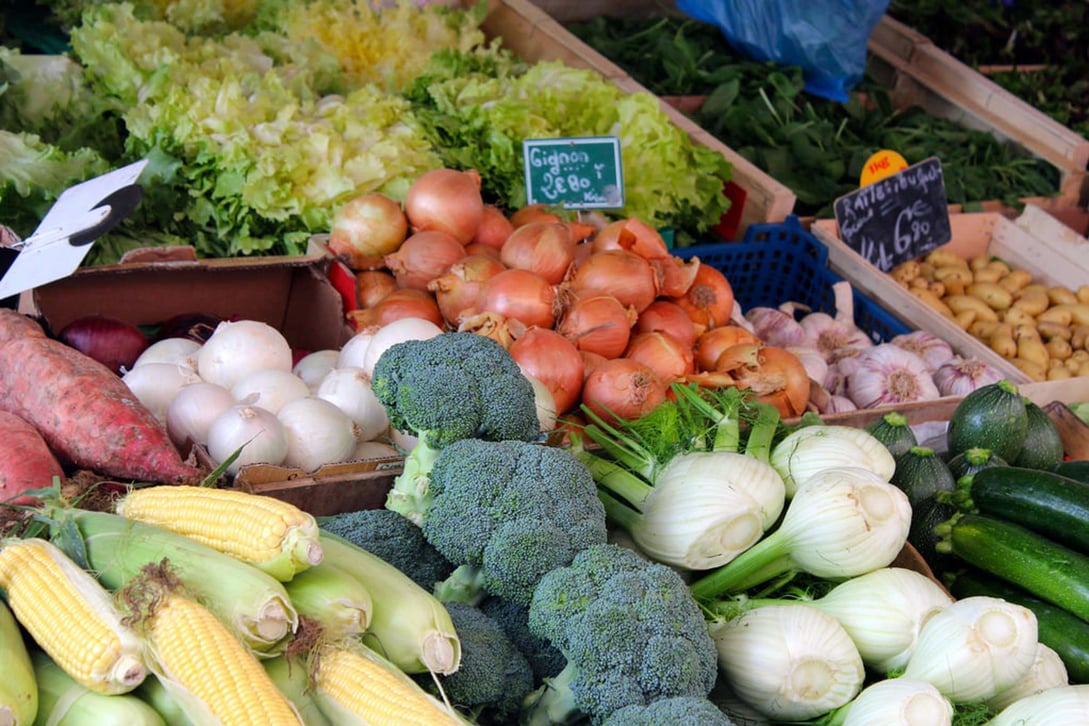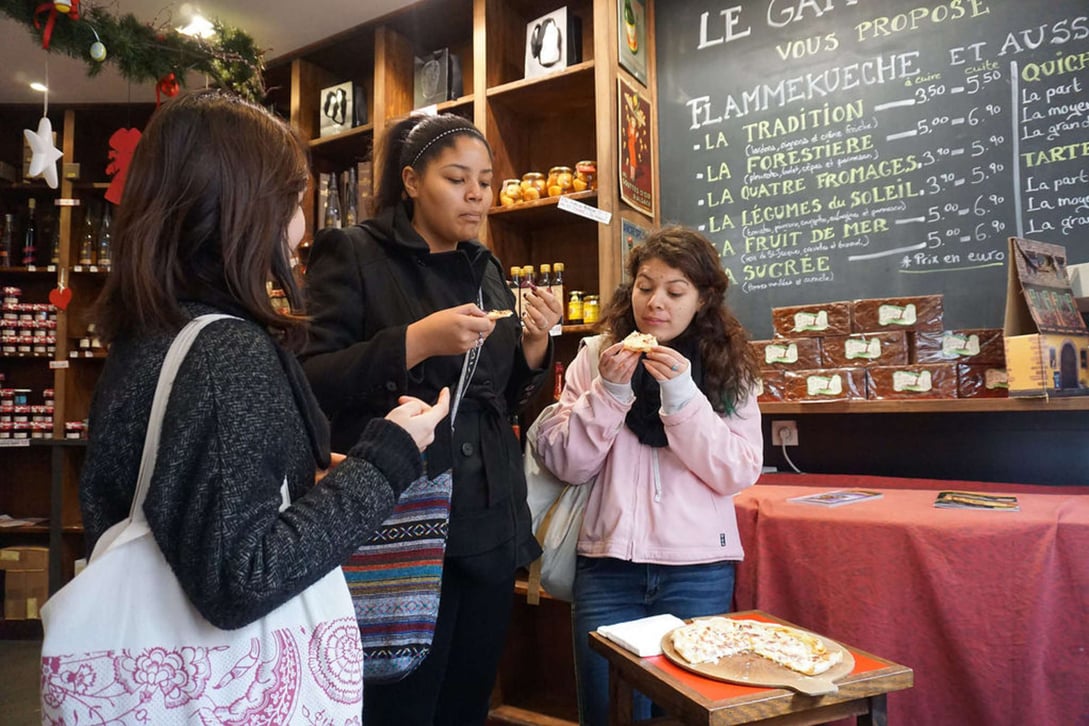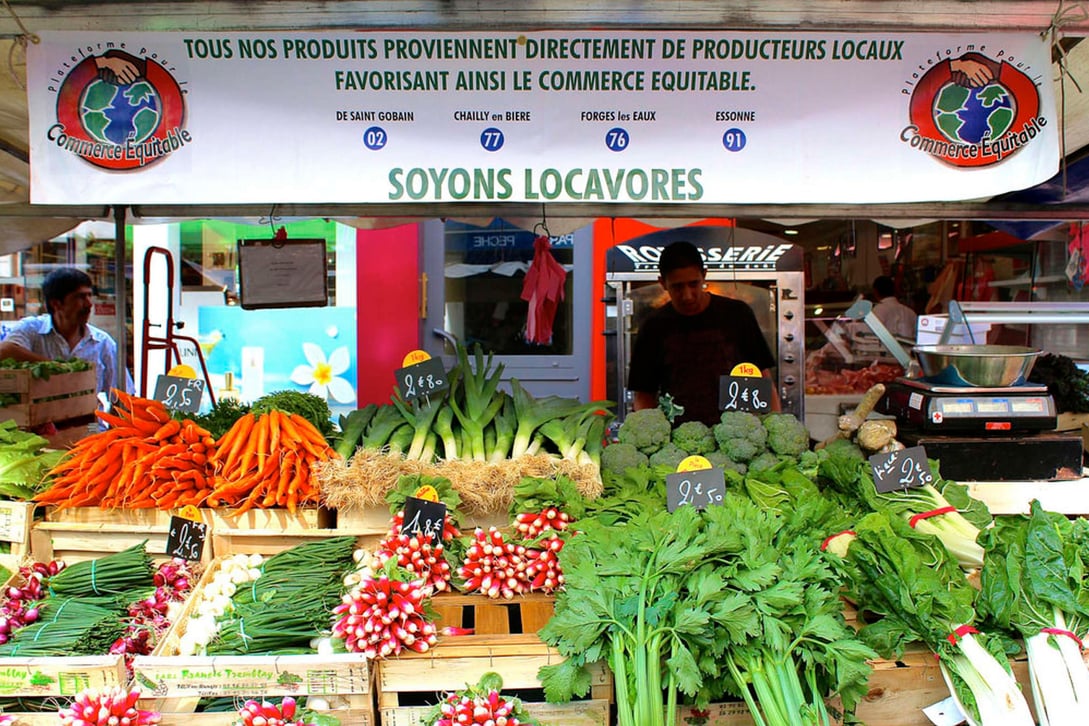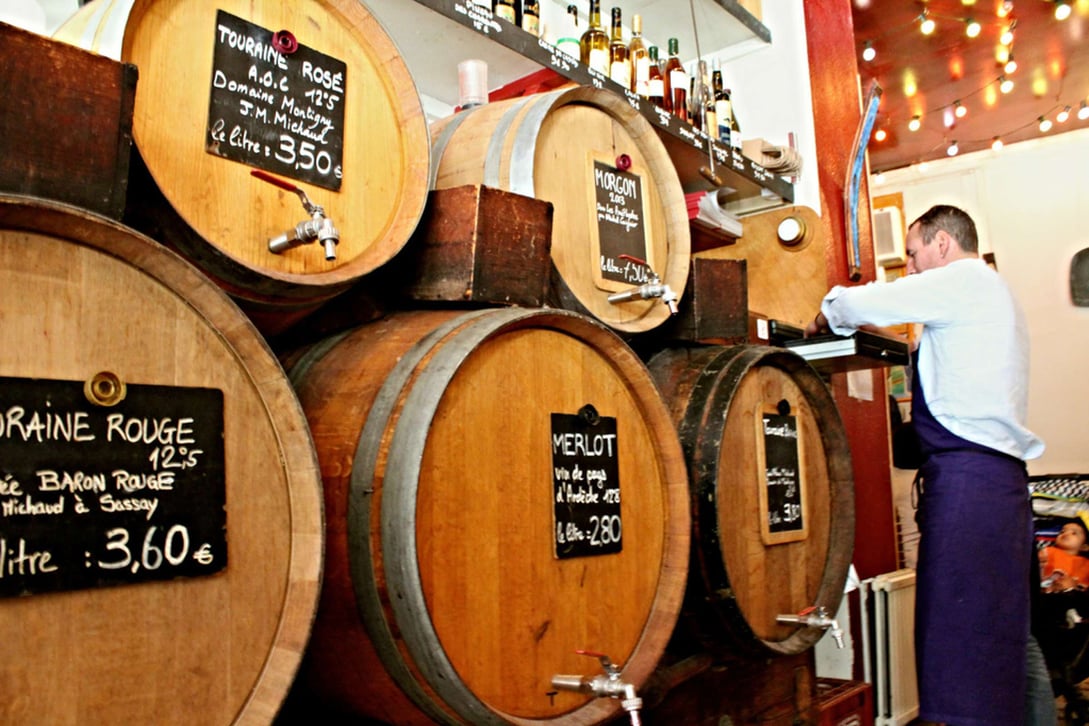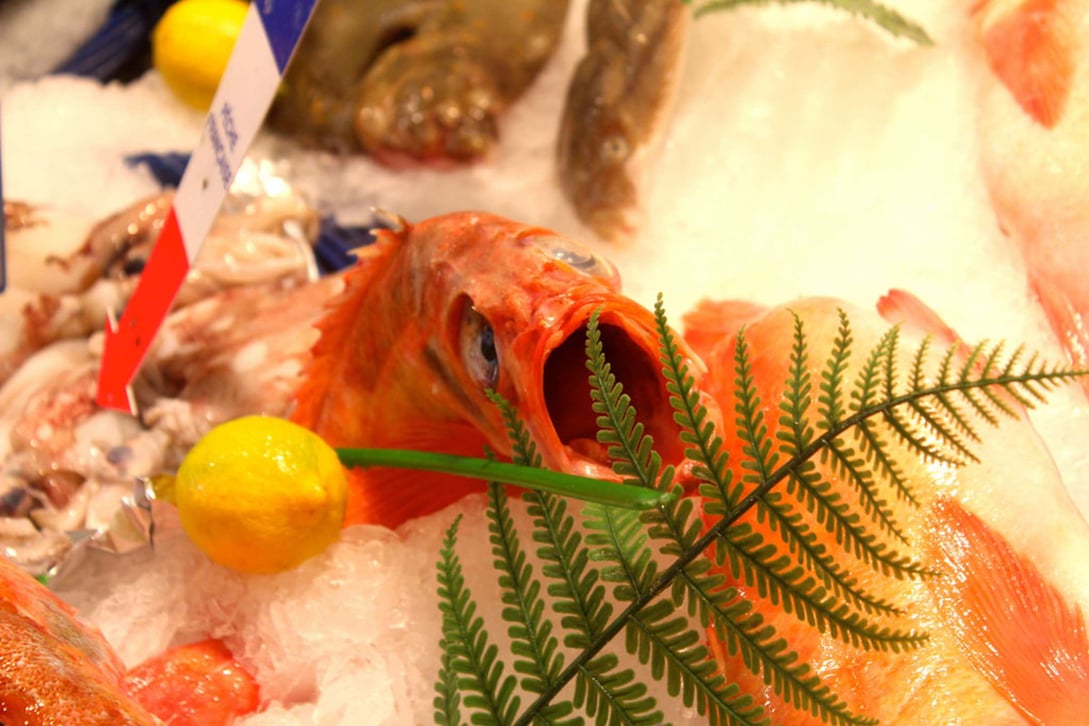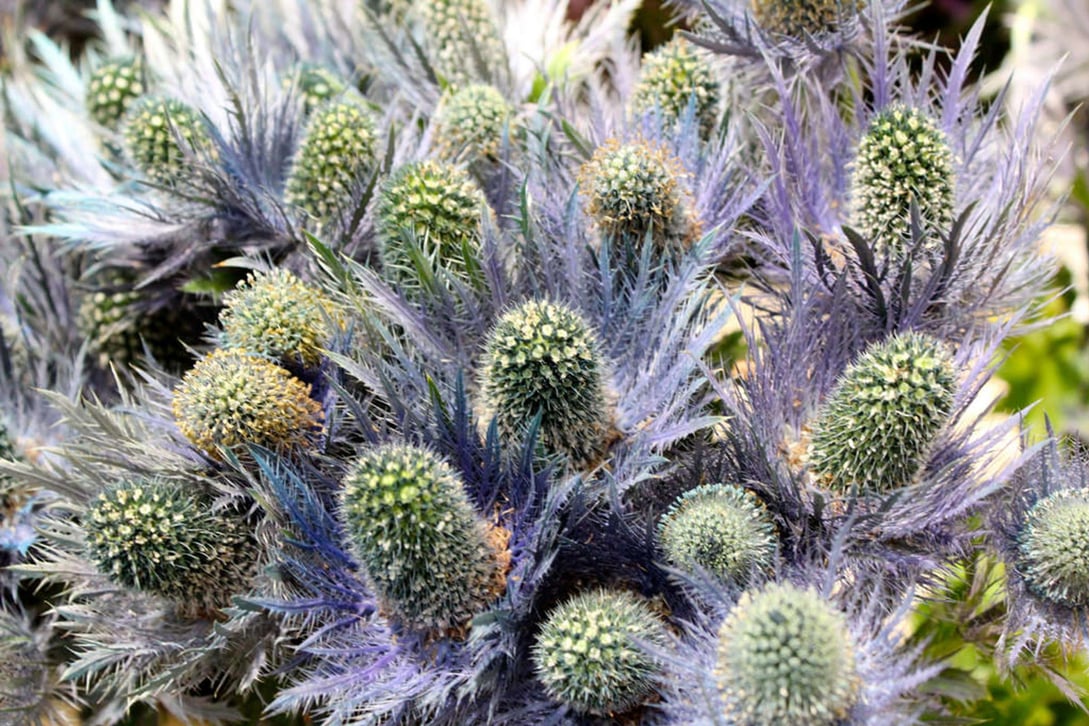 Paris Food Market Tour
Visit a neighborhood Paris market and taste various specialties, led by a professional chef, sommelier, or food writer. Visit specialty shops around Marché d'Aligre, and Marché Beauvau.
Price
Per Group (Up to 2 people): $532.00
Per Group (Up to 3 people): $621.00
Per Group (Up to 4 people): $710.00
Per Group (Up to 5 people): $798.00
Per Group (Up to 6 people): $887.00
Per Group (Up to 7 people): $976.00
Per Group (Up to 8 people): $1065.00
Tour Details
In this 2.5-hour Paris market tour with a local chef or food writer we'll dive into the Marché d'Aligre, a typical neighborhood market a bit off the tourist path. We'll spend time with the vendors, learn about the provenance of fresh foods and how to judge cheese and pastries, and nibble our way through ample samples, partaking of local delicacies in a city where food is fundamental.

We'll start early, arriving to see the Marché d'Aligre bustling with activity. Often overlooked by tourists and much coveted by locals, this market boasts an array of items from les fleurs to les fruits, with just about everything in between. With a long history of serving its quartier - the Marché d'Aligre was inaugurated in 1781—some even consider it le Second Ventre de Paris. Our culinary expert will guide us through the maze of stalls, identifying seasonal produce and discussing issues like food provenance and the concept of terroir (the character of the soil).

On our stroll, we will also select some wares to sample together as a group. Taking in row upon row of artfully arranged fruits and vegetables, we'll admire this particularly elegant approach to food. We may also pay a visit to a fromager's stall to view the delectable wares on display, such as artisan raw-milk cheeses so special they're unavailable anywhere else in the world or take in charcuterie, homemade paté, and foie gras at the boucherie stand. We'll spend some time with the lively vegetable vendors from France and North Africa, pick through the displays of Atlantic and Mediterranean seafood, or even taste some mouthwatering olives from Provence or Italy. After some time in the market, we may also visit some of the specialty food stores or historic cafes in the neighborhood. As our walk comes to a close, we will leave with an understanding of the role the market plays in Parisian life, as well as an ability to navigate le marché.
Make a Booking
Per Group (Up to 2 people) $532.00
Per Group (Up to 3 people) $621.00
Per Group (Up to 4 people) $710.00
Per Group (Up to 5 people) $798.00
Per Group (Up to 6 people) $887.00
Per Group (Up to 7 people) $976.00
Per Group (Up to 8 people) $1065.00
BOOK NOW
Make a Booking
Per Group (Up to 2 people) $532.00
Per Group (Up to 3 people) $621.00
Per Group (Up to 4 people) $710.00
Per Group (Up to 5 people) $798.00
Per Group (Up to 6 people) $887.00
Per Group (Up to 7 people) $976.00
Per Group (Up to 8 people) $1065.00
BOOK NOW