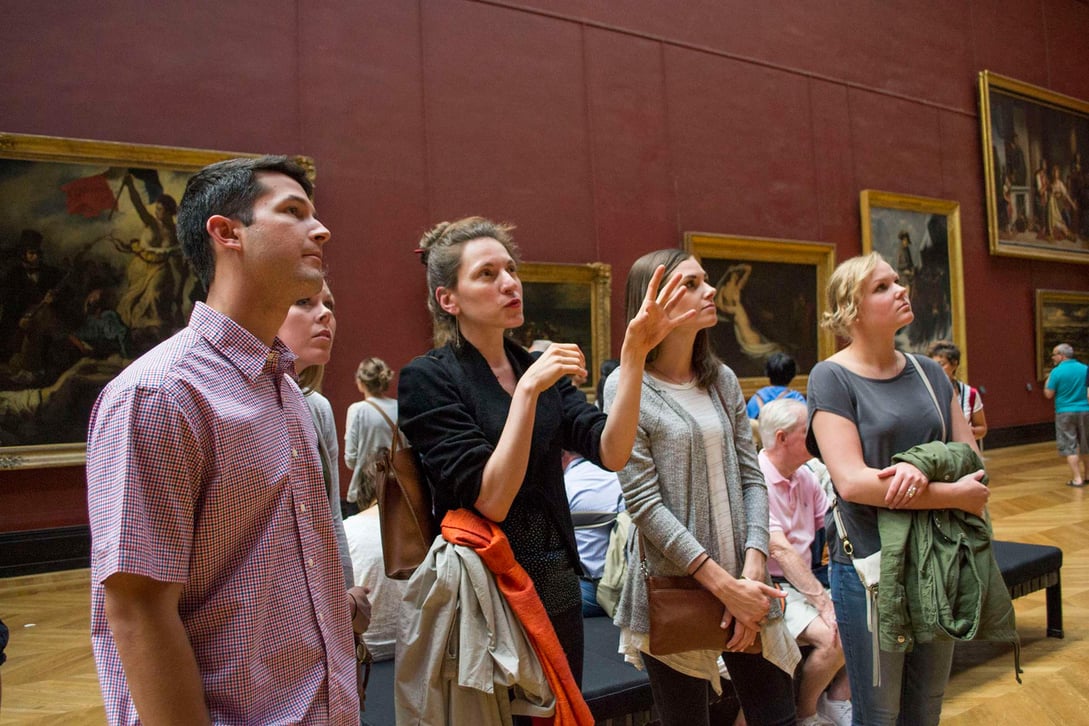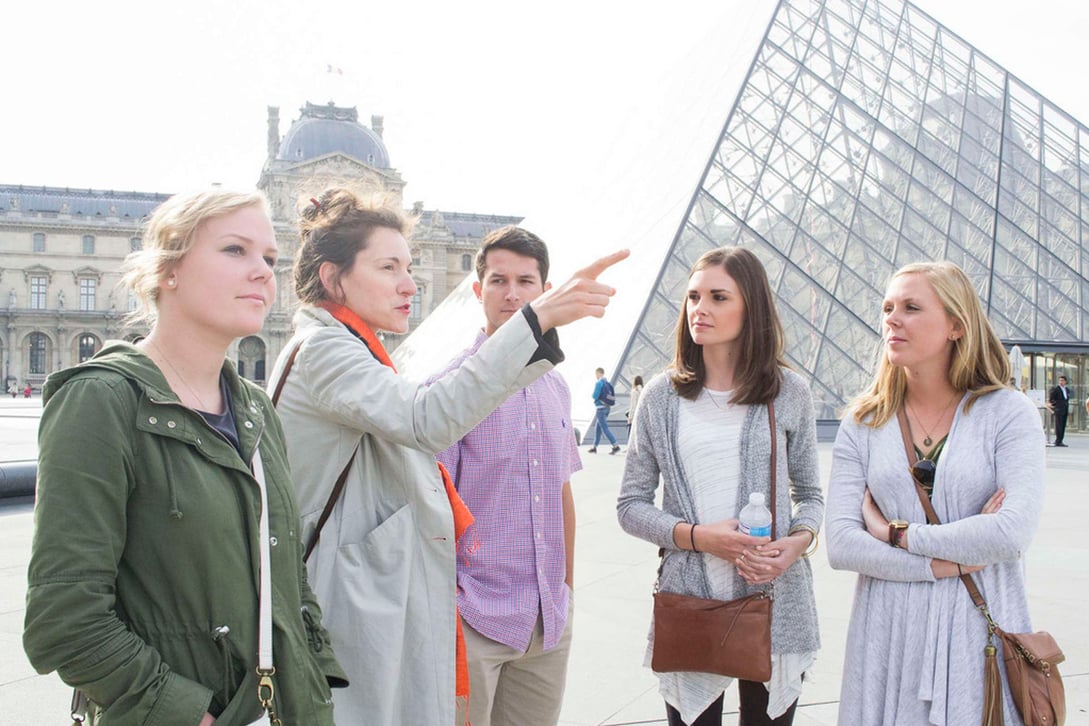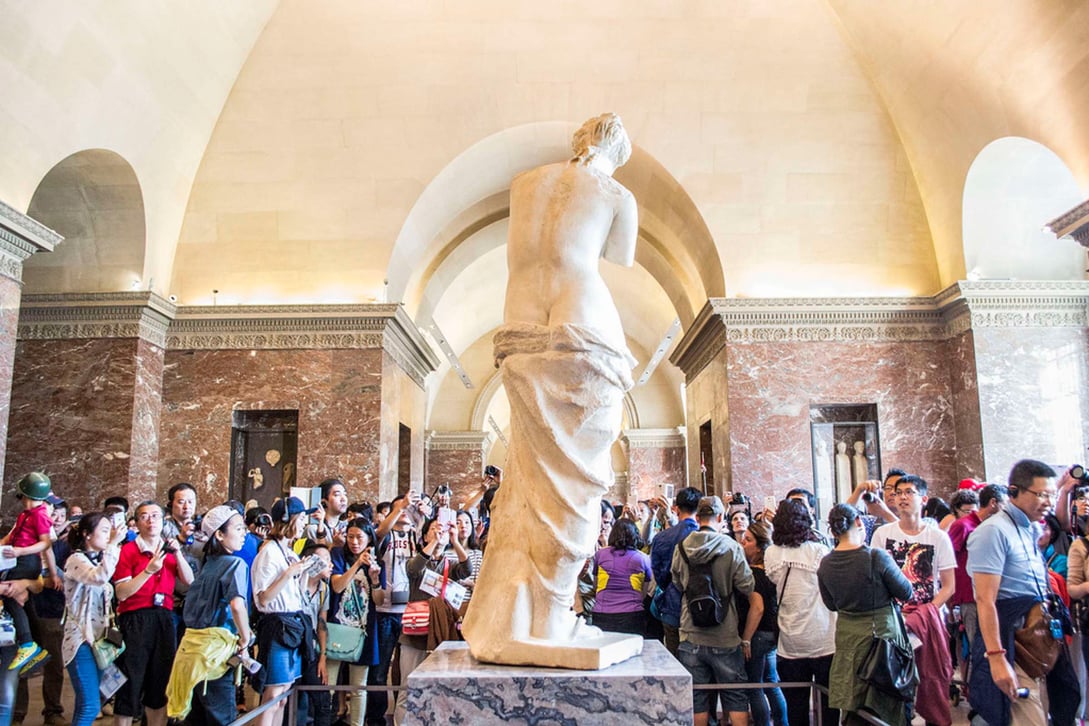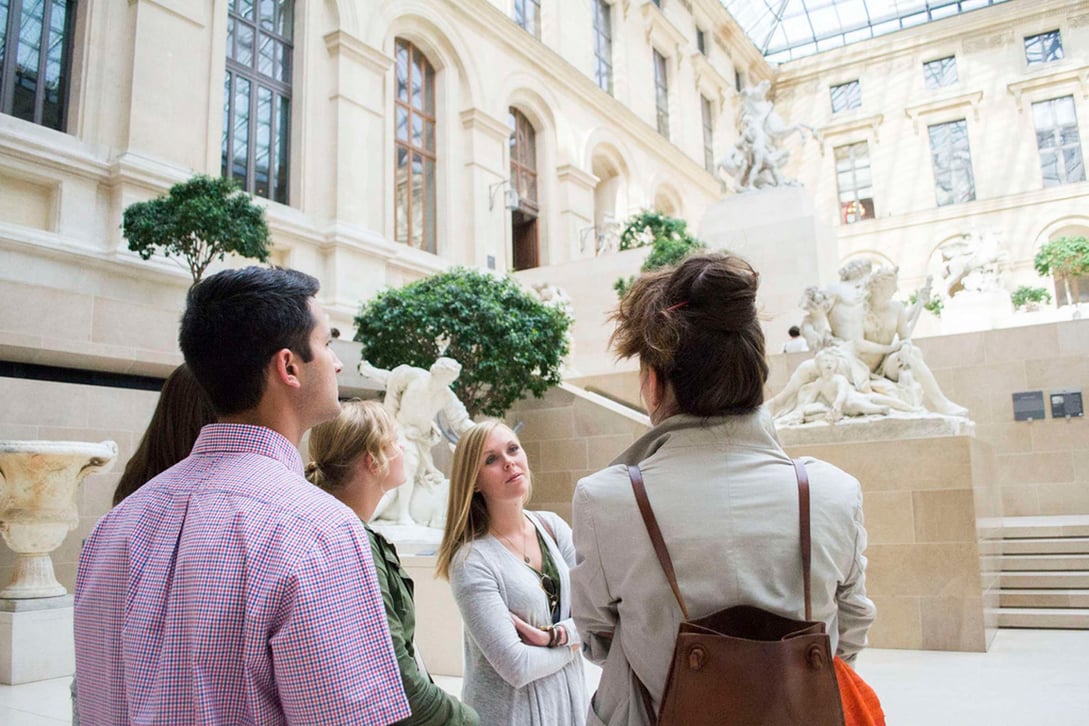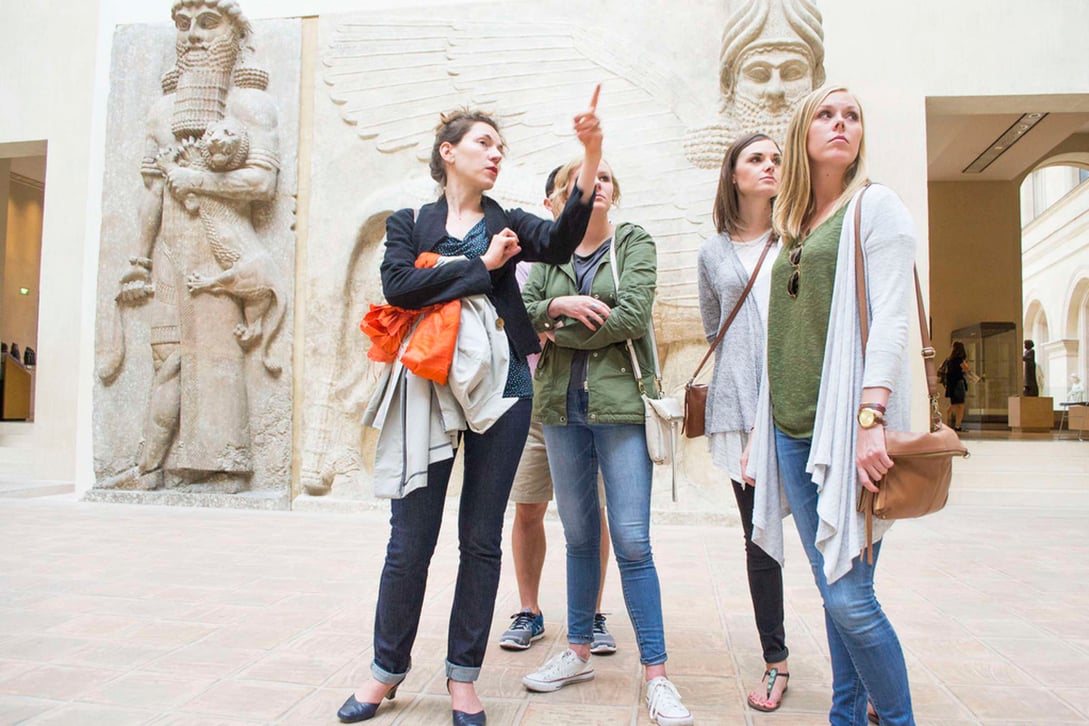 Private Tour of the Louvre
Explore the Louvre with an art historian or museum curator
Includes pre-purchased dated and timed tickets into the Louvre
Louvre Museum
Price
Per Group (Up to 2 people): $541.00
Per Group (Up to 3 people): $610.00
Per Group (Up to 4 people): $679.00
Per Group (Up to 5 people): $749.00
Per Group (Up to 6 people): $818.00
Tour Details
On this three-hour tour of the Louvre Museum, we'll join an art historian to dive into the most-visited collection of artworks in the world. One of our most popular tours in Paris, our Crash Course Louvre is appropriate for first-timers and art history devotees alike.
We'll meet outside of the museum, at a cafe nearby, and learn how it transformed over five centuries from an immense medieval fortress to a magnificent royal palace, to the museum we know today. Once we enter, we'll head to the Classical Antiquities wing, known for its stunning collection of Egyptian artifacts and awe-inspiring Greek and Roman sculptures. We'll move on to the Denon Wing, the grand galleries of Italian painting, and be treated to some of the greatest works of art in the western world, including masterpieces by Leonardo da Vinci, Michelangelo, and Veronese. We will also spend some time with the French Masters, learning about the late 18th- and early 19th-century rival art movements of Neoclassicism, led by Jacques-Louis David, and Romanticism, spearheaded by Théodore Gericault and Eugène Delacroix.

Our final topic of discussion will be the famous Mona Lisa and the mysteries behind her smile.

Throughout the whole tour, our art historian will curate our visit, selecting a mixture of famous and lesser-known works and crafting a narrative around our interests and questions. We'll discuss anything from perspective in the late medieval era, to the Baroque period, to issues of powers and politics as expressed by court painters, and more.
DURATION:

3 Hours

AVAILABILITY:

Private tours are offered daily.
Small group tours are offered on select Mondays, Wednesdays, and Fridays from April 1 - October 31, 2022

CANCELLATION POLICY:

Please see the cancellation policy here.

MEETING POINT:
Make a Booking
Per Group (Up to 2 people) $541.00
Per Group (Up to 3 people) $610.00
Per Group (Up to 4 people) $679.00
Per Group (Up to 5 people) $749.00
Per Group (Up to 6 people) $818.00
BOOK NOW
Make a Booking
Per Group (Up to 2 people) $541.00
Per Group (Up to 3 people) $610.00
Per Group (Up to 4 people) $679.00
Per Group (Up to 5 people) $749.00
Per Group (Up to 6 people) $818.00
BOOK NOW