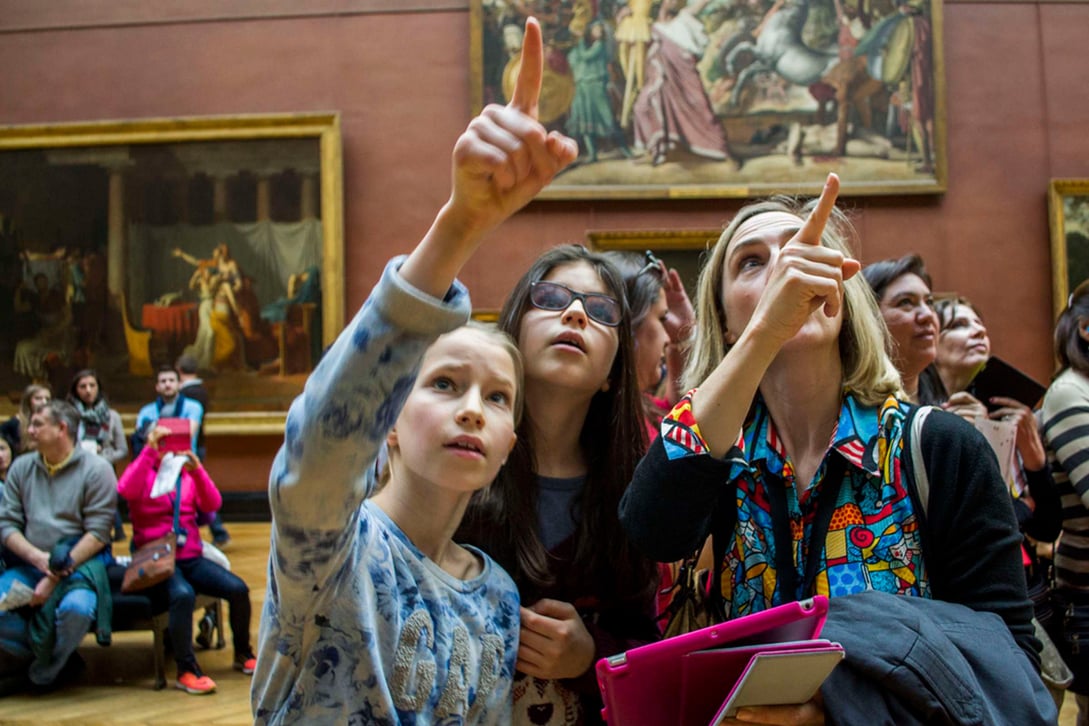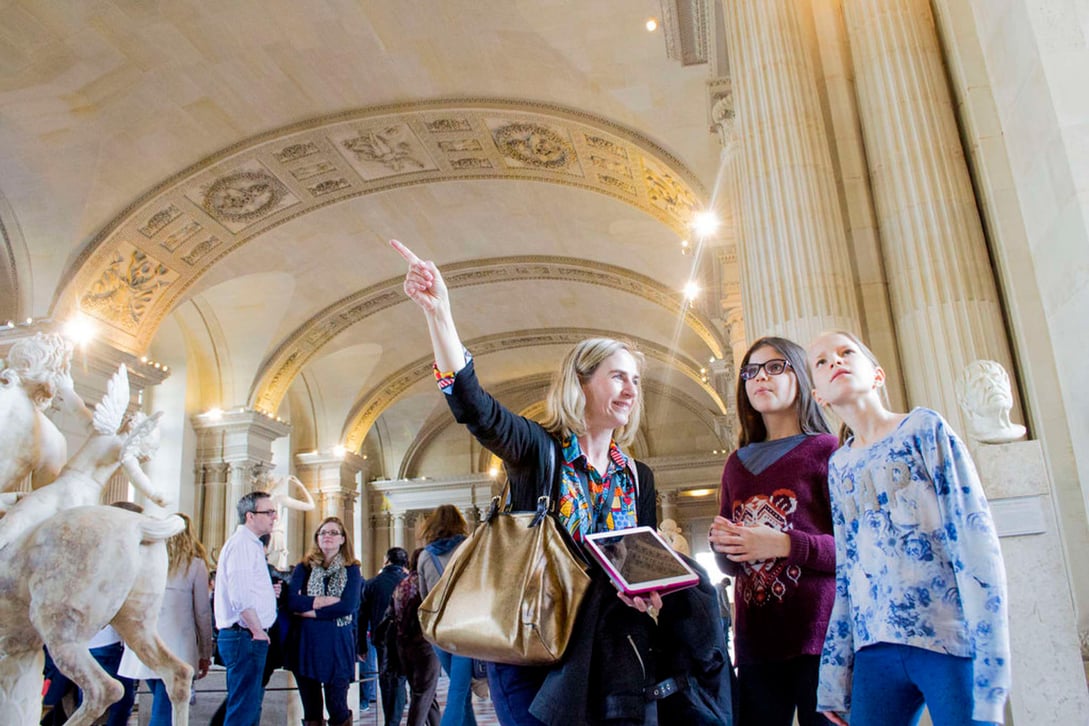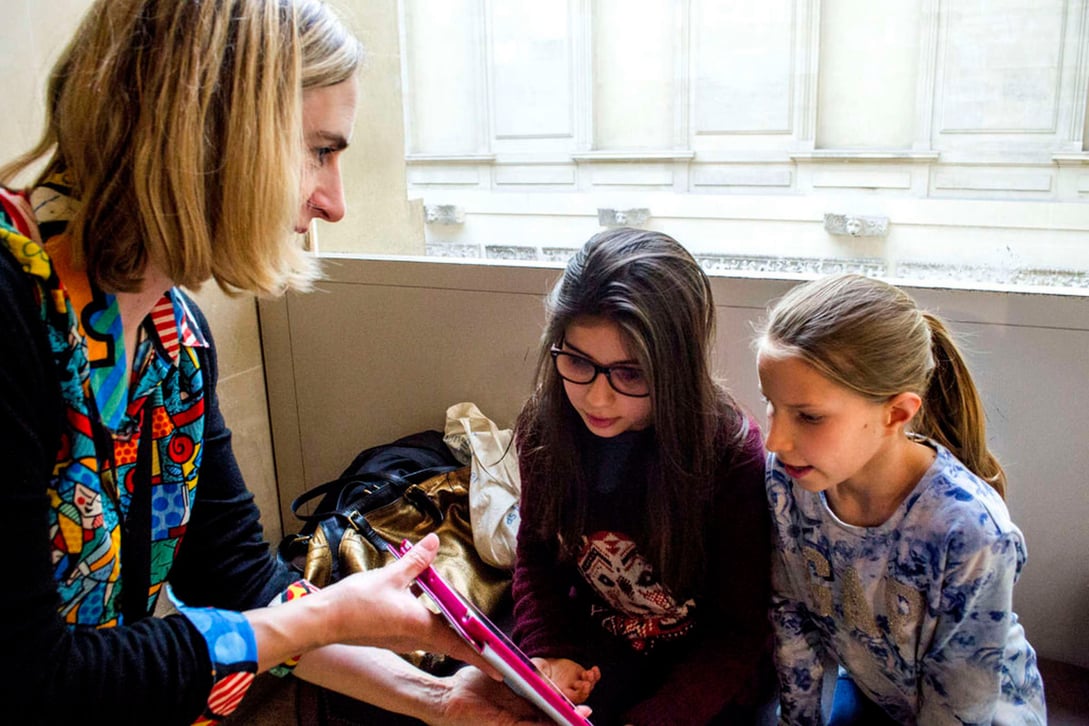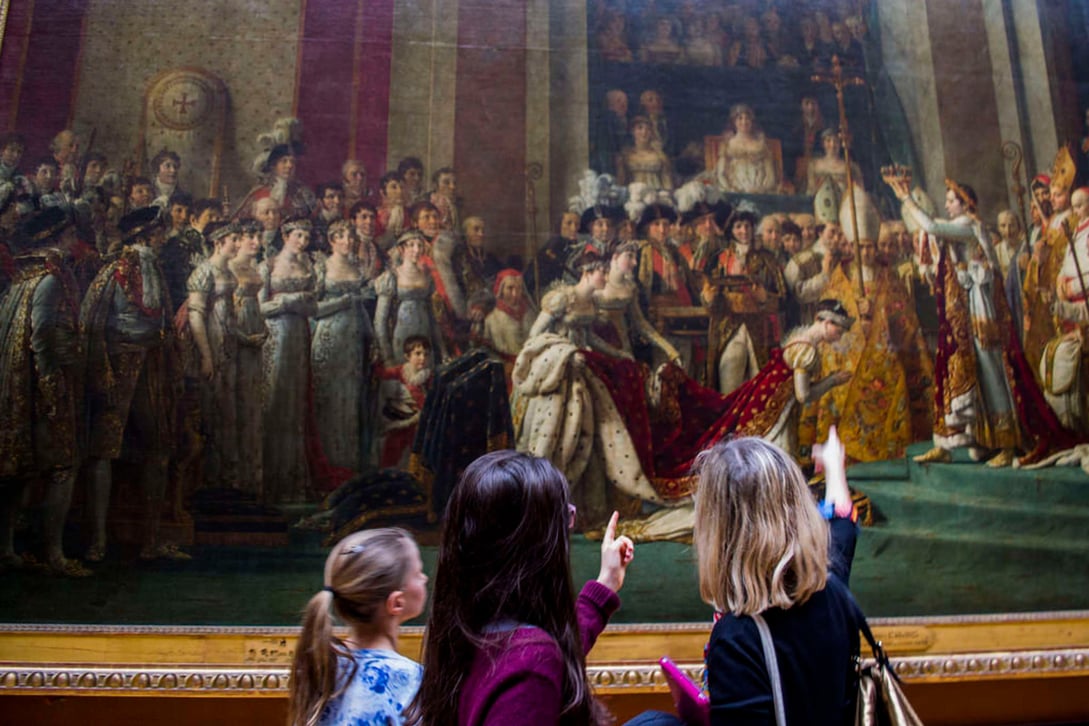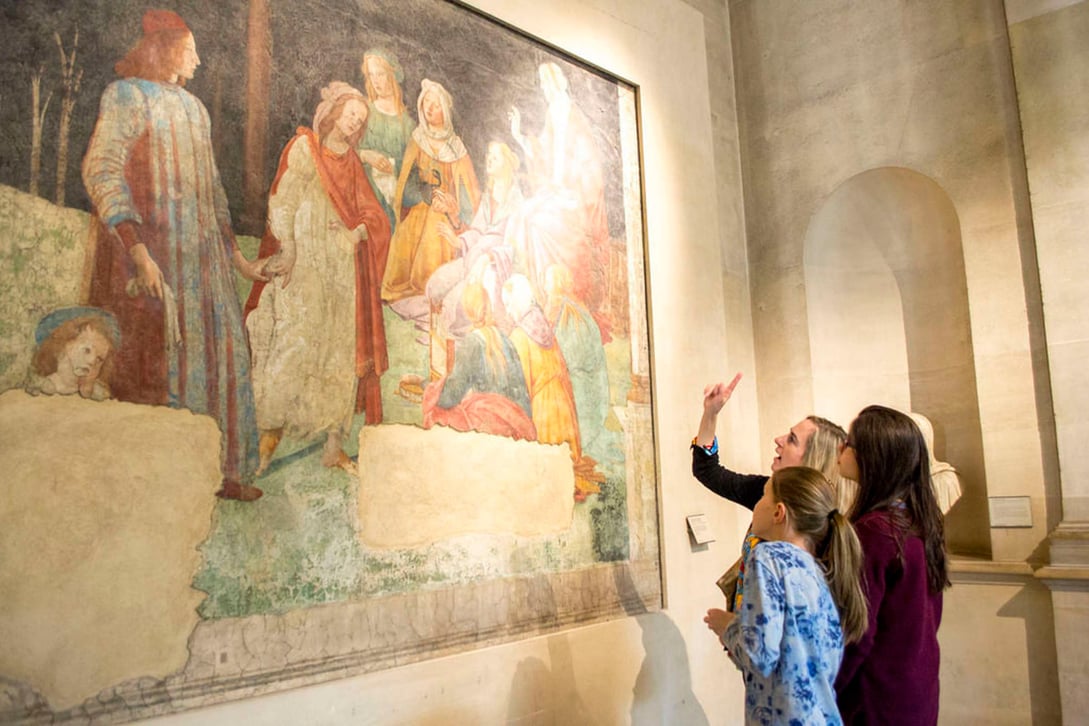 Private Louvre Tour for Kids
This private 2.5-hour Louvre for Kids Tour, led by a specially trained family-friendly art historian, provides an interactive learning experience for children exploring the Louvre Museum's many famous works of art. Innovative and engaging, this tour is tailored to the children's interests to encourage curiosity and abstract thinking and change the way they experience museums.
Price
Per Group (Up to 2 people): $555.00
Per Group (Up to 3 people): $620.00
Per Group (Up to 4 people): $685.00
Per Group (Up to 5 people): $750.00
Per Group (Up to 6 people): $815.00
Tour Details
Accompanied by an expert in art history, we'll begin at the beginning—the building itself. We'll discuss its origins as a fortress to its role as a palace of the French Kings and Queens and share the stories surrounding the building. Then, we might journey off to ancient Egypt to investigate the pharaonic legends told through their hieroglyphs. We'll certainly venture to ancient Greece, perhaps first through the elusive Winged Victory of Samothrace or the famous Venus de Milo, asking questions like, Why doesn't she have arms? What else can we learn from her pose? Next, we'll travel through the painting wings, where we might see the curious smile of the heroine Mona Lisa or get into the nitty-gritty of the Romantic or Neoclassical movements in French and Italian painting.

At each stop, our expert guide, trained in visual thinking strategies, will keep the young adventurers interested with inquisitive questions and activities to bring the artwork to life, while also engaging parents in the learning process. Our finale will be an introduction to Leonardo Da Vinci's Mona Lisa. By the end of the tour, your family will not only have discovered fascinating characters and stories behind the masterworks in the Louvre's extensive collection but also have acquired a grasp of the evolution of art history.
Make a Booking
Per Group (Up to 2 people) $555.00
Per Group (Up to 3 people) $620.00
Per Group (Up to 4 people) $685.00
Per Group (Up to 5 people) $750.00
Per Group (Up to 6 people) $815.00
BOOK NOW
Make a Booking
Per Group (Up to 2 people) $555.00
Per Group (Up to 3 people) $620.00
Per Group (Up to 4 people) $685.00
Per Group (Up to 5 people) $750.00
Per Group (Up to 6 people) $815.00
BOOK NOW