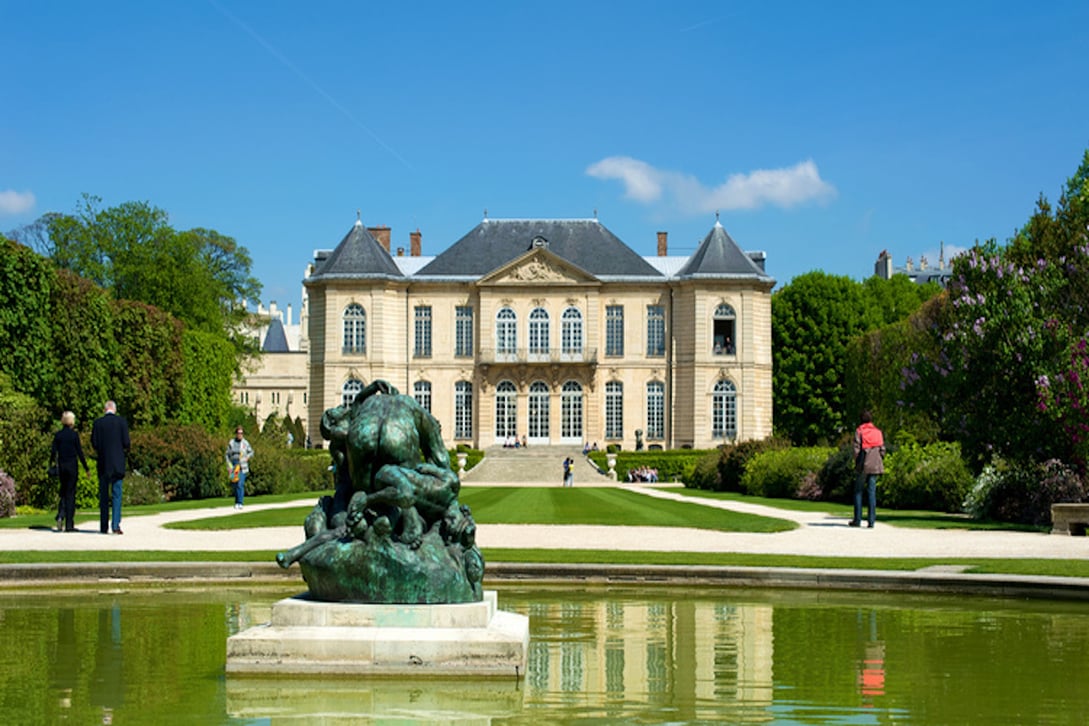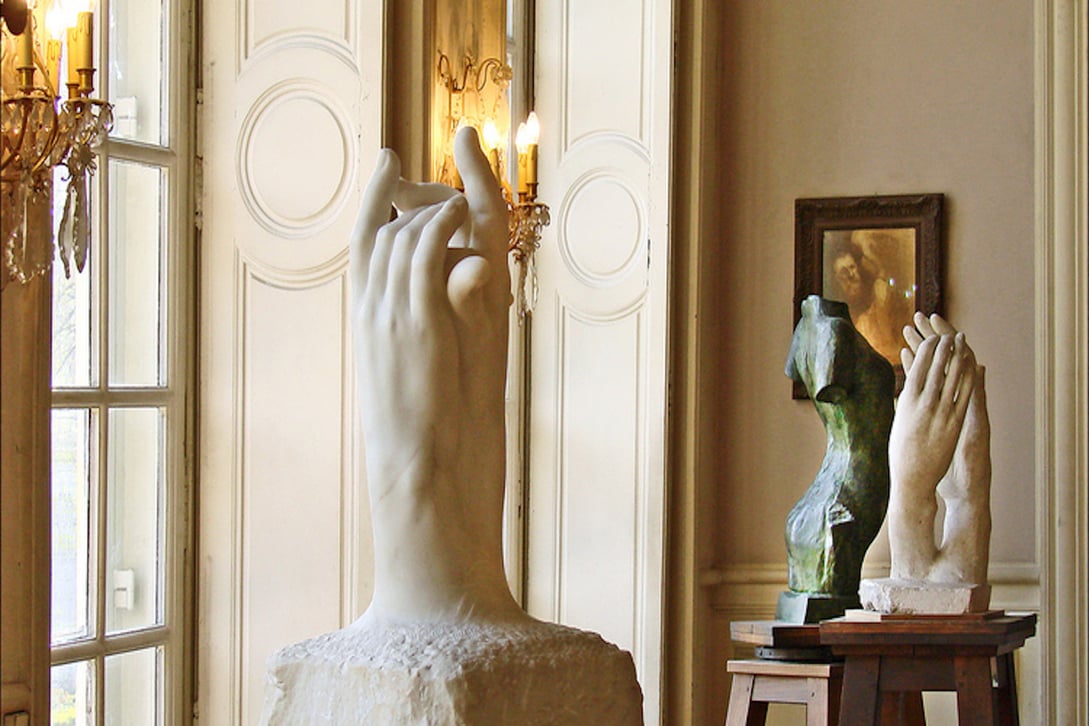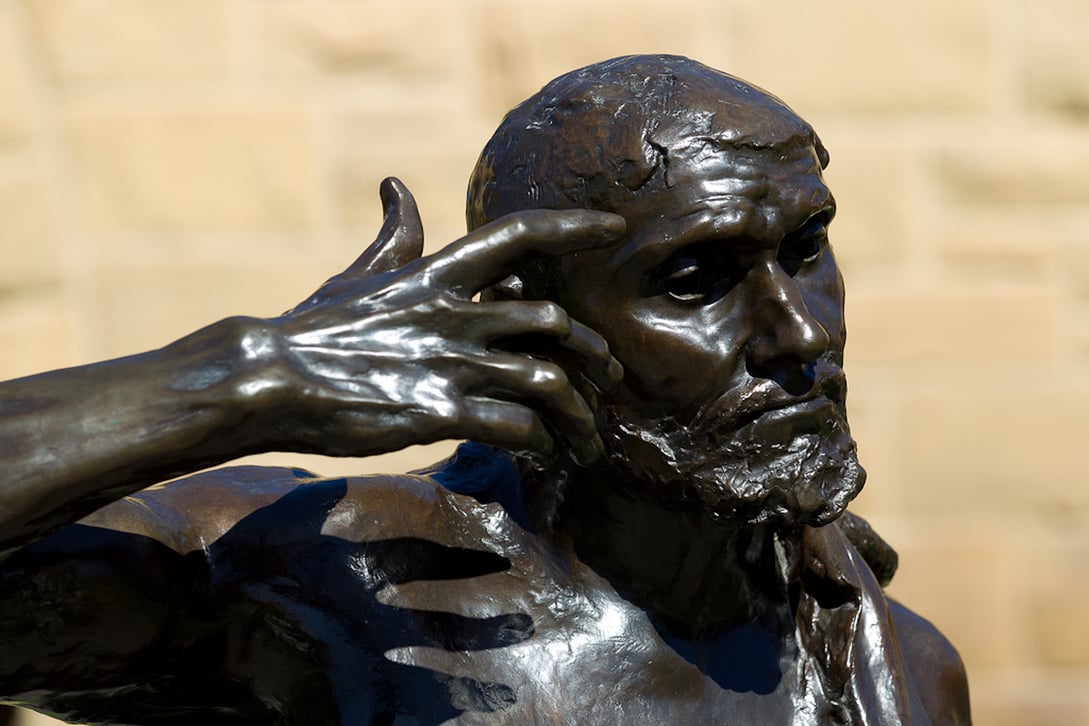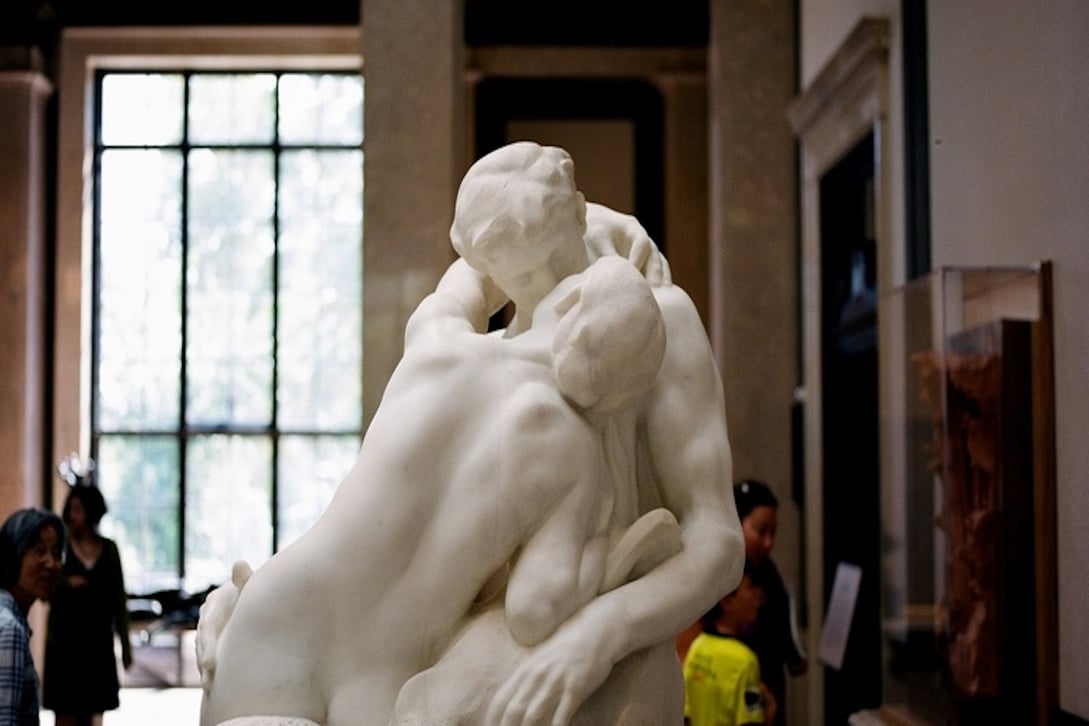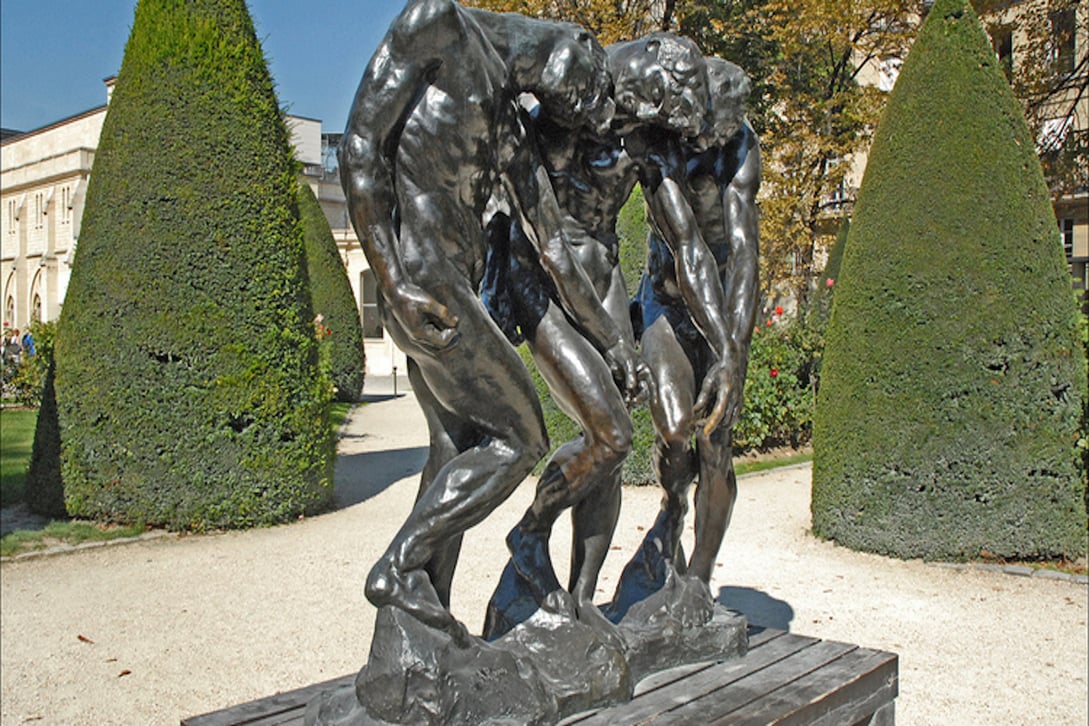 Rodin Museum & Gardens Private Tour
If you've never visited this recently renovated museum, complete with its hidden gardens filled with Auguste Rodin's world-famous sculptures, discover one of Paris' best kept secrets and glimpse into the mind of a master artist with this exclusive private tour.
Located in the heart of the 7th arrondissement just steps from the golden dome of Les Invalides in the sumptuous 18th century mansion called the Hôtel de Biron, the Rodin Museum houses instantly recognizable masterpieces such as The Kiss, The Thinker and his take on Dante's Inferno with the expressive Gates of Hell.
You will learn about the intriguing technical processes the sculptor employed to create such expressive works of 3D art, and your accredited art historian guide will also entreat you to stories about the artist's personal life, including tales about his chequered love affair with the tragic Camille Claudel. The dramatic and often tumultuous events that marked his life heavily influenced his art, and a stroll through the flower-packed gardens will give you a deeper appreciation and understanding of one of the art world's true geniuses. This tour is the perfect blend of beauty, art and history in a beautiful historic setting – a true hidden gem and one not to be missed!
Price
Per Group (Up to 2 people): $492.00
Per Group (Up to 3 people): $564.00
Per Group (Up to 4 people): $635.00
Per Group (Up to 5 people): $707.00
Per Group (Up to 6 people): $778.00
Per Group (Up to 7 people): $849.00
Per Group (Up to 8 people): $921.00
Tour Details
Make a Booking
Per Group (Up to 2 people) $492.00
Per Group (Up to 3 people) $564.00
Per Group (Up to 4 people) $635.00
Per Group (Up to 5 people) $707.00
Per Group (Up to 6 people) $778.00
Per Group (Up to 7 people) $849.00
Per Group (Up to 8 people) $921.00
BOOK NOW
Make a Booking
Per Group (Up to 2 people) $492.00
Per Group (Up to 3 people) $564.00
Per Group (Up to 4 people) $635.00
Per Group (Up to 5 people) $707.00
Per Group (Up to 6 people) $778.00
Per Group (Up to 7 people) $849.00
Per Group (Up to 8 people) $921.00
BOOK NOW