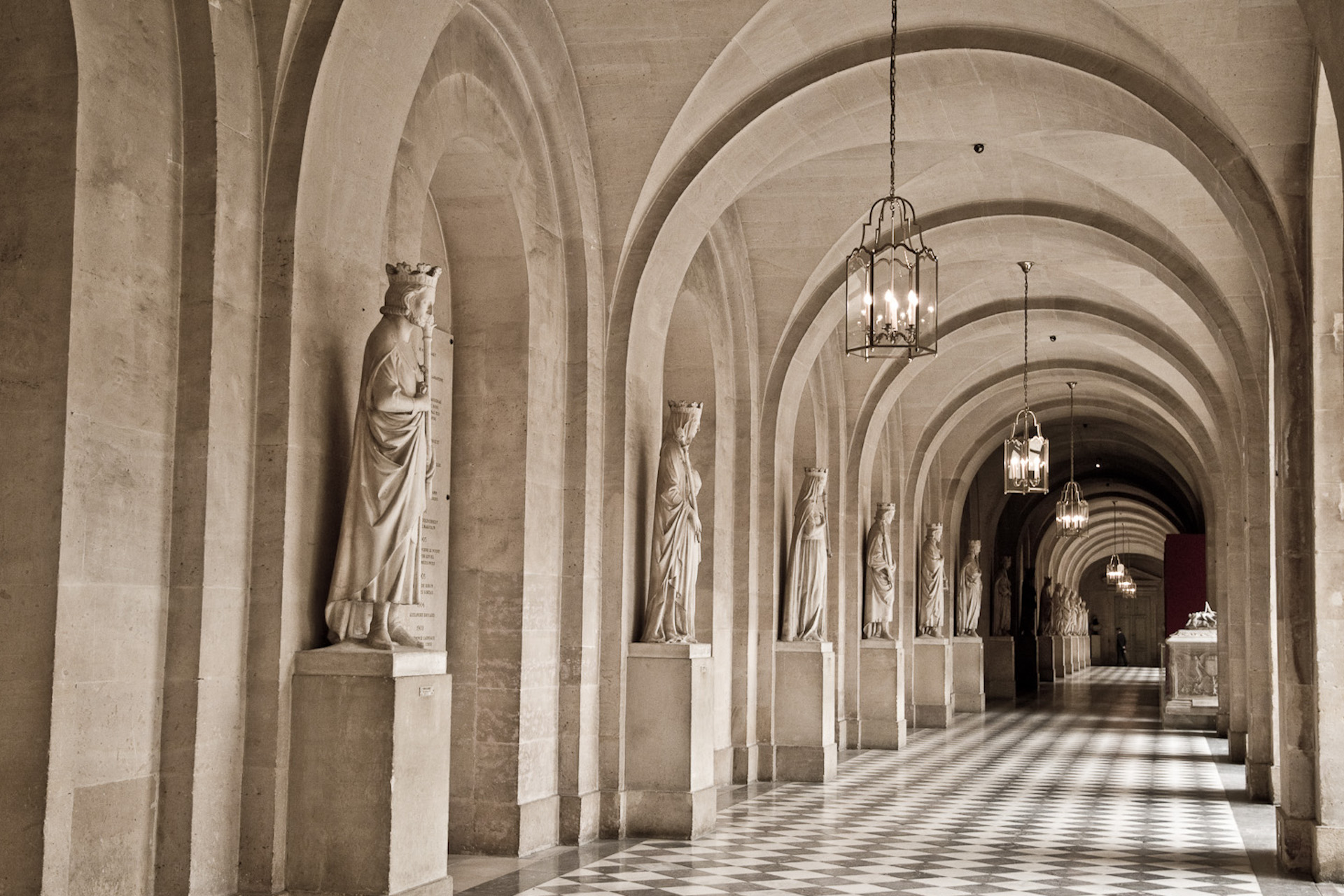 Versailles Kings & Queens Family Tour
Walk in the footsteps of the Kings, Queens and Courtiers of France, and travel back through the centuries to explore what life was like living in the splendor of majestic Versailles in times of yore. In the company of an accredited historian and specialist in family tours, you will discover the magnificence of the Palace, from its ornate painted ceilings and golden doorways to the vast and resplendent Hall of Mirrors, before heading into the extensive gardens.
The experience will begin at your Parisian residence, where you will be met by your private Versailles expert and accompanied by train to the Château. As you approach this former hunting lodge which is now the world's most famous palace, your children will learn fun facts about how many horses towed the King's carriage, which of the Royals wore wigs and why Louis XIV was known as the Sun King.
Once arrived at the palace, your skip-the-line tickets will deliver you straight to the entrance to begin your adventure. Younger members of the group will enjoy seeking out royal emblems, searching for wild beasts and finding out where Louis XIV sat on his throne as you explore each of the rooms with their themes of love, hunting and mythology. Would-be princesses will see where the famous palace balls took place and learn about the gowns Marie Antoinette would have been wearing. As you are guided through the spectacular Hall of Mirrors you will also discover first-hand the importance of light at Versailles, demonstrated by the clever use of candelabras, chandeliers and stunning mirrors.
During the final part of your palatial experience you will walk like royalty through the vast gardens, which were considered more important than the palace itself by their creator. It was here that the aristocrats and noblemen came to frolic amongst the extravagant fountains and ornate groves. Beautifully illustrated activity sheets will bring Versailles to life in all its glory and enable young explorers to navigate the garden mazes, spot the symbols of the Sun King and return home with a perfect souvenir of their visit.
Tour Details
DURATION:
AVAILABILITY:

Tuesdays through Sundays
Tours available at 9:00 or 13:00

CANCELLATION POLICY:

10% fee for cancellations up to 48 hours in advance

MEETING POINT:

By prior arrangement, at your apartment or a suitable location

IMPORTANT INFORMATION:

Groups up to 8 people can be accommodated
English language tour
VIP skip-the-line tickets for entry into the chateau and the gardens are included, as well as activity booklets for the children
Train tickets are included for both your trip to Versailles and your return to Paris