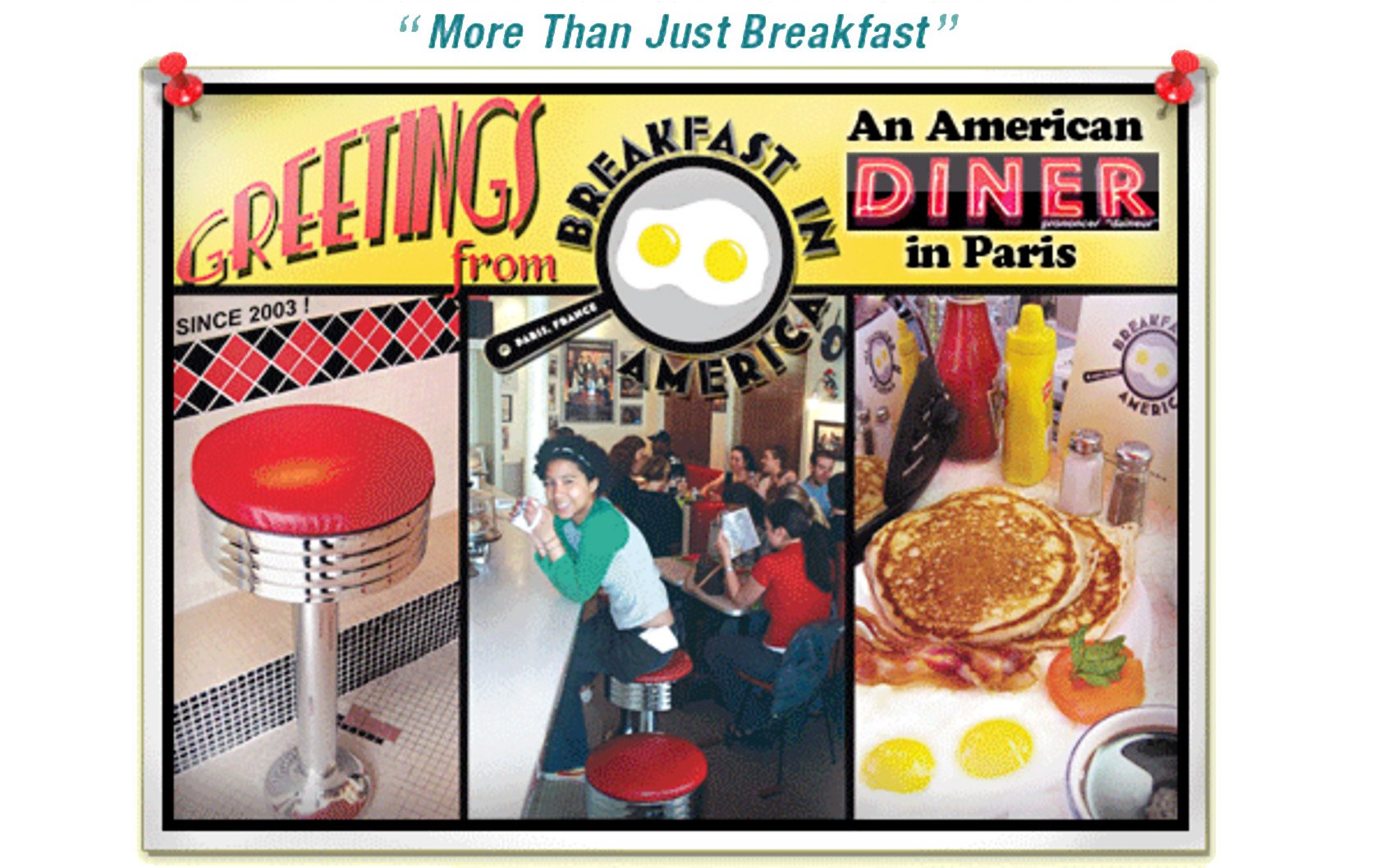 We recently had a guest staying in our Chardonnay Paris apartment rental who was traveling with her husband and 17 year old son.  They went on the hunt for some teenage-friendly restaurants and found that most French kids seem to be eating either American or Asian foods!  If your children are not keen to try the local food, then here are their top three picks that are sure to please the fussiest of eaters.
Breakfast in America, or BIA
If your teenage son or daughter is refusing to try snails then head to BIA for one of their famous burgers!   This authentic American diner also serves delicious blueberry pancakes with real maple syrup, locally-baked bagels, chili con carne, club sandwich, real milkshakes, and much more!  Two locations in Paris, one on the Left Bank and one on the Right Bank.
https://breakfast-in-america.com/
17, rue des Ecoles
75005 Paris, France
Métro: Cardinal LeMoine or Jussieu
4, rue Malher
75004 Paris, France
Métro: St Paul
H.A.N.D
H.A.N.D, so called for Have a Nice Day, is a popular American-style eatery near the Louvre that specializes in burgers and other favourites such as onion rings, brownies, cheesecake, cupcakes and so on.  The burgers come with two sides and prices for main meals range from 12 to 18 euros.
39, rue de Richelieu 75001 (map)
Benkay
If your teenagers will try something a little more adventurous than hamburgers, then head to Benkay, a fantastic Japanese restaurant located in the Novotel.  The menu is diverse and includes sushis and raw fish, sautéed fish, prawn and vegetable fritters, warm salad on hotplate, soya soup, breaded pork, salt grilled fish, beansprouts, Japanese noodles, and much more.
61 Quai de Grenelle, 75015 Paris, France (map)
+33 1 40 58 21 26
Do you know of any other cool restaurants in Paris for fussy teenagers?  If so, please add a comment as we'd love to build a list for future guests.