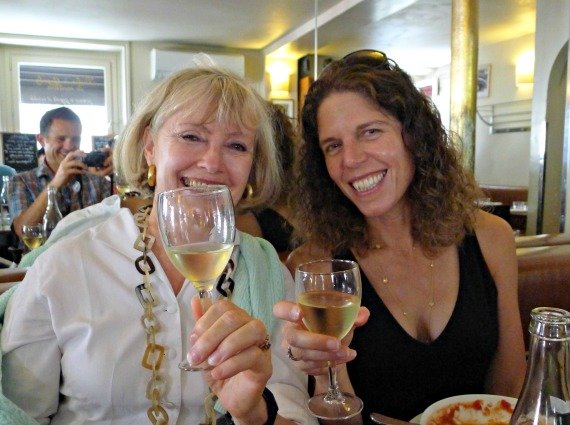 When we started Paris Perfect, our goal was to share the joys of living like a Parisian with others, so they could see how much better it is to stay in an apartment and enjoy all those little charms of daily life. Then an unexpected surprise happened. Some of our families enjoyed living like a Parisian so much — they asked if we could help purchase a Paris apartment for them, so they could come to Paris at various times during the year while Paris Perfect managed it when they were away.
It took us a while to get used to the idea, but a few guest/friends persisted so we gave them a call when we heard about a nice property for sale.  They instantly agreed and we helped them purchase, remodel and furnish it.
Finding just the right apartment in Paris can be a long and difficult process.  With over 3,000 independent real estate agents in Paris and no central listing service, you need someone on the ground who lives and breathes the search in order to grab the gem immediately. Here's an example:
The Apartment Below Didn't Look Like Much — but the search agent we recommended saw the potential.  They encouraged the buyers to make a full price offer immediately — and they did!
Our recommended team of builders remodeled the apartment to strict Paris building codes. Excellent builders are a big asset when you're remodeling in Paris.
Even if you live in Paris full time, a buyer needs someone who can jump on a listing, view quickly and get it under purchase contract before it's too late.  Who knows how far to go negotiating the price, what to  look for in terms of hidden problems  — and help buyers avoid them.  We became acquainted with a number search agent/experts in Paris and found one small agency that we feel is the best. They live and breathe Paris real estate, possessing our own mantra of not settling for anything but the best for your money.  During a search, they'll ask us the "Paris Perfect" evaluation in terms of rental potential and our we don't hesitate to give our honest opinion.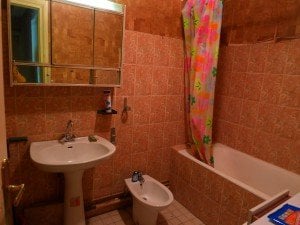 What Can You Do with an Outdated Pink Tiled Bathroom?
 This is What You Can Do!
 Happy Owners on Their First Visit
With this, a new passion was born! We helped find the perfect Paris apartment and with the design, planning and décor – including all of our top tips for buying and renovating apartments – and rules like at least 4 double sockets (8 as a minimum) in the kitchen, 4 sockets on each side of a bed, (how many times have you wanted to plug in your computer and work from bed, only to find your only lamp is already plugged into it?), must have at least 25 hooks per apartment (how many times have you tried to hang your toilet kit in a bathroom to find none — or find your partner has taken the single hook for their kit?). In the last three years, we try to find the best location for a charging station and put 8 plugs at desk level so families can charge phones, ipads, computers, cameras and more.
Depending on the needs, we've recommended our favorite tradespeople, builders, notaires, accountants and more. It became a labor of love, and we're proud that we treat our owners, their apartments and the care they need as our own.
Our owners are all smarter than me and a wonderfully varied group with one thing in common: they love spending time in Paris as much as we do!  They come from all corners of the world – from Singapore to Hong Kong and Shanhai, Venezuela, Columbia, Brazil, Australia, the Philippines, Costa Rica, Belgium, Italy, the UK, Florida, California, Virginia, Hawaii Washington,  and more.  We are proud they referred friends who own Paris apartments to our small company and many asked us to market and manage their own places in Paris.
They are experts in a wide variety of fields:  Medicine, Ophthalmology, Investing, Property Development, Pharmaceuticals, Media, Banking, Journalism, Manufacturing, Consulting, Journalism, Advertising and Law — from University Professors to a Nobel Prize Winner in Physics. The upside surprise of spending time together in Paris was completely unexpected – and increasingly the reason we feel so lucky with our lifestyle transition from banking and heart surgery to small scale property marketing, management and development.
We share a common interest, curiosity and passion — and our get-togethers are always memorable– combining good food (and long discussions about favorite places to eat in Paris), good wine, wide ranging discussions, loads of laughter.  As owners arrive in Paris throughout the year, we introduce them to  each other — and they later get together in Paris or throughout the world.
Recently we had lunch at a favorite cafe on rue St. Dominique with the Taylors, a wonderful family of 5 from Palo Alto. Seven years ago they contacted us:  they had a dream to buy an apartment in Paris where they could spend vacations with their three children, helping them learn about France and a culture they loved.. Thomas interviewed several companies for the search including ourselves.  There are other good agencies in Paris, but Thomas told us he liked our openness and no-pressure approach.  Small world; we offered to introduce him to several other owners before he made up his mind — and he took us up on the offer.  As coincidence would have it, one of the owners was his Chief Resident while he was an intern at Stanford Medical School!
We located a gorgeous apartment and they purchased it sight unseen due to their work commitments. We helped them find a mortgage and an excellent notaire to complete the purchase. Since they couldn't oversee the remodel our general manager and I stepped in to follow the works . It was one of the hardest projects yet, because the architect and builder were extremely macho and wouldn't take input from mere women.  We basically argued for 4 straight months and beyond completion so every snag was fixed.  We had an obligation to this family, who trusted us enough to buy an apartment 6,000 miles away on only our word.   Long story short, the Taylors visited their apartment shortly before the works were completed and they love it!  Best of all, it's near to several other owner apartments who all get together when they come to Paris. I joke about everyone retiring and hosting pajama parties between apartments with movies and popcorn like college days.
We are open and conservative in our approach to guiding owners to invest in property in Paris.  It bothers us to read promotional headlines from agents who shamelessly promote a 'Dive In; The Water's Fine!' approach — confusing historic returns with projected future ones. In our minds, purchasing a Paris property is an important investment at any size and buyers should be aware of the advantages and the disadvantages.  While it's been the right decision for ourselves and our owners — it may not be for everyone.  First and foremost, no buyer should take financial risk to invest, never depend on the income from rentals to pay their mortgage, nor settle for a property that is not the highest standard for their investment.
One agent boasted that the value of their apartment had compounded at a 30% rate since purchase!  Most recently the comparables on my own apartment increased again, taking an investment of 210,000 euros from five years ago to a value of 630,000 Euros today — three times — a compounded appreciation of more than 30%. Seems shocking, but true!
I couldn't resist; I plugged in the formula for IRR  on my calculator, and gently informed the agent the Compounded Growth rate was much lower.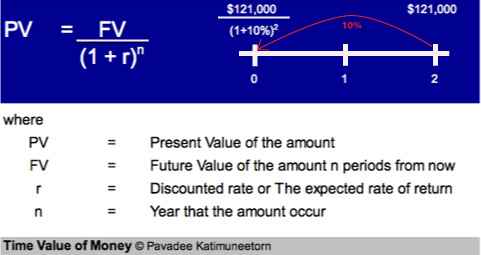 In terms of investment in works, here's an example of the wiring that goes into each remodel we supervise:  all the wires are fed through PVCcables so they are easily accessible in the walls should wires need to be added to checked.
These fun times have inspired Owner Get-Togethers! One of our owners is an ophthalmologist by profession, but his passion is food.  He convinced a group of us to go to Japan in order to compare Japanese and French Cuisine last spring.  There is a shared respect between these two countries and their cuisine, so much so that many of our favorite restaurants are equally loved by Japanese and the locals.  We were delighted to join, and are still remembering the wonderful meals and fun times together.
A few months ago, we were paid the highest compliment by one of our early owners: "When we came to Paris on our honeymoon, I told my wife that one day I hoped to own an apartment in Paris — to share the joys of living in Paris with our family.  It was a pipe dream, but after we stayed with you, we vowed to become part of your Paris Perfect family. You made it happen — we purchased not one but two apartments you found for us! '
We've vowed to organize an owners' trip in July, 2015 to Philippe's favorite wine region – Burgundy!
Watch this space for 'Burgundy 2015'!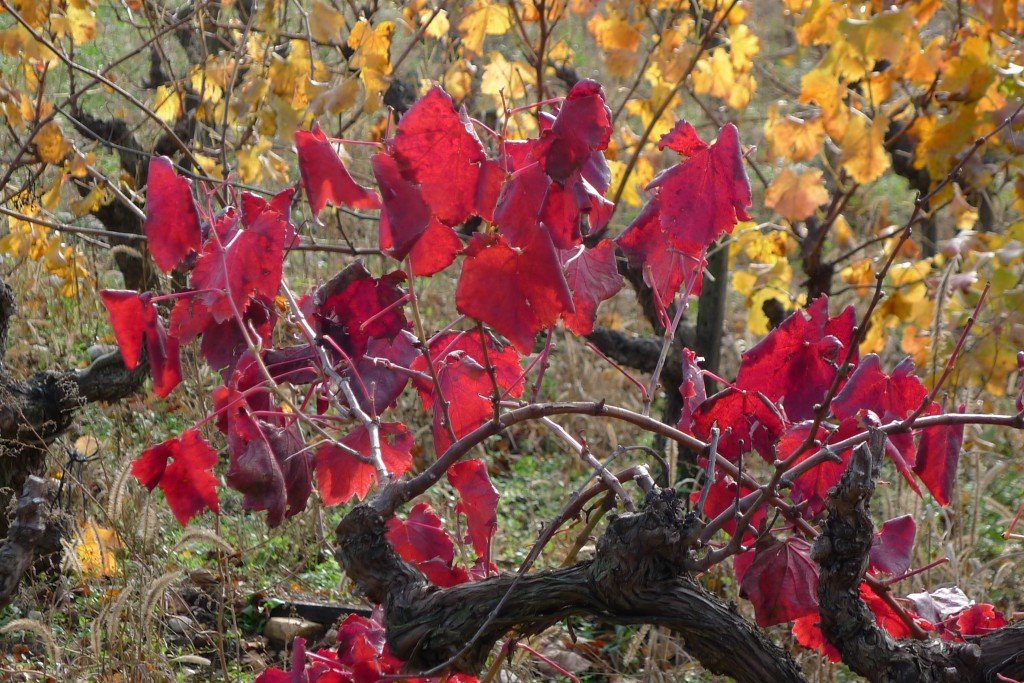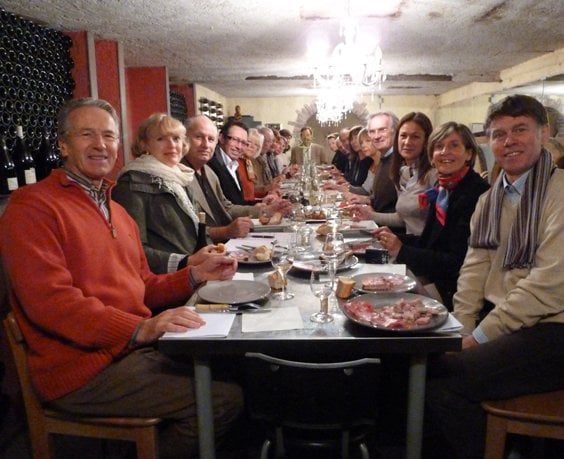 TO BURGUNDY IN 2015!