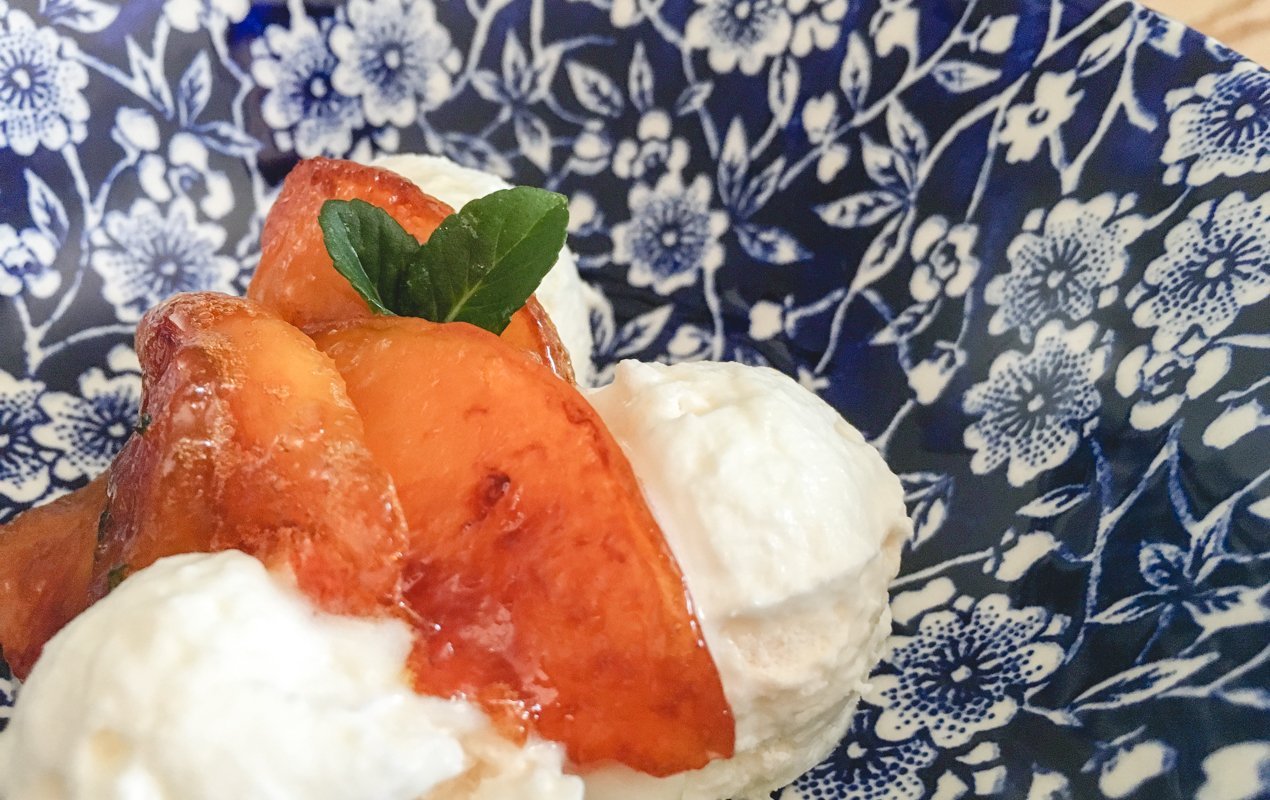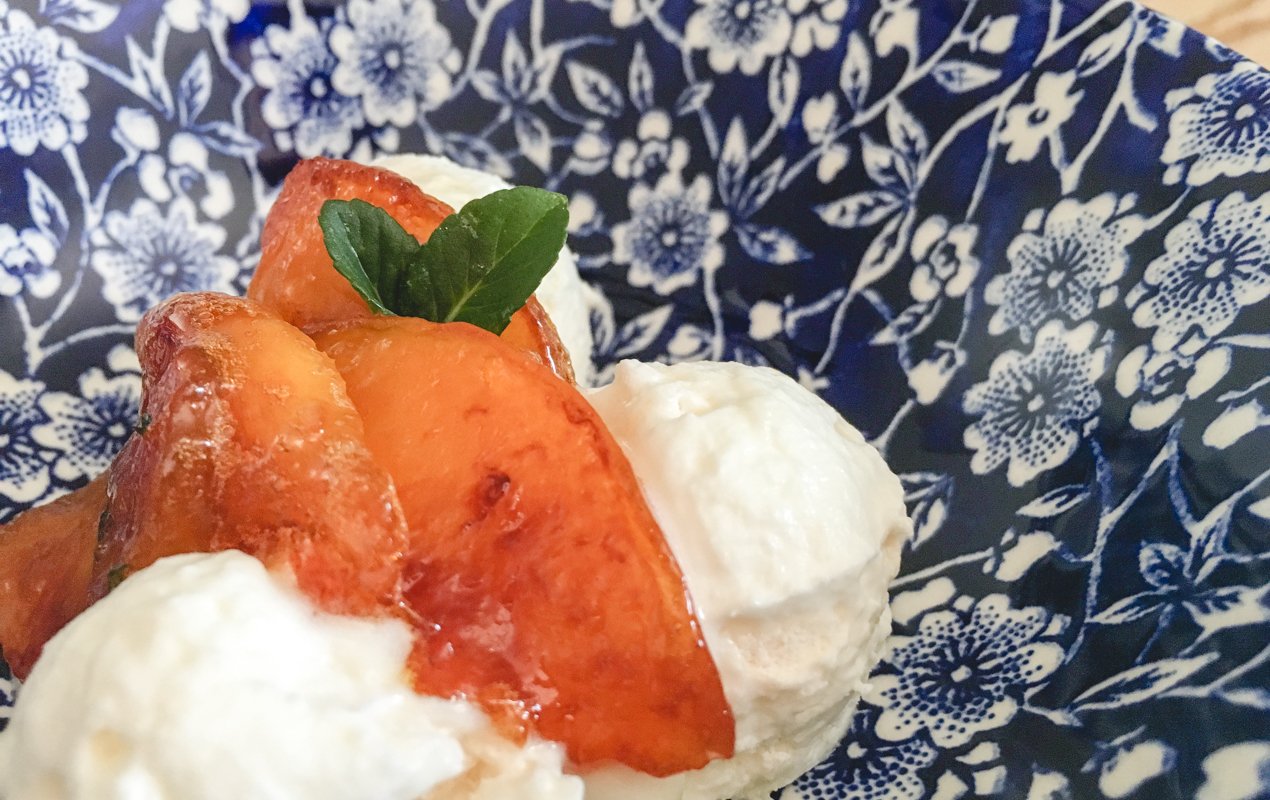 Take advantage of the nectarine season by creating this refreshing treat based on the French dessert of the same name. This simplified vacherin is just as tasty but can be whipped up in minutes, giving you more time to soak up the long summer days in Paris, or anywhere you find yourself this summer.
A traditional vacherin is composed of a meringue shell, ice cream or chantillly cream and fruit. Using the same concept and flavors, this recipe combines frozen crème fraîche and pre-made meringue cookies to drastically cut the prep time. This simple dessert can be served with any topping – fruit, chocolate or even chopped nuts. In this variation, we've topped the frozen cream with honey-caramelized nectarines and a dash of fresh mint leaves to play with the sweet and cooling flavors of summer.
Frozen Cream Vacherin with Honey-Caramelized Nectarines
Serves 4
Prep Time: 5 minutes
Cook Time: 10 minutes
Total Time: 15 minutes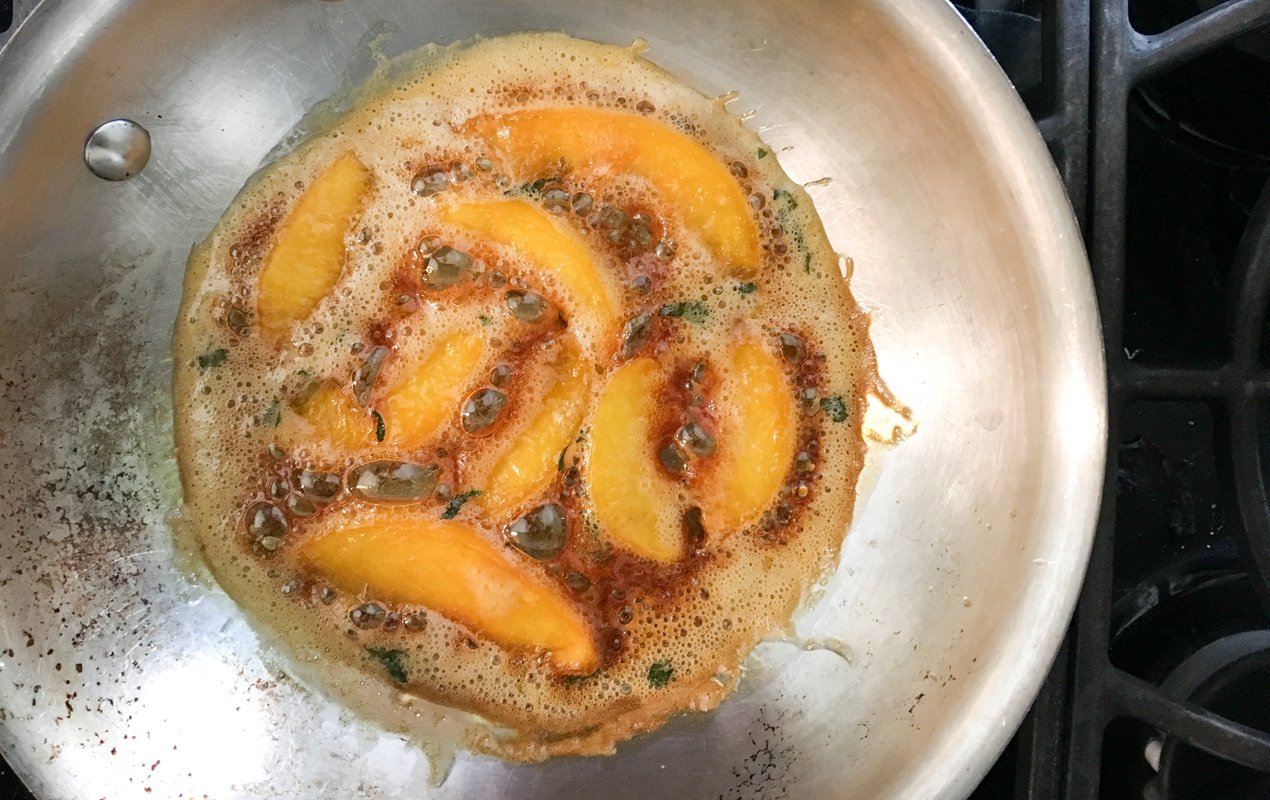 Ingredients:
200g crème fraîche
40g crushed meringues
2 nectarines, sliced
2 tablespoons honey
1 tablespoon fresh mint leaves, chopped, reserving a few for garnish
Instructions:
In a metal bowl, whisk crème fraîche until aerated and fluffy.
Using a rubber spatula, fold meringue pieces into whipped crème fraîche.
Transfer mixture to a small container (reusing the crème fraîche container(s) works great!), cover the surface with plastic wrap, and freeze until firm, at least 4 hours. The "vacherin" can be prepared multiple days ahead of time and be kept in the freezer for up to a month until ready to serve.
Heat honey in a saucepan over medium heat. Add nectarine slices and chopped mint, cooking until honey reduces and nectarines are darkened in color, about 2 minutes on each side.
Scoop the frozen vacherin into small bowls and top with the caramelized nectarines. Garnish with a mint leaf and serve immediately.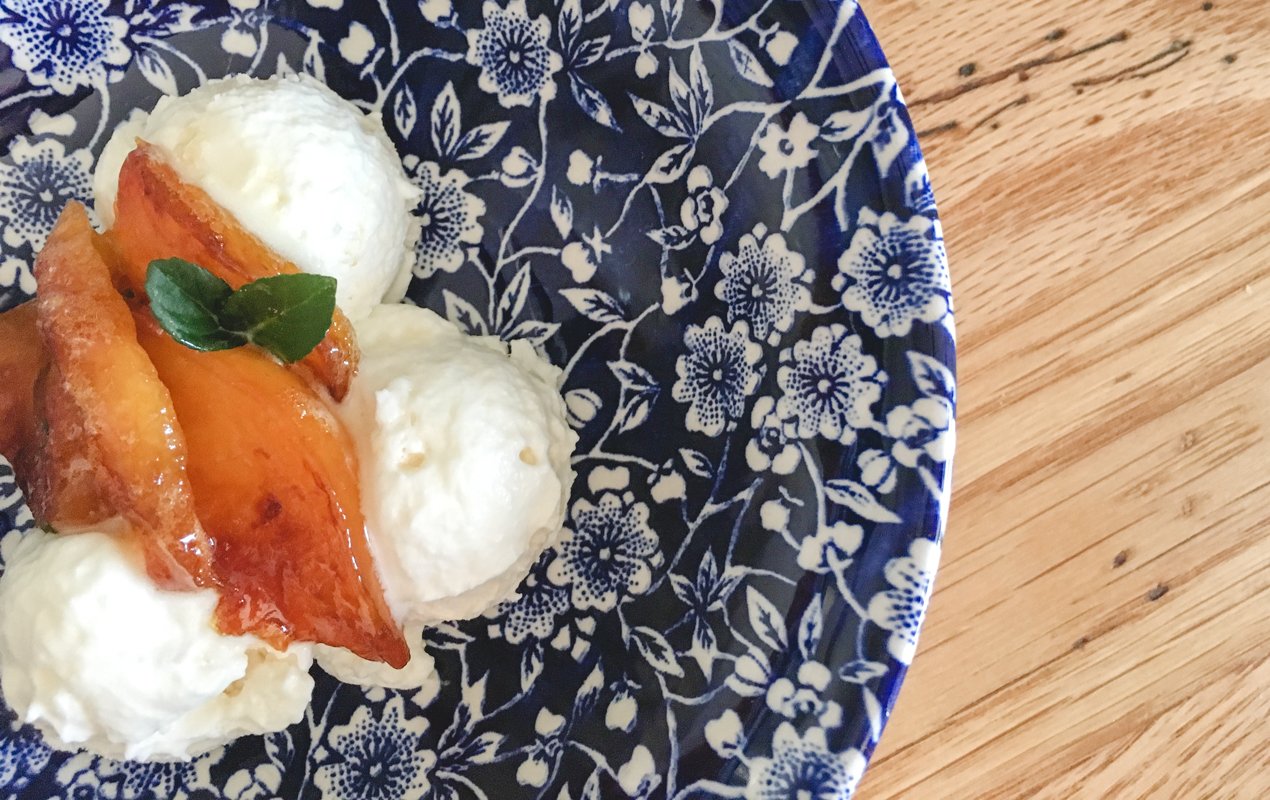 (Credits: Recipe adapted from Croque-Maman. Photos by the Author)
Summary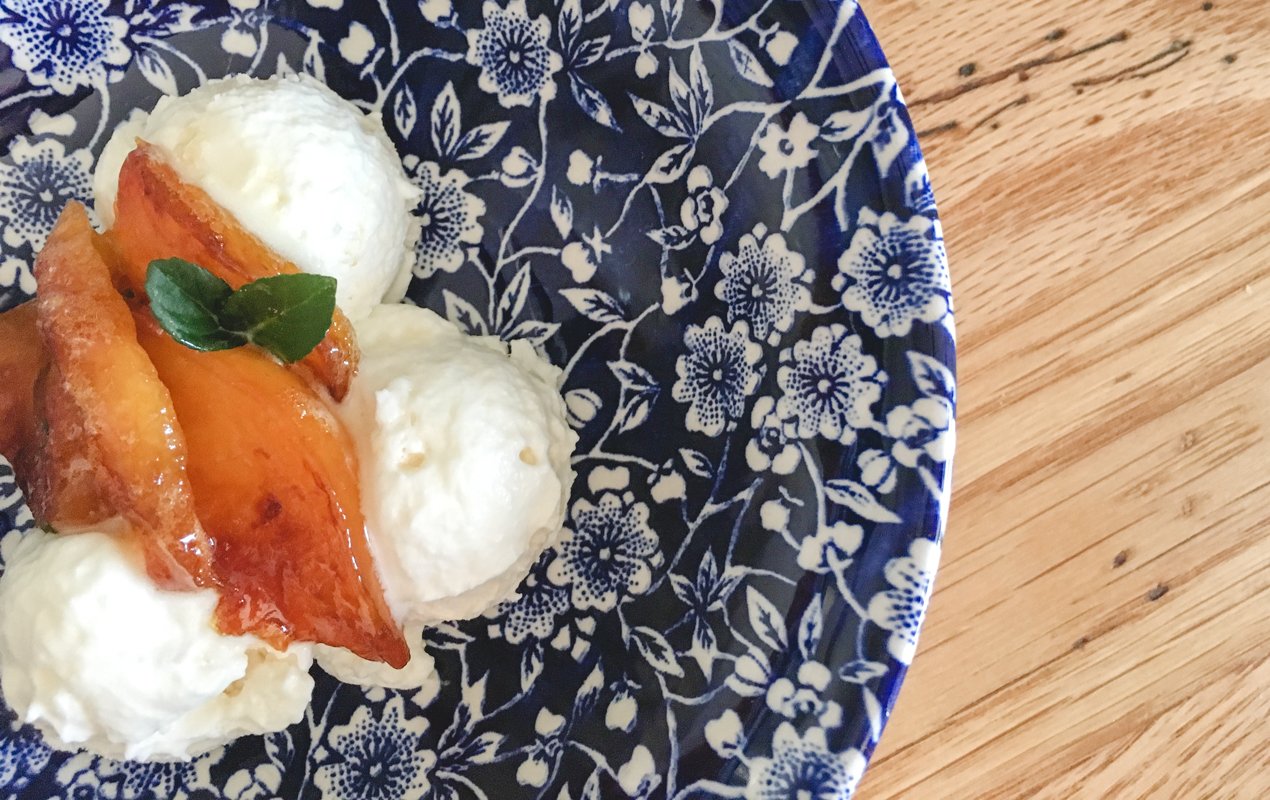 Recipe Name
Frozen Vacherin with Honey-Caramelized Nectarines
Published On
Preparation Time
Cook Time
Total Time
Average Rating





Based on 819 Review(s)